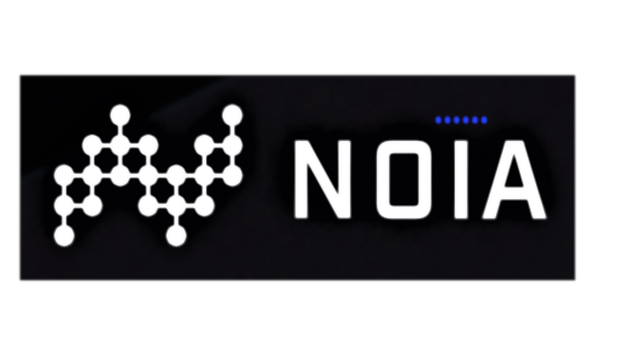 Purpose:
To briefly overview the
NOIA Network
while posing questions about its decentralized approach toward utilizing spare bandwidth over a smart payment gateway. Additional investigation follows the briefing.
Here is a list of questions presented throughout this article that explores how the NOIA Network will help create a new, better digital ecosystem:

In what ways does making rewards fundamental to CD impact the digital ecosystem?
Active Disruption: How might other innovative projects respond to NOIA's plan to actively facilitate solutions while having the power to disrupt the CDN market?
In what specific ways can NOIA Network bring order to the CDN market?
Consider how CDNs are being driven by DevOps. Explain the role of NOIA's blockchain innovation for the future of CDN development.
Consider why the current CDN market is characteristically chaotic. How does NOIA's blockchain solution fit into CD innovation for the future?
NOIA Network takes part in the blockchain revolution by creating a decentralized shared economy. This much needed networking innovation focuses on solving internet infrastructure problems by providing a better content delivery network (CDN).

NOIA Network
achieves its goal by maximizing available bandwidth resources to form a
single points of presence (POPs) intranet
. Bandwidth contributors come from users of everyday devices. They will be rewarded with NOIA tokens. These same tokens can be purchased and used by bandwidth customers on the
NOIA Network.
A Next-Generation CDN and Token Economy
NOIA Network is the next generation of content delivery (CD) innovation. It is a peer-to-peer (P2P) solution that can make use of the computers of the world to optimize the delivery of all web content. Blockchain technology is applied to file sharing and artificial intelligence (AI) to develop a single P2P global intranet.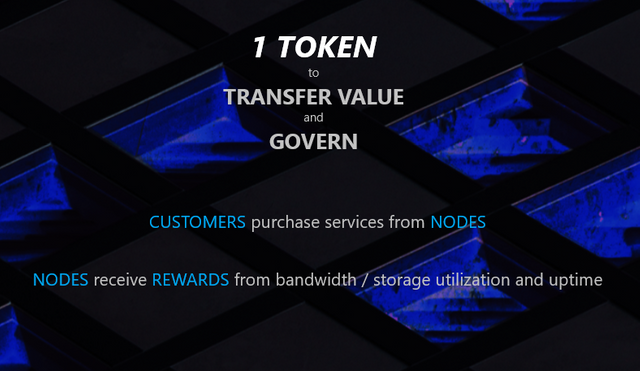 The NOIA token runs the network's ecosystem.
Bandwidth sharing is common, but NOIA develops an
ecosystem that rewards contributors
. Conventional CDNs currently charge businesses a premium. NOIA cuts these costs while enabling POPs contributors to profit.

In what ways does making rewards fundamental to content delivery impact the digital ecosystem?

Conventional CDNs use POPs as centralized data centers; whereas, NOIA Network uses the growing number of everyday devices to form a new decentralize POPs network. This allows individuals to profit off of unused resources while simultaneous cutting cost of business around the world. NOIA is a better economic model and more efficient solution. It is autonomous, decentralized, and highly scalable. The ultimate goal is to grow the network so large so as to be entirely self-sustained. This would lead to optimal sharing within a fairly governed ecosystem.
Plans for Complete Decentralization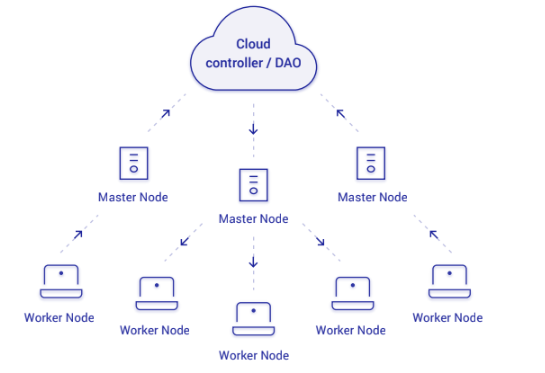 Pre-full decentralization on the NOIA Network
At the moment, NOIA is both centralized and decentralized. While the final plan removes centralized aspects, startup issues (i.e. governance, ledger accounting) and security require a temporary centralized Cloud Controller. This allows the network of Master and Worker Nodes to grow safely.
Full decentralization is planned for the Beta
version which is set to be released in Q2 of 2019. At this time, Worker Nodes will be capable of becoming Master Nodes via a proof-of-stake (PoS) mechanism.
A Single, Adaptable CDN Solution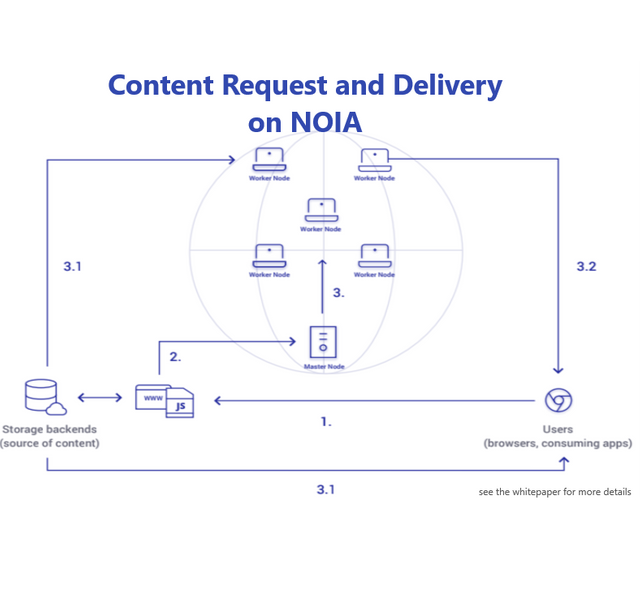 NOIA Network
is an ambitious venture. It is a complete content delivery solution. Implementation of the NOIA plan takes care to proceed via a harmonious transition while transforming the CDN market. NOIA will lead the way, not by disrupting daily operations, but by working as an independent
facilitator alongside other solutions
already in use.
This implementation method puts
NOIA Network
at the center of an evolving CDN ecosystem as a bridge between decentralized and centralized content hosting. Furthermore, it offers complete global accesses to hosted content with unlimited applicability. This last point is a major issue, in terms of complexity and cost, for current centralized options. The advantages of NOIA's technology is pairing flexibility with a better predictive traffic and data storage model.

Active Disruption: How might other innovative projects respond to NOIA's plan to actively facilitate solutions while having the power to disrupt the CDN market?

Framework and Governance
NOIA Network
employs
two intertwined primary layers
:
a Content Scaling Layer (CSL) that provides the framework
and a smart contract driven governance layer for distributing value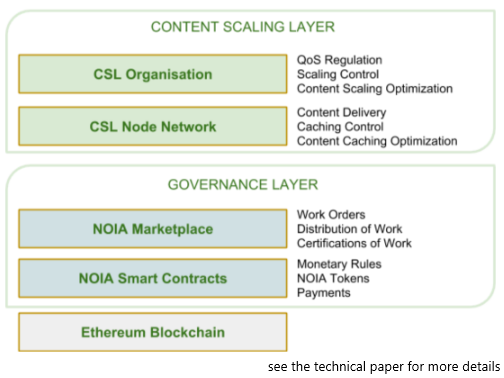 The CSL interconnects software so that devices can share bandwidth and store data. The software integrates P2P file sharing technology with AI to efficiently manage requests. It is a P2P content scaling innovation that is unlike anything currently in the market.
Content storage times are optimized to maximize bandwidth resources. This has advantages for scaling, dynamic content distribution, and makes it highly adaptable to traffic.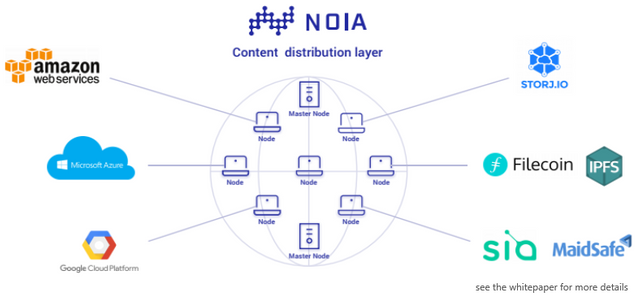 NOIA's dual layer network conserves costs while allowing for a streamlined launch of the NOIA platform. The
CSL Stack
organizes the
temporary
centralized Cloud Control layer over other layers (Master Nodes and Worker Nodes) while NOIA works toward a
fully decentralized autonomous governance
.
Machine Learning for Local CD
AI is integral to
NOIA Network
.
Machine learning
(ML) is applied to traffic prediction for caching content, unlimited scaling through POPs, efficiency, speed, optimized routing, forecasting demand, and allows for payments specific to successful deliveries.
ML improves efficiency by replacing international networks with local content delivery. Demand factors play a big role in this local internet infrastructure approach. This is of great benefit for reaching and equalizing internet infrastructure across all regions of the world.
NOIA provides the ultimate solution for expensive data transfer. Data host costs are significantly reduced through the use of ML. It optimized processes using a decentralized P2P network while relieving the areas of potential bottlenecks.

Further Investigation

An Increasingly Complex and Dynamic CDN Market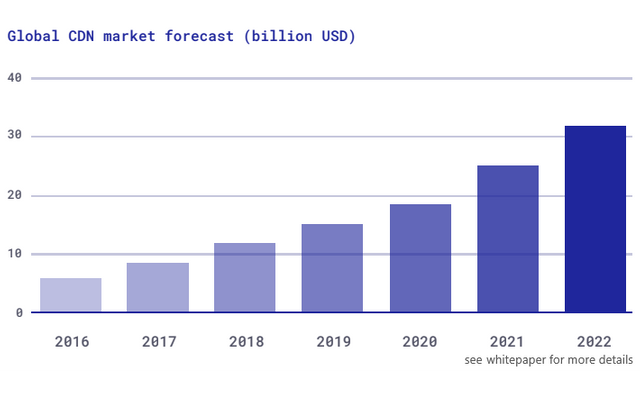 According to
CIOReview
(2017), high prices are associated with several factors in the CDN market. These include distributing regional content, the demand for speed, security issues, and assuring server availability. Add to this that CDNs vary widely. The result is a growing market trend toward mergers, acquisitions, and strategic partnerships. Among the most pressing concerns are scalability and adjusting for dynamic content.
In 2017, Mahendra Ramsinghani of TechCrunch wrote about the changes rapidly occurring in the CDN market. Some of these technological shifts include:
bloated web pages
growth of video
increasing mobile consumption
optimization of outdated routing
new applications
The technological shifts are occurring in what has become a DevOps-driven world.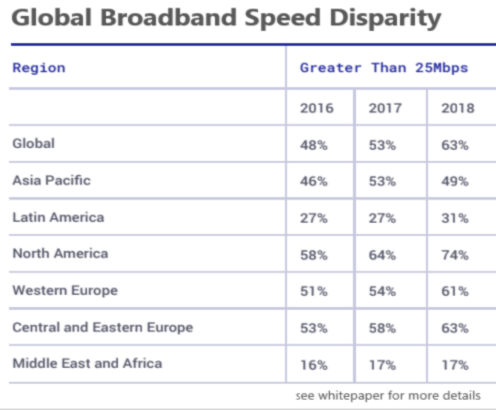 What does this all mean for the planning of a next-gen CDN?
To get a better understanding, consider that DevOps refers to a growing relationship between the development processes and IT operations.
As factors become increasingly complicated and relationships mature, the CDN market desperately seeks a stable solution. Consider how dynamic microservices, continuous integration / delivery, and performance try to find a balance with security protocols. For some, a
fragmented CDN environment
requires them to go through multiple logins. An answer can be found by replacing centralization with decentralized integration.


In what specific ways can NOIA Network bring order to the CDN market?
Consider how CDNs are being driven by DevOps. Explain the role of NOIA's blockchain innovation for the future of CDN development.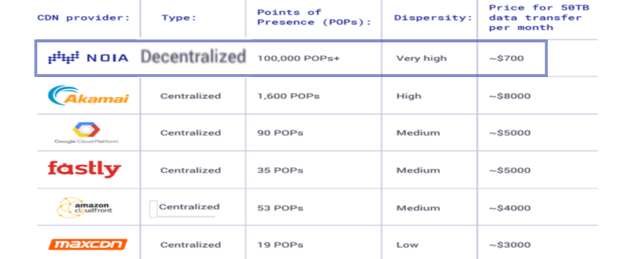 NOIA Network is the only practical decentralized solution within the CDN market. The advantages are clear.
NOIA is Ahead of the Innovation Curve
Salahuddin et. al. (2018) published
A Survey on Content Placement Algorithms for Cloud-Based Content Delivery Networks
in the
Institute of Electrical and Electronics Engineers
(IEEE). The paper discusses the operational cost incurred from pulling content from surrogate servers and billing. Below is a brief comparison of CDNs and CCDNs:
CDNs:

no operational costs
billing is simply proportional to end-user traffic
cloud-based content delivery networks (CCDN):

operational costs are significant to the coordination of pulling content
billing must account for operational costs
solves the limitations of conventional CDNs (NOIA Network uses blockchain technology to overcome limitations)
CCDNs improve scalability, reliability, security, and cost savings in some areas
like the NOIA Network, are affordable for small businesses, yet applicable for large organizations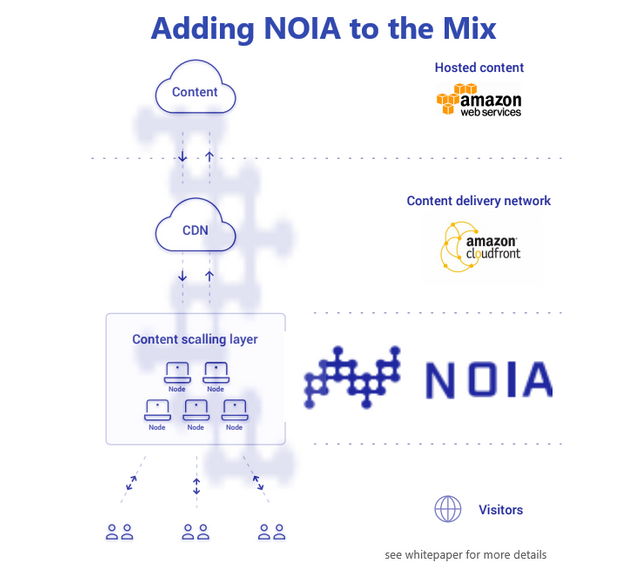 NOIA Network business benefits include cost, speed, and quality.
Blockchain technology has proven itself to excel in all the areas that CCDNs lay claim. In addition, NOIA has figured out how to maintain operational advantages of CDNs while becoming decentralized. Essentially, NOIA offers the best of both worlds with greater potential than any non-blockchain solution could possibly provide.
Some of the more innovative CCDNs are looking for ways to evolve beyond the inefficient algorithmic approaches of conventional centralized solutions for surrogate servers.
Distributed pushbased CP algorithms
is one example.
Becoming more evident is how the market recognizes the advantages of characteristically distributed technology. NOIA is clearly ahead in CDN innovation. This is because it utilizes the advantages of cryptographic technology fundamental to blockchains to provide a decentralized and distributed ledger solution.

Consider the currently chaotic CDN market. How might NOIA's industry-disruptive (but accommodating) blockchain solution fit into content delivery innovation for the future?


Additional Information

NOIA's testnet is actively growing. Here is what it looked like on August 16, 2018.




Read about NOIA 2.0.




The team at NOIA Network releases weekly video updates. Here is the introductory video: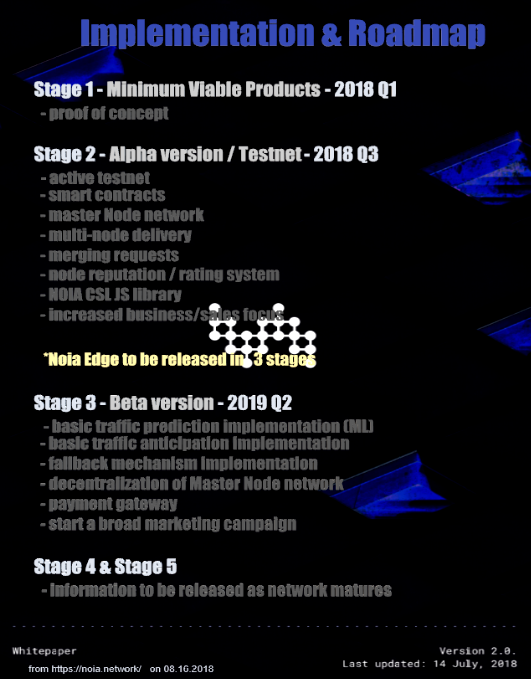 All information was taken from the NOIA Network website, where the whitepaper and technical paper can be found, except for the section entitled "Further Investigation".