Next Colony: New Beginnings Chapter 1, Page 11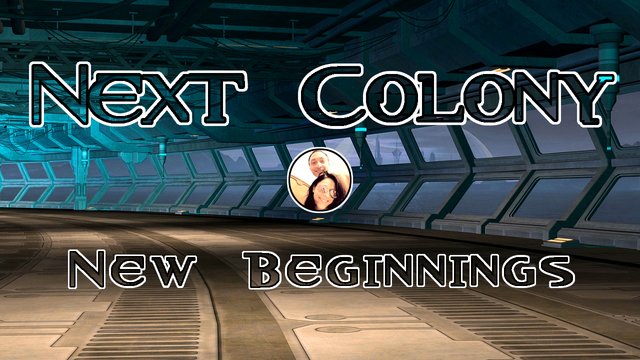 Here's your green tea Love, I added some dried cranberries this time. Hope you enjoy it?
I'm sure it'll be delicious Sweetheart, thank you!
Things seem to be going smoothly on the colony.
They are, we haven't had any problems for quite some time now, and all the skill recruitment, projects and buildings are improving day by day. In fact, I'm waiting for the Science Officer to send me a new upgrade to the SpyColony program.
Really! Sounds interesting. From what I hear, everyone's using it to stay informed.
That's true. The Research Center is really doing its best to keep the technology as cutting edge as possible.
...
Research Center to the Captain?
Captain here, do you have that update ready Officer?
Yes Sir, upgrade to version 1.4.3.
Thank you Officer, good job... Computer, load and upgrade SpyColony to version 1.4.3.
Upgrade complete.
Computer, load Galactic Map. On screen.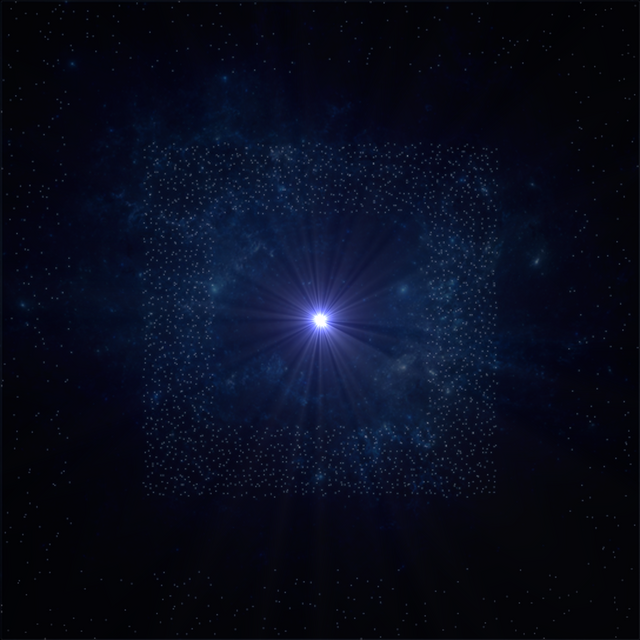 SpyColony by @scriptioner
My goodness! Are they all settled by humans?
That's right Love.
How many are there?
More than 2,600 and growing.
Why all that dark space? And what's that planet in the center?
We still know very little about the dark space. As for the planet in the middle; Computer, zoom in coordinates 0/0. On screen.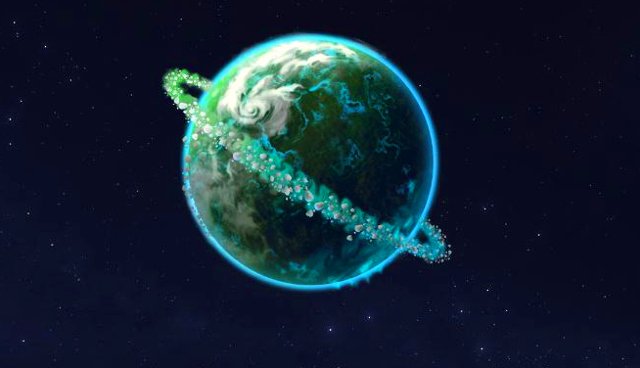 Hey Sweetheart, come here, don't cry. I know you miss home!
Can we go back?
No Love, we have to accept our new life and the future that lies ahead.
It's not easy.
I know, but don't worry, we can do it.
...
Research Center to the Captain?
Captain here, is everything okay Officer.
Yes Captain, just wanted to send you the latest technology plans. You should have it on screen now.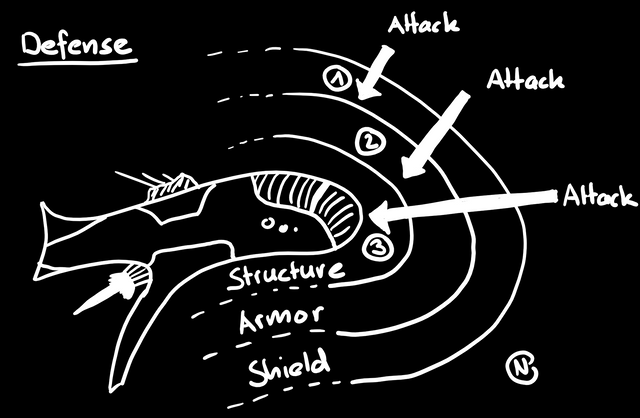 Intel #26
My goodness, you guys really need some better artists over there!
Captain, we don't do Picasso, we do code!
Uh, right you are Officer, proceed.
We're working on the structural integrity, armoring and shielding of the ships. Not all ships will have the same defensive capacity. We'll inform you when you have more. We've also begun building the Bunker technology.
Bunker technology?
Yes Captain; we're adapting the shielding technology from the ships to enhance our Depots so it makes it harder for attackers and pirates to steal our resources.
Very good Officer, have you informed the Commander?
He's own his way over now.
Excellent, where are we with the Shipyard?
The Shipyard is at Phase 12, and we're constantly working on the blueprints for the ships.
Great work Officer, Captain out.
...
Sounds like things are really going well.
They are Love. Let's finish this tea and explore the Galactic Map a bit more.
Okay!


Recently on Next Colony