10 Facts about the Battle module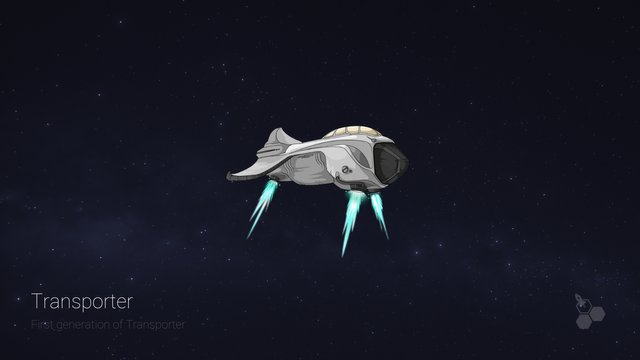 We're working under high pressure on the NextColony Battle module and have already made very good progress. Today we give you a little insight into the module, so that you know what to expect on June 8th.
Okay, let's go…
You have 21 battleships at your disposal. There are Corvette, Frigate, Destroyer, Cruiser, Battlecruiser, Carrier and Dreadnought each in three versions. The exact dates of the battleships will be published on June 8th.

The balancing of the Battle module is already largely completed and was implemented by @jarunik. We're already testing the Battle module extensively with the Battle simulation.

You'll be able to trade battleships just like any other ship by using the deploy mission. The battleships you send will then be transferred to the target's fleet.

You will be able to send battleships to support your partners and alliance members by using the support mission. The battleships you're sent out will then stay on the target planet, remain under your command, and in the event of an attack they support the attacked planet in battle.

In order to build the respective combat ship in the shipyard, you need the appropriate skill at level 20. We don't publish any concrete data yet but as much as can be revealed - that's the strength of the battleships in ascending order: Corvette, Frigate, Destroyer, Cruiser, Battlecruiser, Carrier and Dreadnought.

Dreadnought is the most powerful battleship currently available and will not be that easy to get. The cost of enhancing and building this ship will be very high.
For alliances, it would, therefore, be advisable to have one settler specialize in this skill in order to be able to deliver this ship to the alliance. The same applies to traders.

It's quite possible that we'll be expanding the battleships later on. For example, the Explorer will get a faster Explorer II. There will also be a faster Transporter II, which will have considerably more storage capacity.

The battle is designed as rock paper scissors based on attack type and defense type: Lasers beat Shields, Bullets beat Armor and Rockets beat Structure.

There are 3 battleships variants: rocket, bullet and laser. Rocket ships: the standard ships are available for everyone by just skilling them to level 20. Bullet ships: you can buy the blueprint in the shop to build them. With the blueprint you can activate building of a new ship type in one planets shipyard. Laser ships: you can gain blueprints through playing. Blueprints are tradable digital collectibles.

Battle starts on June 8th.
---
Battle starts on
June 8, 2019 20:00:00 UTC
---
Tell your friends, your family, your neighbors, and all your colleagues about the launch of the Battle module on June 8, 2019 20:00:00 UTC.
Join the official Discord server now.
Resteem to the moon.
Stay tuned.
NextColony