The Business of Blogging and How To Take Over The World
Your blog is a business. Never forget that.
I signed on here in late September, 2016.
By late October, I was raking in the dough.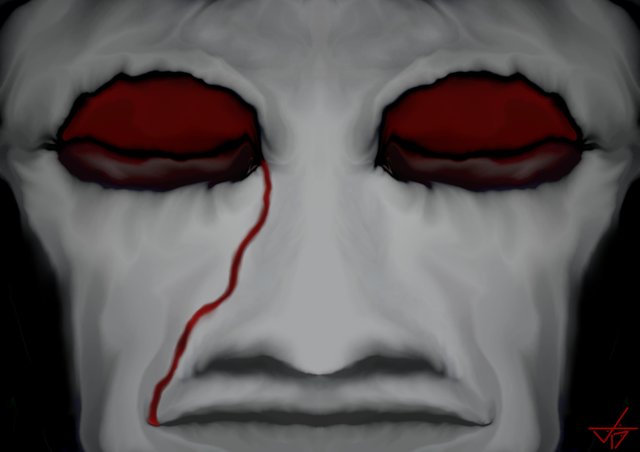 At least 98% of what I earned here,
stayed here.
A lot of folks out there take out a business loan and use some of that money to survive while they focus on building up their business to a point where it becomes safe to finally pay themselves.
Then they must pay off their loan. Once that's all said and done, the business owner can then begin to treat themselves.
Once there's enough money stashed away, then it's safe to let the manager you hired call the shots while you're off on vacation.
Depending on way too many factors to list now, having that safe stash of saved up coin could take many years to achieve. Some never get to enjoy that vacation. Others go completely bust and end up worse off than they were when they started.
I see too many blogs here
going bankrupt.
Eating their seeds; instead of planting them.
Back in the day, we'd receive our post payout after 24 hours.
I'd watch people collect, and sell. Collect and sell, collect and sell, collect and sell.
How long will your business last if every time a paying customer hands you a twenty, you take the twenty, walk next door, buy beer and smokes?
I give that business three months.
No money to pay the rent.
How many blog/businesses here last more than three months? Not many.
In business, things can change, the curve balls come; it's always when you least expect it. One needs to be prepared for anything. In business, being prepared means you have a pile of money stashed away.
How many people were here, busy spamming away, snatching those tokens, cashing out; then moaning, kicking, screaming, yelling the moment they found out they didn't have enough of these shiny new Resource Credits they needed so they could continue slowly going bankrupt? Too many.
Who's fault was that?
Fingers were pointed at everyone but themselves.
When I started here, way back in late September of 2016, I was fed the same line of bullshit as the thousands before me and the hundreds of thousands who came after me. An overly simplified and disgustingly bland:
Get paid...
Get paid to write, get paid for your voice, get paid, get paid, get paid.
So what do people expect when they show up? What do they see when they look around?
Dollar signs.
I was fed the same line, I saw the same things; I was able to see through it all and what I saw was, potential.
The platform became the mall. My blog became my shop. Every voter became my customer. Steem Power became that pile of money that needs to grow and grow. That's my safety net. That's what's going to help keep my business afloat.
Eventually, like I've already done once before, I'll be able to take a tiny percentage out, pay myself, treat myself; go on vacation.
Timing. In order for my shop to survive, the mall must survive. If I hurt the mall, I hurt my shop. Can't pay myself until the timing is right, I want to put the least amount of strain on the entire operation as possible. Sell less, for more. Anyone who knows anything knows what I mean by that.
Business has been slow.
Lately.
Fewer customers.
I've been wanting to expand my shop for quite some time. Unfortunately, over the past while, some silly geese decided it would be wise to pay people to stop coming to the mall.
In business, I call that: "Backwards"
The customers who were paid to NOT be customers have been earning more than many of the shops.
Many shops around me are now all boarded up. Went bankrupt. Who saw that coming...
Moi
That's French for: Me
Many of my longtime customers; my regulars, they were paid to stay away from my shop. I don't blame them for avoiding this place. I probably would have done the same thing; if I didn't care about the shops and the mall.
Zing!
Oh come on! Just a little zinger. If we can't laugh about our mistakes, we're not learning from them.
And I don't hold a grudge...
Because!
Change is on the horizon.
I'm always excited about change. If I see change on the ground, I'm picking it up.
Though I'm not a fan of everything in the hardfork proposal, I am a fan of something.
Fair warning to all: Do not expect to see positive results overnight. Expect problems. That way, if there are problems, they won't bug you as much, because you saw it coming; remaining calm is easier to do. At the same time, if there aren't problems, then that sense of relief will be heightened; more rewarding.
I like that 50/50 idea though.
My customer is getting more. Any customer who came to my shop before; they got a free coffee. Now they'll get a free coffee and a donut. That's a good deal, I expect to see more people walking through that door.
I'm still getting 100% of what's mine. Plus those customers who were once paid to avoid my shop are once again being paid to come browse the merchandise; so of course, over time, I expect to see more customers and because of that, I expect to see those boards removed from the windows of the shops around me. Spruce up the place and allow the property value to rise.
Get paid — to be entertained.
We need far more customers.
Every shop owner here is dying for more customers.
Everyone knows it's hard to get your blog business off the ground here. What's so damn hard about reading what you like to read, looking at what you like to look at, listening to what you like to listen to, watching what you like to watch?
People do that all the time, and I think getting paid to be entertained is an easy sell.
Once the ball gets rolling here, after the smoke clears and the kinks are worked out of these changes on the horizon, I want to see a shift in how consumers spend money on entertainment. I believe that's the next step, or at least one of them.
They already spend money on entertainment, to the tune of billions annually.
Read this comment I left in a few places here and there:
Say a content producer churns out 260 pieces in a year, working Monday to Friday.

Content producers ask for donations these days.

Someone sends them $100. Okay, fine, but now that money is gone.

If someone were to come here TODAY and spend approx. $100 on STEEM, allowing the content consumer to give the content producer a vote worth a penny each day(approx. 250 STEEM), the content producer earns $2.60 per year before deductions, from each consumer who spends $100.

If the content producer had 10000 followers willing to "donate" $100, that's a million, down the drain.

The content consumer will be asked to donate again, and might spend another $100. A few years later, another $100.

If the content producer had 10000 followers willing to buy enough STEEM for a vote worth a penny, that amounts to $26000 annually before deductions to the content producer. The content consumer does not need to spend another $100 to support that creator the next year. The 10000 followers willing to spend $100 can also support nine other content producers with that same initial investment of $100. 10 content producers, 10000 followers spending $100 each, that's $260000 annually.

Spend $100 to be able to donate $26 annually, for life. That is a great deal if supporting content producers is something you do with your money. The consumer also gets a return on that $100! The deal of the century, if supporting content producers is something you do with your money.

That's only 10000 people purchasing 2.5 million STEEM. Do I need to explain what happens to the numbers when one creates high demand for STEEM? Things like the fact, as the value of STEEM rises, that vote that was once worth a penny also rises, without the need to spend or "donate" more money.
---
One million potentially in the door, quarter million potentially out the door. That's how you make money.
10000 followers is damn near nothing in this business. Many of those votes would be worth more than a penny, I just wanted to keep the math simple.
Combine that wisdom with this wisdom:
It's more about selling the idea to consumers. It's already happening all around us, people just don't realize it.

Every time an "established" content producer shows up, what happens? People cheer because they have a large following. The established content producer then starts churning out content, but their following doesn't come with them, and the ones who do, don't buy STEEM.

The established content producer forgot to secure their place here by explaining to their followers the benefits of purchasing STEEM and upvoting over the long term. They still ask for "donations". That money is thrown away and the consumer or follower must then donate again, and again, and again. That's silly, when we have a platform like this.

Instead of donating, invest. Then if that content producer isn't performing up to the consumer's standards, they can have their money back, or go support someone else, without ever needing to throw money away in the form of donations, ever again. Because these established producers fail to secure their future here, they often leave after only a few months(bankrupt), and the "benefit" of them simply showing up is nil.

The whole point is to make the consumer realize the benefits of investing in content rather than buying it, or donating to content producers. Offer incentives like the 50/50 rewards split to encourage more consumers to consume. There should be far more consumers than content producers here, like in the entertainment industry, because that's how this works.

The fact is, people already spend the money. STEEM can offer them a better deal, with any form of entertainment consumption.

This is about educating content producers as well. There's a reason why you can't find content from an established producer describing to their following the things I'm trying to point out. They didn't know(all they heard was "GET PAID"), but if they did know, everyone benefits.
---
What a long post!
Sorry, but it's hard to make money with just one paragraph. Ask any shitposter.
I've said a lot; maybe you've learned a lot.
Since I started up shop, my goal was to make some money. Making money is a little more complex than just, "Get paid!"
So, yeah. As I was saying, once the dust settles and the smoke clears, my sign is up, "Open for business," and the door's wide open. I want standing room only. Who doesn't?
Marketing
Everyone says, "We need marketing!"
...but they rarely suggest how.
Coming here to invest in a content producer instead of throwing that money away; showing up to get paid to be entertained. Easy sell. The movie theater doesn't even give out free... popcorn (and here comes the gif) but the stadium is packed when everyone gets one free beer.
TL;DR?
What the hell am I paying you for?
It takes money to make money.
Alter consumer spending habits.
World domination.
More information:
Curators? Hello? Where the Hell Are You?
How Much Have You Spent on Entertainment in Your Lifetime?

Credits:
All art and images seen here were produced digitally, by me.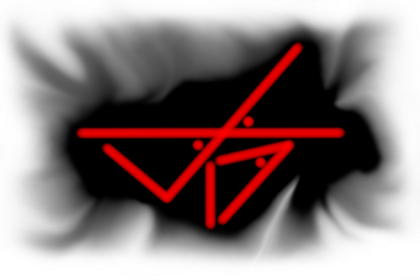 "...and that's how I spent my Saturday."
P.S. Just mute the troll being a child in the comment section and it all goes away.
© 2019 @NoNamesLeftToUse.  All rights reserved.