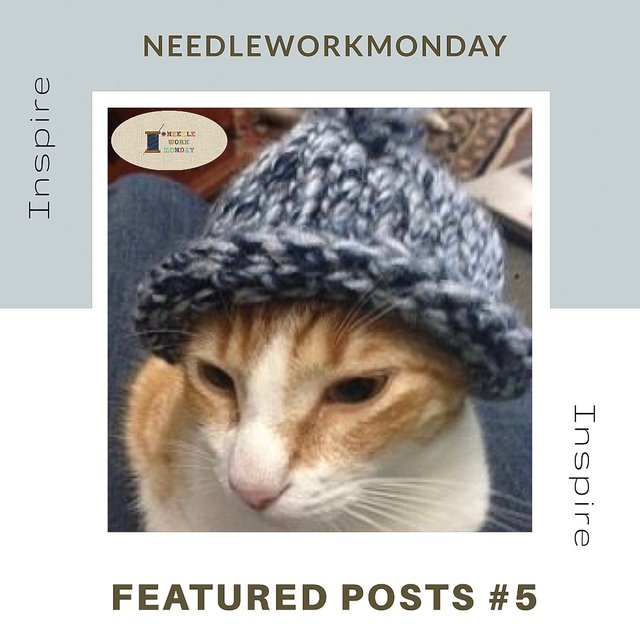 Hello lovely folks! Welcome to @needleworkmonday's Featured Posts #5! This is a weekly Curation showcasing the needlework of our very own Steemians! We strive to bring to you great quality work filled with tutorials and inspiration.
Here are our featured posts for this week...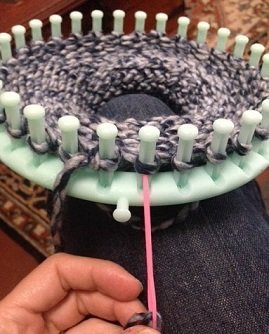 This adorable post by @apanamamama features a cute cat and a cabbage patch doll wearing a knitted hat. She takes us along as she gives the circle loom a try for the first time. The doll seems happy with the final results but I can't say the same for the cat. Come and see how she knitted these cute little hats using this loom.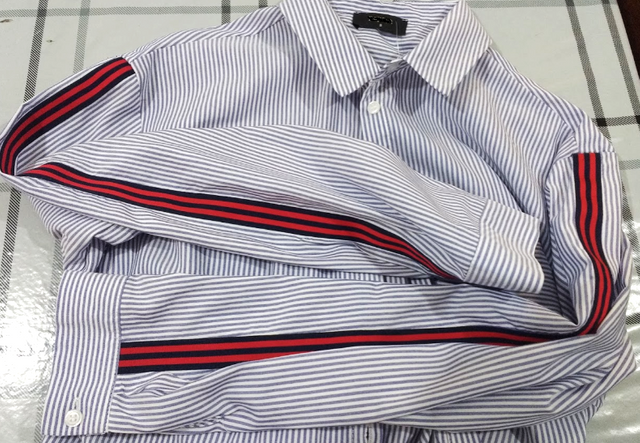 @cryptocariad takes us on an upcycle adventure as she changes the look on her daughter's pinstripe shirt. A shirt that she was once unable to wear to school is now school ready. This post highlights the value of a seam ripper!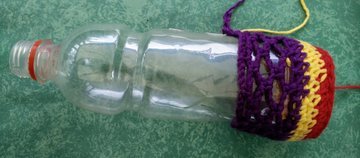 Have your bags, books and cell phones gotten wet from carrying a water container/bottle? Well if so here is a nice hack for you shared by @muscara. She shows us how to make a crochet bottle cozy to help prevent this from happening.

Thank you for stopping by to view our featured posts for this week! Please do stop by their posts and show them some love with a read and an upvote for sharing their handmade creations! To see more needle arts please check out the #NeedleWorkMonday tag and check back here with @NeedleWorkMonday for the weekly Resteems and Curation posts!!
If you are a needlework artist we'd love to have you join us every Monday to share your work and inspire this community to give a craft a try!!
To learn more about what we do please visit our Introduction Post!
Curation written by @crosheille.