I have never been able to do much crocheting or knitting...until my friend introduced me to a circle loom! Now I have made three baby hats in one week! I never thought this was something I could do before, so I highly recommend one if you have ever wanted to make a hat!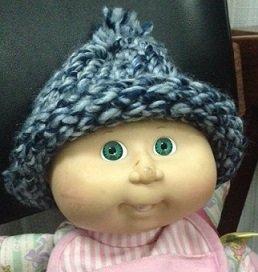 .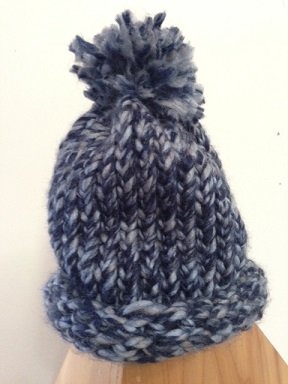 This is the hat I made for my nephew who also got boots made for him by his aunt. The hat was possibly tried on by the cats before it was sent to Texas. Please do check that link if you need a laugh! The first hat I made was tiny, so it ended up as a doll hat. Then I tried again with the leftover yarn from my nephew's hat. Here's what I needed to start: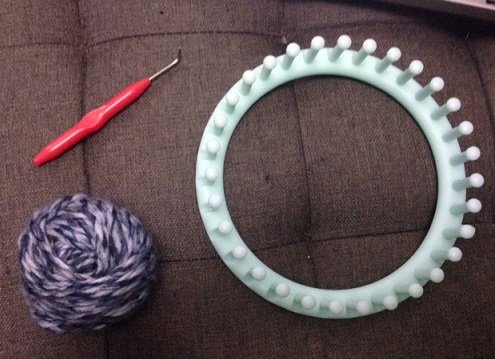 Yarn, circle loom, hook
Wrap the yarn around each peg of the loom from front to back. For the first row, you have to do this twice. This is a quick tutorial, but there are a lot out there with all different results for hats if you're interested!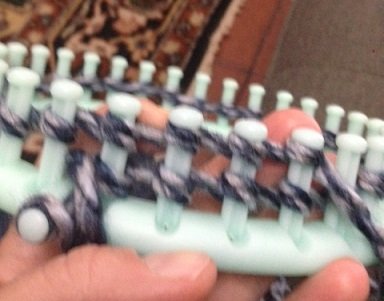 Then take the hook and move the bottom yarn over the top yarn for each peg. After you have gone all the way around, push the yarn down on the peg and put a second row of yarn on each peg all the way around.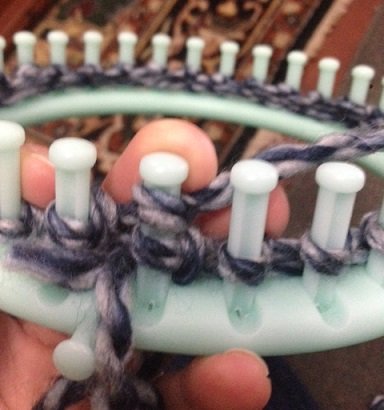 After a few rows, you will start to see that the bottom of the hat is taking form! The lip of it will even start to roll on its own! Keep going!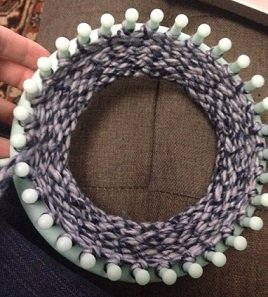 .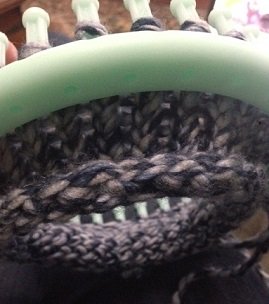 I didn't have a lot of yarn left for this hat, so I was able to finish it quickly! When you get to the end, make sure that you have enough string to go around the loom about halfway. Then put a big plastic needle on it and start taking off the yarn one at a time from each peg all the way around.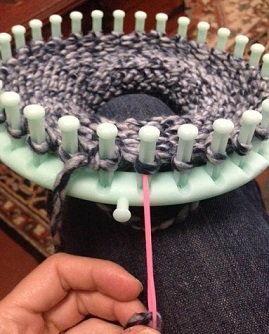 .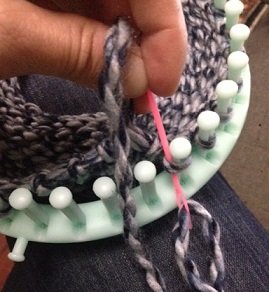 Then just gather all of the yarn on the long string you have and tie a knot in it. You can weave it through a few times to secure it.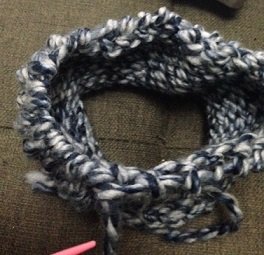 .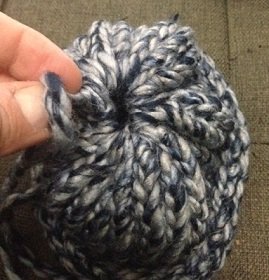 To make the pom pom for the top, I just wrapped the extra yarn around a few fingers, tied it in the middle and then cut each end. Then I tied it into the middle of the hat to cover the hole.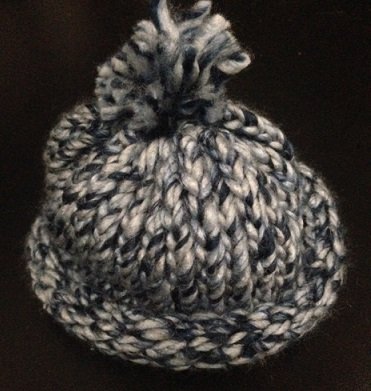 Super easy! Like I said, this one made a tiny little hat...that fit a Cabbage Patch doll! But it's still pretty cute and my daughter is pretty happy with another winter hat for her baby dolls. The kitty was not such a fan this time. Ha!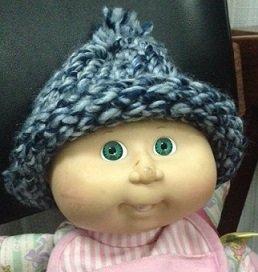 .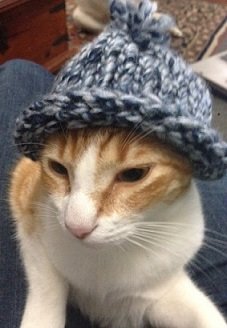 Even my 7 year old son has started making one on the loom! It is super easy to use and makes a great project! I am so glad that my friend told me about it and helped me learn to use it. She said they're available at Walmart, amazon and any other craft store! I want to get some that are different sizes next...although we don't wear knitted hats here in Panama. Ha!
---
Thanks to @crosheille for initiating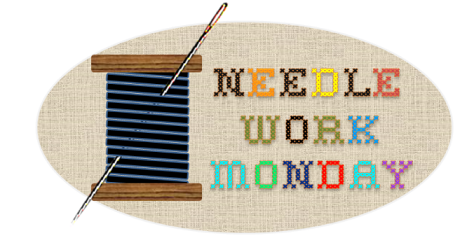 ---

Are you interested in visiting Panama to learn more about moving here? Check out
Panama Relocation Tours
if so. This tour will take you to many cities in the area where expats have settled and introduce you to many helpful people. Each tour is 5 nights and 6 days across the entire country (and you get to meet me)!