Recently I have been writing about how I help the Earth in my every day life in little ways that add up. Usually I just live my life, and do these things without really talking about it much, but writing about it on Steemit and the amazing feedback that has been generated, has really inspired me to continue writing about how I reduce my carbon footprint in my every day life. My recent realizations through these sharing experiences, has also granted me awareness of the importance of publishing my strides for living in better harmony with the Earth, no matter how small of a difference I think I have made.
Today I challenge everyone to start documenting their Earth conscious efforts on Steemit in a short post AT LEAST once a week. The more of us that show the rest of the world how easy it is to help the environment, the more people will also start taking action in their every day lives, and the impact you have with your otherwise "small" eco-friendly actions, will become even greater.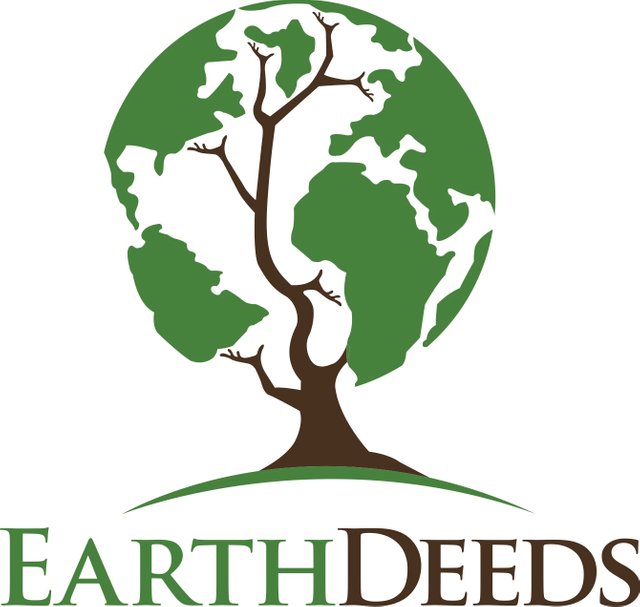 Image Source
To pay tribute to this recent epiphany, I will be holding a contest every week from now on, where I will highlight/promote every entry post, and give away a first place prize to the post that has the greatest positive environmental impact (the actual prize is undetermined at the moment, and could potentially vary each week).
Your entry post can be much shorter than a full fledged article (of course you are still free to write a book if you so desire), as the comprehensiveness of the entry post will not be the deciding factor as to who wins each week. Only the environmental value of the action that was documented will determine the winner, not how well it was documented. With that being said, you still must prove with original photographic/video evidence that YOU have actually executed the claims in your writing.
Your Earth Deeds post (name could be subject to change) could be as simple as you picking up some cigarette butts from off the ground or driving a more fuel efficient car, and as complex as re-foresting projects and growing organic gardens using zero chemicals and permaculture practices. Also (as mentioned above), this particular post does not have to be super complex or long, it just has to properly display/explain what you did to improve the environment/help the Earth, and provide evidence that it was actually you doing it or participating. Personally, I will do my best to make a short post at least every other day, that follows my longer, comprehensive, daily post. I will usually include either 2-3 photos or a video, with a short description no longer than a paragraph or two. I have provided an example further down in this article.
Your post can also be one you have created already, maybe not even originally intended for this contest. Many of you are already creating posts/articles well within the parameters I have outlined, so all you have to do is provide the link for whichever Earth-article you want entered in the comments of this post, and all other entry posts in the future. You can also add multiple entries throughout the week (highly encourage)
HOW TO ENTER
Aside from providing your post link in the comments of the entry post, up-votes are not required (although are appreciated) for entry, however re-steeming the entry post (this post) is required. I want this incentive to reach as far as we can stretch our Steemit limbs, to maximize it's planet healing effects.

Here is a quick example of what my Earth Deeds posts will look like. I of course, cannot win my own contest, so none of my Earth Deeds posts will be entered. In the future I will have my face in one of the photos to prove it was me, but I documented this yesterday before I created the contest parameters, and you will see the coffee table in these photos in many of my previous articles anyway.
EXAMPLE Earth Deeds Post
Leave No Trace
Today I decided it was time to pick up all the little pieces of trash on the ground, from both the front and back yards of the house where I stay. The people who rent the detached garage in the back yard like to use the ground as their personal trash can and ash tray, and @hempress and I constantly find ourselves picking up pieces of garbage floating around our cannabis plants out back, and our regular garden out front.
Photo of all the trash we collected today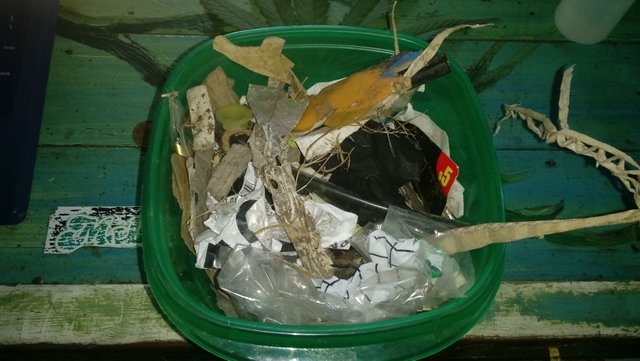 Today I picked up all the little broken pieces of plastic, bottle-caps, wrappers, cigarette butts, along with other miscellaneous items, that have become embedded in the ground over time. Along with helping minimizing ground contamination, this process also awarded me with ground-scores in the form of a few pieces of hardware.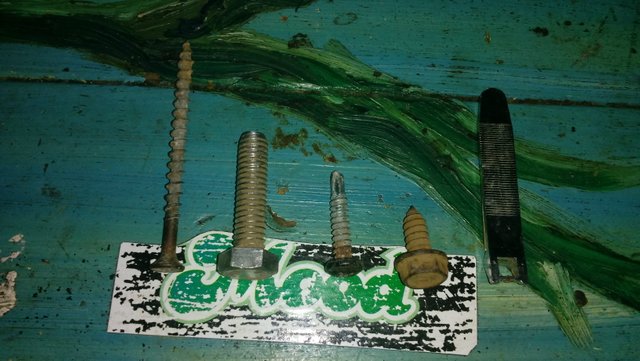 I also found a few pennies, one of which was a 95% copper one, from the last year America minted pennies with mostly copper, 1982. Copper pennies are worth more like 3-5 cents in metal value.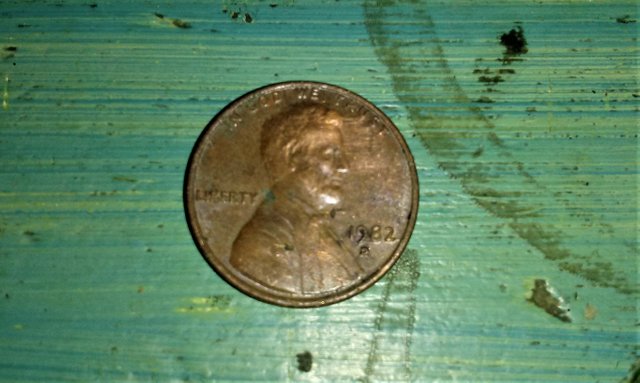 I would have provided a photo of how clean the back yard is now, but I forgot, and now it is dark. Maybe next time I will take a before and after photo. I do hope that this post has inspired you to do something to help improve our planet today. If you do, document it on Steemit, and enter @elamental's Earth Deeds contest to further spread the message of Earth consciousness. Blessings to all!!
END example post
You can also click here for another example of a qualifying article from my blog, that is a little more comprehensive.

The cleanup itself took me about 20 mins, and writing the example post took me 10 mins. Showing some love to our home (planet Earth), with about a half hour of work at least once a week, is really not asking too much. It may even be asking too little, but we all have to start somewhere, so I want to keep it simple. The example post came out a little longer than expected, so just know they can be even shorter than that to qualify.
I will update with another post in the next few days explaining what the prize will be for the first ever winner of this contest. Also, please reach out if any of you would like to sponsor this contest with further prize support. Lets help heal our world a little more each day, with just a little bit of Steem, and a little bit of love.
Blessings everyone & stay tuned - into the right frequencies
ON A SIDE NOTE... kind of - The Earth Deeds image displayed in this article is actually the logo for a crowdfunding platform that sponsors sustainability projects. I haven't looked into it further yet, but if you would like more information on how to apparently obtain additional rewards for reducing your carbon footprint, visit Earth Deed's website by clicking here.

Do not forget that my debut conscious Hip-Hop album is completely free for download on Bandcamp and Soundcloud (click the links to go to my music on those platforms), or CLICK HERE for download instructions.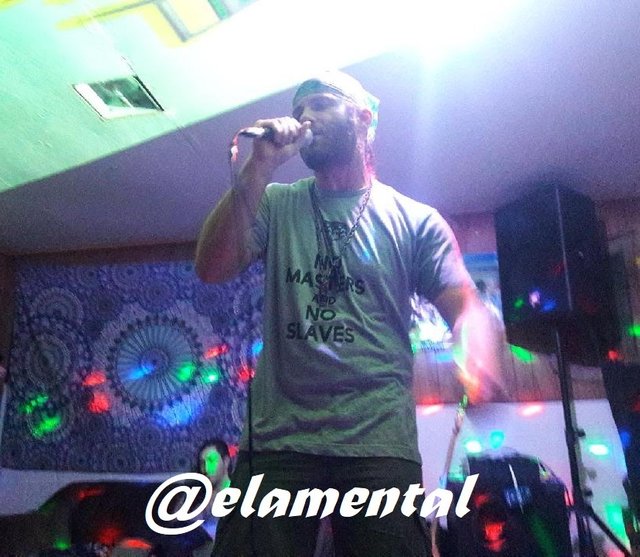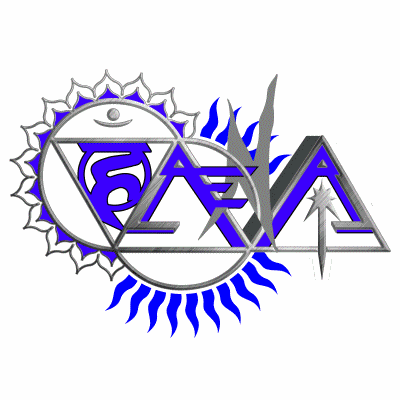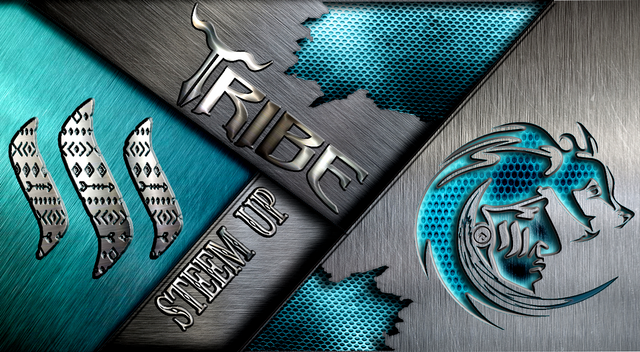 PLEASE CLICK HERE to view my blog with all my recent articles on cannabis, silver, Steemit, contests, cryptos, underground conscious Hip-Hop, healthy living, festivals, my collections, and MY STEEMIT STORIES! & have a BLESSED DAY!!