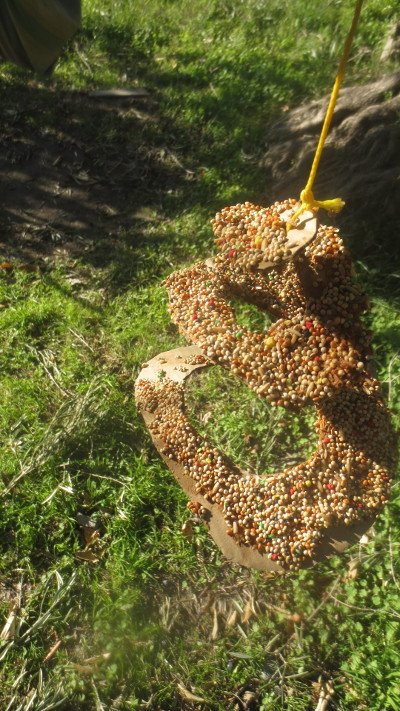 Our Offering
What I am Doing To Be Of Service To The Earth
This post is in response to @elamental's new initiative Earth Deed's, where he has asked members of the Steemit community to document/record the actions that they are undertaking, to show that they are being of service to the earth.
This is something that is very close to my heart and something that we should all be doing. We all have a responsibility while we are living this life, to ensure that we leave the earth, in a better way than it was. Be it on a small scale, working on the land that surrounds your home or on a larger scale by getting involved in projects that work at protecting the environment and promoting a healthy relationship with nature. We are all more than capable of such things and we are smart enough to realize that we can not keep taking from the earth, we need to be giving back, we need to be of service.
I take this responsibility very seriously, because by being of service I am helping to protect the Earth for my children.
Education is so important and one way that children learn is by watching and imitating what we do. How I chose to live my life educates my children about how they can live theirs. It is one thing to talk about something, to talk about how important our relationship with nature is, how important it is to work in harmony with our natural environment, but it is another thing to live by those words. We can talk and talk and talk and that is all well and good, but it is in the doing that matters. It is my actions that speak the most, the way that I interact with my natural environment. The way that I show my respect for the earth and the way in which I honour that relationship.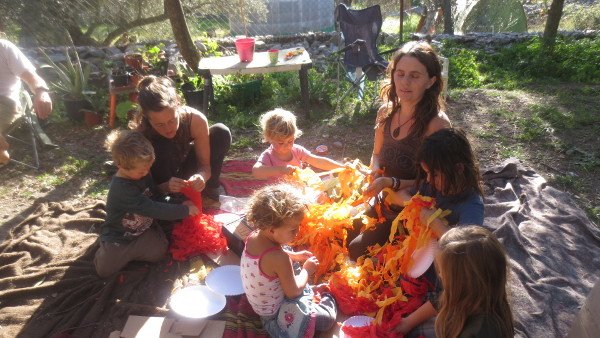 Thats me in the centre with the kids.
One way in which I chose to do that, is by celebrating the seasons, by creating rituals that involve both adults and children. By bringing people together and reminding them of their place within the Earth's Cycles, we can strengthen our bond with the earth and celebrate all that nature has provided for us. We acknowledge the beauty of each season and acknowledge the abundance within our lives. How lucky we are to walk upon this earth and how blessed we are to be able to tap into the earth's energies and feel the connection flowing through us.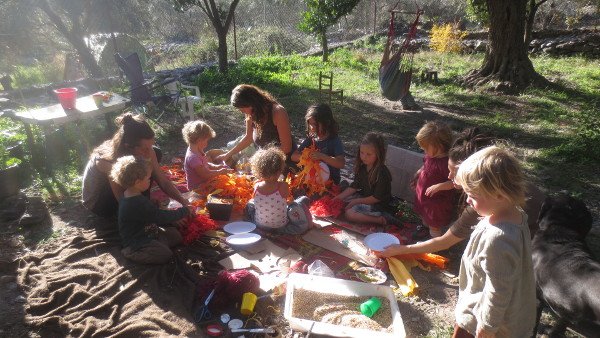 One of my favourite, times of the year is Winter Solstice.
Solstice is all about the sun, about celebrating the sun and all that it does for us. There are so many health benefits from being in the sun, both physical and mental, It is important to acknowledge these, to talk about them with our community. To show our thanks and help in welcoming the Sun back into our lives as the days get longer. One of my favourite activities to do with my children and those within the local community is to make suns out of recycled materials and hang them on the trees, and whilst doing this we tell stories about the sun, we talk about how every living thing, needs the sun in order to survive, educating one another through play and celebration.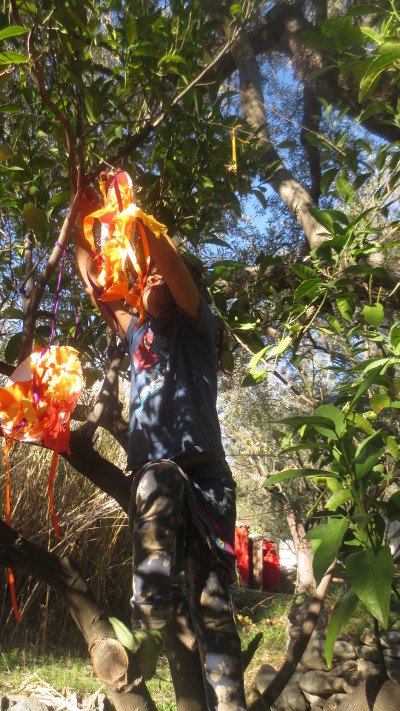 Another thing we do is to make bird feeders from natural materials, which we hang in the trees. During the winter months food becomes scarcer and scarcer for a lot of animals as the earth hardens and the berries and fruits are no longer in season. One way I do this is to ask the kids to draw a shape on cardboard and get them to cut it out. We then spread peanut butter or chestnut puree on each side and dip them in seeds. The kids all love this part and then they get to climb the trees and hang them up. Another way I have done it is with oranges, we cut the orange in half and let everyone scoop out the flesh and then we fill the skin with seed and hang these in the trees also.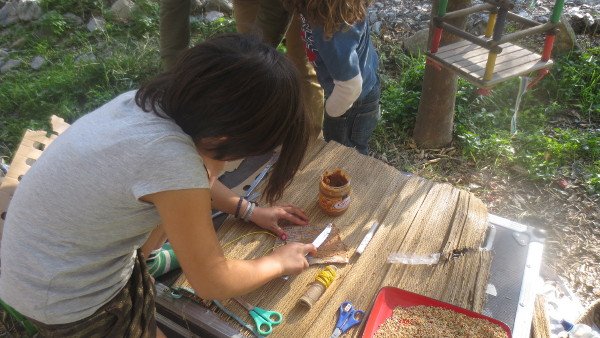 I do not celebrate Christmas with my children, we celebrate Winter Solstice and at this time of the year, where most are buying gifts for their loved ones, we like to give something back to nature and we do this by providing food for the birds and giving offerings to the sun to welcome her back into our lives.
This is one way in which I am being of Service to the Earth, by making this celebration just a natural part of life. Because that is exactly what it should be. We have so much to be thankful for and so much to celebrate, when we begin to acknowledge the seasons and honour them we become more in tune with our natural environment. Our children are born that way and I am making sure it stays that way, that the never lose sight of the fact that we are nature, we are connected to all living things and we have so much to be thankful for.