Country Music Series - Villans Country Favorites Part 11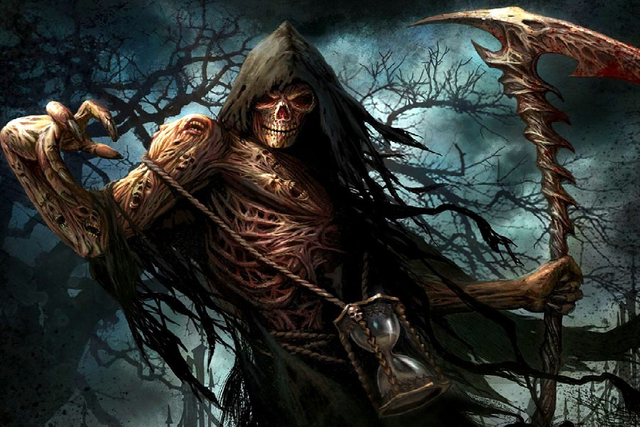 src
My love for things that are dark and scary started at a very your age. Some of my earliest memories are watching movies like A Nightmare On Elm Street, although they seemed so much better back then lol.
I always found myself drawn to things like skulls and scary artwork. So from a young age right throughout my life I have only really been interested in things of a dark and scary nature.
This is really evident when I watch movies, action films just don't do it for me. They seem boring and I usually never watch the whole movie.
You would thing the same is true for my music choices but I learned from a young age there is no such thing as bad music, just bad artists who make music.
This I guess helped me to expand my music horizons, along with influences like my dad and uncle.
Dark Country is perhaps not the most well known genre of music, you can tell that by the number of views most of the videos I share have. So hopefully I can unite some of you with a new genre of music that I love.
As with all my music series I share, I get some really great feedback.
Here is some awesome feedback I got from @mgood
I love Alison Krauss. She is tops - very talented. She has some very good songs from the movie "Oh Brother, Where Are Thou."
I highly recommend the movie. It was a lot of fun and great music.
Here is some great feedback I received from @jennifer78
I love this post. You hit on a touchy subject that is personal with me! I am sorry for your chronic pain as I know first hand what it is like. I hope that you find relief in some way and music is a good outlet.
I have noticed from your previous Country Music Series posts that you included a few tracks from the series Sons of Anarchy. That show had an amazing soundtrack with a few original songs and amazing covers!
I am not sure if you are familiar with folk, but this one is one of my favorites and it has a gothic feel to it. I heard it many years ago, then again on the O Brother, Where Art Thou Soundtrack, but this one, was heard on the show Supernatural. "Oh Death" by Rising Appalachia
So let's look at a few more tracks which I really love.

☠️ Nick Nolan - Dead and Gone
 
Here is another track I love from Nick Nolan, I mean the title of the song has Dead in it. I was sold from that point lol.
This song has a real rock sound to it.
The way the whole song has been put together sounds amazing.
The lyrics are dark and it has a real country feel to it as well. I really love the subtle use of the harmonica throughout the track.
 


☠️ Murder By Death - Coming Home
 
Here is another track I quite enjoy. Murder By Death are a band from Indiana in the United States who do Indie Rock and Alternative Rock.
I like the references to riding in the song.
The beat sounds really good and the way the song has been sung is definitely in the alternative category.
Love these lyrics, reminds me of when my bike is howling out on the country roads:
"By the light of the moon, I'm coming home
Howling all the way, I'm coming home"
Love these lyrics too:
"Crawling on all fours, I'm coming home
Turning brick walls into doors, I'm coming home"
 


☠️ Highlonesome - Devil at the Door
 
I really like this track from Highlonesome. Highlonesome are more of a cross between folk and dark country and I love it.
As far as I can tell Highlonesome are from Milwaukee, Wisconsin.
I love the guitar work throughout this track, and the folk sound with the violin. The lyrics are really good and I love the way he sings this track.
"Well all around my bedside
Spirits like vultures wait"
 


I have added all the tracks from this series into a playlist for ya'll ;)
View the playlist here

☠️☠️☠️☠️ Related Posts ☠️☠️☠️☠️
 
☣️ Country Music Series - Villans Country Favorites Part 10
☣️ Country Music Series - Villans Country Favorites Part 9
☣️ Country Music Series - Villans Country Favorites Part 8
☣️ Country Music Series - Villans Country Favorites Part 7
☣️ Country Music Series - Villans Country Favorites Part 6
☣️ Country Music Series - Villans Country Favorites Part 5
☣️ Country Music Series - Villans Country Favorites Part 4
☣️ Country Music Series - Villans Country Favorites Part 3
☣️ Country Music Series - Villans Country Favorites Part 2
☣️ Country Music Series - Villans Country Favorites Part 1