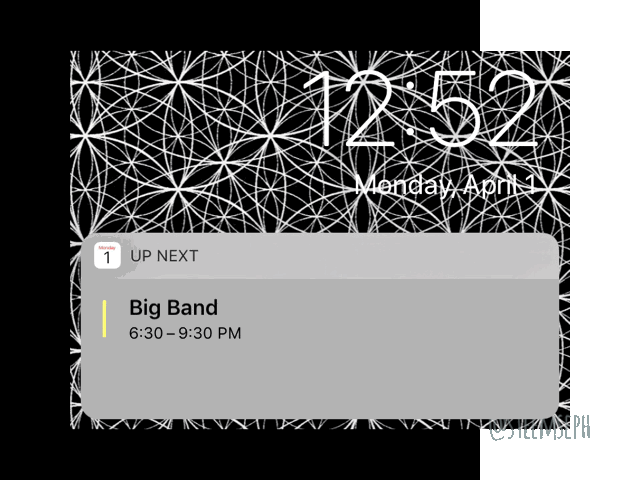 It's 9am Monday morning and in my mind, this big band rehearsal 7 and our concert on the next day, have already started. That's why I'm in a massage chair.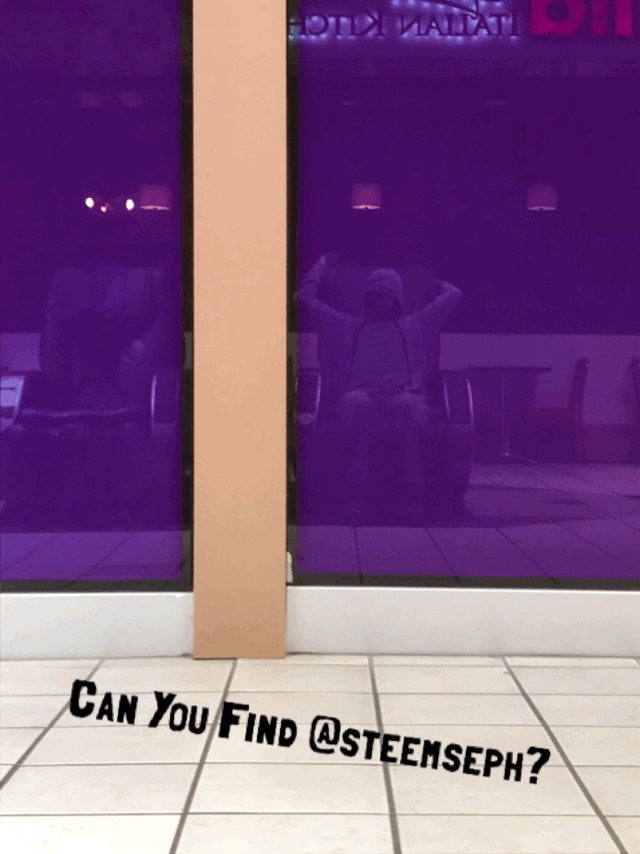 Cheap therapy is the name of my bass game. Practice being healthy to practice being a bassist.
I practiced a lot and prepared for this rehearsal and tomorrow's concert. I was planning to practice today before the rehearsal, but it's smarter to give my hands a break. I massage myself more than I play bass and it makes my hands tired and sore the next day.

I managed to take a picture that makes traffic look awful, but the truth is it's much later than usual. I'm grateful for the extra few minutes.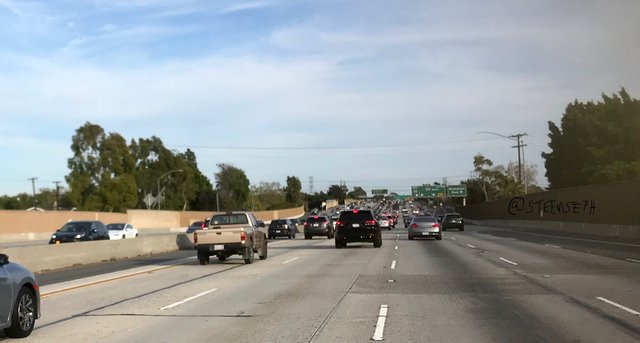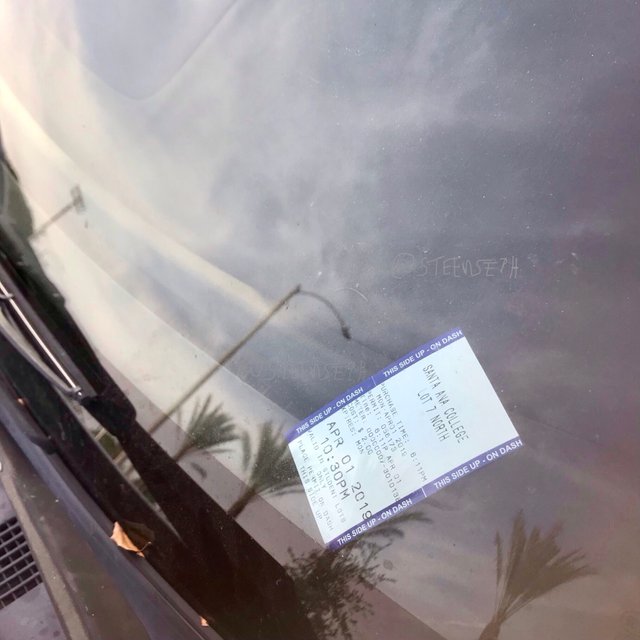 As usual, I paid for parking and took these two pictures. The receipt image directly above with the palm trees is the new version of the one I'm not supposed to be taking any more. The one below is the old version that got me in trouble.
I almost fⓤcked up again. I took the image below and said I would stop. I took it anyways because I thought I was slick, yet I endedup leaving the ticket in the wrong place again.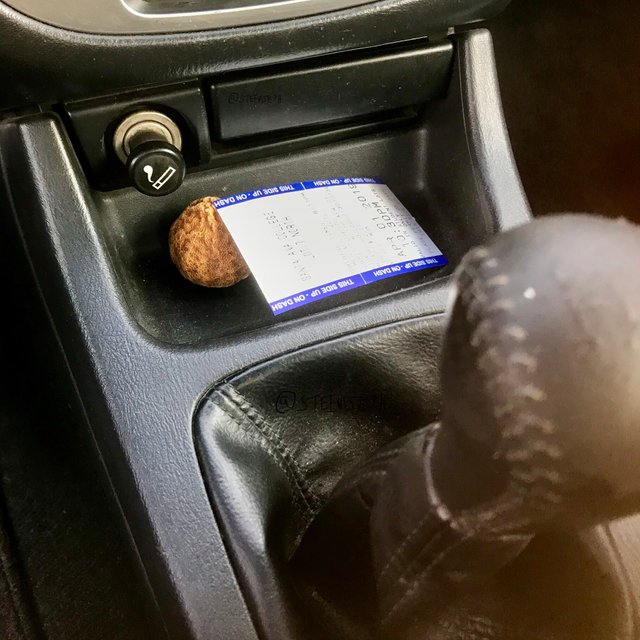 This time I got away with it. No parking ticket. (Mental note: meter maid/parking security probably doesn't want to check the cars on the outskirts of the parking lot.) Today I parked really close to bushes on the outskirts of the parking lot. I think it helped me get away with improperly displaying my ticket again. I can't seem to stop taking that image. It's just part of the tradition I guess. I'm lucky and grateful for whatever created that leniency this time.
Keep scrolling to the next image to see something else that's dumb.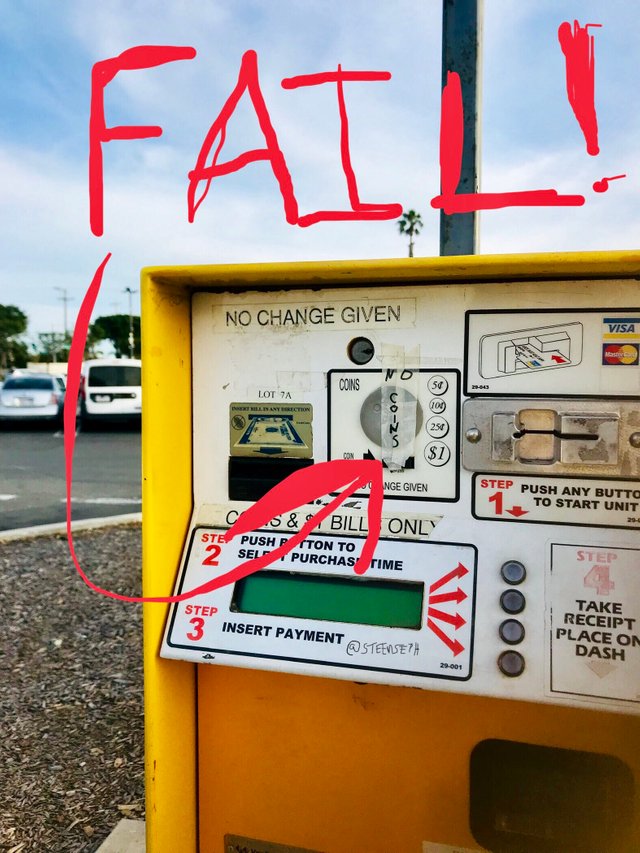 FAIL! If these parking rules are going to be enforced under the guise of fairness. These parking meters should be capable of accepting every form of payment.

Parking ticket update:
I paid it and I contested it also. I didn't really want to, but I let somebody pull my arm and now I'm fighting the ticket. I would've just accepted the fine and paid it, but someone special thinks I should try to fight it. So, I am.
Cost of a Big Band Beat Down:
This semester of big band and specifically the concert tomorrow is costing more than ever before. So far, this semester will cost me an additional $40. Stupid midday college campuses concert where NOBODY GETS PAID. Maybe they will give us some sun baked sandwiches and plastic water bottles to consume while we try to leave and pack up our equipment. If there are any sandwiches left over, I'm taking the entire tray.
The image below features a text conversation where I deny a last minute paid opportunity so that I can perform in tomorrow's concert instead.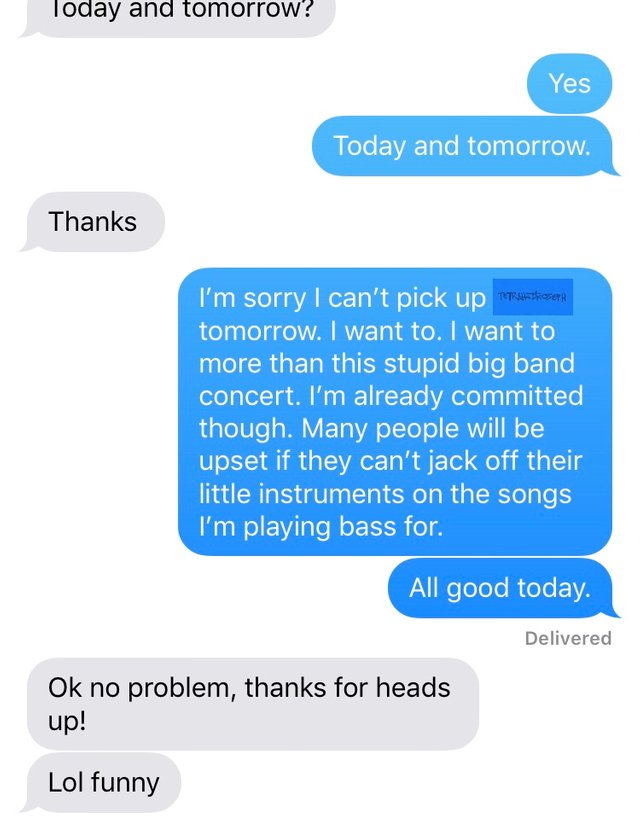 Last time I calculated the cost of this big band to be $80.30. If I add todays costs of $6 for gas and parking my new total estimate is $86.30. Should I add the $40 worth of work I will miss? I don't see why not. If it wasn't for tomorrow's concert, I would be making an easy $40.
My new estimate is $126.30, and that is why I sound bitter in the text message above.
Bass Amp:
I said I would bring my own amp for this rehearsal, but now I'm not. My sacrum doesn't have the patience and my
torn iliopsoas muscle
lacks the tolerance. I drove here and that was enough damage. It will be our first concert and it's outside. If the concert was inside I would bring my amplifier to this rehearsal. I'll bring my amp for the concert tomorrow.
It's great to have the another bass player but her learning curve for controlling her amplified sound is a disruption and a burden on my injuries. My compromise is to minimize pain and hide it. She is using a stand up bass, or double bass rental. The rental people gave her one with a pickup on the outside. The pickup is the little metal things under the strings of guitars that absorbs string vibration for the sake of amplification. Unfortunately, it creates lots of feedback. I find it debilitating. She has no choice. If she wants to play softer (and enjoy a painless increase in finger dexterity) she needs to turn up the gain on the amp. This external pickup doesn't allow it. The bass starts to feed back into itself. Imagine a microphone getting feed back. Bass feedback frequencies could destroy an unprotected sound systems.
I'm afraid of what will happen at the indoor concerts scheduled for later in the semester. If she can't play her instrument at the indoor concert's dress rehearsal, the director will cut her from the concert. Half the songs the band is expecting to play will either be dropped, or suddenly put on me! I'll be site reading her songs and she will be another sad stand-up bass player crying in the wings all because her instrument's pickup is out of control. Let's hope that doesn't happen (again).

What is Big Band:
Big band is similar to what people consider Jazz except we use special arrangements that allow for improvisation. Miles Davis didn't play big band. It was probably considered too old and square. Miles Davis wanted to make social statements. Part of me suspects a racially motivated separation between big band and beebop of those days. Not sure, what do think?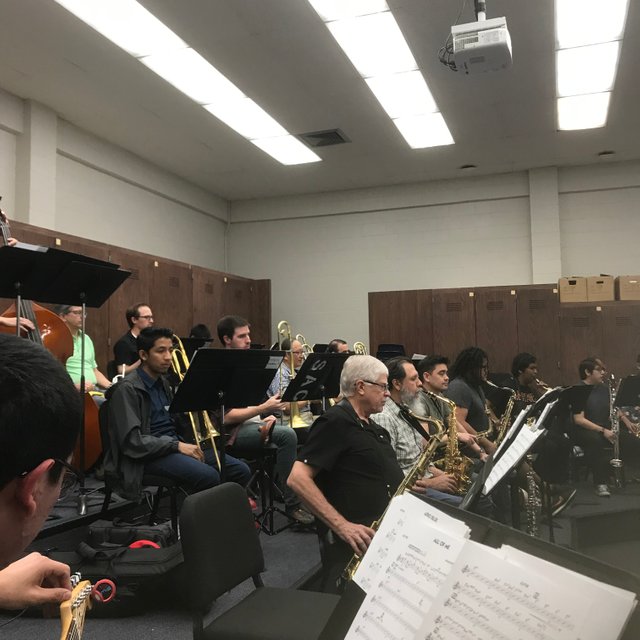 Frank Sinatra was usually accompanied by a big band. Listen to his music and you will hear a similar style. Count Basie was famous for his big bands. Duke Ellington was also a famous big band director. Buddy Rich is another big band guy.
It's all mixed up these days, but just know that big band requires note reading and unison parts with drums and horns n' stuff. Some Jazz combos read lead sheets, make up arrangements and improvise lots of stuff on the spot.
To go further from generalizations I just made, we received a new song that is considered a "big band arrangement" of a Stevie Wonder song. "Sir Duke" is a new song I will need to learn.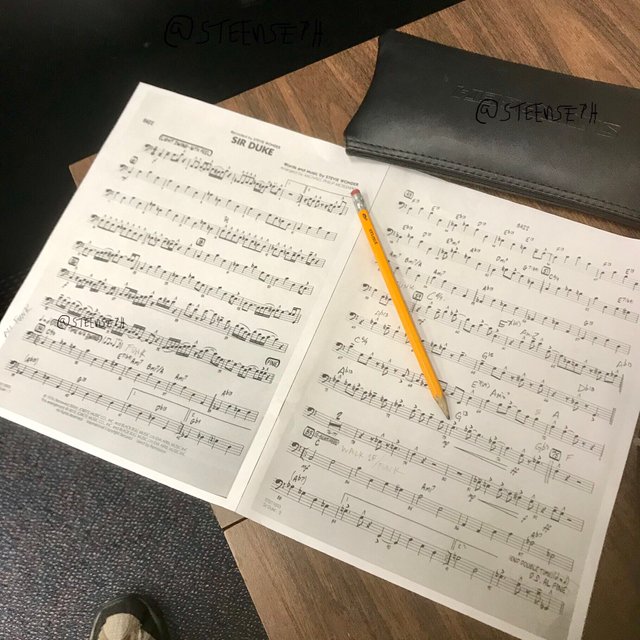 The next image shows all the songs we will perform at the concert:
Look to the bottom left of the image above to see a trombone. It's resting on it's stand, next to a cart our drummer uses to lug around instrument. Funny contrast to me. Trombone guy just needs to carry a case and drum guy needs a cart and tie down system.

Big Band Broadcasts On Periscope:
These are the broadcasts I posted for this rehearsal.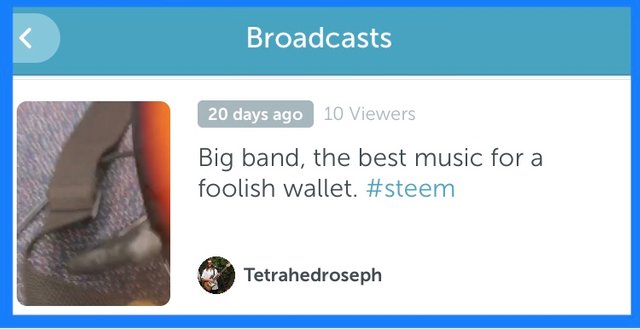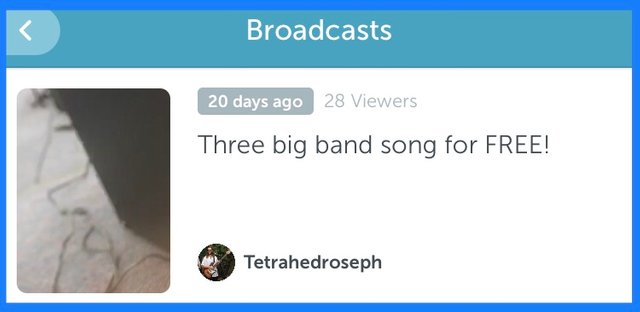 Tomorrow's performance will be our first concert for this semester. I hope we sound better than this tomorrow.
NEXT:
"Big Band Part 7, Concert One: We all steal music while I get a $100 parking ticket loading for a big band concert I'll perform in."
Previous posts in this series:
🐙 THANK YOU for reading, leaving a comment, and upvoting my posts! 🐟
This post is my entry into a fun contest created by
@socalsteemit
!

#SoCalSteemit is building and supporting the Steemit community of Southern California. If you are from SoCal and are into creating quality content here on Steemit, we'd love for you to follow us @SoCalSteemit and join our group on Discord
This post has been created with Busy.org. It may also appear on Wordpress, but rest assured, my links come back to us here at Steem.