DSound (@dsound) Steem witness proposal
Hi Steemian friends! :)
Probably you already heard about DSound somewhere here in Steem... but if not you'll get to know about it just now!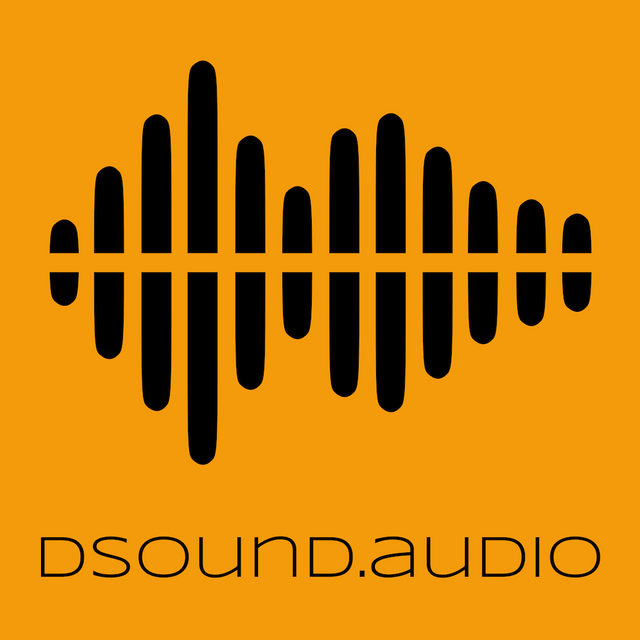 What is DSound?
DSound is a decentralized web application, developed in Javascript and React, that allows anyone to upload, listen and discover music and other sounds stored on top of the IPFS Network. It uses STEEM blockchain as a persistent database, so by posting their sounds the authors can earn rewards in cryptocurrency, when other users like their content, which can be exchanged easily to US Dollars, Euros or any other currency, with a look and feel very similar to Soundcloud.
DSound is this! <3
DSound Discord Server (the tribe is connected)
If you're learning about DSound now or you didn't connect yet, please join our Discord server at:
There you'll find a few channels to have everybody from our community getting together and making DSound even better.
We invested a significant effort in organizing this community server and now we have rules, a set of channels where people have great chats, or support help and suggestion of features... Thanks to all participants!
Thanks also to our moderators who have done a great job in keeping this a great place to hang out! Also check their work on DSound since they are content creators as well:
@maelstrohmblack
@juliakponsford
@jamesub
@archaimusic
@jamesub
@jeffandhisguitar
@darrenclaxton
DSound Witness Proposal
Why the @dsound witness name (by @prc)
I have been a witness in the Steem ecosystem for around one year now. I used my personal username for my witness which is @prc. I didn't do much marketing or political connections, because I am not a political guy at all. I hate going around everyone to ask for votes and all that "marketing" stuff... I am a DApp and Blockchain developer and I have no marketing skills at all! :)
Even with those issues, and mainly due to my dedication to build DSound and it's community of musicians and sound content creators, I was even able to make it up to #40 in the Witnesses ranking, which was quite a surprise... But with HF20, my nodes needed a big upgrade, and I also got trapped into that avalanche of missed blocks due to some update issues. I had to disable my nodes as I was waiting for the upgrade parts from the supplier, since I run physical nodes at my datacenter here in Lisbon. Due to that I lost many of the biggest voters for my witness.
After speaking with my team, several witness friends, and even my wife, they all thought that it could be a great opportunity to switch the name of my witness to @dsound, so that more people know what it is about and that might help me get better results in the voting ranking. That way DSound team can also help in the marketing of the witness, which is a win-win for the witness project!
So here I am doing exactly that: Today my @prc witness will be disabled and right after this post my @dsound witness will be enabled! ;)
I want my journey on the Blockchain to be worth it and use this opportunity to leave my mark on this wonderful community by bringing more innovative and fun projects for everybody to enjoy, while helping Steem to grow and be more valuable for all of us.
What DSound brings as a Witness?
DSound is one of the great DApps in the Steem ecosystem and 2019 will be the year of the launch of DSound beta! DSound has evolved so much over this year. We were able to design an IPFS architecture that enabled DSound tracks to have instant playback, which was our last great achievement as a team! The beta program will incorporate 5 major releases until the v1.0 will be launched later next year and will push many marketing iniciatives to bring more and more musicians and sound content creators to the platform.
Our team has decades of experience, including software developers, fullstack Javascript and C/C++ blockchain, and most important we have more than 20 years of server management and our own datacenter in Portugal. Besides the technical part, we count with Marketing and Social Media expertise and Sound and Music Curation personnel. With these characteristics added by the true enthusiasm we feel for DSound project and this community, we think that it makes all the sense for our team to become even more involved in the community!
Being a witness is not only technical. It mostly is a community leadership and support activity for which our team is highly motivated as we already are leading a big community like the DSound creators and users. We believe we can bring more and more people to the ecosystem, by spreading the word about DSound and by developing other niche communities over Steem, like music lovers and many more. We want to make it huge and bring all of us together around it! This is the responsibility we are assuming before you all as a team...
Technical Infrastructure
We've put together a set of dedicated server boxes for this project that I know will prove well and deliver stable performance to the Steem blockchain. All boxes are behind firewalls, IDS and power redundancy systems. The server characteristics are subject to upgrade or revision as needed.
| Witness node | Dedicated Server |
| --- | --- |
| CPU | AMD Ryzen 3 2200G 4x core 3.5GHz |
| RAM | 64GB RAM DDR4 |
| Disks | 256GB SSD x 2 |
| Connection | Gigabit over optical fiber backbone |
| Power | Redundant + UPS |
| Location | EU - Portugal |
---
| Backup node | Dedicated Server |
| --- | --- |
| CPU | AMD Ryzen 3 2200G 4x core 3.5GHz |
| RAM | 64GB RAM DDR4 |
| Disks | 256GB SSD + 320GB HD |
| Connection | Gigabit over optical fiber backbone |
| Power | Redundant + UPS |
| Location | EU - Portugal |
---
| Seed node | Dedicated Server |
| --- | --- |
| host:port | seed.steem.dsound.audio:2001 |
| CPU | AMD Ryzen 3 2200G 4x core 3.5GHz |
| RAM | 64GB RAM DDR4 |
| Disks | 256GB SSD + 320GB HD |
| Connection | Gigabit over optical fiber backbone |
| Power | Redundant + UPS |
| Location | EU - Portugal |
---
Why we need your approval vote?
The Steem ecosystem is very competitive and it is very difficult to reach top 100 and have some visibility on the voting page. Also people don't vote that often, so it is hard to get higher on the witnesses ranking.
To us all votes count! XS, S, M, L, or XL, if you trust our work and like DSound as a project, please approve our witness with your vote! Our involvement with the community will continue to grow, as DSound reaches it's maturity. We want to witness Steem growth and success, so count on us to help make it happen! :)
Moving votes from @prc to @dsound witness
We want to thank all our prior voters (for witness @prc) for all the time that they were supporting us indirectly! And now we need you to move your vote to @dsound witness so we can continue to offer stability to Steem network.
All our biggest supporters, in no particular order, please do so when you can:
@done, @xaero1, @jrswab, @sorin.cristescu, @dtube, @steemfuckeos, @cob, @bleujay, @arcange, @themonetaryfew, @everlove, @hebrew, @dan-atstarlite, @marketingmonk, @isaria, @rosatravels, @jaybird, @soundlegion, @pnc, @elmetro, @heimindanger, @sircork, @shanibeer, @rok-sivante, @noisy, @blockchained, @minnowsupport, @bleepcoin, @d-pend, @drakos, @adsactly, @clayop, @vachemorte, @acidyo, @patrice, @gentlesoul, @kubbyelizabeth, @pumpkin, @roadscape, @master-set, @riverhead, @haejin, @steemgigs, @riseofth, @michelios, @themarkymark, @lyndsaybowes, @ethandsmith, @timcliff, @pataty69, @kona, @steevc, @pennsif, @future24, @smjn, @bubke, @jaybird, @pjau, @swelker101, @ura-soul, @ronaldoavelino, @drumoperator, @brazilians, @igster, @actifit, @rmach, @cryptospa, @mjhomb, @juliakponsford, @playitforward, @yahialababidi, @vachemorte, @goldenage, @harrisonmir, @zhanmusi, @marfonso, @luzcypher, @casberp, @helpie, @trincowski, @indurkin, @felt.buzz, @soundwavesphoton, @musicvoter, @steemmatt, @eftnow, @alaqrab, @toddjsmith1979, @jonmagnusson, @djlethalskillz, @clubfungus, @riscadox, @zombee, @aleister, @camuel, @melissakellie, @martusamak, @tombalistreri, @steembirds
Conclusion
Thanks a lot to all fellow members of DSound tribe, all Steem members, developers and music addicts like me for your support and encouragement on this project! Without you we wouldn't be here assuming this responsibility. Big thanks to all of you!
"Music is what feelings sound like"
DSound <3 Music
---
And If you trust us and approve what we do in the Steem ecosystem, please give us your Witness vote to help us continue this journey...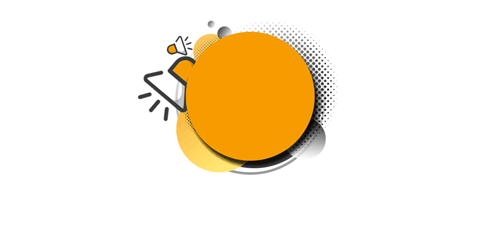 Design by @aleister

You can vote for @dsound as a Steem Witness here: Vote with SteemConnect
... but if you prefer the oldfashion way, please go to:
https://steemit.com/~witnesses
and vote for @dsound :)

You might not find us on the list yet, so please use this field to vote:

Alternatively you can set @dsound as your proxy, so that you follow the witnesses we vote as well. This might be interesting for all of you that don't know that well for which witnesses to vote... To do so use this field:

Note: You will need your active private key or your master password for these operations.
Thank you.