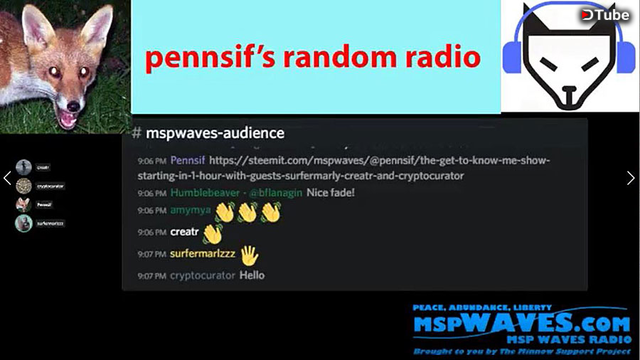 ---
This week I had a special one-off show - The Get To Know Me Show with guests @surfermarly, @cryptocurator and @creatr.
This show idea grew out of The Get To Know Me challenge from @anomadsoul.
@surfermarly produced her challenge post and then in turn nominated myself, @creatr and @cryptocurator.
We decided to make a show out of it.
---
The Challenge Posts


This is Eric @anomadsoul's original challenge post :
Here is @surfermarly's post that kicked it all off :
And @cryptocurator's...
And @creatr's...
And this is mine...
---
---
My DSound Picks of the Week

Mingled in with the discussion I played a number of my top picks from DSound this week including...
---
This recording is also available on YouTube