It was a great radio show with the host @pennsif and invited guests (musician @nickyhavey, @prc of @dsound, @jonyoudyer, @fracasgrimm and @qwoyn of Canna-Currate, @dreemsteem, @horpey and @futuremind of @dfacademy, @starkerz of Oracle-d, @jpphotography of TravelFeed ) where everyone talked about their plan for Steem in 2019.
To curtail the radio show;
After @futuremind presented DFacademy, Matt @starkerz pitched updates on @agfacademy; how agfacademy helps footballers from less privileged countries, brings value to the Steem blockchain, how they introduced Steem to Andre Gray, their next update for Andre Gray, how Steemians are trying to stop abuse voting bots and make Steem valuable content ranks higher, he also talked about the new Steem Ninja; a service you can use to create an instant Steem account with $2 from your card and more. And then @jpphotography talked about his project TravelFeed and SMT.
It was a lovely and amazing night with reputable Steemians.
Presentation
Agenda
Greetings
Introduction
So how did it get started?
The situation of the footballers in Nigeria
What will being a part of the team will mean for them?
DFACADEMY Account Operations Described
Current Plans
Greetings
Greetings everyone. I hope everyone is well today.
I'm @futuremind, here with @horpey to propose the initiative DFacademy.
Introduction
DFacademy stands for (Decentralized FootBall Academy). @dfacademy is an initiative inspired by Andre Gray Football academy (@agfacademy), and supported by @oracle-d.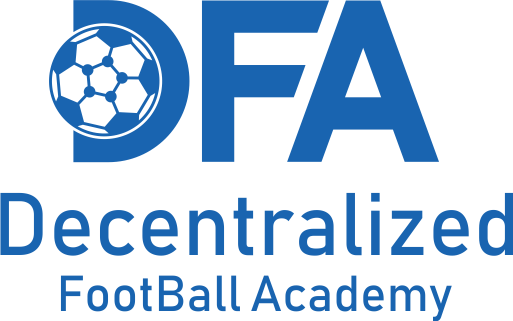 So how did it get started?
It started when Oracle-d presented Andre Gray Football Academy on Steem. Andre Gray's Football Academy is backed by Andre Gray who plays for Watford with the aim to help, improve and encourage footballers from less privileged countries.
Having been Steemian's for more than a year, we find it liberating and fulfilling to work in ways which are altruistic and helpful to others, especially those who are suffering from poverty. This motivated us to introduce Andre Gray Football Academy to those who aim to make football their carrier.
We called the footballers to attention and told them about #Steem, #Oracle-d, and Andre Gray Football academy.
While most are motivated and excited about DFacademy, some are a little worried about whether or not this initiative will be a success. This is a wonderful opportunity for us to help these young men, while adding value to the blockchain, and strengthening the economics of community support.
This is our introduction post: https://steemit.com/agfacademy/@dfacademy/introducing-steem-oracle-d-and-agfacademy-to-young-footballers-that-need-supports-earn-for-playing-football-with-agfacademy.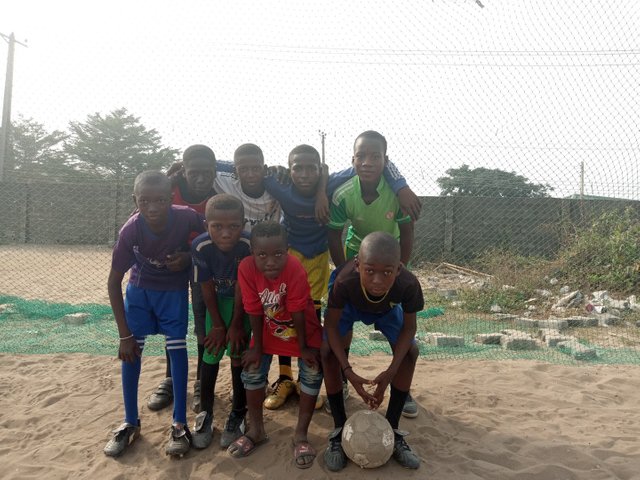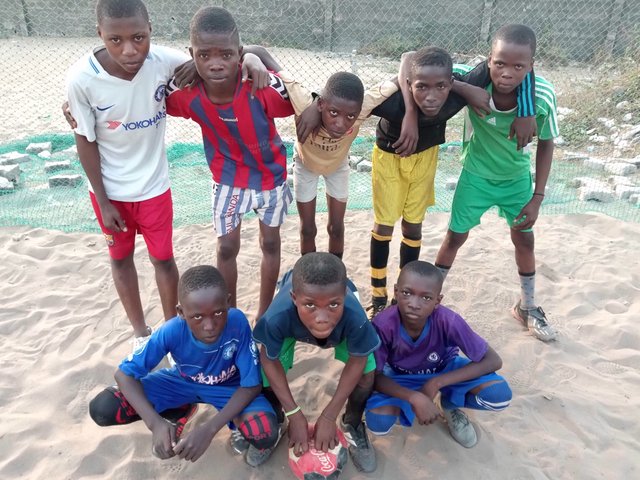 Some of the footballers were not included in the above pictures
The Situation of the footballers in Nigeria
Most of the footballers, especially the young ones are without access to finances, struggle to get jerseys, boots, as well as participating in a team because all involve payments. A fee is also required to get a new football and take part in tournaments. Nevertheless, all of these fees will be waived for @dfacademy with the support from Oracle-d and Andre Gray.
The goal to becoming a footballer may be very difficult, however with the support from the community, the risk and difficulty might be greatly reduced.
What will being a part of the team will mean for them?
This will help the footballers in being able to focus primarily on learning the game, and living their life, without the burden of having to worry about financing. Receiving free gear by way of community support will serve as a motivation and an inspiration for them.
DFACADEMY Account Operations Described
We've seen many people posting drills by Andre Gray themselves and receiving support. Some gathered people and rehearse the drills, but we tailored @dfacademy to be exceptional, because we want to help less fortunate people who aim for football to be their career, but are unable to achieve this without the help and support from others.
We created a dedicated account for the team which we are already using to publish drills with up to 14 players in the team currently.
Team members could create individual accounts to post drills with, but we believe this would be very inefficient for support, and would take time away from practice. The funds raised through @dfacademy will be used to buy full kits, new footballs, fund management, as well as nutrition accommodations for the team.
Current Plans
We are getting a new football next week from the accumulated reward by @oracle-d and Andre Gray support, as the one we presently use is old and no longer serviceable.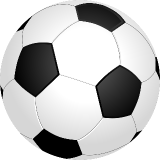 We have a Jersey we are planning to make for the team. Here is the jersey preview.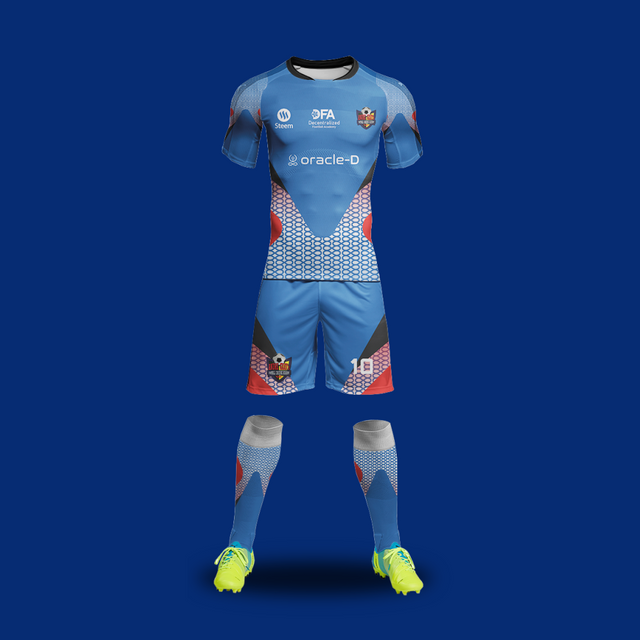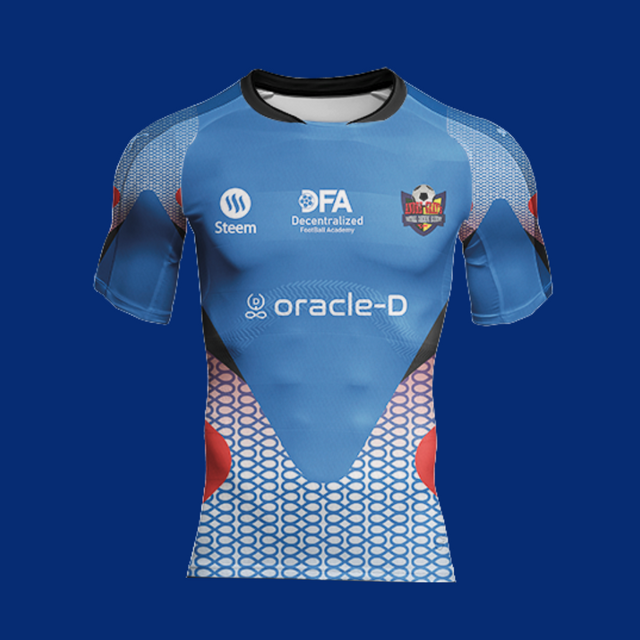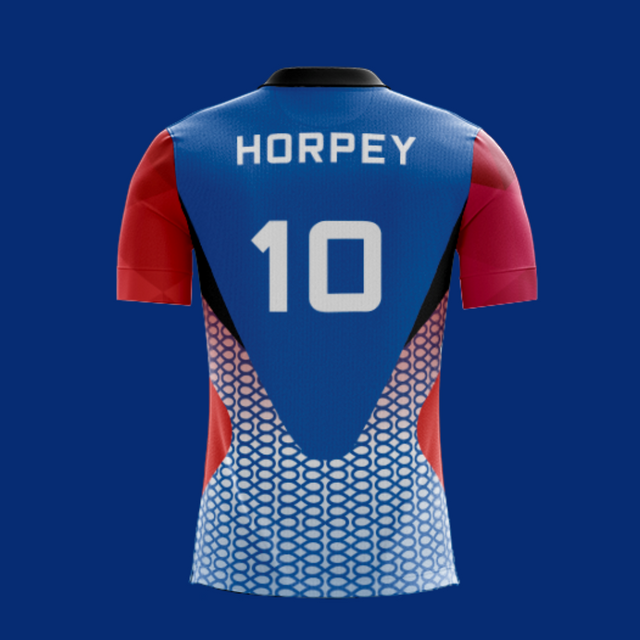 Our hope, is that the jersey will bring clients for Oracle-D, promote Steem, bring more visibility and support to Andre Gray's Football Academy, as well as instill a sense of camaraderie among the players.
The team was ecstatic when Andre Gray recently commented on our introduction post, it was an amazing feeling for them, and the team is still buzzing about it!

Watch DFA videos on Youtube
https://www.youtube.com/channel/UCPwS1KCnw7rSllOFCcoRPpg
DFA is a charitable Football Academy powered by Oracle-D and Andre Gray
Big thanks to Oracle-D and Andre Gray
This concludes our presentation. Thank you.