THOUGHT OF THE PROPERTY LIKE LAND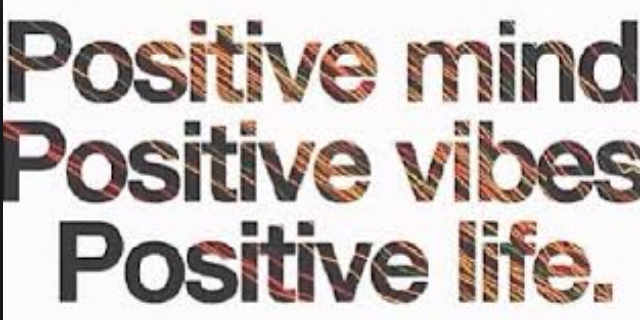 Some say that actually the greatest battleground is in our MIND, because MIND is very powerful & can INFLUENCE one's life.
There is a saying:
• "Sowing in MIND will reap ACTION"
• "Sowing ACTION will reap HABITS"
• "Sowing HABITS will reap CHARACTER"
Our MIND is like a land, the land never cares what kind of seed we want to plant. If we sow the corn seeds, the soil will respond, then grow the corn.
Whatever we instill in MIND, whether it be good or bad things, our MIND will soon Receive, Respond & Cultivate it.
Consciously or not, we often say bad things about ourselves, for example:
• my life is full of problems
• I will not succeed
• my pain will not heal
• my family is falling apart
• I'm stupid and poor
• my future is bleak, and so on.
The negative things we say will be responded by our MIND in the form of attitudes & actions, which in turn will produce something the same as what we instill in our MIND.
Therefore, PLANT POSITIVE in our minds, then we will be extraordinary. And keep your mind GOOD & TRUE.
Let's GET to always think:
• I am very lucky.
• My life is full of blessings.
• I am very happy.
• My family is very happy.
• I MUST be able to solve this problem!
• My future SHOULD be bright!
• Today I HAVE TO ENOUGH!
• I am very grateful for what I have right now.
• I will fight & keep fighting!
• I HAVE to succeed!
• I HAVE TO SUCCESS!
• I am very healthy.
"Be Positive Thinking & Positive thing will happen in your life".