Reggie Middleton responds to my post about "Analysis of the Veritaseum Scam"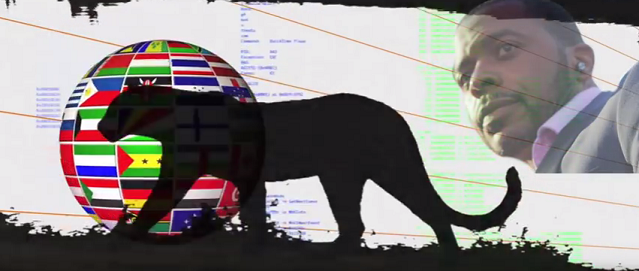 A few weeks ago, I wrote a post on Steemit about how I thought Veritaseum is a scam. I was a 10 day old Steemian at the time...had very few followers (time flies when you're Steeming!). I got a few responses from active users that were for and a few against my opinion of Veritaseum and Reggie Middleton. I also got 2 responses from accounts who had never posted before ( @GetRichFast and @CBCalkins).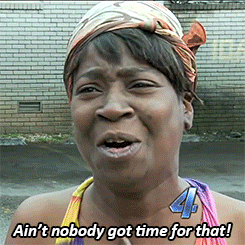 It seemed a little suspect to get pro Veritaseum responses from brand new accounts, but I moved on from that post because that was about 3 weeks ago.
If you want to read my original post, you can find it here:
Analysis of Veritaseum Scam
Who Cares?
Yesterday, I get a response from a user called
@ReggieMiddleton
who had also never posted before. The account was created about a year ago though. I am not sure if that is the real Reggie Middleton (founder of Veritaseum) or not. His comment to my post is below.
So, do you usually have a picture of a mostly naked white man at the end of your other articles on tokens and asset? If not, what prompted you to post this picture. Your bias is thick. Let's address your assertions. You start the article off with character attacks and unfounded asertions.
You state that our website is 95% fluff, yet there are literally 100s of pages of analysis and dozens of hours of video, and the legacy site has close to a thousand pages of content and relevant material. I don't see where it is lacking in content.
You say there is very little information of the stock exchange idea on the website (although I don't know what idea you are referring to). Yet, there are over a hundred blog posts on it over three different properties. In addition, the value trading app was up and running in the wild for nearly three years for all to use. Fake news, no?
You comment on what the website looks like. Does anyone of consequence truly care? Are we in the website business? You never mentioned anything that counts, even once. Did you comment on existing or historical revenues? How about margins? Any IP protections? Patents filed? Proprietary tech? What clients do we have? Strategic partnerships or relationships? What assets do we posses? No, instead, you'd rather discuss what the website looks like.
I feel that speaks for itself.
You don't seem to understand the value trading platform at all since you are consistently referencing stocks, but if you don't understand the plaform, how can you pass judgement on it?
You mention that I was on CNBC twice. Fact is was more like a dozen times, which is irrelevant. What is relevant is that I've proven my mettle with most appearances. I've won the CNBC Stock Draft Investment Challenge every time they had it - by a large and increasingly large margin.
I have also called over 86 moves publicly, including some of the biggst in modern history.
Your technical valuation is meaningless. Our volume of 2.5M daily on a (what you refer to as) rinky dink exchange exceeds the volume of other tokens on larger more liquid exhanges. That's bullish. In addition, it doesn't matter what the trade volume is when the fundamentals reign supreme. We make money and land large clients. You compare website design, but not value generating capability, yet you declare your name-calling missve a forensic analysis?
Further, you state the the Gnosis report was cut and paste from the website when in actuality it was a 26 page report that introduced an advanced and utilitarian valuation model - not the rudimentary "marketcap" that you refer to.
I took the time to respond to your character assination, musculur naked black man with a tiger appendixed "forensic analysis" because I want those who may be unfortunate enough to fall for your attacks as analysis to learn to ask real questions, and not rely on people's opinions of website aesthetics when juding a business or ongoing concern.
BTW, Veritaseum is currently the number 2 asset in the industry in market cap, the best performing token in the history of the industry, and probably trails only Ripple in revenue generation and only launced last month.
Veritaseum singed an MOU to enter into a joint venture and revenue sharing for what will be the best capitalized digital asset exchange in the world, slated to go live in September. This was introduced, with blessings to the Jamaican Central bank the Financial Services Authority (regulator). I even posted pictures of the meetings. Again, I welcome your scam challenge.
We're in negotiations to do the same with one of the top ten global exchanges.
Later this week, I will likely announce a HNW deal with a medical practice that demonstrates utility.
We're the most real token out there, website and all!
I don't know if that really is Reggie Middleton. I can't imagine why he would care enough to post on my blog that had 40 views.
If that really is Reggie Middleton, here is my response...
Spoiler alert, if you don't want to read anti-Reggie Middleton or anti-Veritaseum comments, then please stop reading.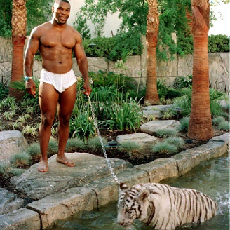 First off, why do you care what a random, nobody, brand-new blogger on Steemit posts about your scam coin? My post barely got any views...so who really cares?
The "white mostly naked man" in the picture that you are referring to is Mike Mutha Fucking Tyson. HE IS BLACK!
I still think your website is 95% fluff and it looks like a 90 year old designed it. What your website looks like does matter. You want to raise millions of dollars and want to be taken seriously, then act like presentation matters.
I see that you used GoDaddy to acquire your domain name https://whois.icann.org/en/lookup?name=veritaseum.com Here's a free tip, hire someone to design your website. If you really want to use a GoDaddy website, then at the very least download one of their Joomla or Wordpress templates and make it look half way professional.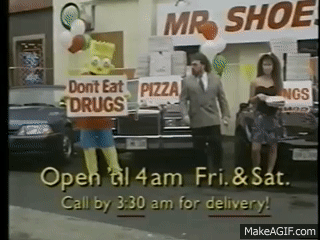 Yes, my bias is thick...if it smells like a used car salesman, looks like a used car salesman, sounds like a used car salesman, has a website like a used car salesman, posts like a used car salesman, then my biased opinion is that he is a used car salesman.
I didn't mention you were on CNBC twice, I said "a few". It doesn't matter though, my point is who gives a shit how many times you were on CNBC. They have a lot of guests on everyday. Being a guest on CNBC does not automatically qualify your ICO as legit. Neither does all of the other self proclamations you make.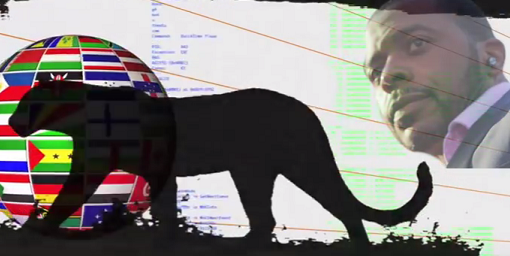 You say you won the CNBC Stock Draft Investment Challenge every year they had it. Nice play on words! The particular contest you mention is a TV show contest competing against the other 5 or 6 CNBC TV personas. Only 5 or 6!! Who cares that you beat 5 or 6 people. Btw, every link or video about Reggie winning comes from one of Reggie Middleton's youtube videos or his blog. Nobody gives a shit about a TV show contest...you aren't competing against real people. You want to know who won the real CNBC Million Dollar Portfolio Challenge against lots of people? The first non-Reggie link I found says the winner was a waitress one year and a jazz musician the next year. Link is here: https://www.forbes.com/sites/walterpavlo/2011/10/22/cnbc-suspends-million-dollar-portfolio-challenge-due-to-cheating/#3f2c49847cdf.
You say my technical valuation is meaningless. Yes, the exchange that your coin trades on is rinky dink. It would be like you selling t-shirts out of your garage and proclaiming you are worth millions because of your sales volume. How do we know your buddy isn't buying your t-shirts, then walking around the back of the house, and putting them back in the garage? How about you get your scam coin on a grown up exchange, then I'll shut up.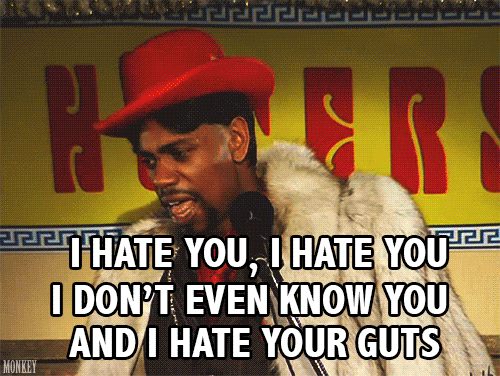 The Gnosis report you posted on your website is cut and paste, playa. I read the 26 pages. The one or two pages that aren't cut and paste are your dumb ass revenue projections. Anyone that has taken a Finance 101 class would figure out that it's made up garbage. It has no value.
You keep talking about me attacking your character. Yes, I'll admit I did attack your character. You might be a nice guy in real life...but your online persona is of a douche bag. I'm not going to try and sugar coat it, I think you're trying to trick people...but nobody has to listen to me. I don't gain anything if people listen to me or not.
Based on what I saw from your horrible horrible YouTube videos and the lack of people talking about how your coin is a scam, I feel compelled to talk about it. Your videos really are terrible, and you are providing links so investors can see your vision? Why the fuck do you have a cheetah/leopard walking across the screen and a lady singing your name as the intro to so many videos? That shit makes me have no doubt that you are a scam artist, trying to sell over priced used cars to grandmas VeritiScam coin to unsuspecting buyers.
Nobody cares about the rinky dink revenue that you are claiming you will get. ICOs are not about revenue. And if they were about revenue, your coin would go bankrupt because your rinky dink revenue can't support the valuation.
Why is every video or article proclaiming Reggie did this or that posted by Reggie Middleton? Nobody else posts about his great successes. How many years has this guy been tooting his own horn?
In all seriousness, if the real Reggie does legitimately want me to shut up, then let's start with giving me a short paragraph elevator pitch on what your product is. One paragraph....not 26 pages and don't tell me I missed getting the keys to the internet in 1994.
Conclusion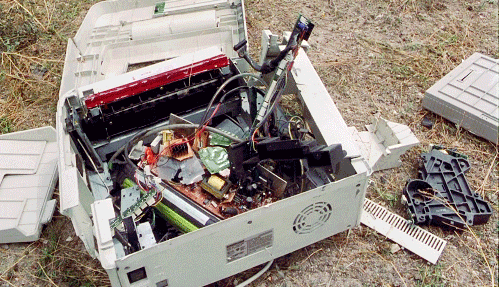 I don't know if that was the real Reggie Middleton or not. I seriously doubt it is, because why would the real Reggie Middleton waste his time responding to a Steemit post from a new user that had 40 views?
If it is the real Reggie Middleton, then he needs to get some kind of a personal adviser. Would Vitalik Buterin or Dan Larimer respond to some no-name blogger? Hell no...they are busy doing actual work.
I do want to thank whoever is behind @ReggieMiddleton for letting me vent. This was great stress relief. If you invested in the Veritascam, then I'm sorry.