Market Friday visits the Baltimore Aquarium
Today is #MarketFriday initiated by @dswigle (Denise! That is me!)
I hope you will join us as we share different markets. It has been such a pleasure to see markets from all over the world. Who doesn't love to see what they are selling? There is always a curiosity attached to foreign ingredients, different produce or any product sold. So, yes! I would love to see yours! So don't forget to take photos wherever you happen to be shopping - whether it be the grocery, art galleries, wherever money is exchanged for a service or for merchandise. Don't forget to use the hashtag #marketfriday and @dswigle.
Please leave the link to your post on here so it can easily be found by others. They will all be in one place!! Thank you! ❤
It is such a beautiful day today, let's go to the Baltimore Aquarium! It is located down on the Pier in the inner harbor of downtown Baltimore. It is so nice to go downtown there now, especially near the harbor. It has the best sights and sounds and food! I'm all ready!! How about you?? Let's go!!! Oh, yes!
Admission:
Adults: $39.95
Seniors (65+): $34.95
Children (3-11): $24.95
Children 2 and under free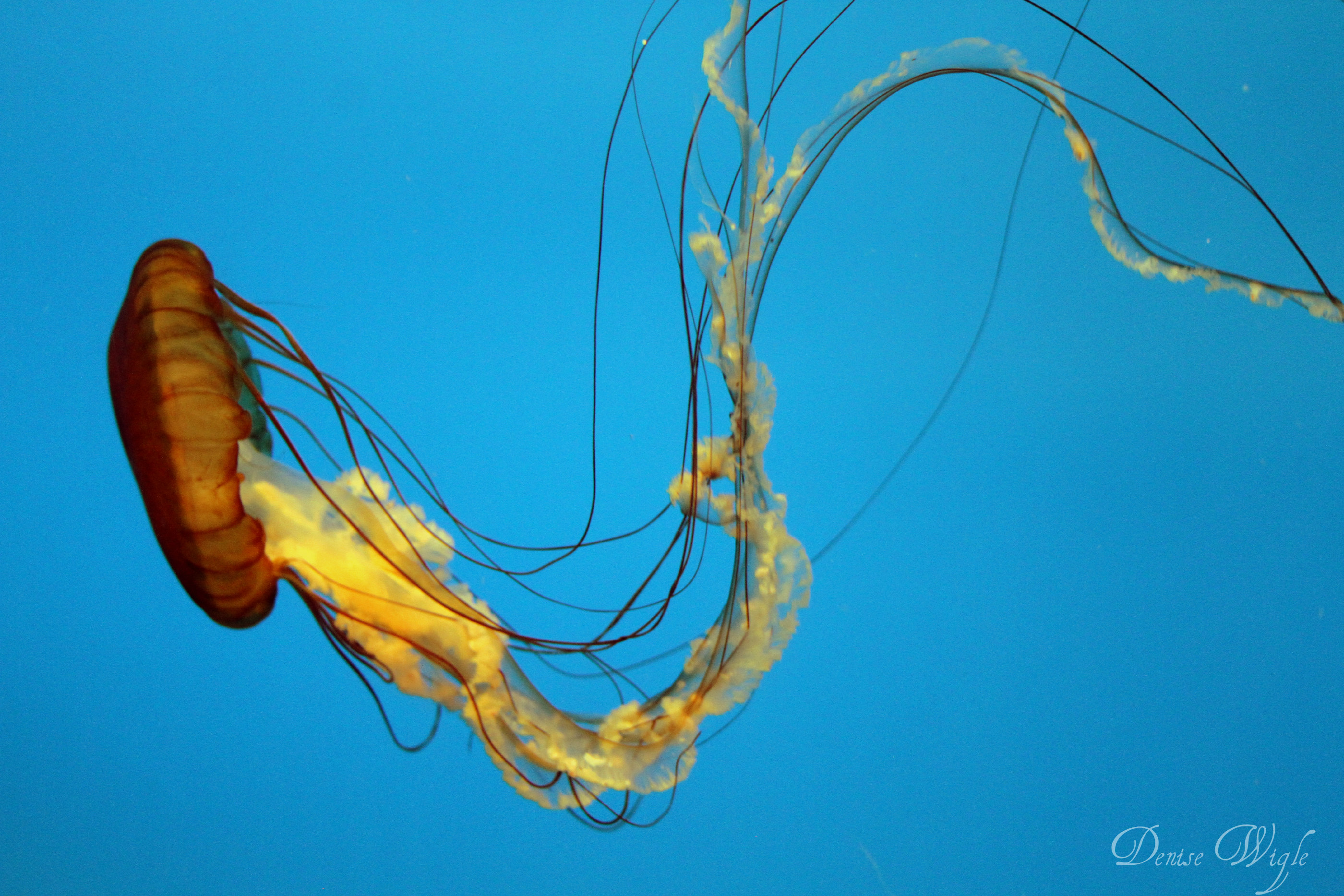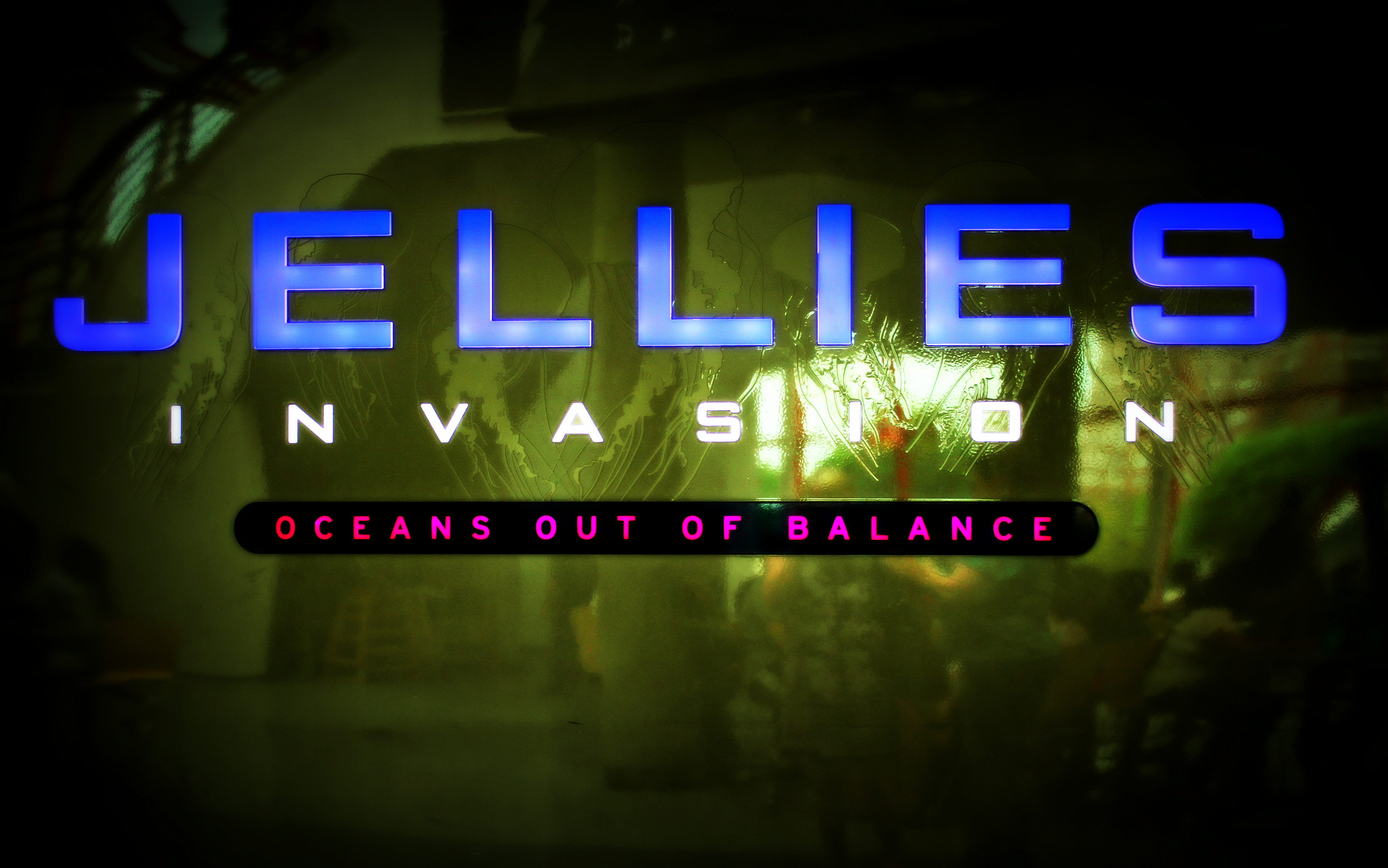 The Jellies. I love this room! It is my favorite room in the whole place! It is literally filled with tanks and you can spin a 360 and watch as each tank has a live ballet being performed at that very moment, trailing her tentacles behind her.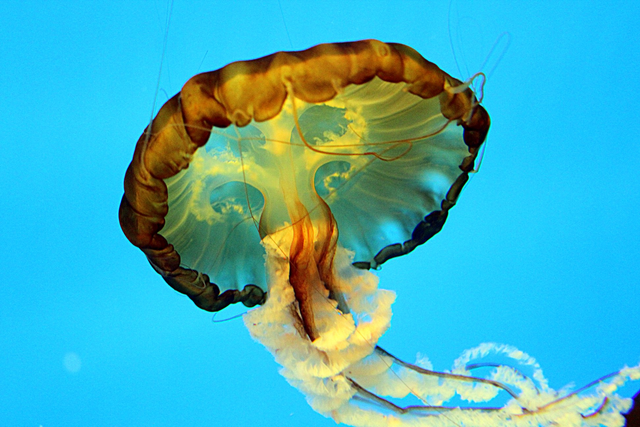 Welcome To The Jelly Room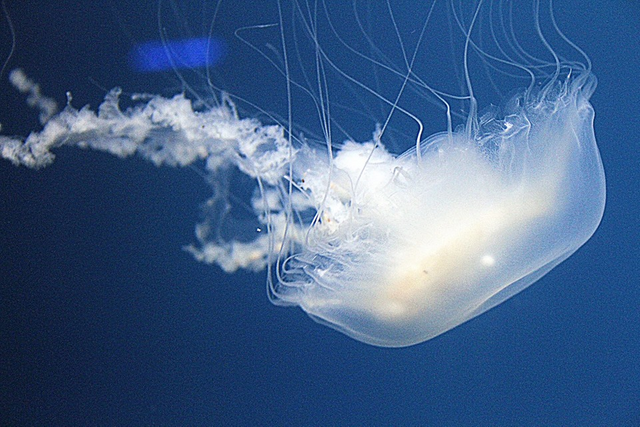 CUE THE MUSIC MAESTRO!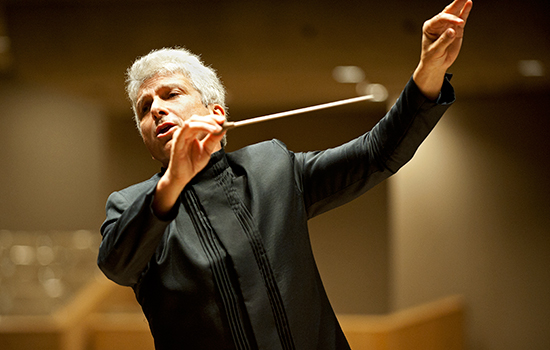 source
Do you know how jellyfish move? They squirt water out of their mouth and contract and relax muscles to push them forward. Isn't nature amazing? Seriously.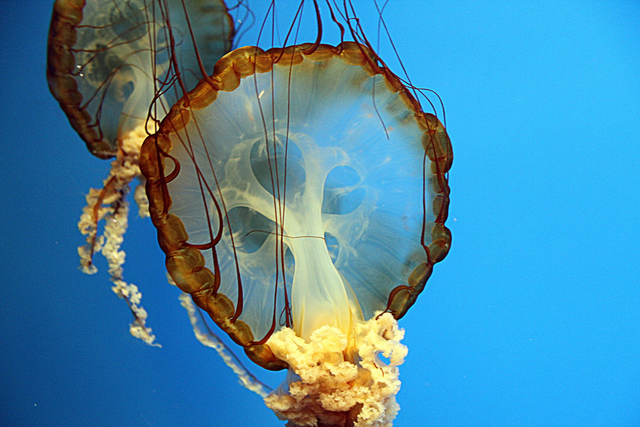 The Pacific sea nettle's body, which is referred to as a bell, is yellow in color, to reddish-brown, and the long, ruffled tentacles can be yellow to dark maroon. They are always so impressive looking in the aquarium as they swimm around, their long tentacles following them!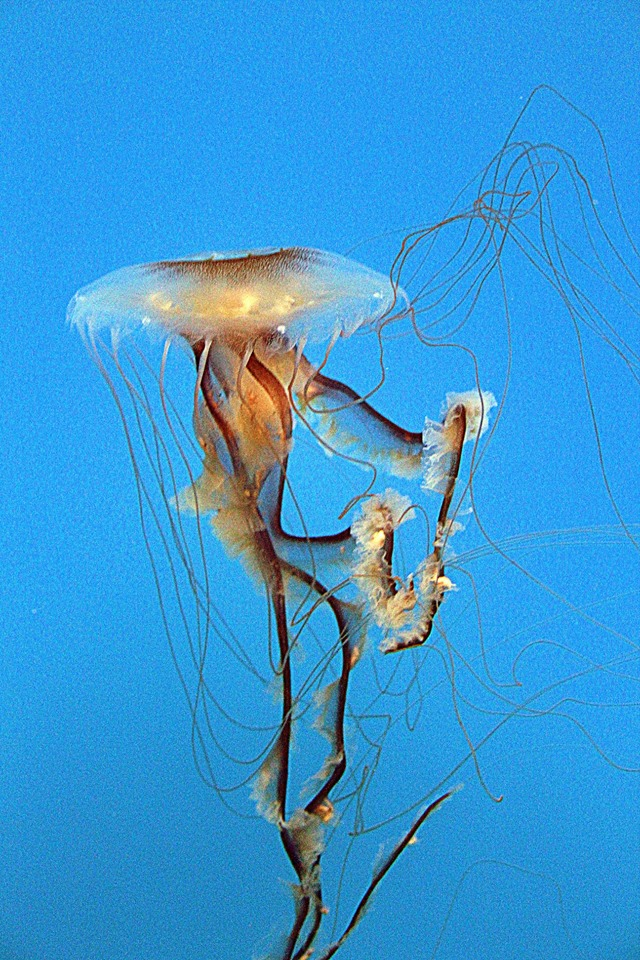 These are called Moon Jellyfish. It is easy to see why. They are most commonly found on the coasts of North America and Europe as they like that temperature of water. Their life span is about one year, from beginning to end.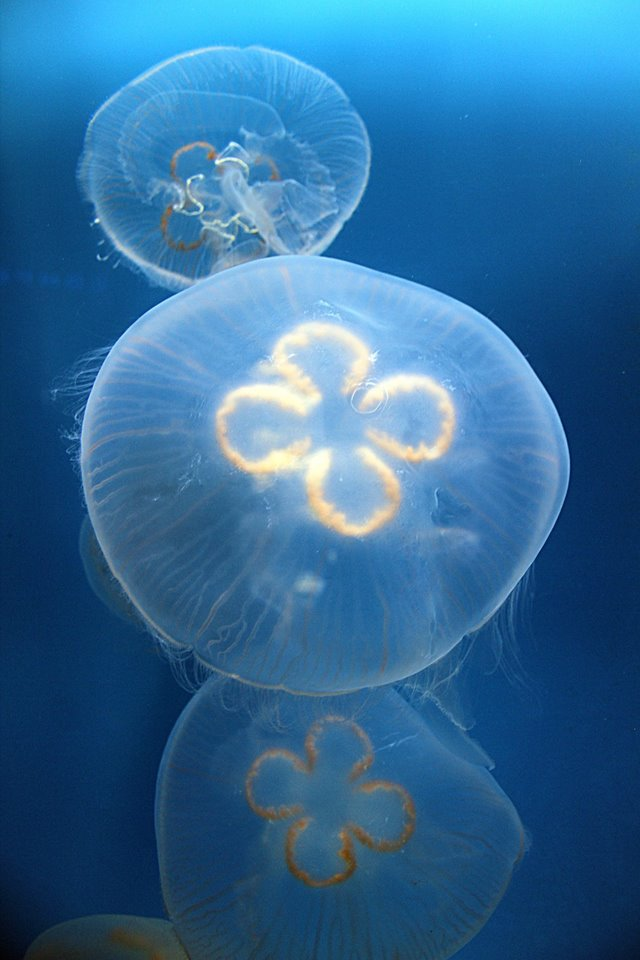 STOP!! BRAIN TEASER AHEAD!!
---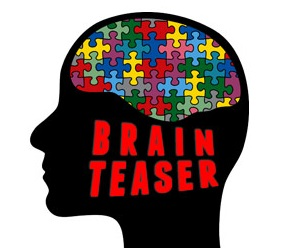 Question: I am in heaven but not in hell. I'm in the devil but not in god. I'm in the river but not in the sea. What am I?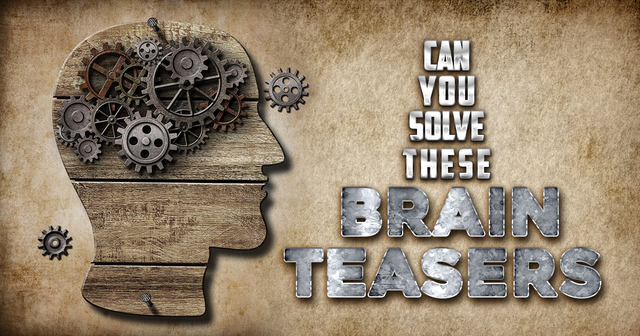 Answer! Can you guess??? I am the letter "V"!!!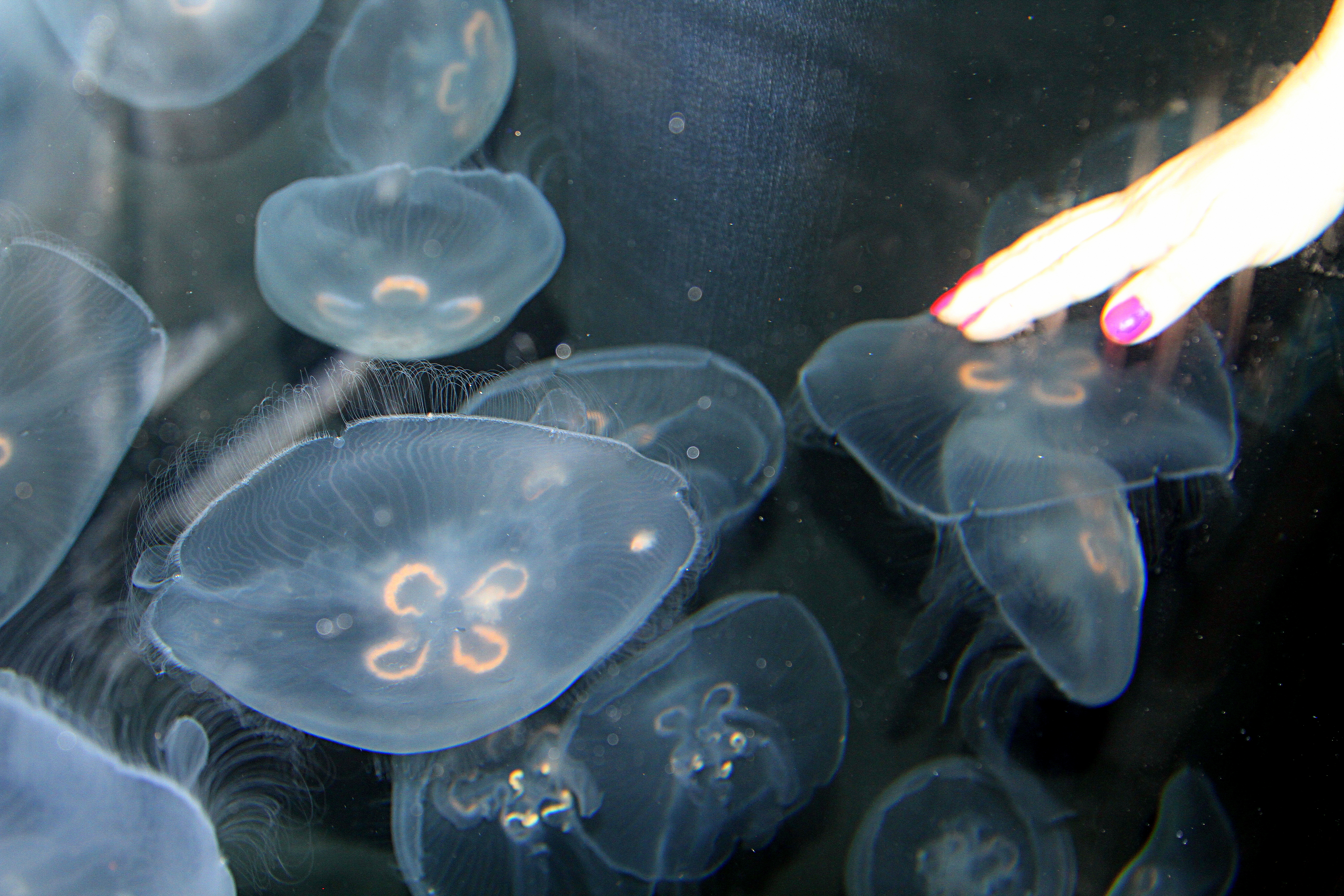 Yes! That hand you see is mine! I got to reach out and touch them! Do you know what a jellyfish feels like? If we are talking about the clear, see-thru ones, they feel like jelly. Not sticky at all, but very soft. The darker red ones with the long tentacles feel like jelly.
Cool, but, strange feeling.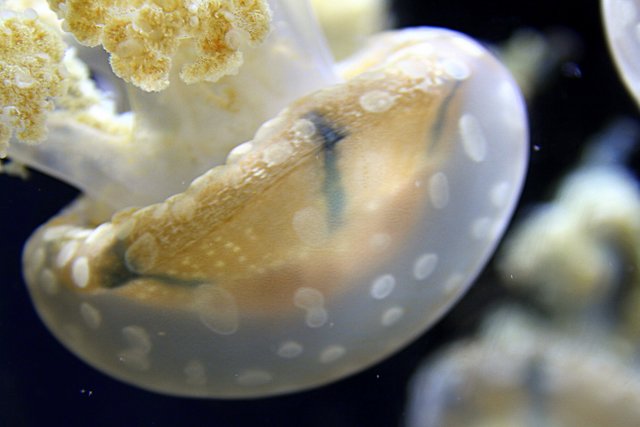 They are impossibly beautiful, with the grace of a ballerina. Who can resist their charm?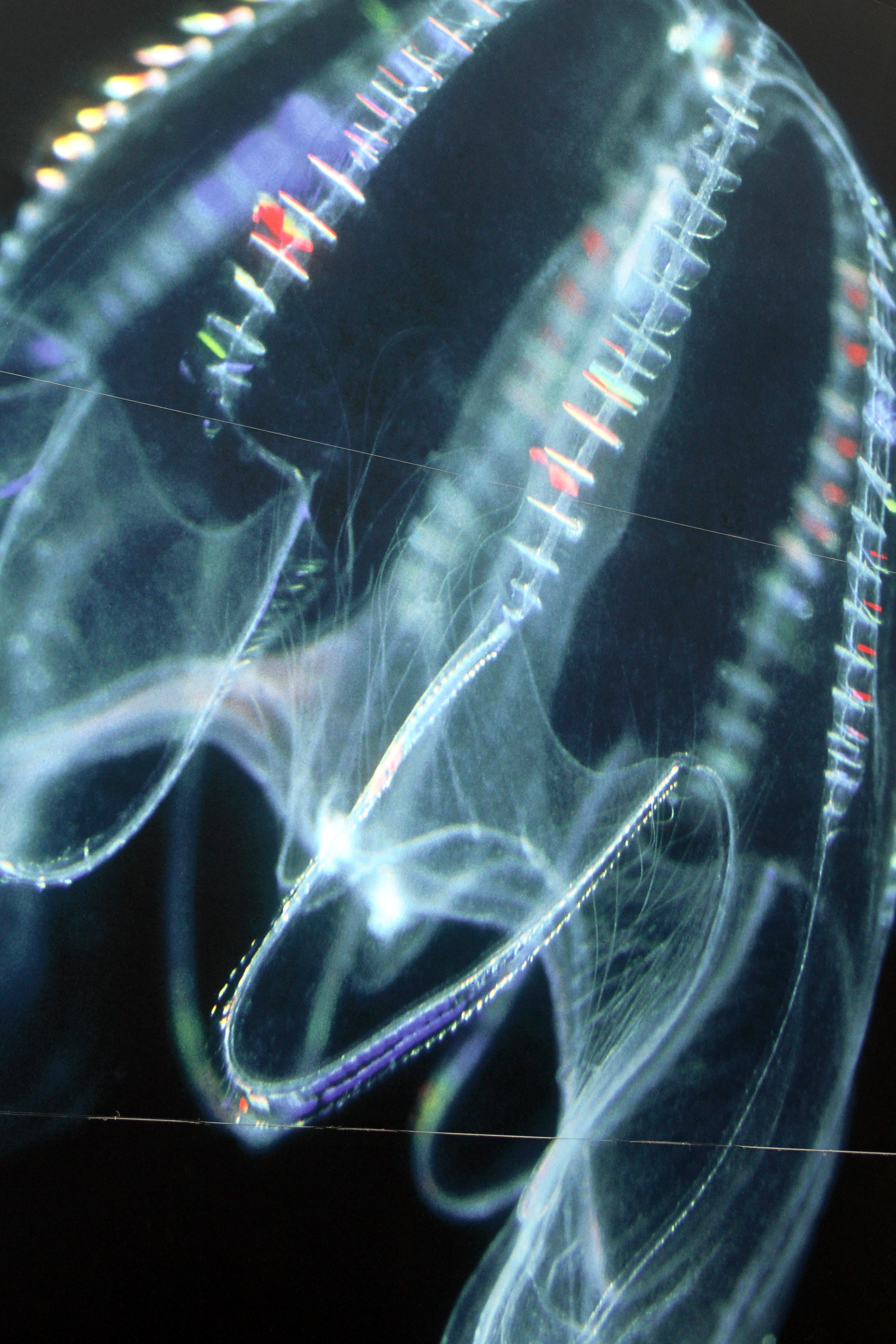 Just look at this Lobed Comb Jelly. They shimmer under the set of black lights. They are jelly-like invertebrates with bright, iridescent color bands. We actually have them in the Chesapeake Bay, here in the Northern Virginia-Washington, DC area. They are also found in most oceans.
"Comb jellies have both male and female reproductive organs and can actually fertilize themselves. Each comb jelly releases about 8,000 eggs per spawn. Unlike jellyfish, comb jellies develop without distinctive larval and polypoid stages. Comb jelly species are difficult to distinguish from each other when they are young."
source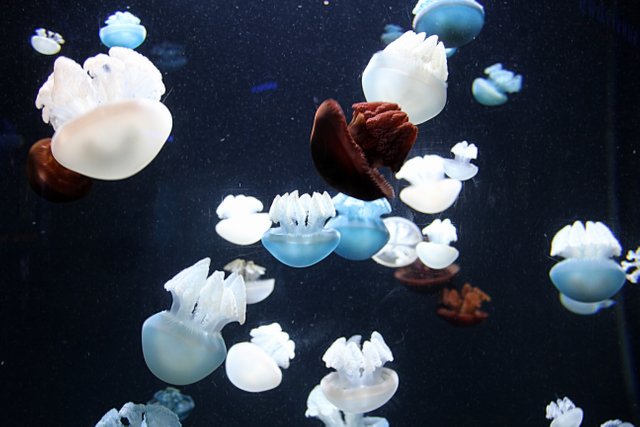 Did you know that a group of jellyfish is called a bloom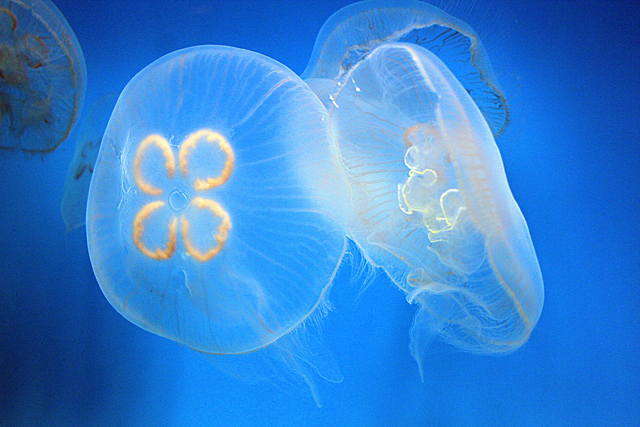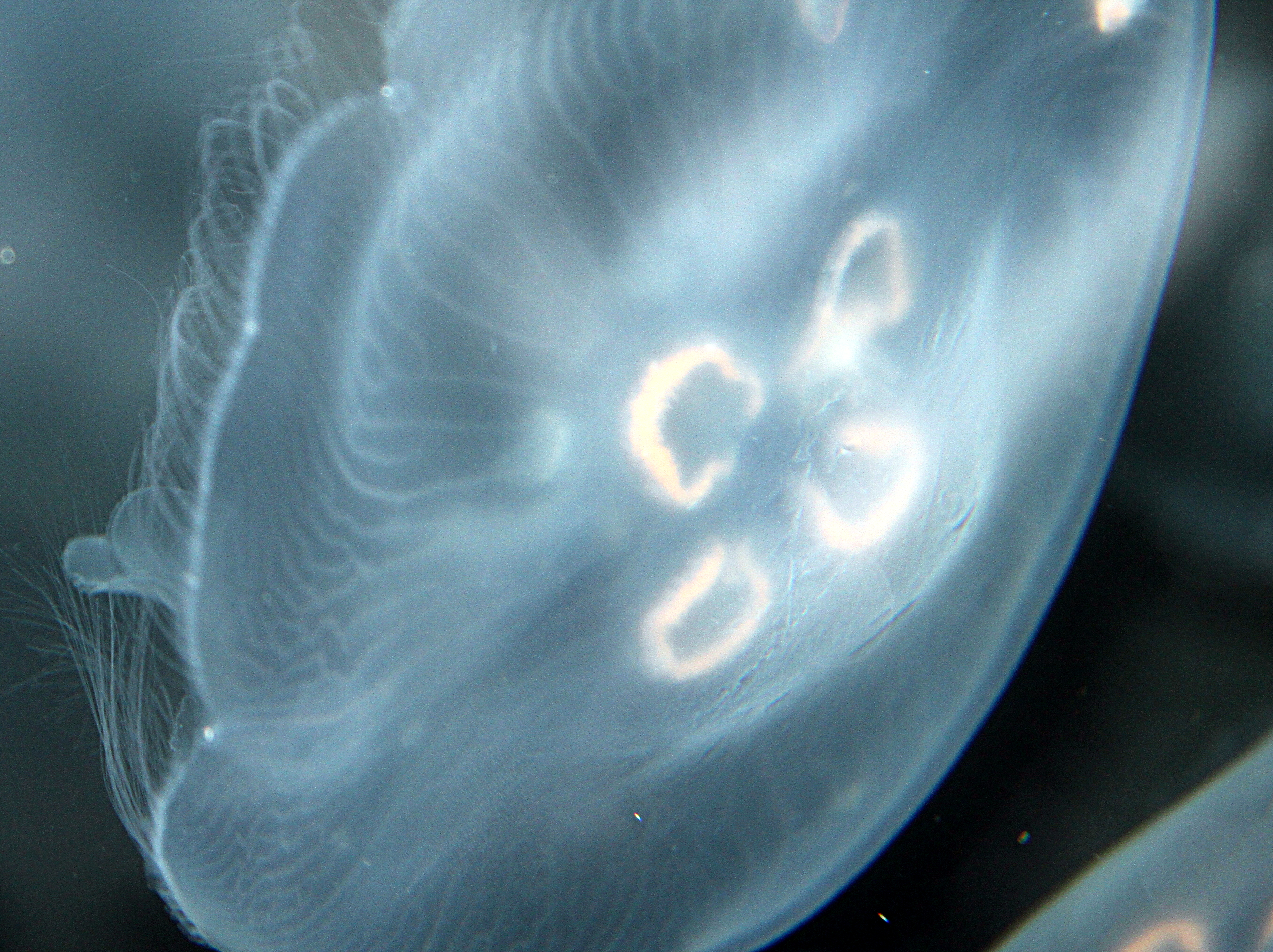 The time has come! Let's shop until we drop. You know you want to!!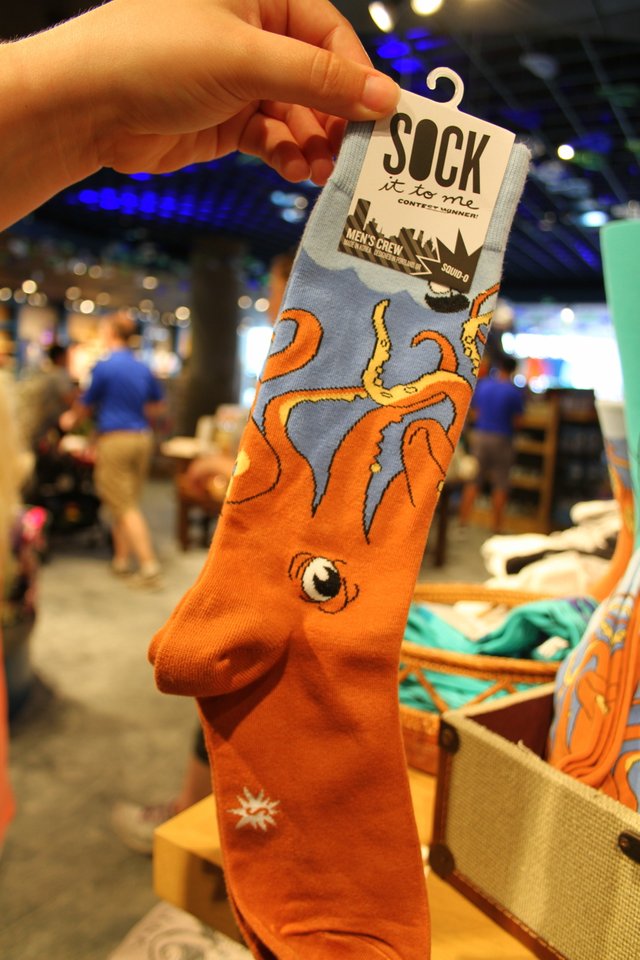 I could see myself wearing these! Who doesn't want a set of cool socks?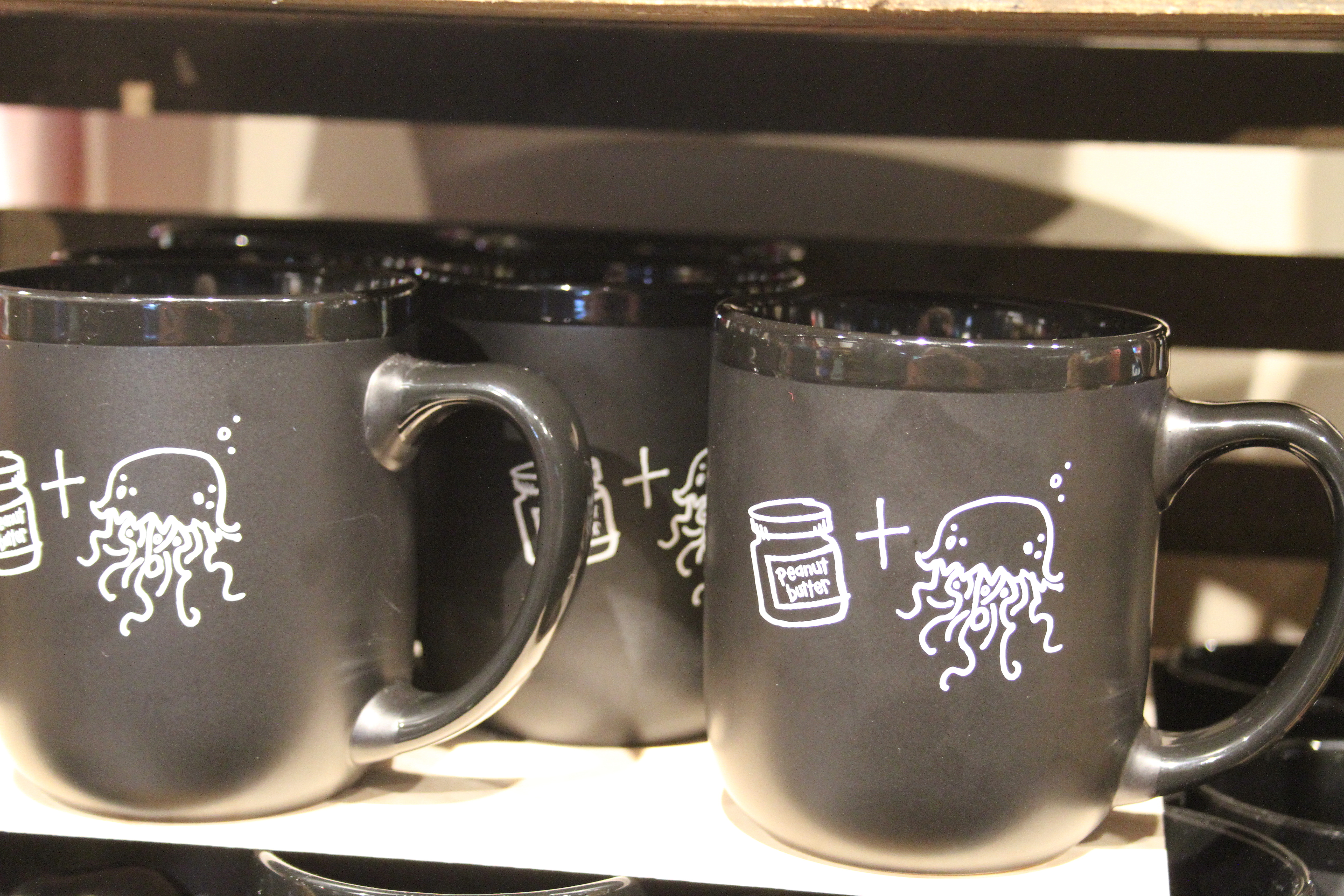 Steemin with my coffee in a peanut butter and jelly cup. To be honest, most of the souvenirs were not of high quality except for their clothing and the rest were just fun things for the kids. So, I didn't score much in the merchandise, but, I have memories of some enchanting jellies.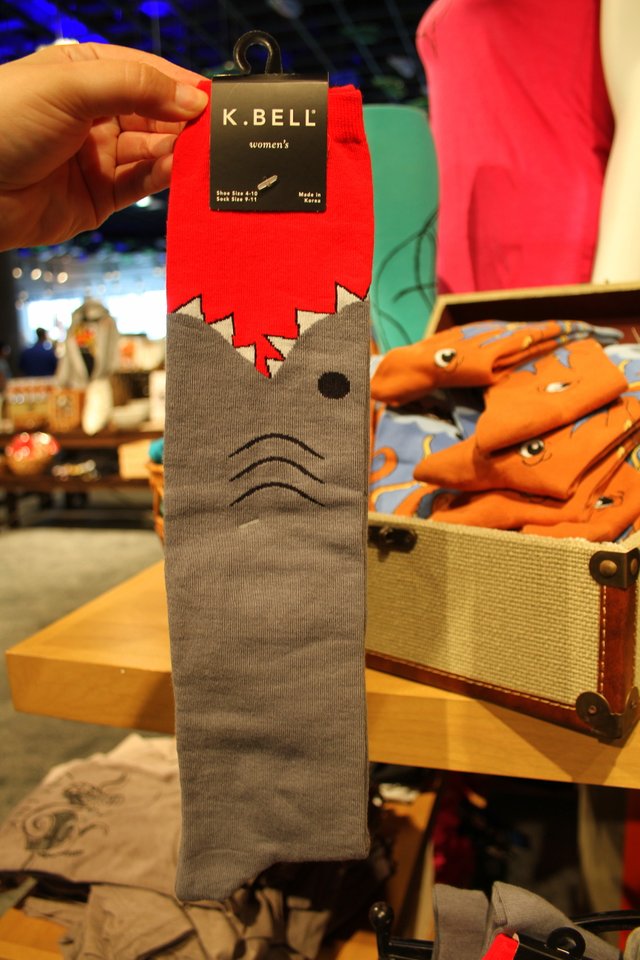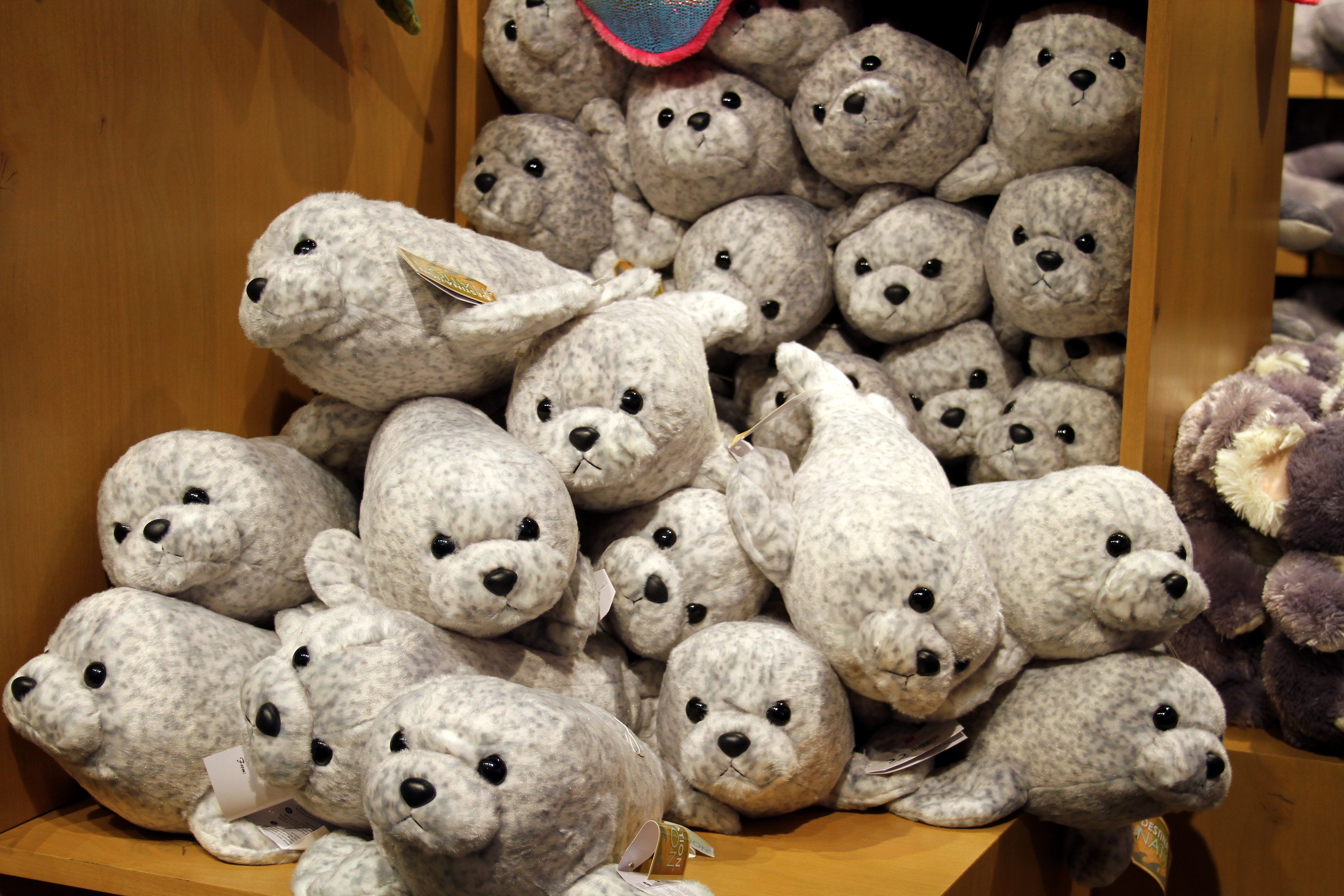 Everything you could ever want from a gift shop! Stuffed seals to little bug boxes! I can remember having a bug box and keeping a pet or two. I spent hours of fun perusing this gift shop and incidentally bought nothing. I would say that I could be considered be a cheap date.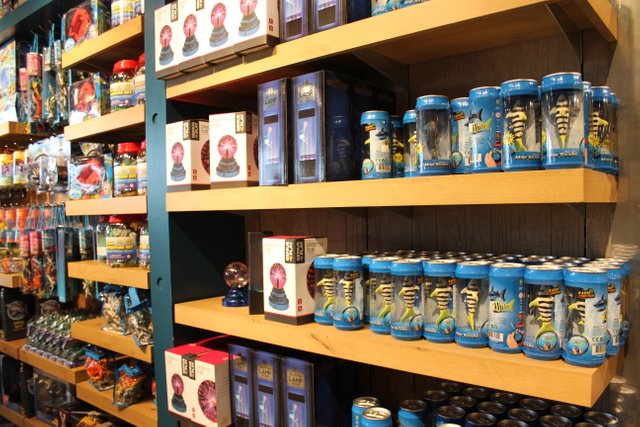 Oh, wait!!! Did you see that they have some stuffed sea turtles? Oh, what a decision!! Turtle or seal or both? Or none? Let's make a decision here!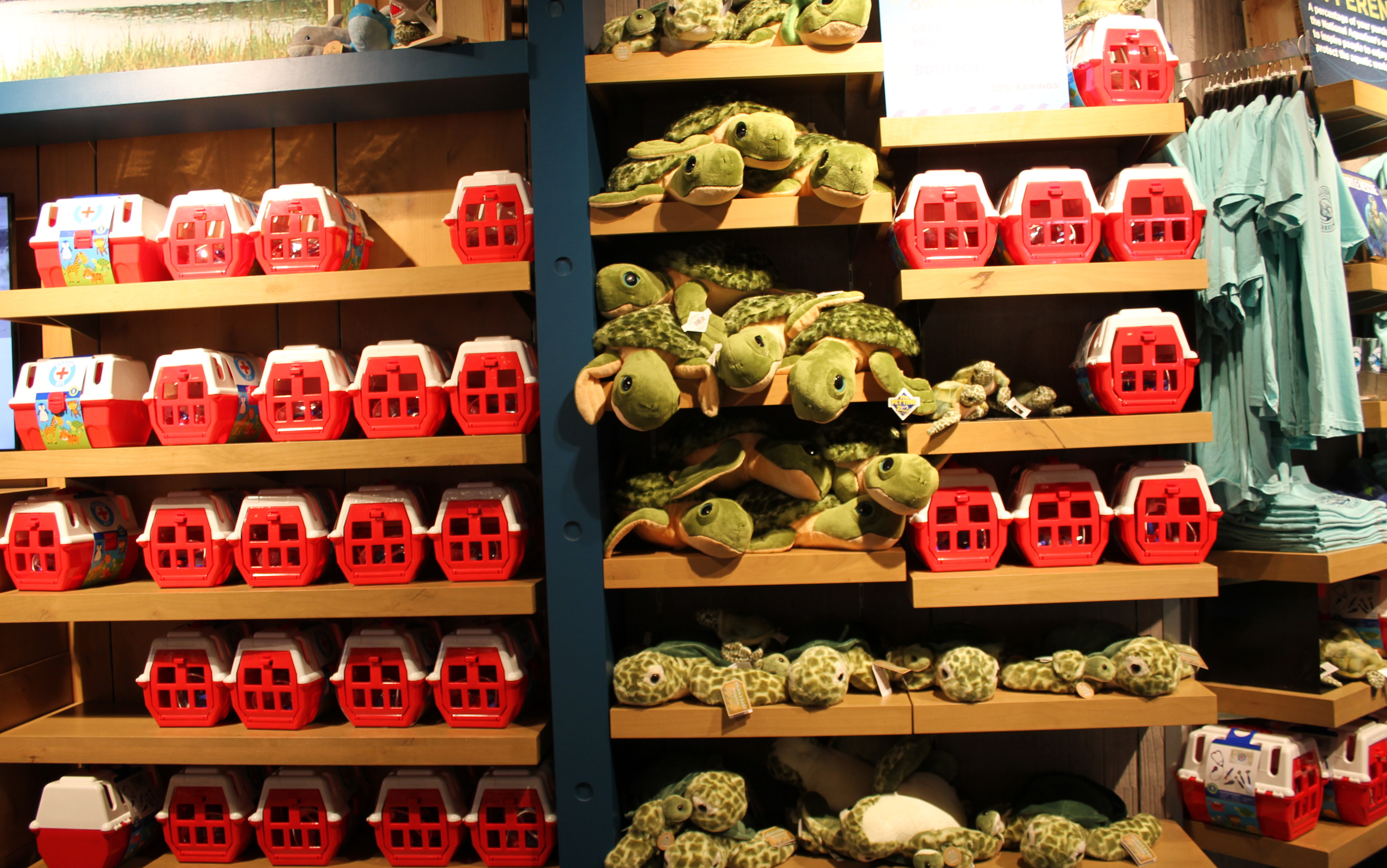 Below is the USS Torsk, a World War ll Tench-class Fleet submarine, one of the two that are left. It used to have shark teeth painted on the front and they are no longer there. It is open for tours.
Thanks for coming with me to the Baltimore Aquarium. I only took you to the jellyfish room. I need to save a little something for a later date. Right? So, I hope you enjoyed and I'll be looking out for your #MarketFriday post!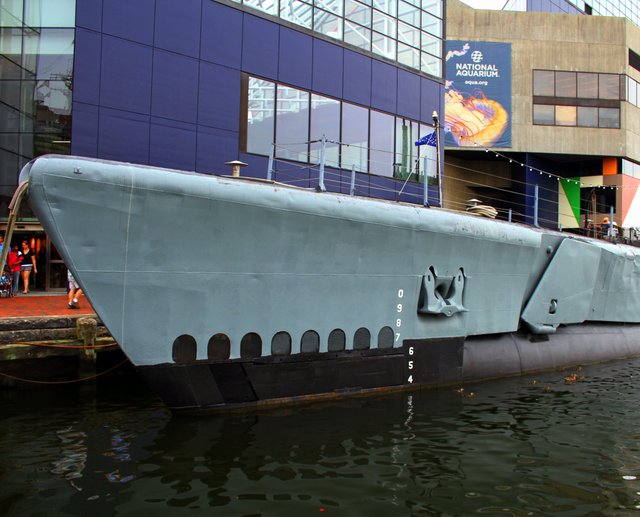 If you would like to see more on the Baltimore Aquarium, click here

A flower. There must always be a flower to color my world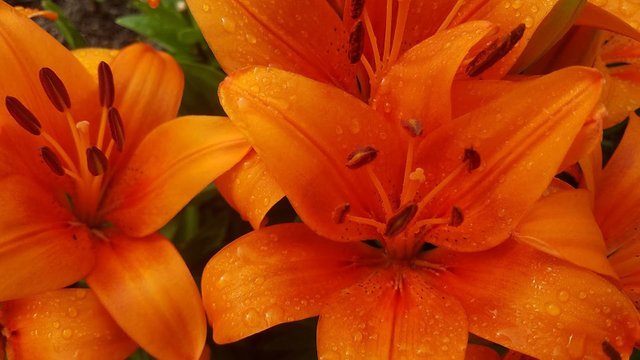 ---
#Steemusa is a growing community of quality-content people from the United States or those living here. Check us out on Discord!
#TheAlliance is an awesome way to grow and discover some quality content. Check us out! Find us on Discord!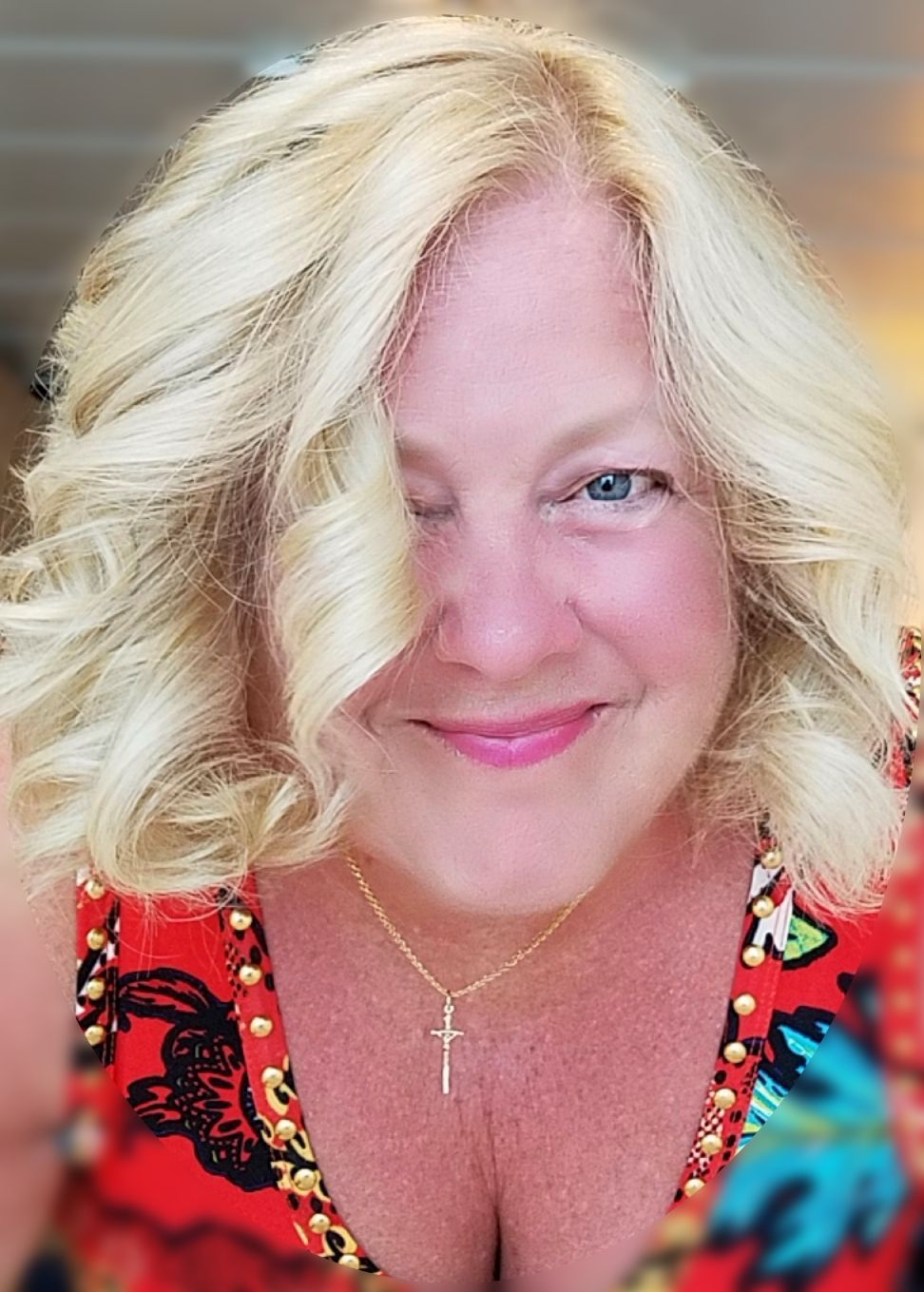 ---
Thank you for visiting my post 💖 Because of you, I come back to post again and again, I am encouraged by you, for the time you take to visit, comment or even upvote. For all of these reasons, I am eternally grateful. Don't ever forget what a wonderful world we live in, people. Let's hold hands around the globe and make this earth really spin. Some days, it is not as easy to see, how wonderful it really is. Kindness counts. Wherever you go, whatever you do.
I always post this poem down at the bottom of my posts. It is one that has become so near and dear to my heart. I only post the most famous part of it, but, wanted to post it in its entirety today.

they set my aunts house on fire
i cried the way women on tv do
folding at the middle
like a five pound note.
i called the boy who use to love me
tried to 'okay' my voice
i said hello
he said warsan, what's wrong, what's happened?
i've been praying,
and these are what my prayers look like;
dear god
i come from two countries
one is thirsty
the other is on fire
both need water.
later that night
i held an atlas in my lap
ran my fingers across the whole world
and whispered,
"where does it hurt?"
it answered,
"everywhere"
"everywhere"
"everywhere"
warsan shire



*A portion of this post was used in a previous blog of mine