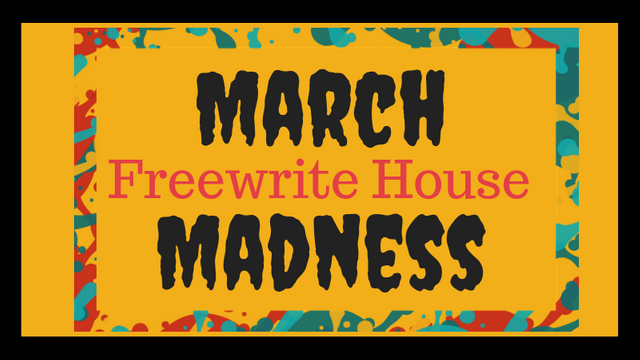 It's been fun trying my hand at writing everyday for #MarchMadness. Unfortunately though, life has taken over and I have fallen behind.
I am happy about where I got to. It gave me a new understanding of my abilities as a writer and this is invaluable. Nevertheless, it has shown me that true preparation for a marathon of this kind does require a certain level of training.
I jumped in at the last minute. I didn't have an idea or any sort of direction. Now I have a strong female character that, with time, I can explore.
For now though, I am going to stop. I'll let the other writers continue in the race and I will cheer from the sidelines. I think by watching them, reading their stories, I will learn even more.
And most importantly, I can stop feeling the pressure and get back to feeling the pleasure of writing. That is, after all, my number one reason for writing. I do it to light myself up.

Here are the other March Madness writers. They are still in the race. :)
@kaelci
@ireenchew
@mariannewest
@kaerpediem
@balticbadger
@wakeupkitty
@aislingcronin
@carolkean
@jeanlucsr

New to Steem? Still trying to find your feet? There's a great community over on Discord that are waiting to help. All you need do is click the banner below, the one for Steem Terminal. Just hover your mouse and you'll see it change.
Steem Terminal is just one of many great communities. It has been set up to help. You can read more about it here and here.