Hi everyone. You may or may not know - I've been under @maverickinvictus mentorship for the past 2 weeks. In case you don't know him ( whaaat? :) ), Maverick writes about tips and tricks to help fellow Steemians, stories and learnings from his experiences, opinions about current subjects, games, literature, the charity he works with, and other meaningful subjects. Besides being a great writer and content creator, he's an awesome person that's willing to stop whatever he's doing to help you, answer your questions and support you. He didn't even pay me to write this! Haha
I'm writing this post to show my appreciation for Steemians I interacted with, but also share some of the learnings from these 2 past weeks.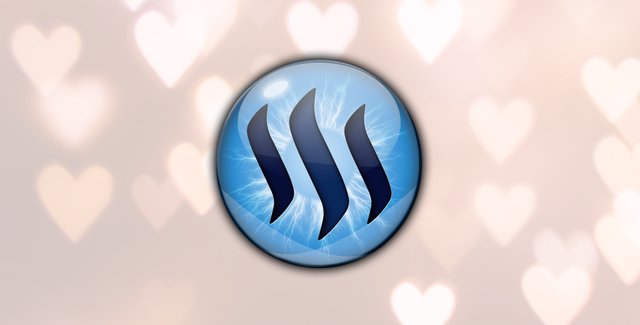 I made this image using the icon provided by @carlos-cabeza and this unsplash image
It's an awesome Google Spreadsheet with useful links about Fiction, Poetry, Non-fiction and Design. I've been slowly going through the Fiction section, as I want to learn as much as possible before I publish my next fiction story.
There's a bell icon on the top right part on Discord that disables notifications for channels, unless you're directly mentioned.
I needed this, I haven't noticed it before :). THANK YOU!
There's a tool to see the best times/days to post
You can check this link and see the times and days that you get more engagement. (you need to replace "julimattos" with your own username to be able to see it to your account)
DBooks is a new Steem platform to publish books and chapters
SteemGigs is a new Steem platform for freelance work. Super cool!
I was inspired by maverick's wonderful posts
Like his "Ten Things I love About Steemit", in which I can relate so much. I'm also working on my own post about the subject.
I could also inspire
With my post about Saudade . I loved his own take on it: He wrote a beautiful post about first love and how he feels saudade when he thinks about it. It's a really sweet and beautiful text that you can read here
I also got to meet and engage
With so many great and kind people - those who came across my profile from Mave's mentions or resteems.
It's unfortunate that the mentorship got to an end but I'm sure he will have so much to offer to other newbies out there.
---
I will also use this post to thank and appreciate some other people from this amazing platform. I couldn't tag everyone, but just wanted to show a bit of appreciation.
@leeart @freedomshift for mentioning me in their #payitforward post and for all the support/feedback ; @maverickinvictus for being the greatest mentor ever and for all the support given! @awakentolife to believe in this Steemian newbie and be the reason why I got my curie upvote :D Will be forever thankful. @glenalbrethsen for the thoughtful comments ; @chinosky for being one of the first Steemians I interacted with ; @loudetteiam for being such a cute pie and being so supportive. @vesnapv for the appreciation and for getting inspiration from my Saudade post. @mesapronta for ser a melhor mãe!! @mrg for everything possible and impossible <3 @lynncole1 for recommending me to the amazing community of @asapers, and asapers for their amazing curation work - also for mentioning me in their Issue #41 @insideoutlet @wanderlass for sharing their deep meaningful selves on my latest post.
@newbieresteemday and @minnowsupport for supporting the newbies out there, including me. @surpassinggoogle , for being such an awesome curator and frequently upvoting my posts! @hr1 for being behind my post's upvotes since the start. Thank you for your appreciation! @hendrikdegrote for being the whale that upvoted my dog's post. @curie for being such an amazing inspiration to all of us - motivating Steemians to be creative and post amazing content.
.. and many more!
If you've ever read, commented, upvoted or reestemed any of my posts, I'M SO THANKFUL TO YOU! :) Have a lovely day and weekend!