The image is made of own imagination and thoughts after I read the post about "What About Little John?" written by @done is a true story.
This is a story that makes great impression and could also be a movie script.
That @done tells about his meeting with Little John, that maybe you will also do the same when you hit one like Little John.
This image of digital art from me is dedicated to "Little John"  @lvj   and all SBD (SteemDollar) and SP (SteemPower) will go to @lvj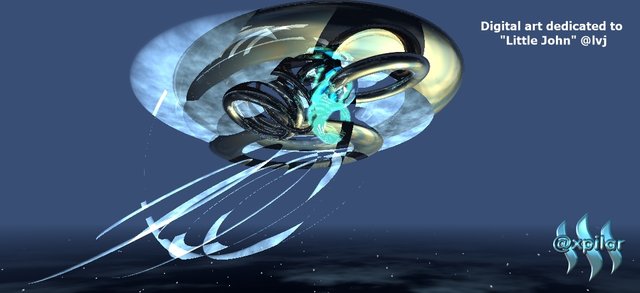 view full-size image clik here   

You are used to writing a story from my digital photos, but this time I want you to just go to that link and welcome @lvj to Steemit and re-steemed his "Introduce myself." I am Little John. . " and watch his video

Here you can read the story what @done writes about his meeting with Little John