My friend @hethur240 shared a great piece by @johleen, and reading it, I started thinking about my own recent journey to a braless lifestyle, and figured I'd share it here with the other Women of Steemit and contribute to the discourse on this topic. In short, I was inspired.
Read @johleen's article here:
---
---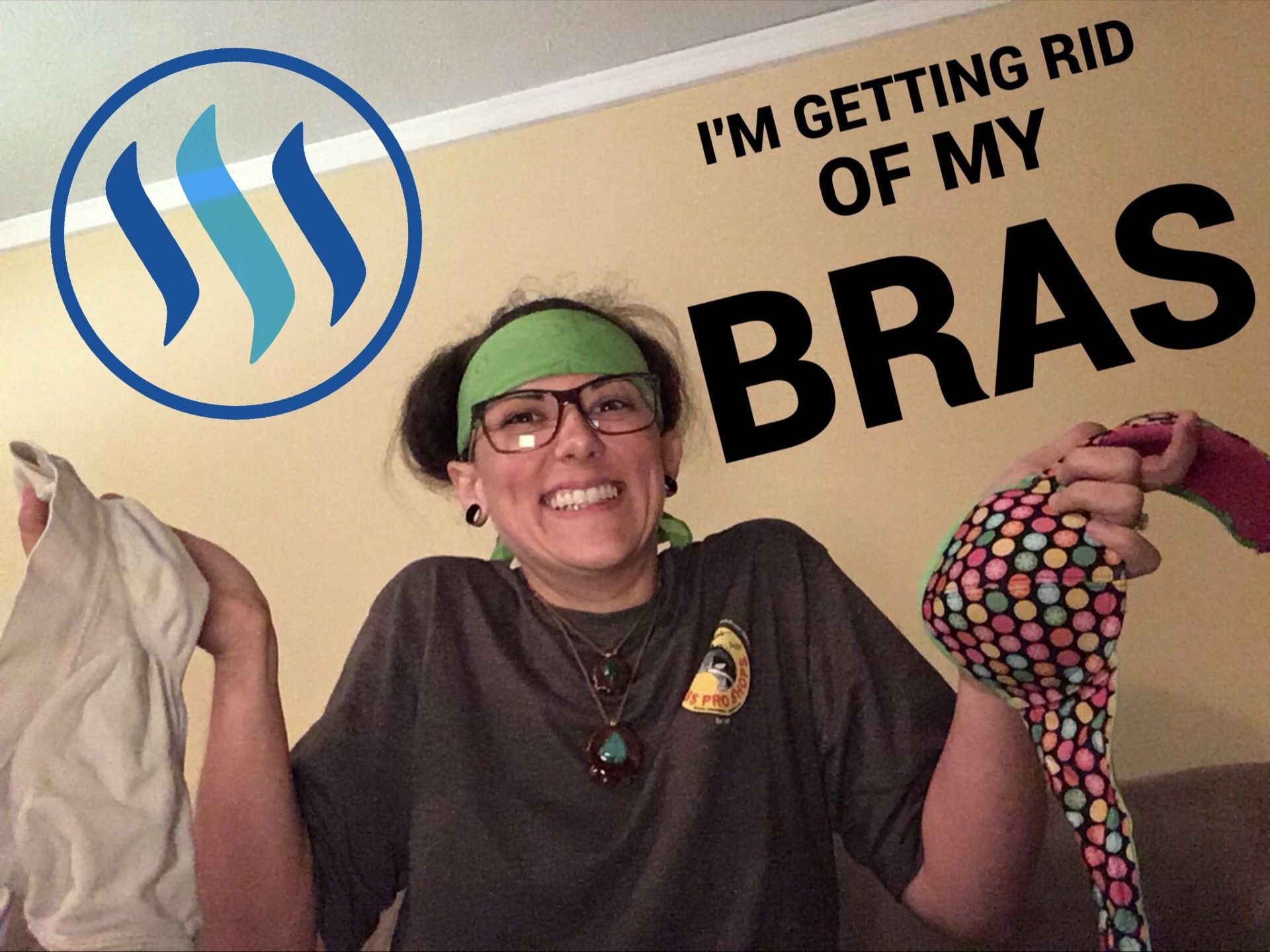 BURN THE BRAS!
Okay, so I'm not really that extreme. However, the day after I quit my 9-5, I also stopped wearing a bra...hopefully for good...and I'd been planning this for a while. In fact, I might have been just as excited about this as I was actually going full-time with music and Steemit.
---
I've been abandoning the bra on weekends for the past couple of months or so, and ditching the bra on out of town trips for about 6 months. This has been a process. I've always considered myself pretty "modest" when it comes to clothing choices...so I have of course always worn a bra.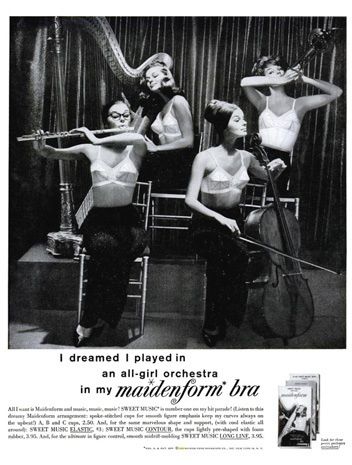 However, this year I started thinking more deeply about
why
I wear a bra to begin with, and what I realized is that basically none of those reasons have to do with
me
, and I'm the one wearing the bra. In fact, if I were to list the reasons why I wear a bra
for me
, I think the only thing that I
might
have on that list is that they make me look
bigger
than I am...but even that as a reason contradicts self-esteem, so I eventually concluded that I didn't really have any reasons to wear one.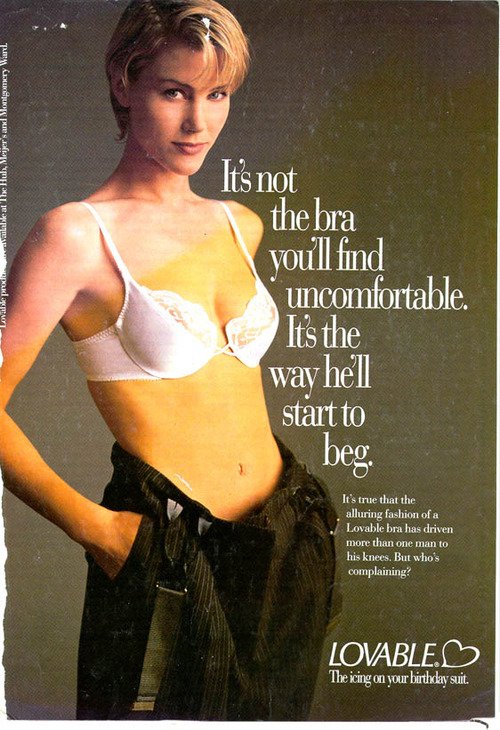 So I decided not to wear one...those reasons were easier to come up with, for sure...and could go on beyond this list:
Why?
Well, for a few reasons. Everyone has their reasons to wear or not wear a bra. My reasons won't be everyone's reasons...but these are mine:
Quite simply, I don't need one. The main reason I've worn a bra so long is because society says I should, and not because I actually need one. When I was younger, I used to be almost ashamed of my flat chest, but now I totally embrace it...especially if it helps make my decision to not wear a bra. I definitely don't need one.


They're uncomfortable, and they're not designed to be comfortable. They're leftovers from the archaic world of restraint-in-fashion, and are just fucking generally uncomfortable. Even the "most comfortable bra in the world" is still uncomfortable.

I do what I want because I'm grown. Nuff said.
Why didn't I just stop wearing a bra before now?
Well, because I honestly knew I'd hear about it from someone at work who would notice; I wanted to completely avoid that situation altogether. I realize that situation should not happen ever, and if it were to happen it would not be brought upon by me directly, but I knew it would, so I didn't.
---
I remember as a kid, my mother coming home from a long day at work and the first thing she did was to pull her bra off, often exclaiming, "FINALLY!" Or something similar as she did it. I always thought wearing a bra was so cool, so I didn't understand why she did this...LOL
As girls developed into puberty and I lingered behind, I remember things like longing for the day my own boobs would emerge from my flat chest, feeling thankful that at least I could shave (hairy, flat-chested child...yep), and literally praying to start my period...late bloomers often do this, I learned later.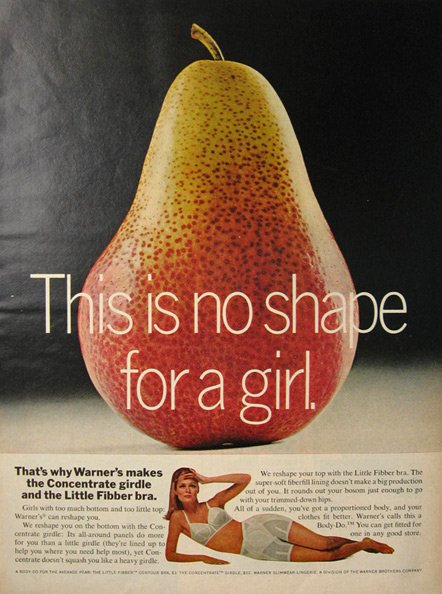 However, as I became an adult, I found myself engaging in the same getting home ritual as my mother, and no longer wanting to actually wear a bra, but decided that my nipples might poke into my shirts and that isn't appropriate for public, so I still
needed
to wear a bra.
---
What I've realized:
No one cares. I've been in super cold stores and was super conscious about getting looks...no one cares. It's amazing. I'm comfortable and I feel like my own personal morale has increased as at least a partial result.
It's so freeing. I really thought that it wouldn't feel like anything beyond the lack of the physical sensation of the presence of a bra...but it feels more than that, and it feels good.
---
The decision not to wear a bra, or to wear 3 bras, is totally up to the individual woman. I have known ladies who needed a bra to feel comfortable, and I say more power to the ladies. It's all about what makes us feel good...and we are so beautifully diverse!
---
What's your bra philosophy? Have you thought about it before?
---
PS: I included these old bra ads from decades over the years for purely educational purposes to show the sexualization in advertising and the very catalysts to our society equating wearing a bra with both decent living, as well as exuding sexuality. I think vintage ads serve an amazing educational purpose as a true mirror into ourselves in so many ways. We are more impacted as a society by these elements than we even know.
---
---
---
I'm working on new Electronic Cassette music today, in addition to getting ready for some fun gigs this weekend! Be sure to follow me on Periscope so you get notifications when these events go live!
I really hope you guys dug my bra-related philosophical manifesto soap boxing, and I hope you have an amazing weekend, Steemit! :)
Yours,
Jessamyn