An Artistic Breakdown: Strangled
Don't worry.
This isn't another one of those posts where you're shown how something was made.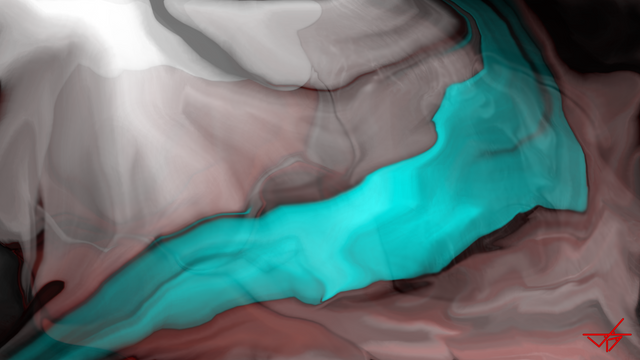 Strangled
Explaining myself.
I don't often tell the viewer what to look for.
I'll start out by saying, lately — due to circumstances beyond my control — I've been having one hell of a bad time attempting to produce some artwork. Everything I do looks like shit and I'm never satisfied. It seems like I want to actually impress people instead of simply producing something, placing it here, and hoping for the best.
The whole reason why I'll often include a write-up that has very little to do with the art I've shared is so, in the event the artwork wasn't your cup of tea, at least there are some words you might enjoy.
I can't even say I'm confident with the words I'm writing today. I'm saying a lot without really saying anything again.
I don't want to give up on this place.
I see a lot of folks have taken a break. I don't blame you. I don't take it personally these days if I post and my comment section is dead. I have a feeling it's going to be quiet again and I don't think it'll be my fault.
I think if this place goes to shit, I can leave feeling confident I did a good job.
I think there are quite a few out there who will never forget me.
I've been struggling a lot lately with making an important decision. What will I do if this is my last post?
I'm of the mindset where I'm hopeful I'll still have a future here but at the same time I'm not oblivious to a few other potential outcomes.
I can't see myself starting at the bottom anywhere else. Like it or not I'm one of the world's first artists who saw success in this world. This entity, @NoNamesLeftToUse, made the decision early on to remain exclusive to Steem. I was under the impression there was plenty of money set aside for the development of this platform and it seemed like a good place I could feel confident to make such an important decision.
There are plenty of other places I can take this brand and style of mine. I'm not interested in those places.
I was out looking around and see many familiar faces on other platforms. The content is the exact same, everywhere.
Some folks who were busy ripping us off here with bogus artwork are having a great time on other platforms, with the same damn product, ripping those people off.
After many many months of failing miserably, this platform decided to get its act together. Suddenly the riffraff is no longer tolerated and each stakeholder is given a tool to help keep our streets clean. That decision added another layer of cement onto my feet which were already firmly planted into this blockchain.
Things were finally starting to look up. Now I'm looking at my feet wondering how I'll ever chisel my way out of this mess.
All of you developers, witnesses, investors; you're not the only ones who poured your hearts and souls into this place. Anyone who ever actually cared, I can tell you right now I know exactly how you're feeling, but I won't say it out loud.
I won't look back at these years and think of it all as a big waste of time.
Anyway.
The art.
I said I'd say something about the art.
I realize to some it just looks like a mess of color.
If you look closely though you might see the figure facing the left. I often hide side profiles of faces in all my work.
Today, this character is being strangled by something blueish in color. That could mean depression in this case but as the image plainly states: Nothing is clear.
Have a nice day.

Credits:
All art and images seen here were produced digitally, by me.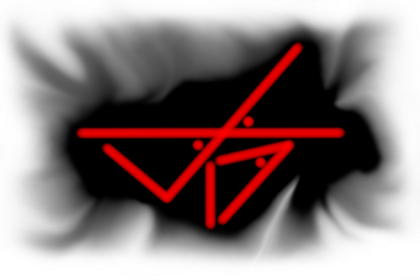 All content within this blog is 100% organic ACTUAL CONTENT and contains no paid vote additives!
"Sorry for the serious post. Hopefully I'll be a better mood, soon."
© 2020 @NoNamesLeftToUse.  All rights reserved.