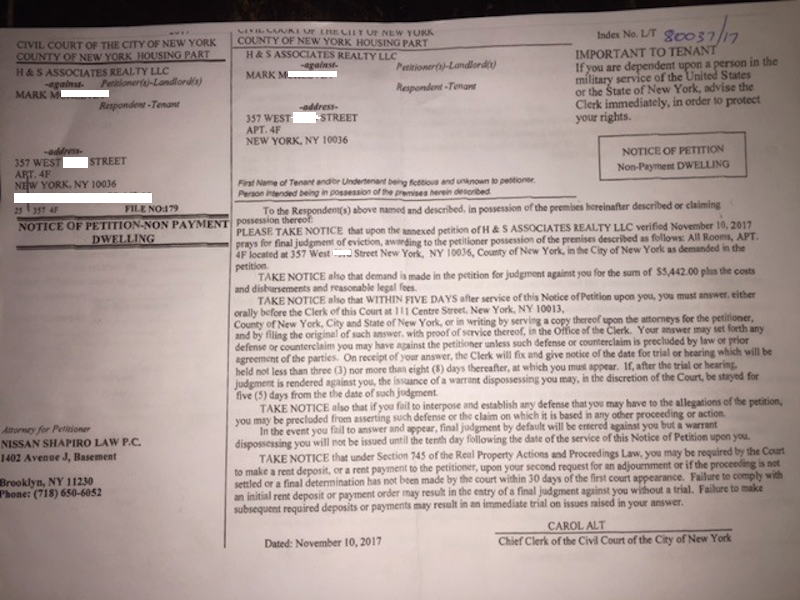 BEING EVICTED
Once again.., before I start this post, I'd like to THANK YOU everyone that has taken the time out of their day, to read, commenT, show their support.., and yes -- donate.
It has been 3 days since I posted on my current, dire situation of facing eviction -- asking the community for support. I know times are tough all over and there are many people in need of financial and otherwise -- which made coming to this Steemit Community asking for financial assistance, even harder…
I have received messages asking --
"Where are we at… "
"Can you update your eviction (fund-me page) status…"
The concern for my financial need.., and my well-being, has genuinely touched my heart. At a time where, just about all the people in my personal life (family and friends) have pretty much turned a blind eye to my need for support.., a community of people have stepped-up… Virtual strangers, that basically only know me from reading my posts.., and conversing through comments and chat -- have shown me more support (financial and otherwise) than the people I thought I could count on in such serious situations, like this…
This Steemit Community has shown me that the good side of humanity, not only exists -- but it acts when one of their own is in need… They have gone out of their way to to leave me such comments as --
"STAY STRONG"
"YOU ARE NOT ALONE"
"KEEP FIGHTING"
"YOU HAVE PEOPLE THAT CARE ABOUT YOU"
"I DON'T HAVE MUCH TO GIVE BUT YOU CAN HAVE WHAT IS IN MY WALLET"
"HOPE THIS HELPS"
"DONATION ON THE WAY, HANG IN THERE"
"I WISH I COULD HELP MORE"
"WE'RE GOING TO GET YOU THROUGH THIS"
"I FEEL YOUR PAIN"
"WE ARE BEHIND YOU"
"DON'T GIVE UP"
"I KNOW HOW YOU FEEL"
"SENT YOU SOMETHING TO CHEER YOU UP"
And so many more, beautiful heartfelt comments from this amazing community…
There were Steemians that wrote their own posts about my situation, putting out a "call for help" because someone in this community was hurting and in need --
https://steemit.com/life/@rigaronib/our-friend-and-fellow-steemian-is-in-dire-need-of-help-what-will-you-do#@rigaronib/re-macksby-re-rigaronib-our-friend-and-fellow-steemian-is-in-dire-need-of-help-what-will-you-do-20180221t011045662z
https://steemit.com/steem/@joannereid/there-but-for-the-grace-of-god-go-i-or-you
It is gestures like this.., fellow community members that took actions of their own, to try and help me out, that truly touches my heart.., and gives me hope, in what I thought was a hopeless situation…
Due to this outpouring of affection, I wanted to keep everyone up to date… Also writing about it helps me to get out all the negative crap I've been keeping bottled up -- out. The writing, helps me to get a perspective -- and makes me feel a little better.
So here is an update of where we stand -- Steemit Donations:
STEEM: 307 -- $1083 (todays value)
SBD: 132 -- $525 USD (todays value)
BITCOIN: 0.2490 -- $2538 USD (todays value)
TOTAL RAISED: $4,146 USD
To say this amount of generosity -- blows me away.., is the understatement of the century!!!
Yes, I am in need of about another $7.5K in order to avoid eviction… I go to court this coming Tuesday, February 27th at 9:30am -- there is a good chance my housing lawyer can get me a little more time, by doing some "lawyer things." We might be able to get another adjournment (I have two already) or we can ask to go to trial (which I will lose), but each of these lawyer tactics could possibly give me another 30 days…
Once again, I can't say THANK YOU, enough -- for the support you have already shown me. Anyone that does feel like helping me out with a loan, donation, upvote or resteem -- it would be more than greatly appreciate! (any loan would be returned within the year with interest.., and many good vibes!)
STEEM /SBD -- @macksby
BITCOIN ADDRESS -- 1Mk8SUiVs8yu93sXmyCE3XukFJyr57C42D
LITECOIN ADDRESS -- LMzmbSkDwA4KbkdmWZTeHN3bZexEF4DrkK
PAYPAL -- mack357@mac.com
Thanks for reading, @macksby -- Mack
P.S.,
Im going to try and post about my present situation, daily -- what goes in the mind of someone facing the very real possibility of being homeless.., or worse, if I can get my thoughts together and composed enough.
If you missed them you can read Part 1 and Part 2 here --
https://steemit.com/life/@macksby/urgent-being-evicted
https://steemit.com/life/@macksby/being-evicted-part-2-i-wish-i-would-have-known