Cure For Boredom | Go Watch A Movie With Friends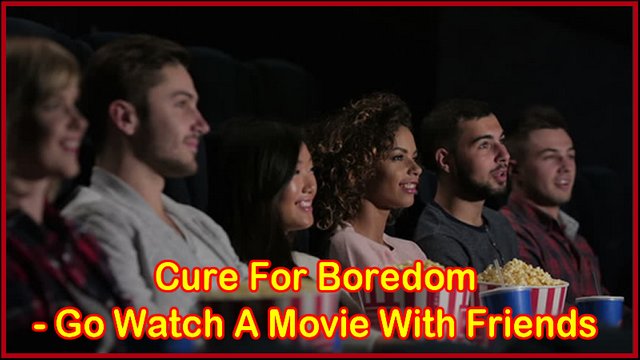 Source
Watching a movie alone is one thing but watching it with friends at a cinema is a whole new ball game altogether. There are loads of stuff to talk about, different things to see, the excitement on people's faces especially if it's a new movie, the anticipation of what the movie will be like, if your favourite actor/actress is on it, what roll are they playing? The desire to experience all this stuff kicks the boredom away.

Choose the right friends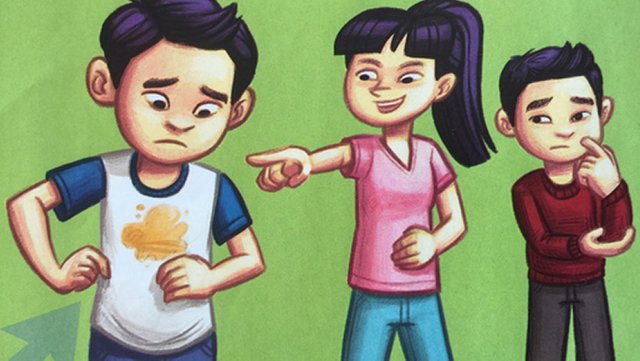 Source
Your decision to go to watch a movies with friends is to cure your boredom and not to make your situation worst. You need to first organise group of friends that lighten up the environment and not friends moody friends. Yes, there are friends that can make you moody and turn your situation from boredom to that of been moody. Lol. Some friends you can't just get rid of, they stick to you like glue. Anyways, just make sure you select the right group of friends to go watch a good movie with to get the best positive experience.

Agree on what movie to watch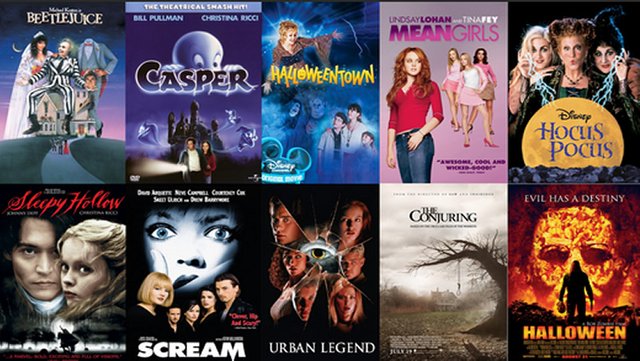 Source
This will depend on whether you already have a movie in mind to watch or if you're open to watching anything. You guys need to agree on which movie to watch so that everybody is carried along and everyone enjoys it. It'll also help you guys have good analysis of the movie. I am sure by the end of the day your boredom will be a thing of the past while you are filled with memories of exciting moments you had with friends.

FREE UPVOTES
To show my appreciation for reading my post, I'll upvote and reply your comments if you do the following:
Upvote the post if you like it (not compulsory though).

Make a comment about content of the post.

Follow me if you have not already started following me.
The value of the upvote will be equal or greater than $0.02 and it will only apply in the first few hours of the post going live. I'll do a post on this to elaborate further probably tomorrow or next.
This is my little way of starting to contribute to the growth of the Steem community.

My recent post on: Cure for Boredom
• How to cure boredom – Plan a trip
• How to cure boredom – Start writing
• How to cure boredom – Visit to the City Centre
Please upvote my post if you liked it, follow me, resteem my post and don't forget to comment or ask questions, I'll definitely send a reply. I'll truly appreciate your effort. Thanks.