JEALOUS? WHY NOT CELEBRATE OTHER PEOPLE's SUCCESS? | Self - Improvement Challenge - Every Friday's PAUSE FOR THOUGHT #Week 9
When we achieve something remarkable, most of the time, we are always overjoyed that we want to share our happiness to family and friends.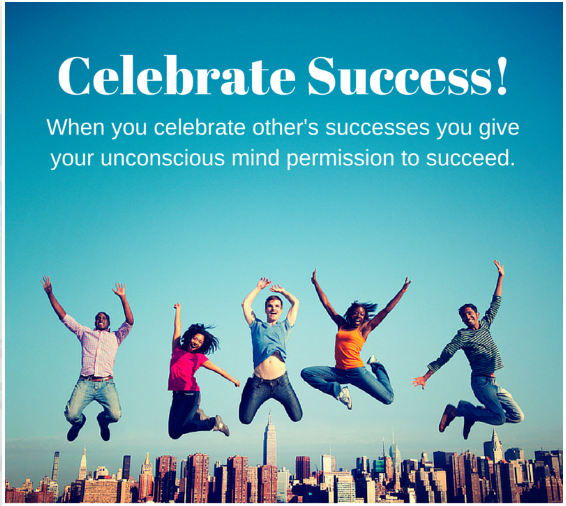 Basically and to some extent, we want them to know how amazing we are for doing something notable; we want them to also recognize our great efforts for surpassing hardships in attaining our goal or dream; we want them to acknowledge that we are more than proud of ourselves. More often than not, we want them to celebrate with us. We take pride for what we achieve.
However, it is irrefutable that sometimes not all in our circles are genuine enough in celebrating with us. One or two of them are kind of jealous for what we achieve and that makes them raise their eyebrow or be sour.
Always support others, never be jealous - Tory Burch
Our genuineness in showing our happiness has an equivalent bad story or implication or comment from them. They think that we are braggart for expressing our achievement boisterously and loudly; they think we are ostentatious; they think we just achieve something really minute and incomparable to theirs. They minimize the value of our success. They think they are way better than us.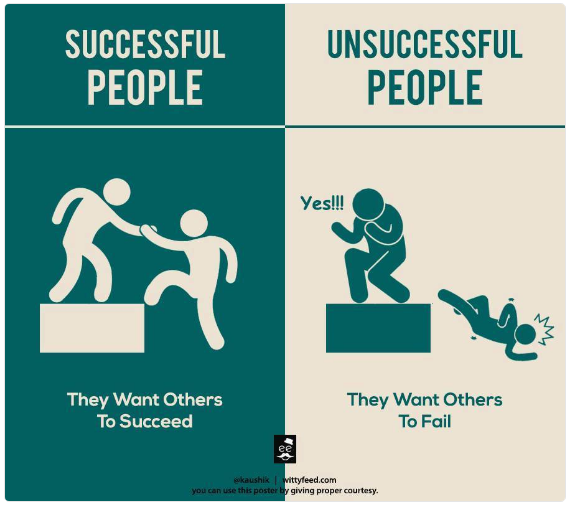 Nevertheless, it is human nature to be jealous but surely it is not healthy when that jealousy makes them feel more entitled than us. It's sickening when they find fault in us and devalue us when they could have just celebrated our success.
Well, there are always people who belittle our accomplishment but we can always choose to just ignore them. We should not spoil our happiness for the bad remark or comment they spill from their mouth. These kind of people have always an issue. They have frustration about themselves that they just cannot be happy with other's happiness or success and that is why they vent it to disparaging our achievement.
In reality, we can never ever please others and worse even in families some members feel an unhealthy jealousy to their brother or sister. That's a sad truth but we can always opt to get away from these people.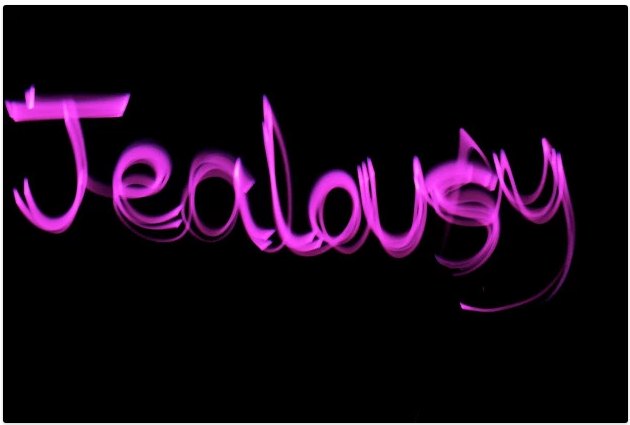 Let us just continue doing our thing and achieve more successes in life and disregard the negativities that people spit on us. Our efforts and successes deserve to be recognized and they do need to be celebrated. Shrug off to those who are unhealthily jealous.
This is my Week 9 of my Self-Improvement Challenge - Every Friday's Pause For Thought.
~Month of FEBRUARY
Week 8 click here THEY'RE RACIST SO SHE SLAPPED THEM WITH MERCEDES BENZ
Week 7 click here DO NOT TAKE ALL THINGS PERSONALLY
Week 6 click here LIMITING BELIEFS ON THE LANGUAGE OF LOVE
Week 5 click here LISTEN, JUST LISTEN... THAT's ALL WE NEED
~Month of JANUARY
Week 4 click here SEIZE THE OPPORTUNITY, NOW!
Week 3 click here GRANNY, THE CRANBERRIES, AND DEATH
Week 2 click here DON'T LOOK BACK IN ANGER
Week 1 click here OF ADVERSITIES & FAITH
To check the background of this challenge click here PAUSE FOR THOUGHT