Into Me I See (Spoiler Alert: This is a Birthday Post)
Ladies and gentlemen, boys and girls, children of all ages... It's that time of the year once again to celebrate one of most venerated days of all of history (and herstory). A day where the heavens parted and a choir of angels (or a harem of virgins, or your past and future selves, or simply nothing, it all depends on your belief system) sang a most glorious hymn. A day like no other, a day where all of creation aligned. I'm talking about the day of my birth, of course! For the thirtieth time! That's right folks, the big THREE-OH. No longer do I have milk in my lips. No, sir. We're not bathing tonight. It's dirty 30, after all!
Last year, I dedicated my birthday post to being grateful. While nothing has changed, and I'm still super thankful to everyone I've mentioned before and more (I wouldn't be here without any of them, after all), I wanted to take this opportunity to be selfish for a bit and assess my quarter life so far. Hence the title. So come along and take a peek!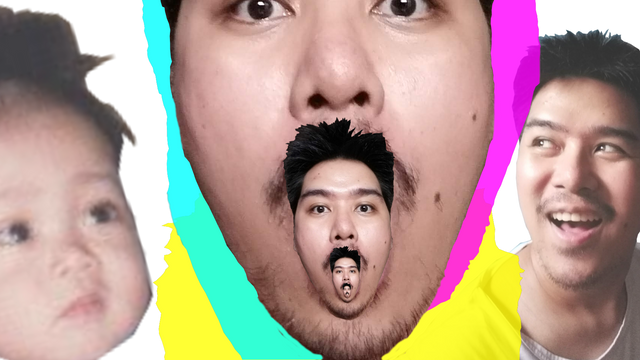 Just a disclaimer for people who don't know me prior to this post. I really don't like to look at myself, contrary to what the cover photo would lead you to believe. In fact, I would go so far as to say that I hate looking at myself or pictures of myself. Prior to taking these selfies, the last time I've looked at myself in the mirror was two weeks ago. Are you convinced yet?
I'm stalling because I'm actually lost for words. I wanted to distract you all with the absurd photo because I really want to try and avoid getting too serious about everything. Admittedly, I didn't realize how big of a milestone reaching 30 is until I started writing this. Even now I still can't wrap my head around it.
I'm 30.
That's surreal.
I've spent that long living on this planet. It's not that I didn't think I would last this long. Heck, at a lot of points in my life I thought I would live forever, so 30 years is nothing. It's just that I feel like day by day I'm losing any excuse to not get my life together. And, that's scary.
This past year was by far the most challenging for me. To say that a lot of things happened in my life is an understatement. I got married to the love of my life, I've driven more miles than I've ever driven my whole life, I've made plans that didn't pan out, I put myself out there and came up with nothing. All of those are connected and disconnected with each other, by the way.
Comparatively, this past year should've been a piece of cake. I mean, in the past, I have almost been expelled because of a weird accusation, I've almost been kicked out of college because I was flunking left and right, I've been rejected romantically and professionally, fired unceremoniously, exiled from friend groups, you name it. But, all of those happened before this past year.
This past year was a different kind of monster. A slow burn that refused to let up. Everytime I tried to fight it, it only kept coming at me harder. It was late in the game, but I realized that the only way to deal with it was to embrace. Accept that you and the beast are one and the same.
When I was 20, I imagined my life at 30 as this jetsetting maverick, dropping millions like it was spare change. It was an idealistic dream, I know, but that was a goal I had a decade ago. The guy who would be skydiving for breakfast, influencing an entire industry for lunch and solving world hunger for dinner. Believe it or not, the funny thing was, for a time, I was on track.
Until I wasn't, and it all snowballed.
Then I became angry. No matter how hard I tried, the world didn't bend to my will. I worked myself to the bone trying to get back to my supposed track.
Until I gave up.
Then I became depressed. I felt like my life was directionless, and I just didn't give a damn anymore. Over the years, I vacillated between hope and exhaustion.
Until I didn't, and accepted that things won't always go my way.
Then I became happy. A lot of people helped me with that, but in the end it was up to me.
If you asked me then if I would be happy if at 30 my life would be like this, I wouldn't have a solid answer for you. But, now I do.
For the past three weeks, I haven't been able to go near my wife because she has been irradiated on account of her thyroid acting up. It must be the lack of contact talking, but it made me realize a lot of stuff that I want to ingrain in myself moving forward.
NEVER TAKE ANYTHING FOR GRANTED
Those little passing moments, the minor details. Don't let anything slip you by. We may not have control of everything that goes on in our lives, but we have control over how we process it. If there's anything this whole decade of ups and downs have taught, it would be to not let anything slip you by. I can't stress that enough.
All those silly little arguments, all the negativity, they're just a waste of time and energy. Being apart gave me a renewed appreciation for what we have. Instead of wasting it all on petty things, we should nurturing what's important to us. It's not just in my romantic relationship, the same sentiment could be applied to family, friends and even material objects. That's something I would continually try to work on moving forward, and I thought I should share because I don't want anyone else taking anything for granted as well.
As to why I've entitled this the way I did, besides not being able to be intimate with my wife for many weeks as I was writing this, I wanted to take this opportunity to let my guard down and give everyone an intimate look at how my life has been. It's not everyday that I force myself to be vulnerable, so I hope you forgive me for this. It's my birthday after all.
---
This is the first of a two-part Birthday series of posts (and coincidentally my 250th post, so yay). Like last year, I'm out and won't be able to respond to your comments for a few days. This is a scheduled post, so I aplogize for the delay in my replies. My wife and I are actually heading to Cagayan de Oro and Camiguin, so if there are any Steemians who live there, hit me up! :D
---
Help keep @lukestokes.mhth as a top STEEM witness. Vote now! :D
---
Join me in my Year of Resilience!