The root pass: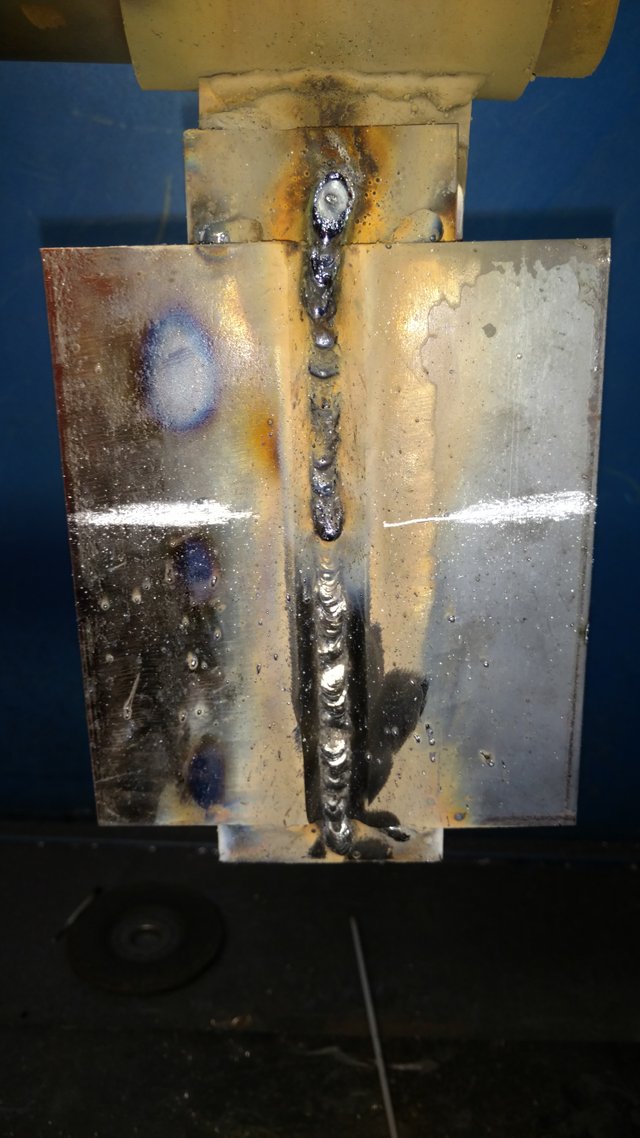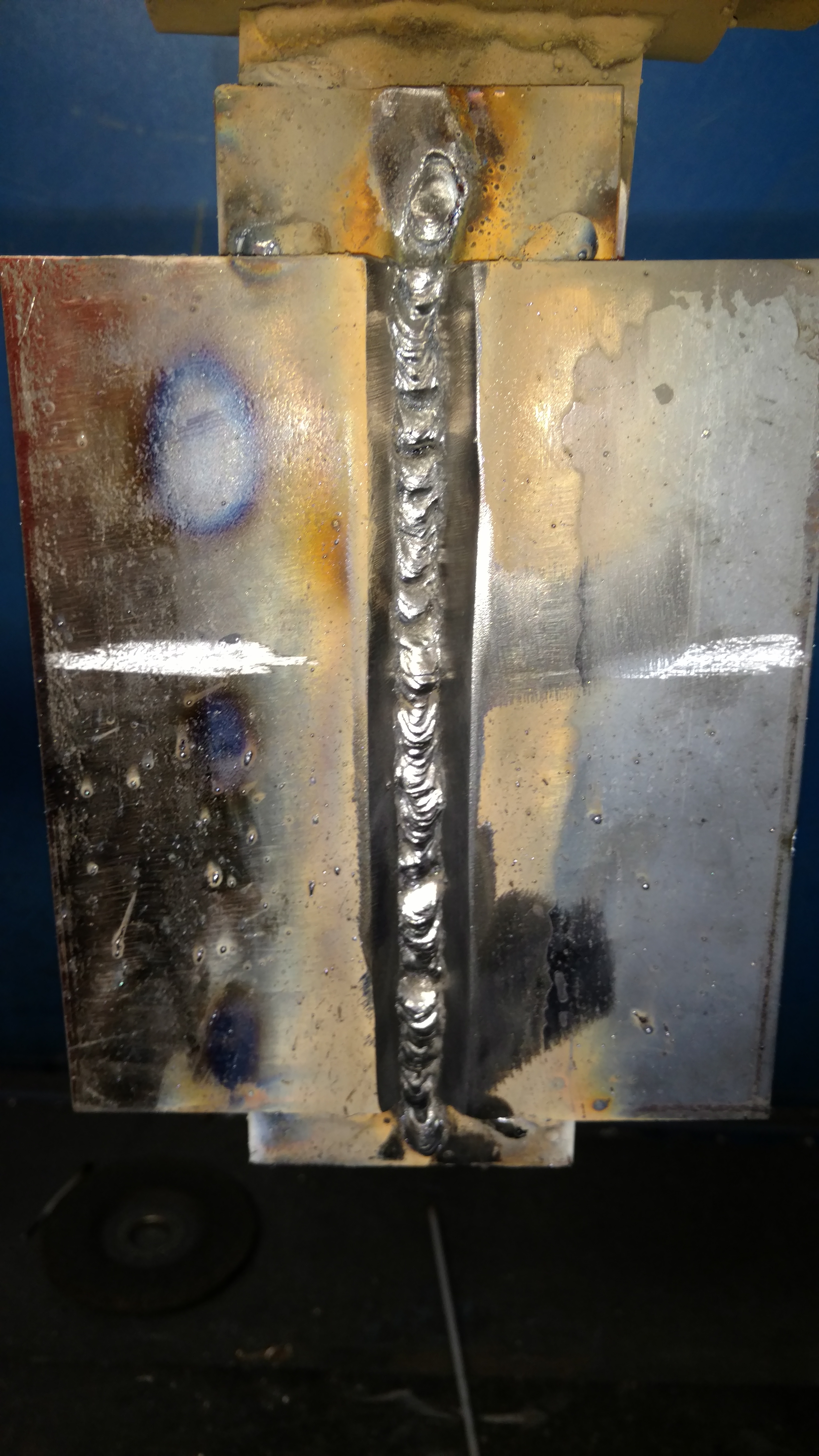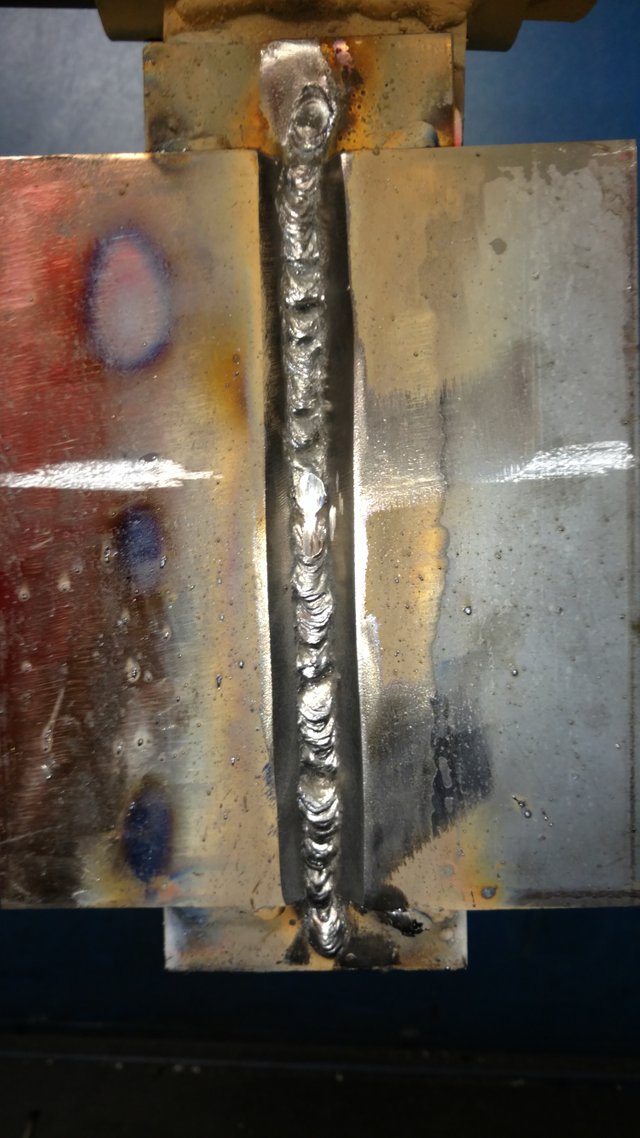 The hot pass: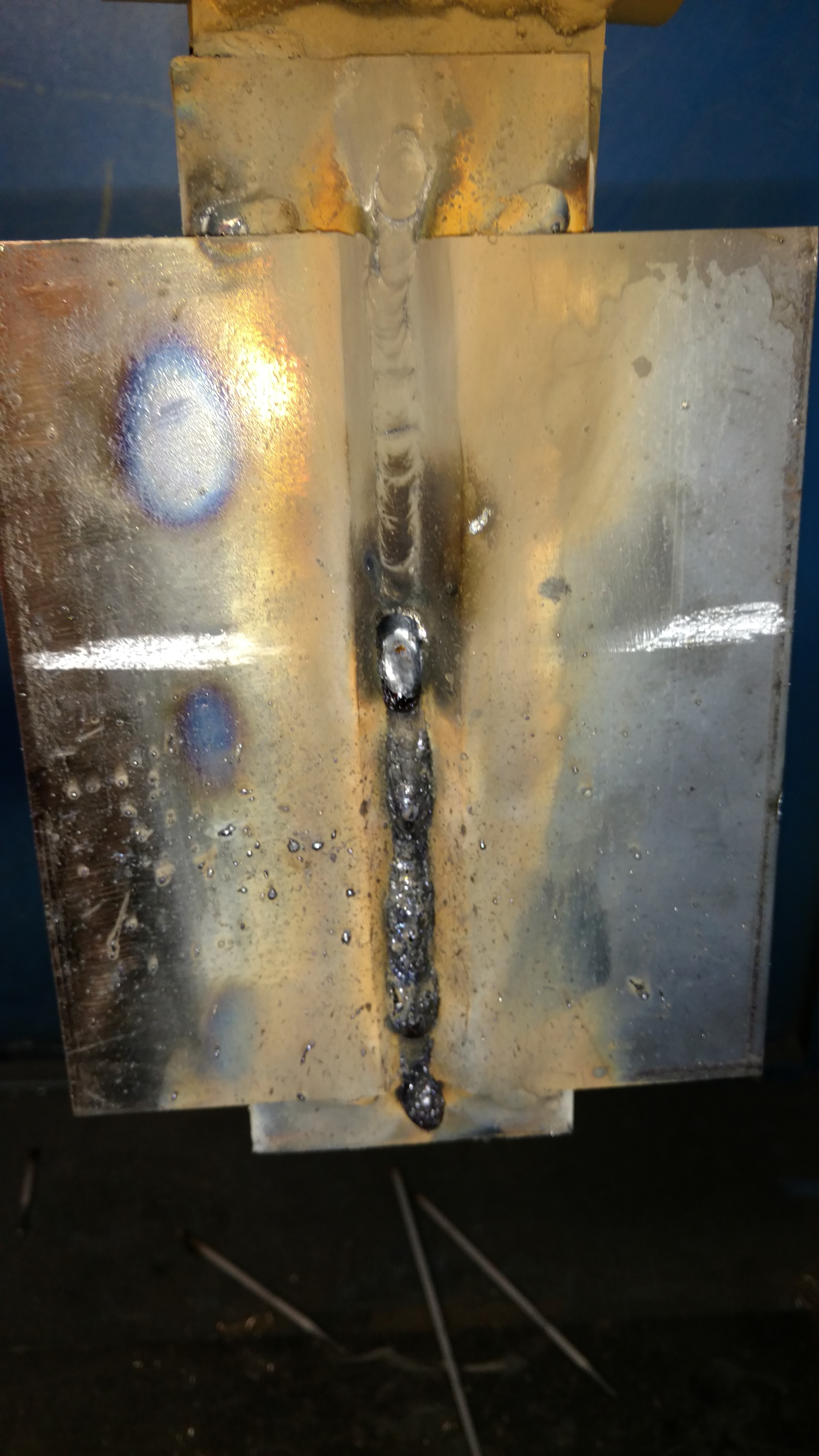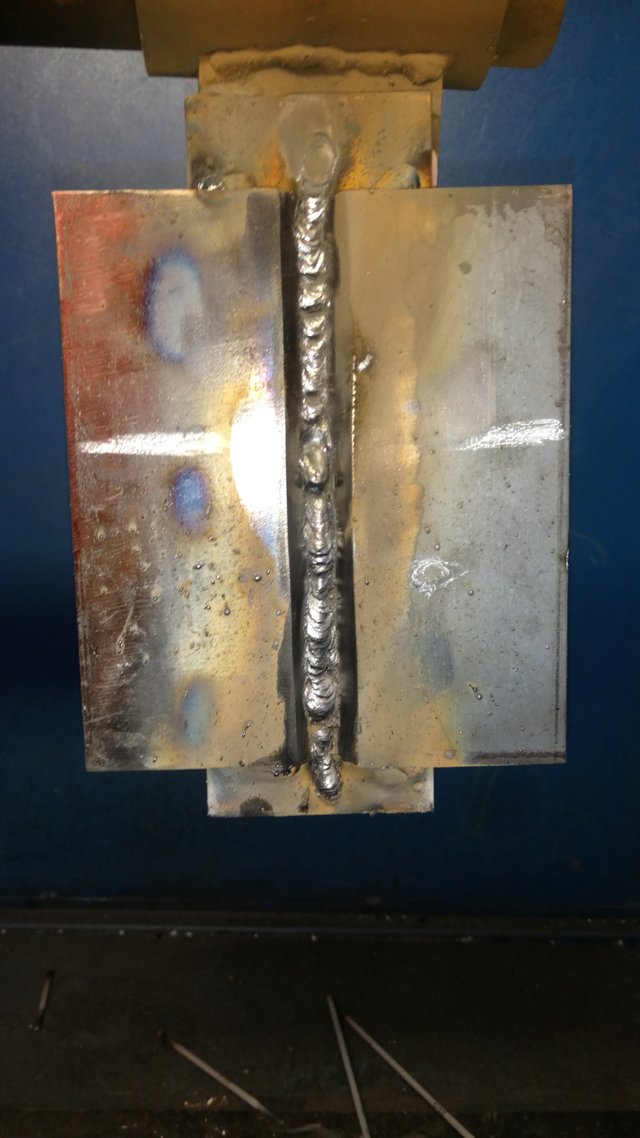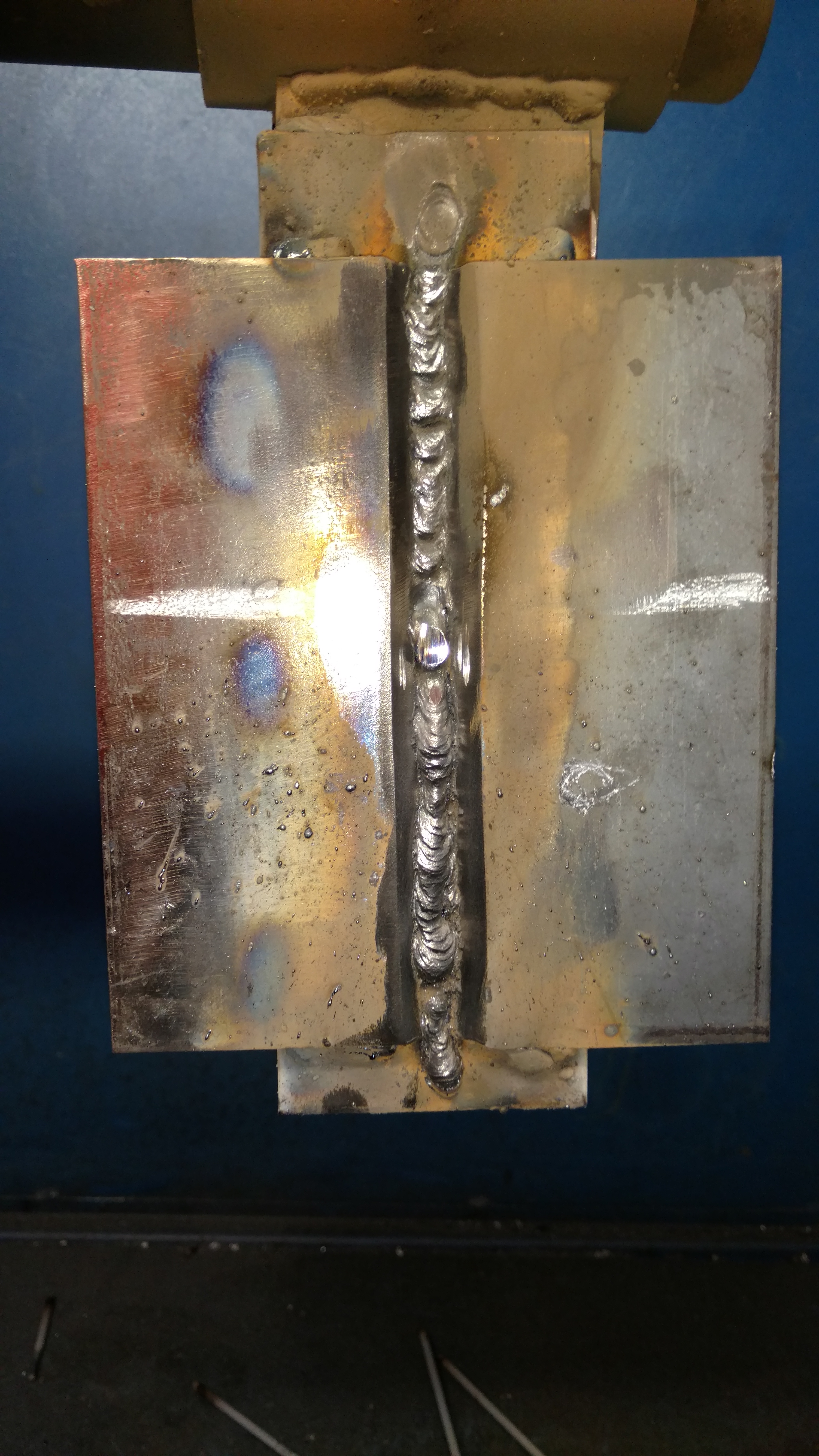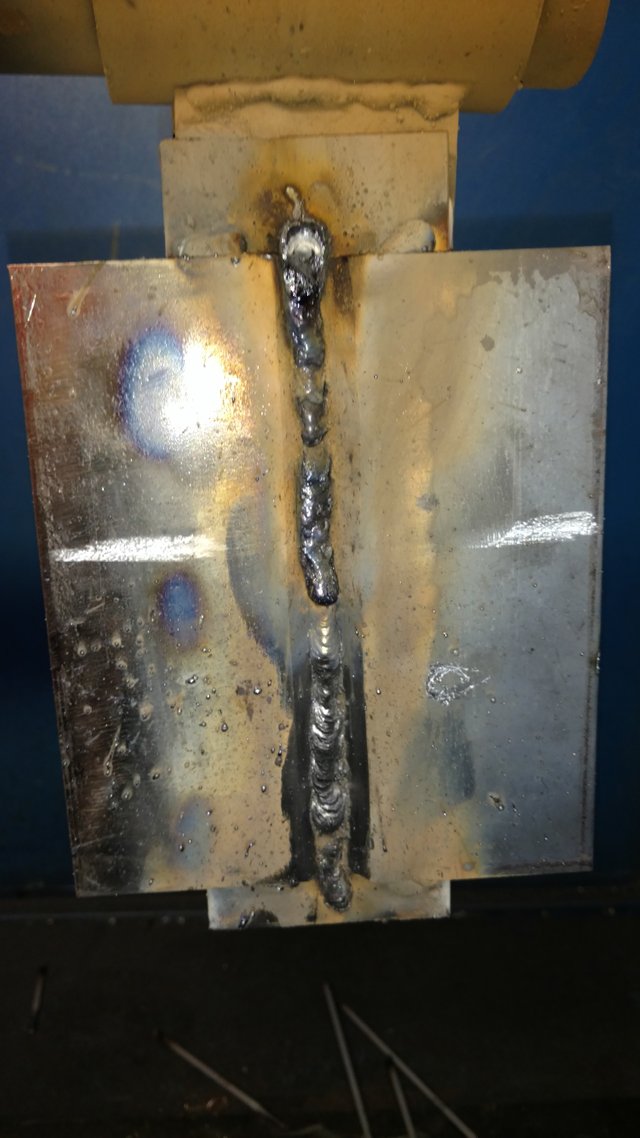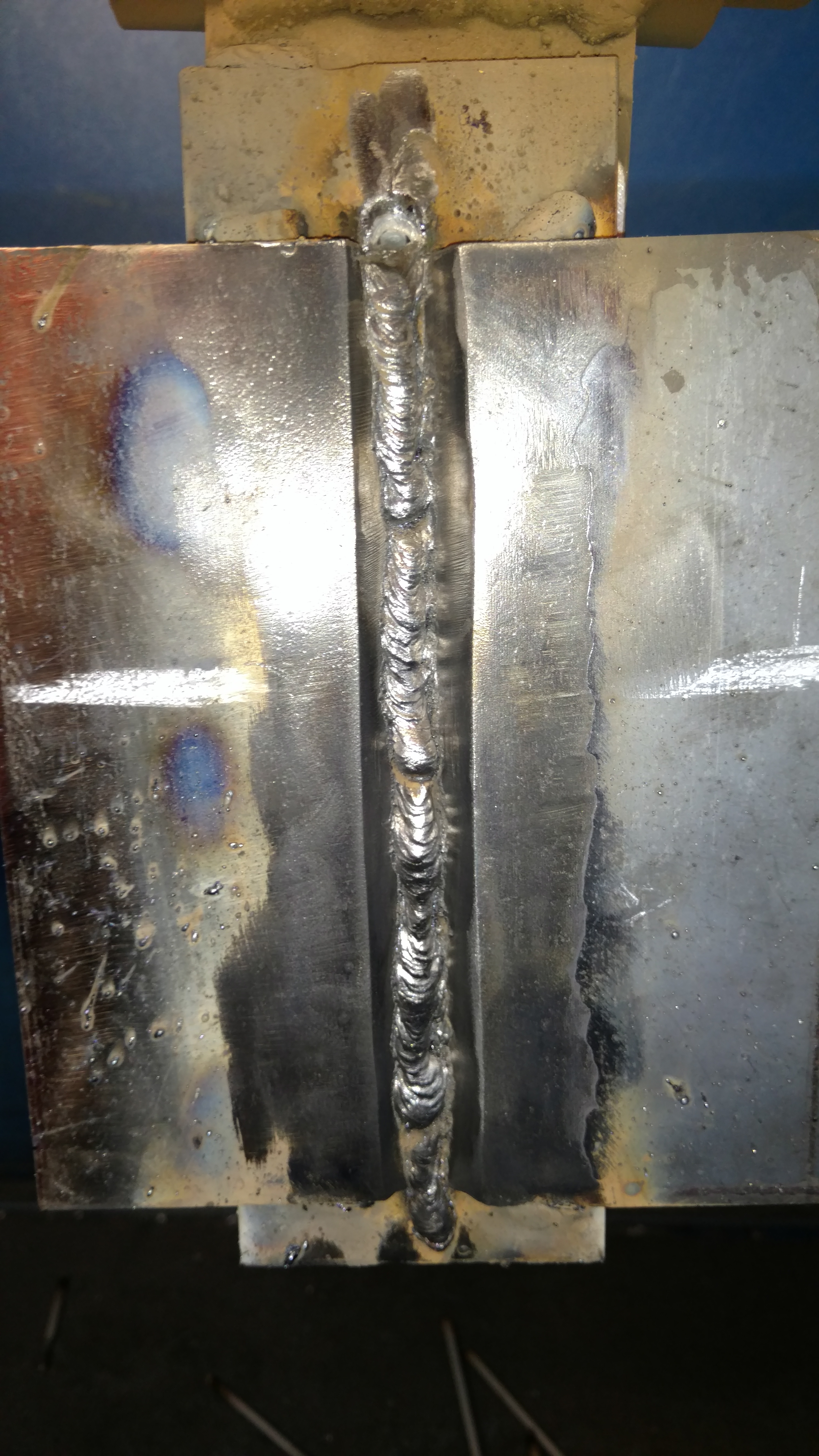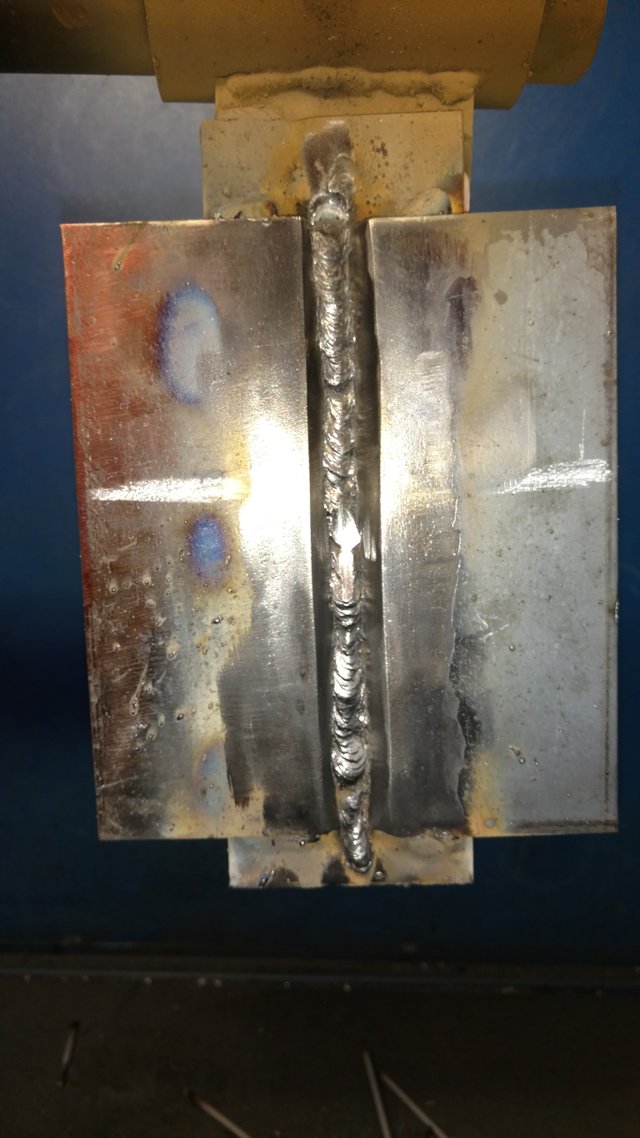 I'm not sure if the pictures caught it, but it was obvious at this point that I had been neglecting the right side and favoring the left, so I decided to do another hot pass with 6010 to show that up a bit.
Second hot pass: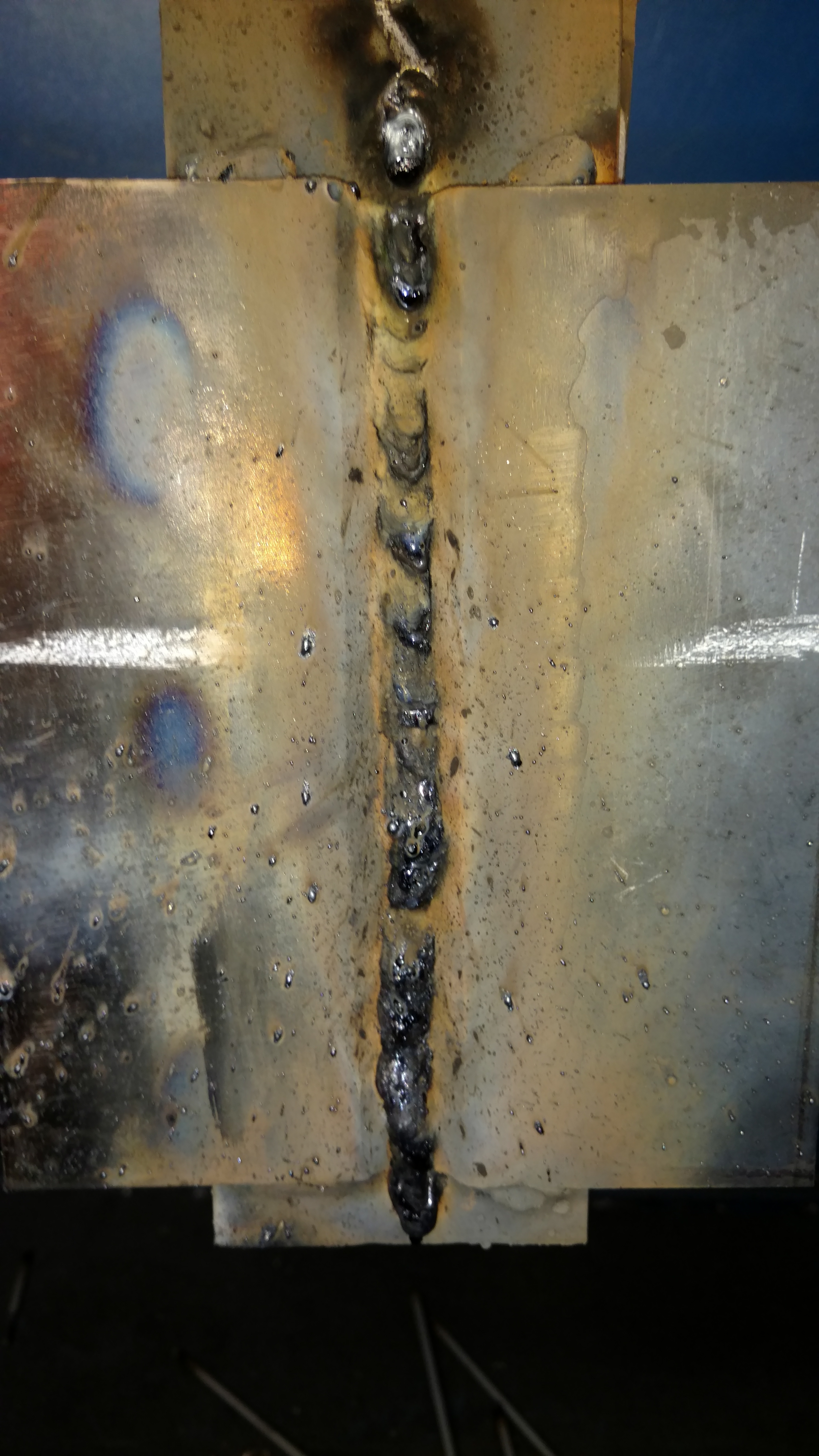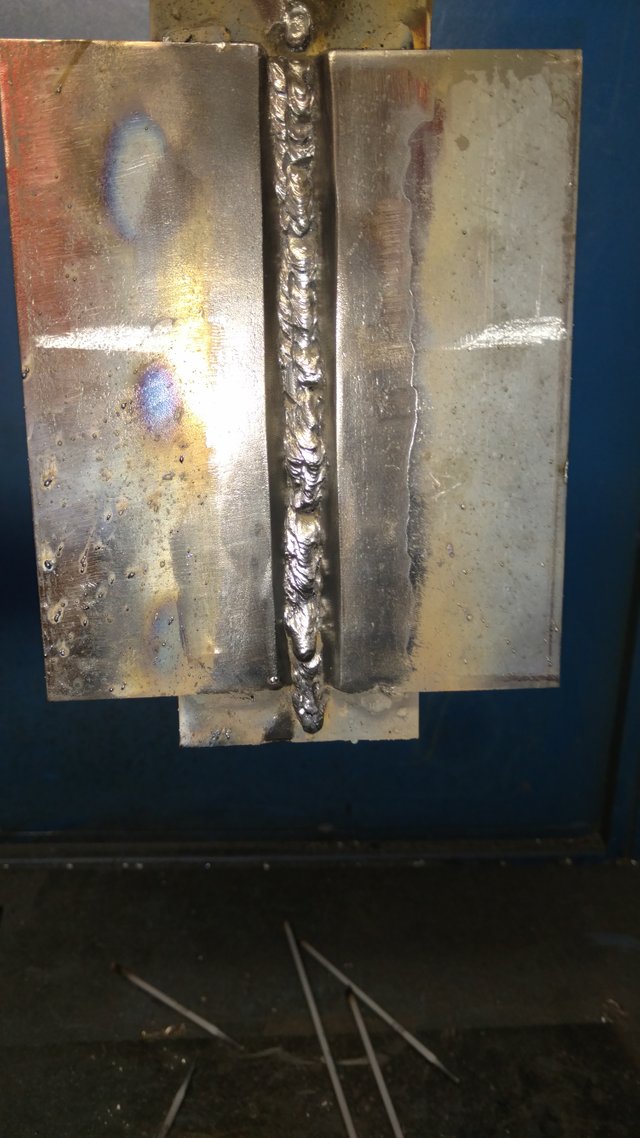 By now it was pretty clear that I had fucked up, but the die has been cast and the money was paid, and I'd be damned if I wasn't gonna see this fucker through to the end.
First Intermediate pass with 7018: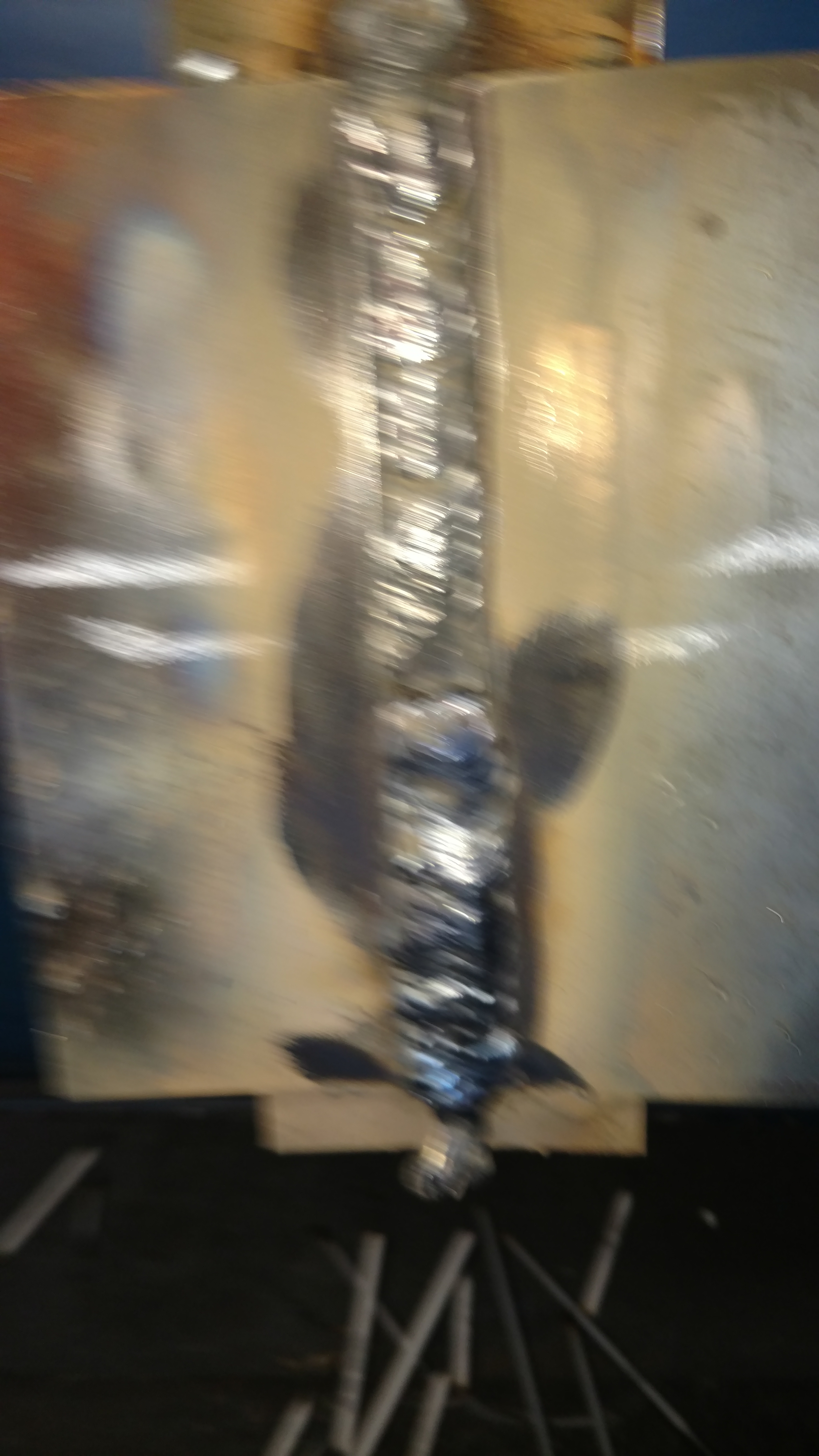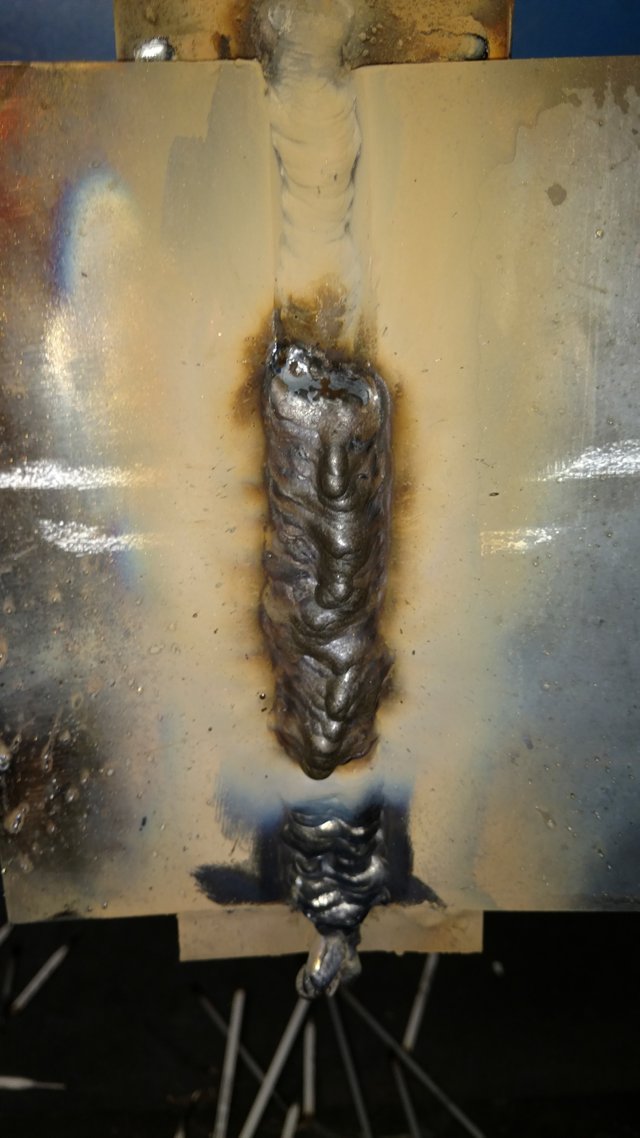 I did another intermediate pass, and a cover pass, but at this point I was getting stressed for time. Which apparently is my anxiety override switch. I didn't take pictures during these passes, but I have a couple of the finished plate: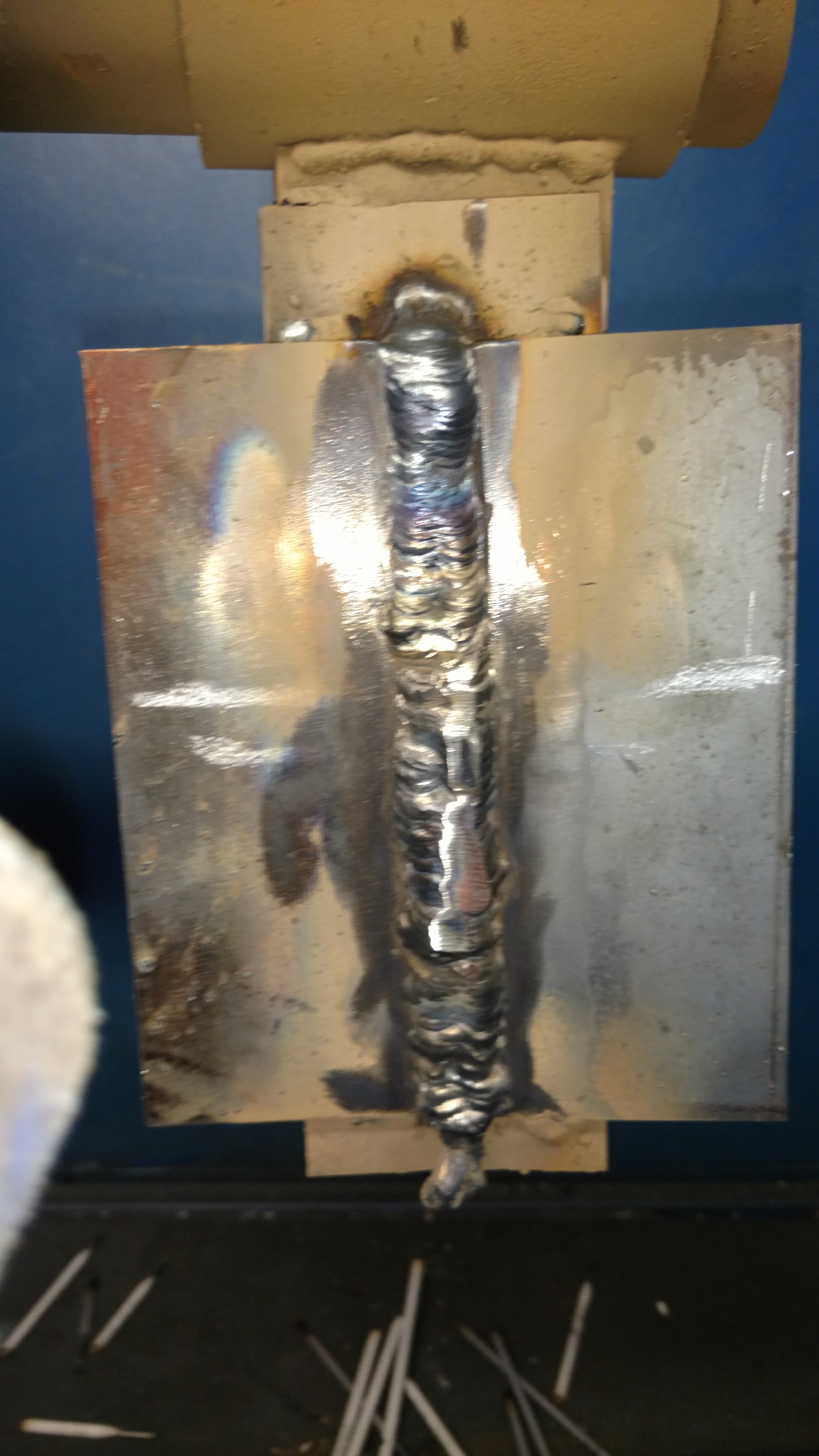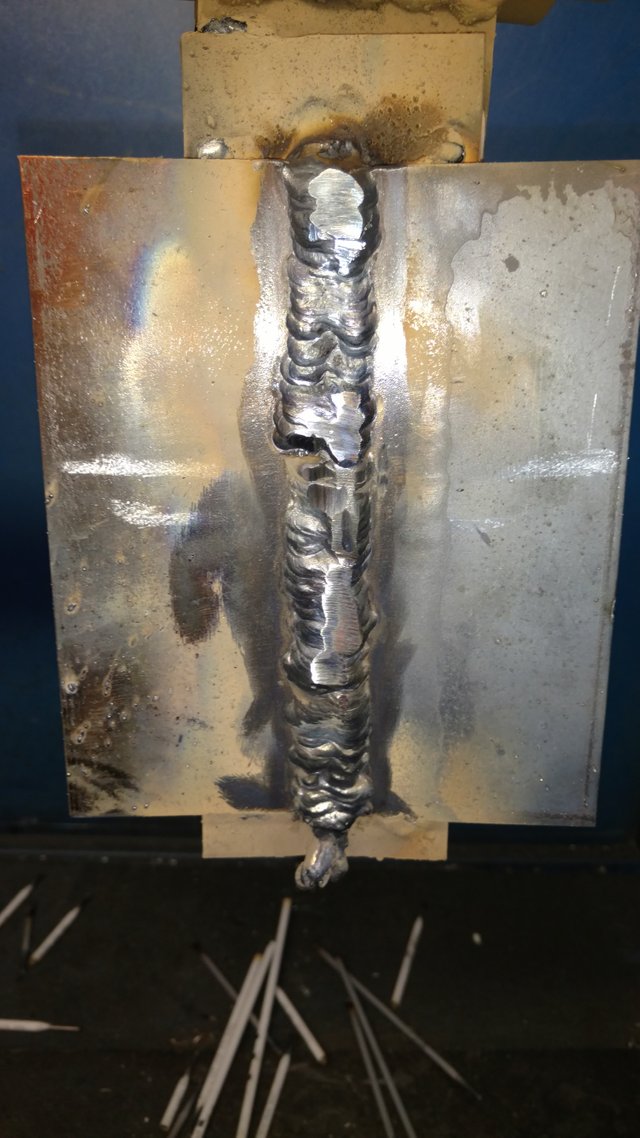 I managed to clear up some undercut issues with my last pass, and the instructor didn't see any visual reason for the plate to fail, but the X-ray is unforgiving and I expect that I didn't pass. I'll find out tonight or tomorrow and post a quick update during or after work.
I know I vanished for a bit while school was going on, now that classes are done my life is just school and job hunting (I like my current employer, but I went to school for welding for a goddamned reason). I promise to take a more proactive posting position. I might not post daily, but at least three days a week.
Now I'm off to go with my resume.
P.S.~I tried to make posts as I was taking the test using #steepshot, but for some reason it just wasn't happening. Kind of a shame, because I thought it would be neat to have live update posts for this. Maybe it'll work the next time I sit for my 3g AWS certification.