Grounding your intentions into physical manifestation (or in this case digital) is a potent tool to utilize if you are serious about actualizing your intentions. I have had substantial success most times I have actually grounded my intentions in this way. In the past, I always wrote my intentions on physical paper with permanent ink.
I once wrote "Please allow me to meet a producer that can assist in taking my music career to the next level" on a piece of paper and put it in my wallet. After about a month, I met up with Erin Miller & Talilo Marfil of RLM Entertainment at Monolith Festival in Oregon, who did just that. On a few occasions, I even wrote my intentions (actually new year's resolutions) on my bathroom mirror with soap, so I could see/read it in my reflection each morning and evening for the entire calendar year.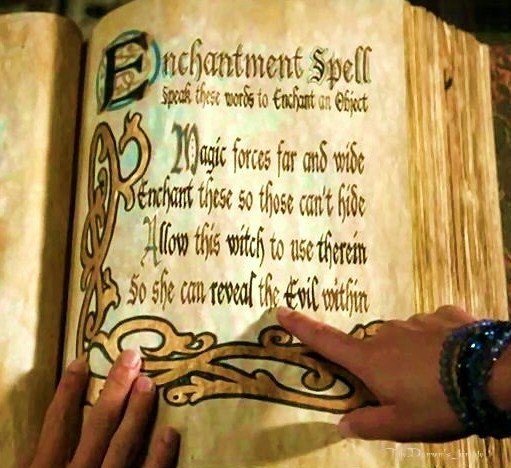 Image Source
In many ancient, esoteric denominations, it was believed that writing your intentions (or what some would call spells) would be more powerful and more likely to actualize if the words were written using cursive calligraphy, and even more so if the words rhymed, and had deeper meaning using metaphor or other language arts.
In my personal experience in this modern age however, I have honestly found that typing in digital word processors on a PC is just as effective as writing on physical paper. I write 90% of my musical lyrics on the computer, and I have written all the works I am most proud of with word processors.
Steemit has provided us with a unique opportunity to ground our intentions daily (or however often we would like), and even if you are not conscious of it, I bet most active Steemit users have grounded their intentions on many occasions in their posts. This is accomplished when you publish a Steemit article about something you are passionately working on, and after your explanation, you mention your plans, hopes, and dreams for the future with the project you are promoting/developing. That is you grounding your intentions - pulling the non-physical (thoughts) into the physical realm (writing).

Manifested Intentions of 2018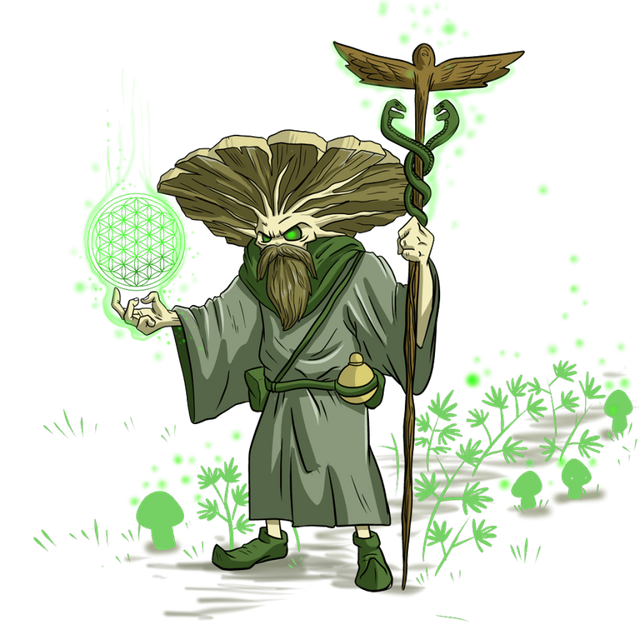 Through grounding my intentions on Steemit specifically (just in 2018 alone), I have accomplished officially publishing my first album, threw a dope record release party, attended and heavily participated in #Anarchapulco 2018 (my first year) and vended at #Anarchaforko, performed at the Sea Turtle Release Party on the beach in Acapulco, Mexico, started the Steemit collective @EarthTribe (which I am working on developing further), frequently hold #EarthDeeds contests where I give away STEEM for eco-conscious and resourceful actions reported on the blockchain, started the #TribeVibes initiative to unite all our conscious groups and tribes on Steemit under one banner/tag (teamed with 1UP also if SMTs release), accomplished obtaining high quality logos/banners for @TribeSteemUp, @EarthTribe, and #Anarchapulco through my TSU sponsored design contests with the assistance of several graphic designers, created @TribeSteemUp organic - unbleached - herbal dyed t-shirts with the top two designs from that contest, consistently helped run/develop #TribeSteemUp most of the year, organized and performed an awesome show with the Star Tribe Alliance, AlaisClay, Gaia Experiment, Mic Crenshaw, Von Gage, Quincy Davis, & Erin Miller at the Geodesic Art Collective in Portland Oregon (published most of the set videos on #Dtube), completed an entire Steemit series called Backyard Cannabis Farming to help new cannabis growers get started with easy to understand instructional videos, completed another and my most successful year of cultivating cannabis ever, acquired @SteemSilverRound's among other silver with some of my Steem earnings, and am also almost finished with my #Anarchapulco event t-shirt project (most of the herbal dyeing and tie dyeing is complete - taking them to the printer tomorrow).
I accomplished all of this and more, in less than one year, and first grounded all the intentions for these accomplishments on this platform (scroll down on my blog for proof). I also feel proud to know that the presence of my life force has had a positive impact on our world this past year.

Vitally Important to Remember When Grounding ANY Intentions
When writing down your intentions, goals, and aspirations, ALWAYS be very specific & deliberate with your word selections. Make sure that your intention is not too general, because if it is, that may be all you receive. The more direct you are with what you seek in your writing, the more accurate and beneficial your eventual manifestation will be. You can state your intentions in the form of a request (question) or statement, but ALWAYS write intentions in the present tense for maximum effectiveness.
BE PATIENT - give the universe time to work its majik. Actualizing a grounded intention does not always happen in the snap of a finger or overnight. It usually takes the universe a little while to get to your lines - there is a lot going on out there after-all, you are not the only one grounding intentions and transmitting messages to the etheric.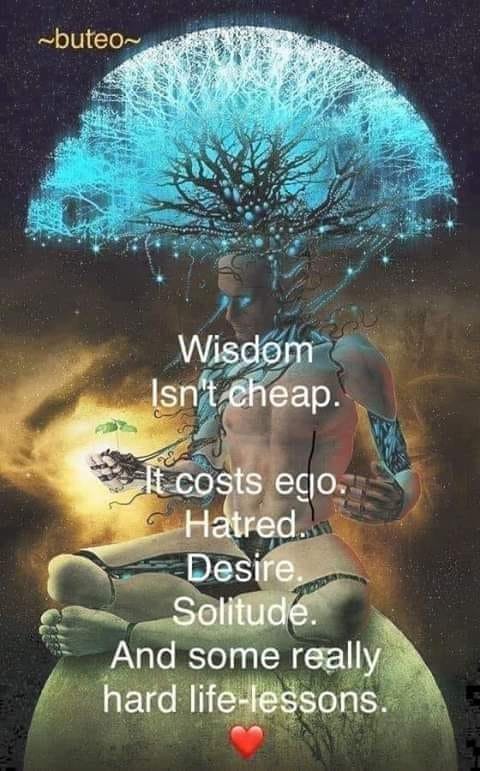 Image Source
Another way to improve the likelihood of actualizing your grounding, is by aligning your intentions with the greater good, not just your own, and sourcing your passion from a place pure in heart and spirit. People who have such intentions are more in tune with our etheric world just by nature, and will automatically have optimal success in their actualizations. If you have the collective best interests at heart and that is a top priority for you, the universe will have your back hard - just don't get any more discouraged than necessary when the cosmos put you through trials and tribulations - those are to strengthen and prepare you, and are only bestowed on the chosen few - the strongest of us - those of us that can handle the engineering of major change in positive evolution of our world and people.
Most importantly of all - please do not forget to BE CAREFUL WHAT YOU WISH FOR - because you will likely get it the way you wrote it. Words represent metaphysical energy and emotions and carry the weight of that with them when written, read, or spoken. This can take a little practice, and often results in re-grounding similar, but more specific intentions after realizing that what you received was a little more broad than what you were actually seeking. Also keep your writing peaceful and in harmony with what is best (in the purest sense of the word) for you. Always write your intentions from a place of love, and not fear. This will avoid setting up a "curse" or "hex" so to speak, which has all sorts of undesirable karmic effects.
Additionally, do not rush grounding intentions (or spell casting) that you know in your heart you are not yet prepared to confront in this reality (even if your mind and body disagrees). I made this mistake at one point in my life when I was crafting a spell-book of sorts that I intended to publish called the Collective Consciousness, which ultimately led to one of the biggest regrets of my life. I and others developed that book for about two years before I lost track of its whereabouts. I still wonder if I will ever see the book, or the person I left it with again - but deep in my heart I know I will. I do not wish to elaborate further on the circumstances surrounding those events at this time - but I will say a divine friendship is slowly molding from it all - so maybe its not so much of a regret any more.
Finally, any time you are operating in the psychic realm (especially if you are just starting to walk through that door), always be aware of potential cloaked entities that seek to deceive you, no matter how confident and trusting you are of your awareness. A little off topic from grounding intentions, but felt compelled to mention it here - make it so.

My Intentions for 2019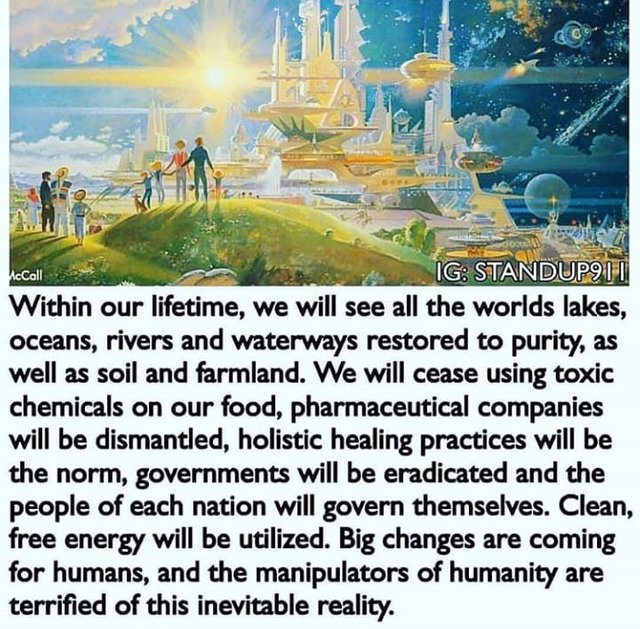 Image Source
Create a massive mixtape album with 20+ tracks that will include most of the conscious revolutionary #HipHop artists that I have had the pleasure of connecting with, plus a few more, and myself (@ELAmental).
Create and publish the longest collaborative song project I have ever attempted which Totem has already created the stellar custom tribal instrumental for, to be included on the mixtape, and include at least eight to ten conscious #HipHop artists from the mixtape.
Compose, record, and publish an epic and positively impactful song with @AlaisClay and record and publish a music video in Acapulco, Mexico at the various Anarchy/Spirit conferences in February 2019, with @StateofAnarchy recording and producing it.
Get to Acapulco, Mexico safely, comfortably, and affordably with @Hempress, and have one of the most memorable months of both our lives, filled with joy, new friends, healing, and achievements.
Record and publish many tracks with @AlaisClay and @Alchemage.
Have profitable and successful vending experiences at #Anarchawakening, #Anarchapulco, & #Anarchaforko, with each and every person that purchases an #Anarchapulco custom t-shirt, sticker, @SteemSilverRound, old school silver Mexican currency, and any other items we are offering, achieving great joy and satisfaction with their purchases of sustainable items that will last them for their entire lives.
Educate many people about the benefits and practices of eco-conscious sustainable clothing production and care, prioritizing up-cycled/used garments over all else (using what we already have), herbal dyeing, and low-impact tie dyeing.
Extend a massive amount of divine wisdom to a variety and multitude of people, through the conscious #HipHop music I compose, and collaborate new songs with many more like minded conscious #HipHop artists and other musicians that share my passion for creating the types of music I also manifest, including Alais Clay, Gaia Experiment, Truniversal, Talilo Marfil, MCAD and Linguístory of Wondering Monks, Erin Miller of Subconscious Culture, @Alchemage, Von Gage, Mic Crenshaw, DISL Automatic, The Profoun Poet, Rob Hustle, DMTHawk, and man others.
Take my music career to the next level, and refocus my lyrics completely towards eco-conscious and humanitarian activism, in the interest of creating a healthier, more beautiful world, and inspiring many more people to help us co-create this world restoration.
Build @EarthTribe, @TribeSteemUp, and all other shared values #TribeVibes groups I associate with to a higher, more impactful level than they have ever realized.
Build a solid, interesting, quality, and consistent Smoke.io network and blog, and assist our Steemit community in rebuilding our precious platform into something that is much more efficient, easy to use, and evolved from what it has been.
Build a solid house-cleaning company with @Hempress (Ginger), and acquire many pleasant and easy to work for clients who treat us with the respect any hard working employees deserve.
Expand my abilities, equipment, and access for processing quality cannabis concentrate legally, and choose the best and most appropriate location for it.
Travel to Colorado to further connect with the conscious #HipHop scene and people, and get our foot in the door for trimming jobs that pay $20+ per hour.
Travel to the Virgin Valley with close friends in Nevada to mine high quality fire opals of various colors/varieties, including many black fire opal petrified wood limb castings.
Travel back to my home state of Virginia during the summer to reconnect with people that have turned their lives around, and are doing well for themselves, enjoy visiting family, and attend a stellar festival and/or event at Bonfireland.
Travel around Oregon to see more of its beauty offered by nature. Visit more hot springs, waterfalls, and go on more hikes to new areas, finding hidden treasures in unexpected places.
Make healthy eating habits, healthy sleeping regiments, exercise, YOGA, and my general overall health a much higher priority in my life.
Get all the dental work I require done in Mexico for a greatly cheaper rate than in the U.S. that I can actually afford, with excellent quality, that will sustain for the rest of my life.
Have another successful, healthy, and organic backyard cannabis grow, with zero loss of product.
Create Oregon Country Fair custom event t-shirts for this year's fair, attend Oregon Country Fair, and sell all the items we create for the event.
Vend food, smoothies, event shirts, tie-dyes, herbal dyed clothing, silver wire wraps, crystals, gems, fossils, and many other items at several festivals and events, including the Dap.
Be a valued member of the up and coming hemp revolution/Oregon community, learn more about hemp cultivation, processing, and offer a means of distribution for various types of hemp products.
Watch the crypto market rise to the highest financial values that have ever been seen, and spend and trade my cryptos wisely with perfect timing, which will lead to establishing a house and land for my family, and establish an eco-village with the right people who truly align with values that are most beneficial to mankind and our Earth mother Gaia.
Continue to co-create a healthier, more beautiful planet Earth for future generations and ourselves.

Always be careful with your words in all mediums - words are powerful and affects everyone in various ways. Remember this...
"Words are SPELLS - that's why we call it SPELL-ING" - @Alchemage
Grounding intentions are not always necessary for everyone in every situation, although it is an extremely useful and viable tool to utilize (I also recommend keeping obsidian around to assist with grounding energy - it connects you with the Earth-Star chakra & absorbs negative/stagnant energy from an environment ).
Ultimately though, if achieving something is your goal, just decide that you want to achieve it, make a little (or a lot of) progress each day, and you will. Just always anticipate obstacles and road blocks - problem solving ability is one of humanities most valued characteristics - so go out there and make your species proud!
Blessings everyone & stay tuned - into the right frequencies

Do not forget that my debut conscious Hip-Hop album is completely free for download on Bandcamp and Soundcloud (click the links to go to my music on those platforms), or CLICK HERE for download instructions.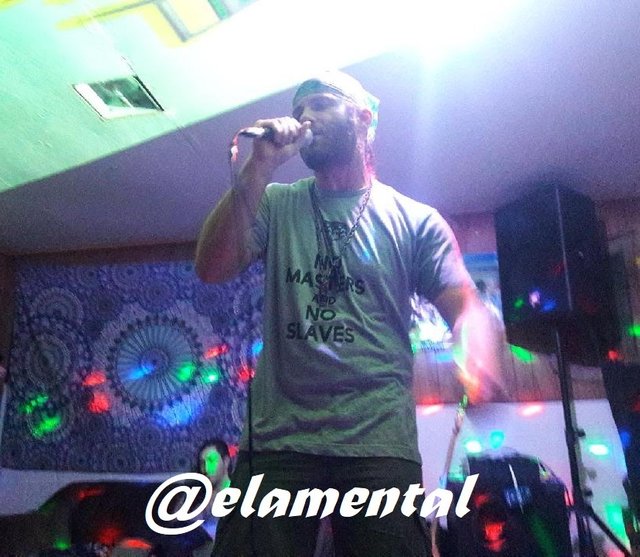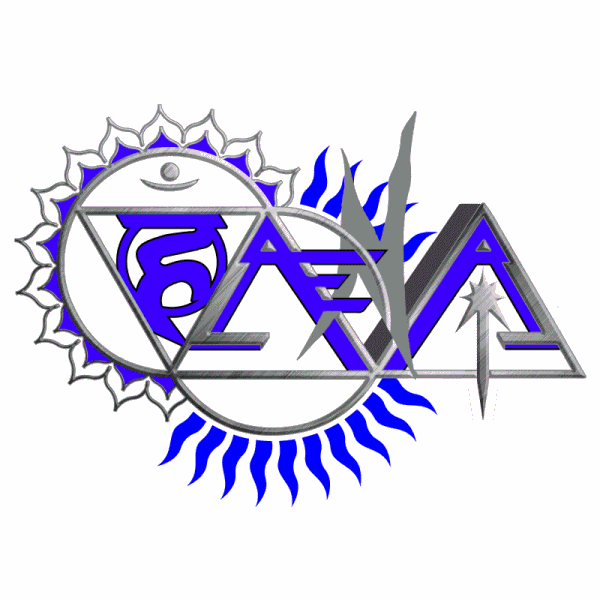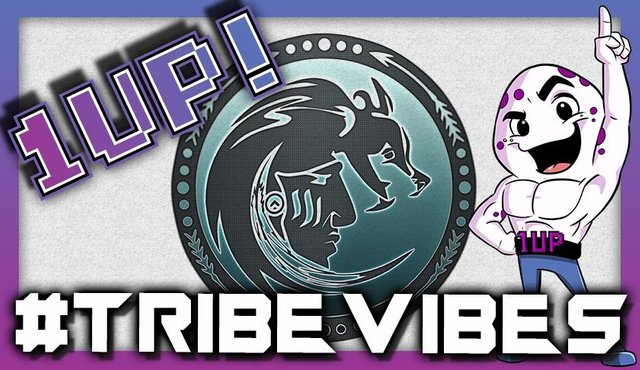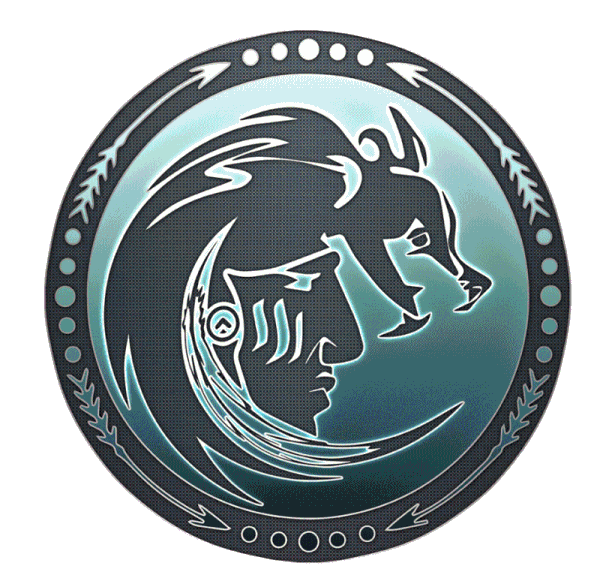 PLEASE CLICK HERE to view my blog with all my recent articles on cannabis, silver, Steemit, contests, cryptos, underground conscious Hip-Hop, healthy living, festivals, my collections, and MY STEEMIT STORIES! & have a BLESSED DAY!!