The beginnings of Life 2.0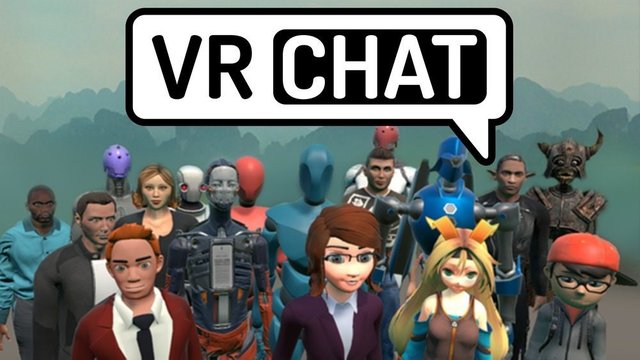 VRChat - Pioneering Life 2.0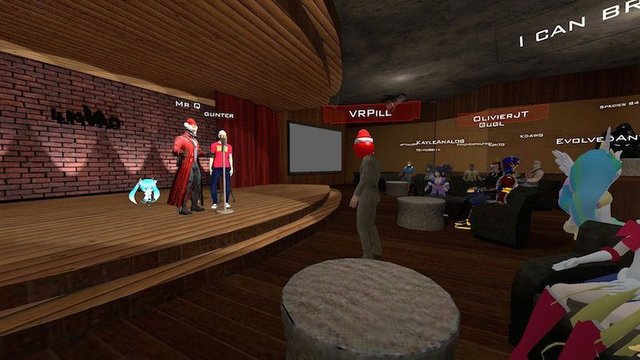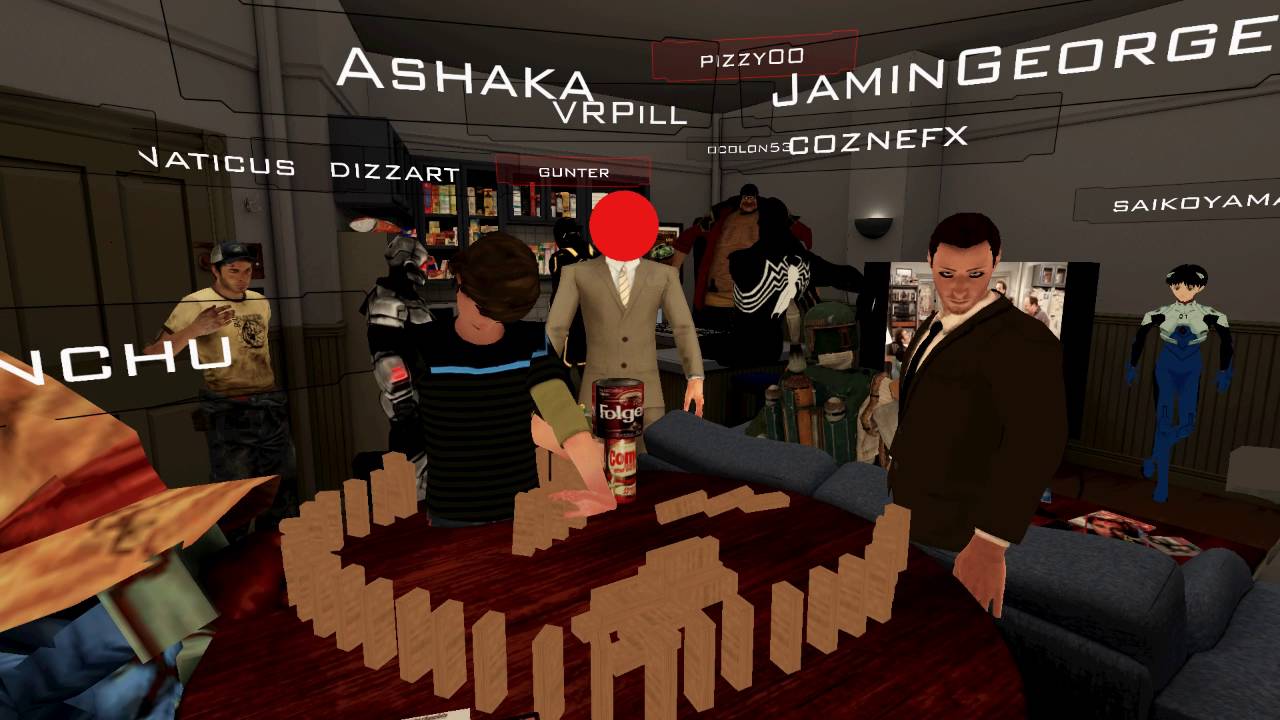 ---
What will it be like to live in the future? This is a very interesting subject to think about. In fact i've written many different articles about this topic on my blog. Yesterday I actually found a video series on youtube that also explores this topic. Whats cool about the series is that it takes place in virtual reality in a conference type situation.
---
Ex: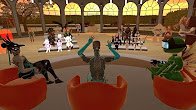 Episode 10 of the ENDGAME Series
---
The name of the series on youtube is called Endgame. All of it takes place in a VR game called VRChat. The idea of this series is that in each episode they talk about a separate topic relating the endgame of humanity such as the social aspects of VR, transhumanism, emotions in VR, virtual etiquette, and even the neural lace. Its a really interesting series and overall I just think the idea of it is really cool.
It gets me excited for the future of VR and when VR eventually becomes so advanced that it basically becomes the reality that people mainly spend time in. A time where virtual reality as the title of my article suggest basically becomes life 2.0 . Just like what goes on in the The Mortality Doctrine book series which was written by James Dashner. I highly recommend the series by the way!
In this article I mainly just wanted to showcase this youtube series and encourage you to check it out and to also subscribe to their youtube channel if you like the series they have going. If I manage to get a VR headset relatively soon I would love to join in in their VR discussions. If you have a VR headset the game can be found here and if you want to join their VR discussions you can find them in VRChat every Wednesday at 7pm PST.
Leave a comment telling me what you think of the series or even about the idea of living in a future where virtual reality is the main reality you spend time in!
Disclaimer: I do not own these videos nor did I help make them.
Here is their youtube channel make sure you subscribe to them :) https://www.youtube.com/channel/UC9Qo0Iz5OdE1KRIqJVkD93w/videos?shelf_id=0&view=0&sort=dd
Series at 7/2/17
ENDGAME 1
ENDGAME 2
ENDGAME 3
ENDGAME 4
ENDGAME 5
ENDGAME 6
ENDGAME 7
ENDGAME 8
ENDGAME 9
ENDGAME 10
Go to their channel for the rest!
UPDATE for my blog: For those who is following me and have read my Nyborg series up to chapter 3 and is waiting for the fourth one then keep a eye out for it tomorrow on the 4th of July because I will get that posted then. P.S. I didn't plan that by the way :)
Image Sources: (1) (2) (3) (4)
---
Nyborg Writing Series
Futurtopia Series
- Futurtopia#5 - 5G is the key to the future?
- Futurtopia#4 - Problems with the Singularity?
- Futurtopia#3 - How blockchain will revolutionize the world!
- Futurtopia#2 - Living forever?
- Futurtopia#1 - Neural Lace (How Society Will Change)
If you like the article please give it an upvote and resteem! Also follow me if you like this content.