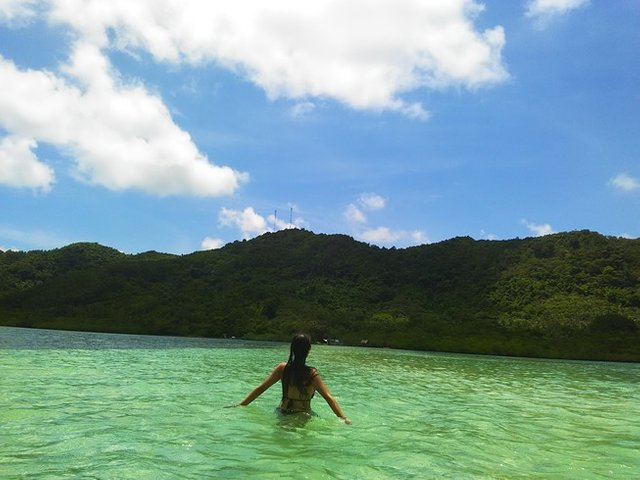 I just realized that I'm rep 66 now and I see most of my followers have leveled up too. Maybe this is a gift from heaven after the hard fork. I know that rep score doesn't really matter to most of you. As for me, this is just a little Steemit achievement. I remember how it took a long time for me to even get to rep 65 considering that I write every day. I've seen some Steemians from the June 2017 batch are now in rep 68-70 as most of them are popular contributors and whale favorites, while some are using high rep bidbots (it helps in increasing your rep score).
And of course, I don't need to be jealous that I'm not a whale favorite. Well, I used to be, it does not even matter now. I have other things going on in real life. I also understand that I write stuff that most people don't really like, really? If I really want to get the attention of high rep Steemians and whales, I need to write popular topics and go out of my way to comment on their blog posts or be active on discord. I'm just not a networking or commenting type. I usually just comment on my followers' post or when I come across a really interesting post from others. I couldn't care less about the number of followers I have either as only a few of them are engaging anyway. One thing I learned in the past 1 year and 4 months is to just focus on writing my own stuff. I stopped comparing what others have and what I don't. And I think that if you write passionately and consistently, eventually you'll get some regular upvoters and supporters. Not that big upvotes okay, just some consistent steem income.
I just wish that Steem and Bitcoin will go back to last year's price level especially now that I need it the most. As you all know, I've been living off Steemit for more than a year now. I've never thought it's possible but it is. But of course, I can attribute it to the low cost of living here and my frugal lifestyle. If I value having more time than anything else, then I don't really have a choice but to live on the bare minimum. Like, stop partying or eating out. I avoid meeting people as well as even that cost money. If you want to make things happen badly you have to sacrifice a lot of things in life.
Steemit helped me get my startup off the ground. But now, things are slow in society so I'm still relying on Steem. There's this looming uncertainty, what happens next or tomorrow? Will I get more clients? That is just the reality of entrepreneurship. I know I just launched my website last month and I'm still in the early days. There's no room for feeling discouraged at this point. I can continue writing and keep my website running, there's really nothing to lose. Well, next year I have to pay the hosting plan and domain subscription but I think Steem can handle those expenses. I also applied for the 'income tax exemption program' as a micro business in the community and I really hope I get approved soon. That will greatly help me a lot.
Right now, I'm writing SEO content for my website as part of my marketing effort. I write articles that target my preferred market - leisure travelers and traveling business professionals. I just don't have funds to pass this task to the experts. I'm still not on top of Google search when I search my website, but someone told me this will take 6 months. I might need a proofreader (native speaker preferably who is willing to volunteer or accept a tiny bit of Steem + auto upvote in exchange, per article edited). Just be honest what you need in exchange! I don't mean to cheapen your skill and abilities okay, I just don't have funds for SEO marketing efforts and sales at the moment. If you enjoy editing stuff then that would be cool for you and me, win-win. If you are curious who am I really as I haven't uncovered the mystery to this day, then this is that rare chance, ha! Ok, let me know on discord. Maybe we need to get to know each other first. Maybe this is something big for you and me ...it will take courage for me to do this. It makes me jittery and anxious. I hope, I am not inviting pain but just an opportunity to grow. Maybe I have to give Steemit a chance in my entrepreneurial life, or people, a chance in my life.
Other stuff I need volunteers for:
website optimization (fast loading time and all, probably this needs to be paid as this is technical stuff I need help with)
branding, logo and graphic design.
marketing (help me tie up with some agencies in your area (my holiday package is subject to your markup) - this one is pretty serious. This one is an opportunity for you too. I need to discuss this with you in detail as my packages are concentrated in one region only. I have a niche. Everything is in place (hotels, resorts, activities, transportation, client service, guides), you don't have to worry about anything else.
This is serious stuff okay, I mean, don't commit if you can't. Don't say you can just so you can find out what am I outside Steemit. Let me know if you will stop working on it. The most important thing is to let me know. Now don't get me wrong, I'm not very important. I am just a bit scared for some reason... I really have a hard time trusting people. But I know that I have to trust at some point. I have to move past this in order to succeed in life.
Other awesome perks for being my volunteers (aside from knowing how sweet I am really contrary to the @diabolika I portray here), you will secure my precious cents upvotes (which will definitely be upgraded if you contribute to the success of my business). And of course, you will have access to tropical holiday perks (free tours), but pay your own flight tickets, please! Perhaps, we could even work on something big in the future like Steemit holiday packages (Steem paid holiday or something).
Anyway, I have a real life friend from the states I've added as a WordPress editor but he is quite busy now. So, he stopped editing my stuff. Probably because I don't pay him, ha! I am just saying, this is a serious volunteer work. I will trust you to have access to my website, and my life! It means you are special. Please understand that this is a huge thing for me. Something I've never done before here on Steemit.
Maybe I need to work on a volunteer agreement or something (confidentiality stuff) what do you think of my idea?