Hello Steemians
Before you start reading this post, please pay attention to what @lauram @gowealth @akdx and others are doing. I do not give votes in people's comments if I observe that they have not read the post. In the first post (link below) you can see what happened. Almost everyone who struggled to write something positive is with 8, 10 upvotes because I really want to teach you sharing my life and I have very little time I have for it because I really have a busy schedule. There is a very important question in this post and:
Please pay attention to what I asked for in the post that will be very important in what I intend to pass on to everyone on a positive and positive mindset. I really want you all to understand the true spirit of networking and a union between everyone who comments on my posts. I told you not to vote for yourself. I also asked you to vote for everyone who made positive comments. Please understand that it costs nothing and if everyone votes among themselves we can create a community where everyone will always be receiving more votes. No matter how much you have of Steem Power, what matters is the attitude, change the mindset so that everything can flow genuinely. This generates respect and unity and as a consequence financial prosperity and perhaps true friends in the future. This is one of the keys to building an honest network between all of us.
If you are new in my blog, this post is a continuation of the other two I've previously shared, so in order for this to make sense, please I I suggest you check those out first.
1 - Building a Successful Business and
2 - Winning By Adapting to a Changing Life
As I was saying on the last entry, when I was 18 I had to learn about a new world, started to see a world where you have to know how to sell what you are doing. Im still not talking about entrepreneurship as I understand it today, that came a little bit later in life.
When I started to produce spots, jingles, and commercial music, working with radio personalities I also landed on the opportunity to work with publicity campaigns. That became the catalyst for the second company I started, a Publicity Agency when I was only 22 years old.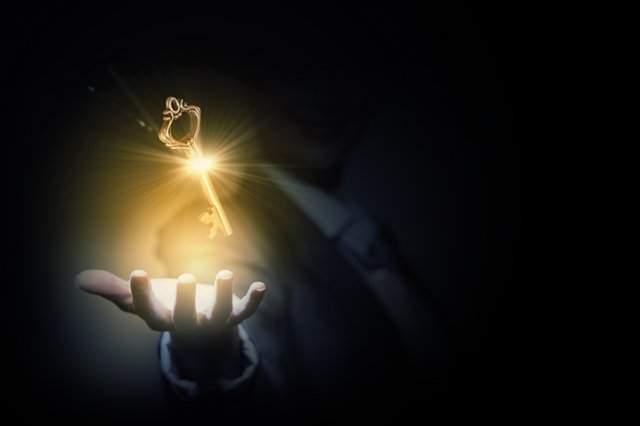 img src
Once again I found myself in a new world, learning how to workout media maps, because I no longer had to work only with audio. I had to work video, negotiation with communication mediums, and at the same time learn how to manage the budgets for our clients so that they would get the best bang for the buck.
I can guarantee you that not having a mentor, and just being 22 years old, gave me a lot of stress, and it required a lot of personal sacrifice, but it was worth it.
I continue to be self taught, and believe that it's very valuable to be this way, to run after the information you need, learn from your mistakes, let them guide you. Eventually you build a puzzle in your head that will make sense, but for that you must be willing to work really hard.
What are the takeaways from this post?
Mainly: Don't be lazy, today google is a thing, you can use it to research just about anything, find forums, be critical, and skeptical.
I also wanted to ask you something:
HOW MANY HOURS TO YOU REALLY WORK PER DAY? AND HOW MANY DAYS WEEK?
Let me know on the comments below. On the next post, I will share some thoughts on that front, what it means to work hard.
I would encourage you to share (resteem) these posts that I've started to write lately. I've been really short on time, since I'm mainly focused on my artistic career these days. On top of that I still have four companies to take care of, and cannot ignore them. I can guarantee you that the ideas I'm going to share on these posts are going to help you take a good look at yourself and reach a better way of living, with the right mindset that can translate to finances too. This is what I'm trying to do for the users of this platform, for my steemian friends.
Very important:
I would really like it if those who read these posts would take their time to support, to upvote those who have taken their time to read, understand and leave meaninunful comments, in the same way that I do. From now on I will stop upvoting those who self vote on their comments, and I would suggest everyone to do the same.
Why? Because believe me: This is how you build a good network, with good people. Like this everyone can win recognition.
If you are new here reading my blog be sure to read the previous post because as I said earlier I am writing a number of them and to understand every context that I wish to teach for everyone it is important that you understand that they are interconnected step by step to build this journey of change of mentality and positivism.
Don't forget to follow @chbartist and resteem these posts if you like them. The content and conversations could be valuable to someone else, even if you don't know that person.
Wishing you all the best