I Want To Break Free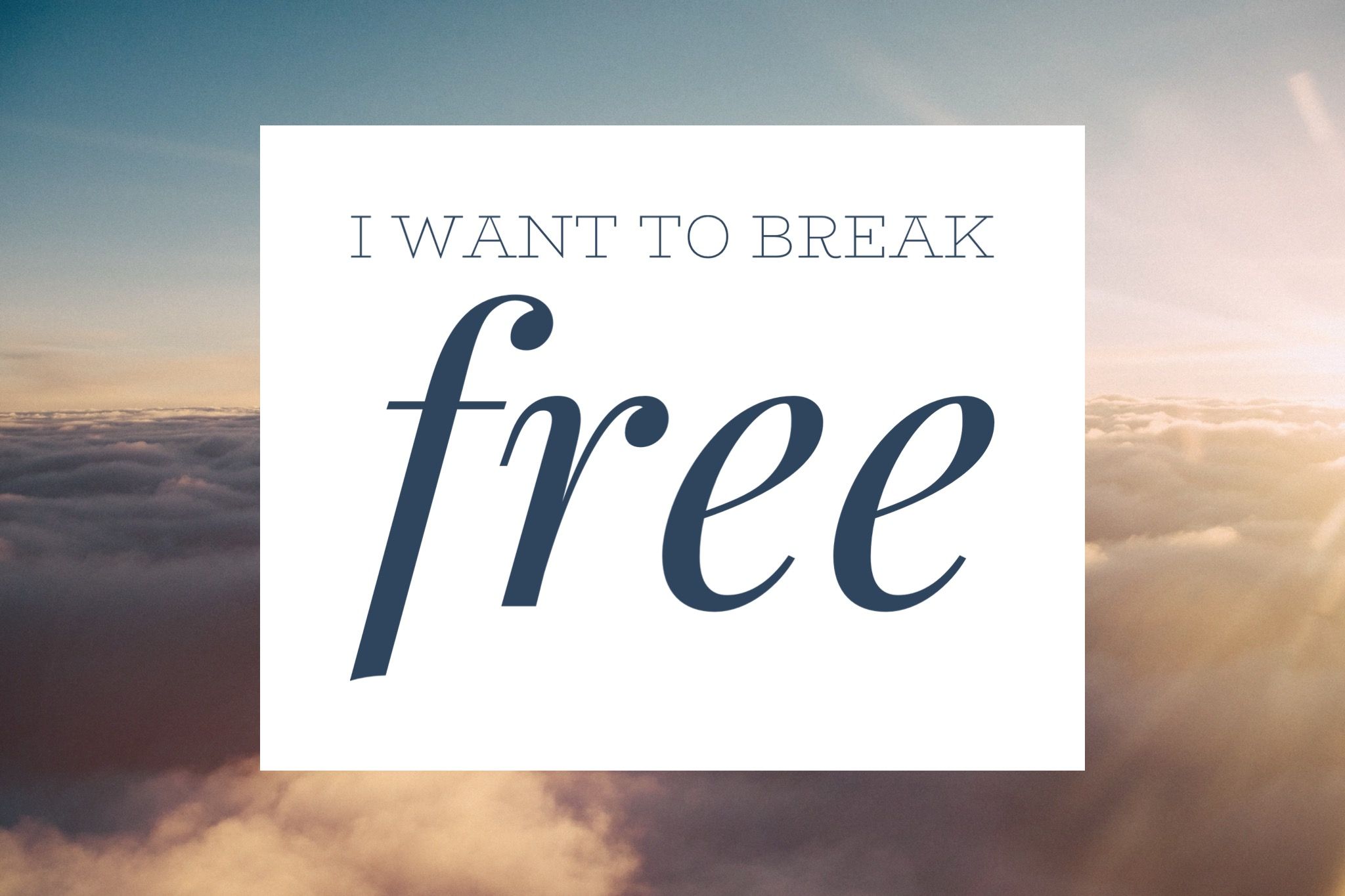 Since I was a kid, I knew my life was already different from my friends. My family was different, my tastes were different, my maturity. Not saying I was more especial than them, just unlike. In fact, we all are, but not everyone know that.
For years I blamed myself for swimming against the tide, but a couple of years ago I started embracing who I am, like, enjoy and can do, instead of sabotaging myself being what I can not be.
For example, my best skills are related to creation/creativity, mostly things I can create with my own hands. I used to feel guilty for not being happy in a office, or being tremendously incapable of talking to clients and making business. In my own words, I was a waste of space in Universe. What a silly thing to say to yourself!
In order to see my life in a different way, I had to accept I was different and that's it. What I learnt from it was there was plenty of ways to feel blissful.
I've been feeling this need to break free quite strong lately. Do I really need to account for what I do in life? People really have the power of controlling my destiny? Am I really letting society, shame or fear control myself and apart me from my own happiness? Do I deserve this punishment? And do you?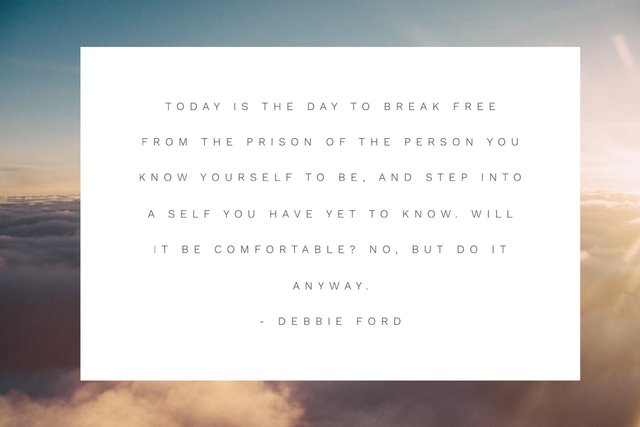 I truly believe that we as humanity need to start breaking paradigms right now. See ourselves and everyone else as builders and not buildings. We are not solid and we shouldn't be, we are unique beings living in a eternal metamorphosis.
I remember a story of a friend of a friend that used to say she would enjoy a list of things when she'd retire. She retired then, and died a week later.
What are we waiting for to live? And what are we living for? Are we doing what we want? Are we being slaves of expectations? Are we challenging ourselves? Are we opening our minds enough to see life in another perspective? Do we have peace of mind? Are we counting on luck? Are contributing for a better future, city, world? What are we doing with our lives?
Thanks for reading,
B.
---