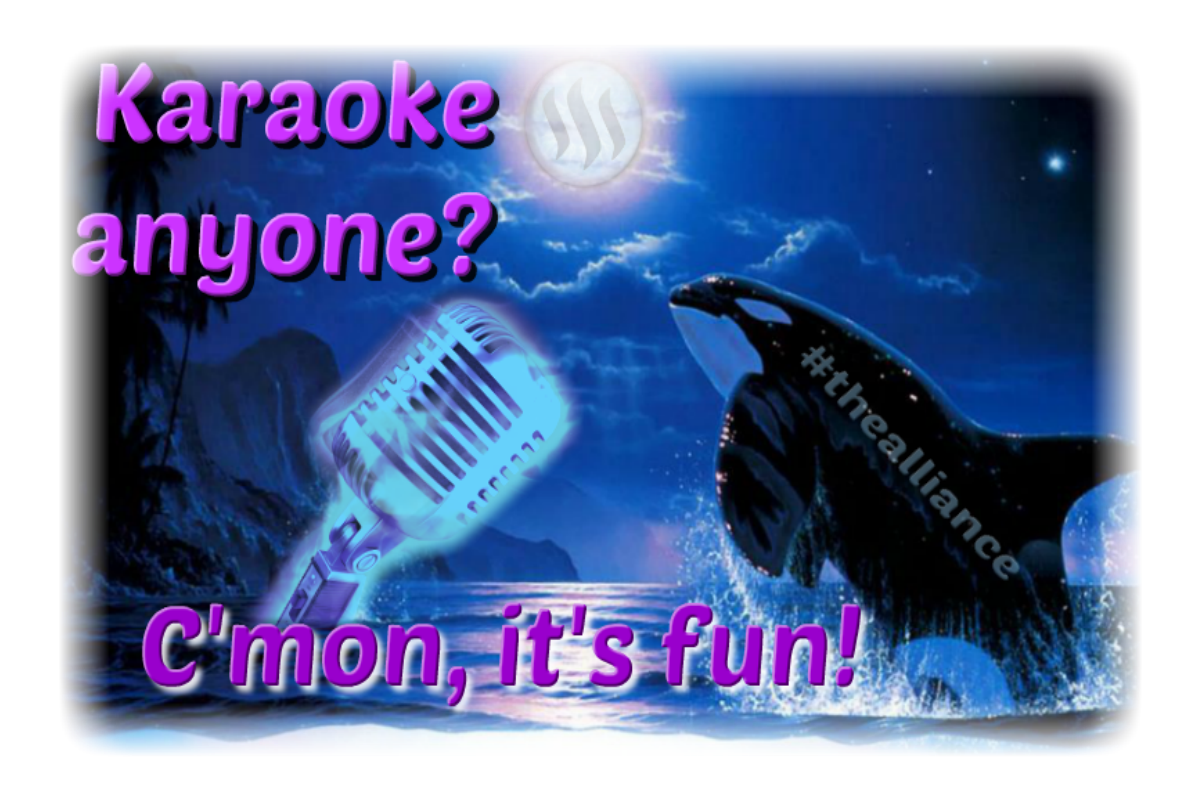 LOVE it, LOVE it, LOVE it...
but without further ado,
the winner for week 23 is...
We had another fabulous turnout for this week's Karaoke Contest ladies and gentlemen.. Was really difficult deciding, but the winner is

@tinypaleokitchen

! Can tell you're back up to 100% health. She sang

Amy Winehouse - 'Valerie'

and belted those chords out with precision! Excellent job!
Our second place winner This week is a new shiny face and the beautiful voice of

@jackielouvarquez

! Appears you already have several fans! She sang the classic Cat Stevens'

'Wild World'

and did so very well. Hit a soft spot on

@enginewitty

's ears, well done!
The final winner this week is that powerful voice held in the soul of

@alejandra23

. Here she is singing

Zombie by the Cranberries

and totally giving us chills. Great job, keep on singing!
Week 24 Begins
Thank you to everyone who entered. We look forward to another week of fun and games! We can't wait to hear all the lovely voices and what songs they choose to sing :) So, show us what ya got and what ya love! Then, drop your video and/or link to your post with the video of you down there in the comments section. Easy, right? Here's 'the catch'.
Rules
Each week, this post begins the new contest and you have until you see the 'Contestants' post on the following Saturday to get your entry in.
The 1st tag for your submission post must be #karaokecontest.
This submission thread must be upvoted (if you would like more competition, please resteem it).
Your video of yourself singing MUST be in the comments of THIS post (so you can get the popularity vote), or at least a link to your Steemit post entry.
JUDGING CATEGORIES
Popular vote: This will carry 25% of the overall score. Whoever has the most upvotes (not reward amount for the post) in the comments below, will win the popular vote.
NOTE - You may only vote for yourself ONCE, purchased bot votes for yourself will not count.
Timing: 25% weight - how close you are to the timing of the original lyrics.
Pitch: 25% weight - how close you are to staying on key to the original lyrics.
Likeness & Performance: 25% weight - how much you actually sound like and embody the singer of the original lyrics.
PRIZES
We have prizes for 1st, 2nd & 3rd places. 10 SBD for first place, 7 SBD for second place, and 3 SBD for 3rd place. The winners will also have their entry posts NOMMED on by
@killerwhale
and resteemed so everyone can see your slick singing skills!
And The Judges Are...
'Major', @topkpop has agreed to continue her passion for musical talents and stay with us on the judging panel.
The project brainchild @enginewitty, who just loves any and all music.
One of the leaders of our Spanish Syndicate, 'Commander' @sol25, is also 'lending an ear'.
This contest is sponsored by
#thealliance
. We truly appreciate all the support you stupendous Steempeeps give us. This really is fun everyone, we're having a blast!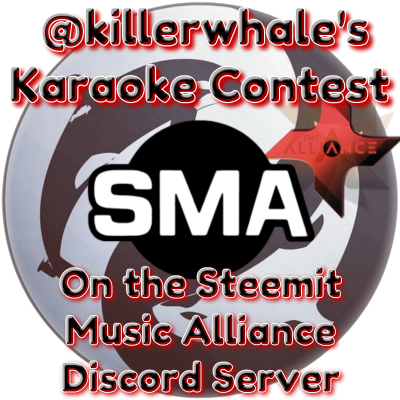 Community
Our Faithful Supporters
Look into the Open Mic contest, sponsored by
@pfunk
and hosted by
@luzcypher
! Support your favorite artists by
stopping in to see their entries
and show them some love! They are now in week 68 now and have been a nonstop thing of beauty in the progress of the musical community here!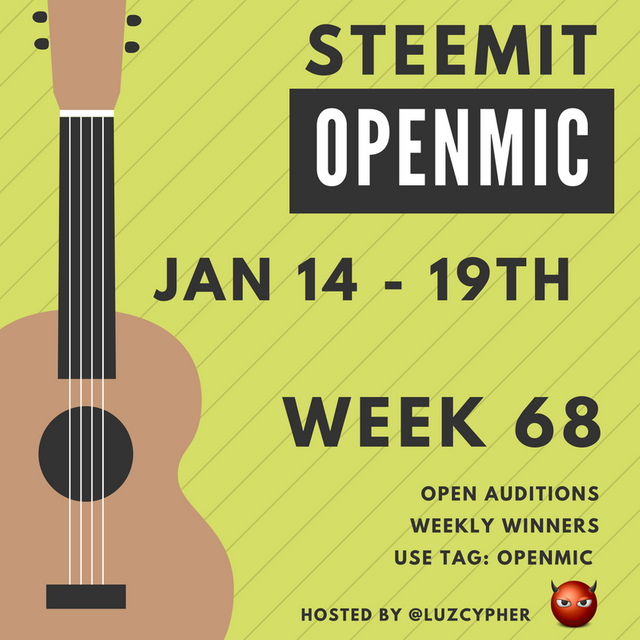 Do you like to dance?
Stop in here
to check out
@donatello
and his 24th weekly dance competition! I would love to see people get in on this. C'mon...you know you want to! Don't get cold feet now, you'll trip over them out there on the dance floor!!