A torii gate and lotus blossoms. Welcome to Japan.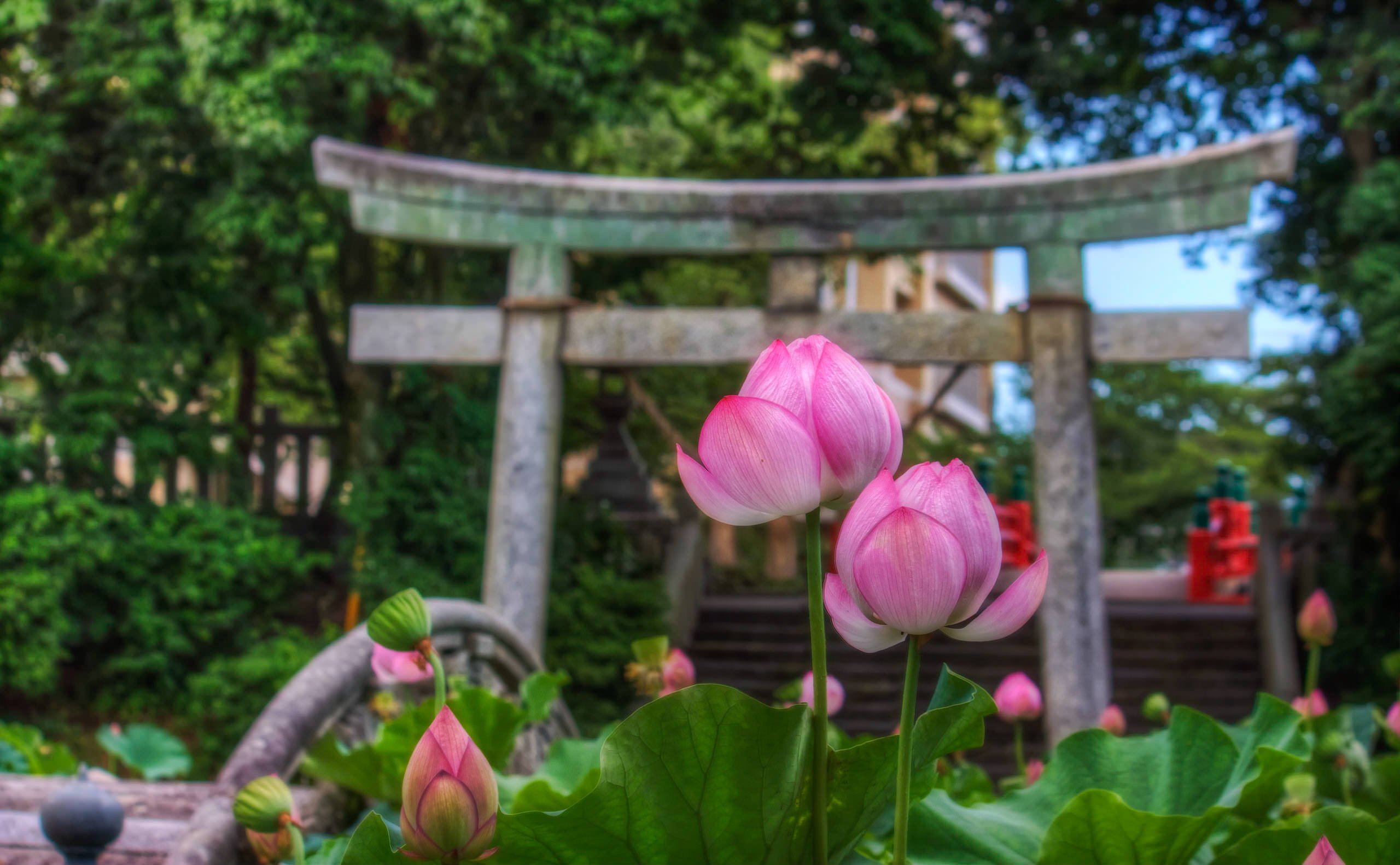 In the previous Beautiful Japan post, I mentioned a story where the future Shogun, Ieyasu, had his army camp at Iga Hachiman Shrine to pray for a sign of victory, then hired some local ninja to move the shrine torii gate while his army was sleeping, providing "proof" of their prayers having been answered when they woke up and saw the moved torii.
The photo on that post showed the shrine main entrance and lotus garden. Well, here is the opposite view, along with the torii gate that was once, about 400 years ago, quietly dug up and moved by ninja during the night to provide proof of the divine and motivate superstitious solders.
Notice how tall the lotus are. In this shallow pond, they grow straight up several feet. That tells you how far down they go when you see them just floating on the surface of deeper ponds.
---
❦
Don't miss the other great photos in the Beautiful Japan photo series!
Recent Photos
Collections

| | |
| --- | --- |
| | David LaSpina is an American photographer lost in Japan, trying to capture the beauty of this country one photo at a time. More? |
---
If this blog post has entertained or helped you, please follow/upvote/resteem. Also, consider buying me a beer.
BTC: 1Gvrie5FDBNBb6YpGBiaTvA5AyvsP814BN
ETH: 0x2Ce5c2b5F3f1a888b50A7bA9002E4F742784dF9c
LTC: LUVLvatsFqCubrJAVmCNQaoUdFAdnUCysU
BCH: qrzdazep5xfxax0ydppun89cxfts2vup9q4wnfn025
Thank you :)