Immagine non coperta da diritti d'autore.
Image not covered by copyright.
pixabay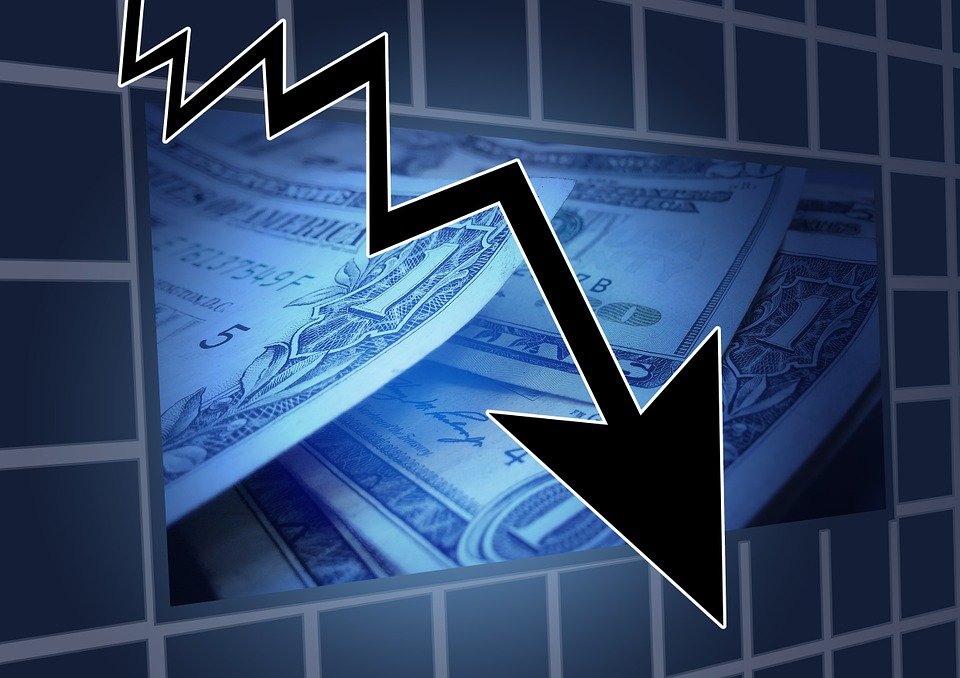 TESTO IN ITALIANO


Attacco speculativo all'Italia
quarta parte


Questo post è il proseguo della terza parte:
Attacco speculativo all'Italia terza parte
Se non hai letto la terza parte:
https://steemit.com/ita/@elohim4/eng-ita-speculative-attack-on-italy-third-part-attacco-speculativo-all-italia-terza-parte
Sicuramente a livello politico è importante dare un'immagine seria a questi livelli, non bisogna certo mostrarsi come una sorta di mendicante, che va in giro a chiedere l'elemosina, anche da un punto di vista dell'immagine non sarebbe il massimo.
Inoltre nel mondo della negoziazione mostrarsi deboli con la controparte, limita il proprio peso specifico, e si indebolisce il proprio potere sindacale, quindi è normale che il ministro Tria non possa parlare apertamente di viaggio con lo scopo di trovare acquirenti per i nostri titoli, ma chi ha orecchie per intendere avrà sicuramente capito.
E' fattibile quindi un aiuto finanziario cinese?
La Cina ha sicuramente le possibilità economiche per venirci in soccorso, gli asset potenzialmente interessanti, che possono far gola non mancano certo nel nostro paese, ad esempio il porto di Trieste, tanto per fare un esempio.
I cinesi hanno già investito molto nel porto greco del Pireo, facendone un investimento strategico e sembra che anche quello di Trieste possa far loro comodo, quindi abbiamo ottimi argomenti per attirare investimenti cinesi.
Il vero problema sarebbero sempre loro, gli americani, che se non vedrebbero di buon occhio vederci cadere nelle mani russe, altrettanto non sopporterebbero vederci aprirci in maniera così decisa alla Cina, e pur di non permettere tutto ciò gli USA avrebbero tante argomentazioni per impedircelo, con il ricatto e l'intimidazione.
Dunque se l'Europa non ci aiuta, e le alternative quali Russia e Cina venissero stroncate dagli americani cosa ci rimarrebbe?
Apparentemente non ci sarebbero "santi a cui votarsi", rimarebbero solamente gli stessi USA, che tanto santi non sono, ma che potrebbero alla fine essere loro gli unici a venirci realmente in soccorso.
FONTE:
https://www.corriere.it/economia/18_agosto_23/offerta-trump-giuseppe-conte-sul-debito-avrete-nostro-aiuto-8efb3fac-a716-11e8-9969-1b4199c31e82.shtml
"Donald Trump, racconta il presidente del Consiglio, avrebbe offerto all'Italia un aiuto dagli Stati Uniti per il finanziamento del debito pubblico nel prossimo anno (nel 2019 il Tesoro di Roma deve collocare sul mercato titoli per circa 400 miliardi di euro, di cui 260 a medio-lungo termine).
Che questa sia l'indicazione del presidente degli Stati Uniti a Conte lo riportano tre esponenti istituzionali italiani al massimo livello. Conte però non sembra aver spiegato in cosa consista esattamente l'offerta americana e se essa abbia alcuna possibilità di concretizzarsi.
L'amministrazione di Washington non ha un proprio fondo sovrano e non ha un potere coordinamento su fondi o banche del settore privato"
ENGLISH TEXT

Speculative attack on Italy fourth part


This post is the continuation of the third part:
Speculative attack on Italy third part
** If you have not read the third part: **
https://steemit.com/ita/@elohim4/eng-ita-speculative-attack-on-italy-third-part-attacco-speculativo-all-italia-terza-parte
Certainly at the political level it is important to give a serious picture at these levels, certainly not to be shown as a sort of beggar, who goes around asking for alms, even from an image point of view would not be the best.
Moreover, in the trading world, showing weaknesses with the counterpart, limiting its specific weight, and weakening its trade union power, so it is normal that Minister Tria can not speak openly about travel with the aim of finding buyers for our securities, but those who have ears to understand will surely have understood.
Is Chinese financial aid therefore feasible?
China has certainly the economic possibilities to come to the rescue, the potentially interesting assets, which can be sure in our country, for example the port of Trieste, just to give an example.
The Chinese have already invested heavily in the Greek port of Piraeus, making it a strategic investment and it seems that even that of Trieste can make them comfortable, so we have excellent arguments to attract Chinese investments.
The real problem would always be them, the Americans, that if they would not see us fall into Russian hands, they would not be able to see us open so decisively to China, and in order not to allow all this, the US would have many arguments to prevent it, with blackmail and intimidation.
So if Europe does not help us, and the alternatives such as Russia and China were cut off by the Americans, what would remain?
Apparently there would be no "saints to vote for", they would only remain the same USA, which are not so saints, but could eventually be the only ones to really come to the rescue.
SOURCE:
https://www.corriere.it/economia/18_agosto_23/offerta-trump-giuseppe-conte-sul-debito-avrete-nostro-aiuto-8efb3fac-a716-11e8-9969-1b4199c31e82.shtml
"Donald Trump, says the Prime Minister, would offer Italy help from the United States to finance the public debt in the next year (in 2019 the Treasury of Rome must place on the market securities for about 400 billion euros, of which 260 medium to long-term).
That this is the indication of the President of the United States to Conte the report three Italian institutions at the highest level. Conte, however, does not seem to have explained exactly what the American offer consists of and whether it has any chance of materializing.
The Washington administration does not have its own sovereign wealth fund and does not have the power to coordinate funds or private sector banks "

"ONE Minute for Peace" meditation campaign.
Join our campaign to save humanity.
http://1min4peace.org/en_US/about-us/

This is my Steemit

That is an
@originalworks

==CONTACTS==
Email: elohim4@libero.it
FB: https://www.facebook.com/now666change
Steemit: https://steemit.com/@elohim4