Hi! i am back ! Karen koomson is the name. I'm glad I'm back except starting all over doesn't feel so good.considering what I started on my previous account had to come to a halt. A young man met me on my way home and snatched my phone from me. As if that wasn't enough he wanted to attack too.. well, I managed to run away whiles screaming. I guess that scared him. All the same I'm glad I'm safe even though I fell and had some few scratches.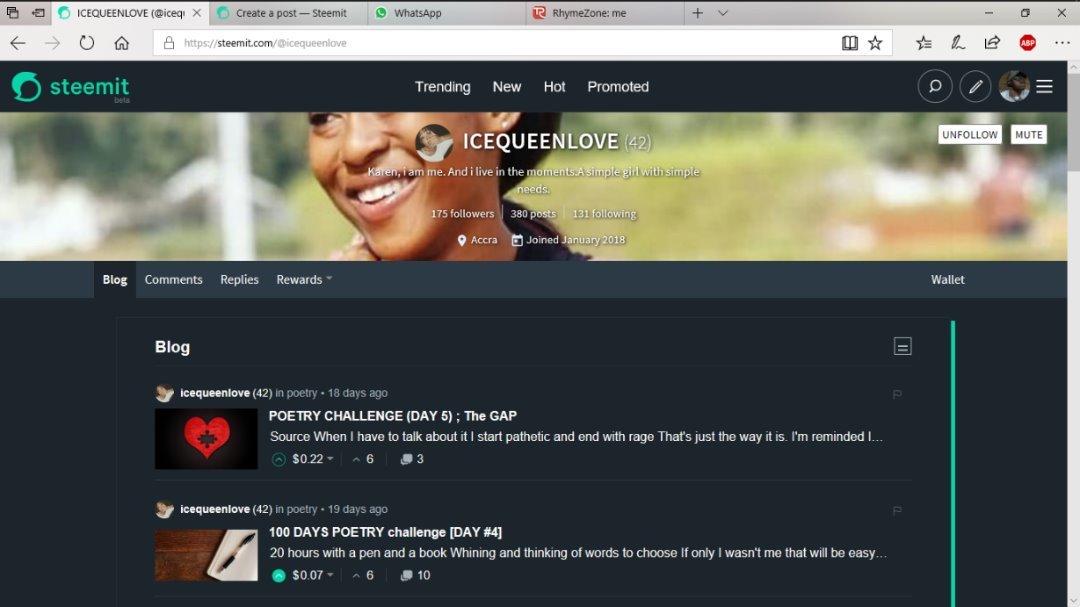 Unfortunately, I lost my steemit password due to this and I had
forgotten to back it up(never thought I'll loose my phone). My bad.
But thankfully, I'm back with a new account 😃 . I have introduced myself before when I first joined as @icequeenlove Introducing myself
I also wrote some free versed poems My anger with hurt
Brokenness to recover~sequel to my anger with hurt
She who leaves
I love you just the way you can be
And a story being Karen Kay which I had just started writing.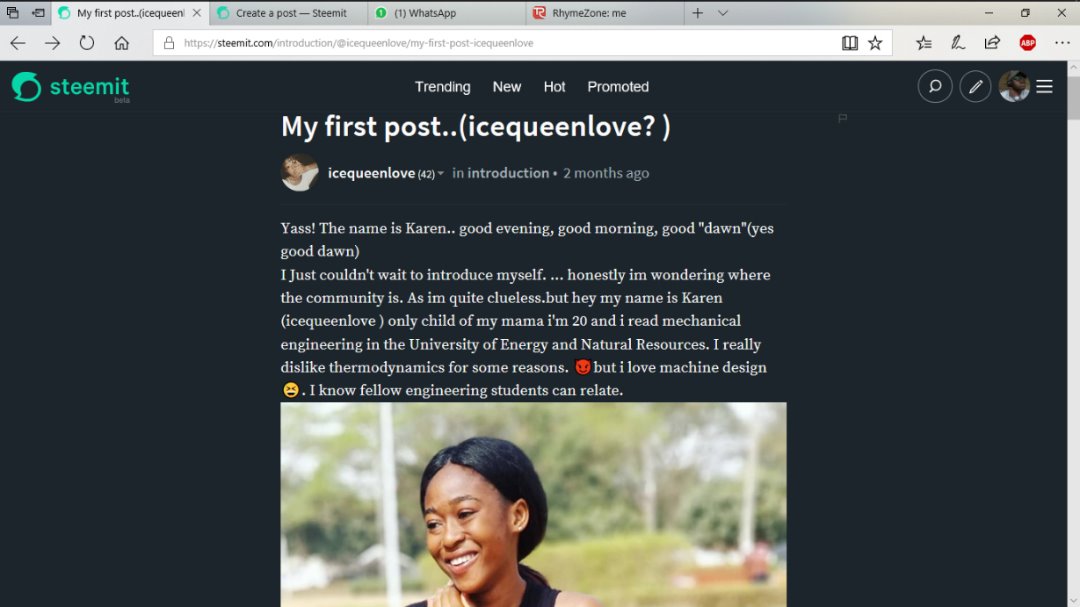 Well posting pictures is my hobby too
. Here are some memorable pics I posted accompanied by inspiring words 👇
Self Love
Sand of time
Be Happy!
WAVES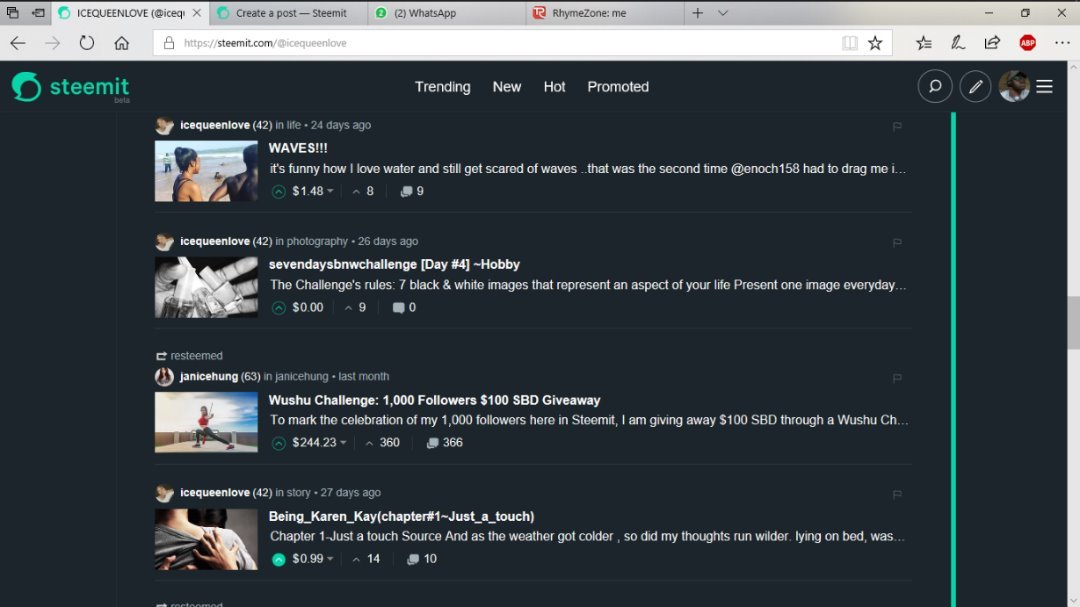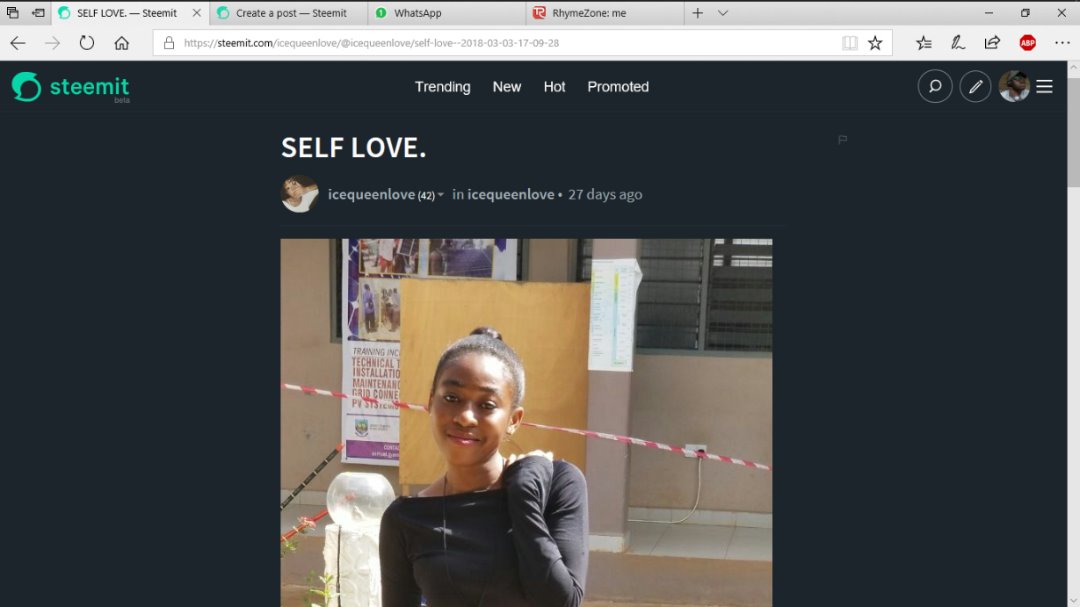 Before I lost my phone I had registered for the 100 days poetry challenge. I guess I'm way behind now. I only wrote to the fifth day 😞
Steemit is a long term thing for me and I believe with patience hard-working and creativity, I'll restore my reputation and even go beyond sooner or later. All the same, I'm glad I'm back to seeing all the amazing people and posts here. I must say I miss a lot of you; the list is unending 😁. Shout out to # steepshot and # steemians and the UENR Community
My dear readers,thank you sooo much for your time . Please note that, your comments will be much appreciated.
Please, should you upvote any of my posts on my old account, kindly be reminded that I have no access to my SBDs. Hence upvote should rather be on my new account . Thanks for understanding. Xoxo 😁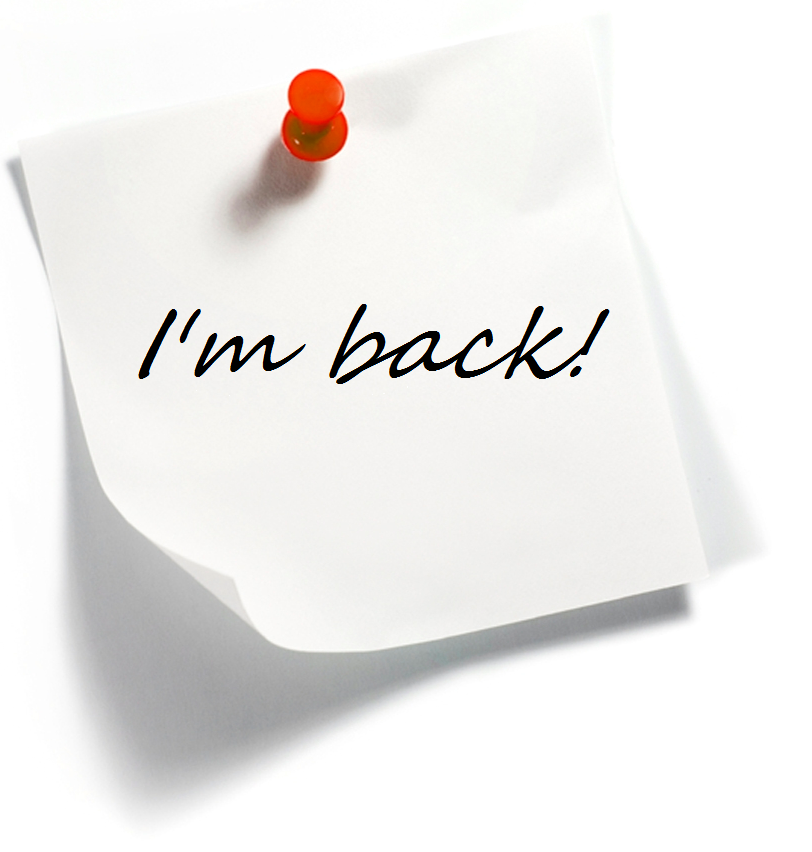 😁