I heard about Steemit a while ago and had to join the community, it's innovation like this and the Crypto space that will change the world for the better and I am happy to be a part of the community and would like to add value wherever I can. Being a free minded, I really like to think out of the box and I believe the future is so bright when it comes to Cryptos, Blockchain and the use of smart contracts.
So here is a little about myself…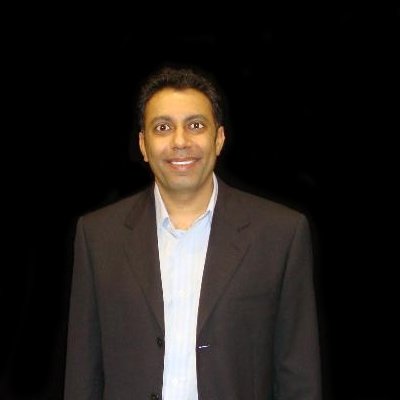 I caught several major trends in my professional life and decided to participate at the early stages and become very knowledgeable in those fields. Having a degree in Finance, I started a media company in Canada during the early internet days and became Macromedia's channel partner in Canada. We started developing websites, multimedia and online learning solutions for some of Canada's largest corporation.
After the Dotcom bust, I focused on my passion for finance and investing and got introduced to the precious metals market. I started writing about the precious metals market and why gold and silver would go up and am still a firm believer in hard assets. I started writing a precious metals newsletter with @dollarvigilante and was invited to be a speaker at several resource conferences including Cambridge House and PDAC (the biggest resource conference in the world, held in Toronto).
I learned about Bitcoin and cryptos from Jeff over 5 years ago, but being a gold bug I always thought Bitcoin needed to be backed by some hard asset, even back then I suggested that a Crypto backed by gold would make more sense and even suggested that too many bullion dealers and vaulting facilities.
In 2013, I learned that Canada was going to commercialize the cannabis industry and thought… "WOW, this is going to be the next big industry" and started focusing on it. I started registering some of the best cannabis domain names I could find and have many of the best .CA domains available in Canada. I started writing about the cannabis industry, looking at the opportunities and the best ways to participate in the new legal sector.
In 2014 we started the web portal www.InvestInMJ.com where I am the editor in chief and the site provides visitors information about the legal cannabis industry and opportunities to participate.

(http://www.investinmj.com/)
I am now a regular speaker at various cannabis industry events and conferences, my articles and thoughts are published on many other media and financial websites and I am very well connected within the legal cannabis community.
Here are just a few links…
TalkMarkets Contributing Editor
Grow Up Conference 2017
O'Cannabiz Conference 2017
EuroAmerican Cannabis Business Conference - Prague 2017
We are now launching many different websites for the cannabis community and are putting solutions together for bringing cannabis to the blockchain. After reviewing many crypto cannabis deals, I will be sharing my research with the Steemit community. Just like Bitcoin, cryptos and blockchain technologies will change the world forever; this evolution in technology will be brought to every industry including the legal cannabis industry.
Below are some of the contributions and value I am going to bring to the Steemit community…
I plan to share my research and information I have gathered over the last 4 years about the cannabis industry.
I am in the process of evaluating many cannabis tokens, ICOs and blockchain opportunities; I will share my thoughts on them.
I have reviewed 100's of cannabis investment opportunities from commercial licensed growers to all sorts of ancillary businesses; the knowledge gained will be shared and used to bring the best cannabis crypto deals to the community.
I will share my thought on various crypto deals, tokens, technology and more.
Any other thoughts, information or research I have about relevant topics the community might enjoy will also be shared.
Feel free to connect with me on LinkedIn, I have over 6750 followers there and the Invest In Marijuana group on LinkedIn has almost 2000 members. I also publish articles on Talk Markets (1650 followers), Stockhouse and other financial websites. You can also follow @InvestingInMJ on Twitter which has over 10,000 followers or you can find us on many other social media platforms like Facebook, YouTube, and Pinterest.
I am open to suggestions and want to participate in the Steemit community, follow me and let's connect. Please upvote this and Resteem it, I would appreciate it.
Cheers