Who am i ? The exact same as you !! Vibhas Virwani : Painter/illustrator/video game artist/animator/photographer/trekker.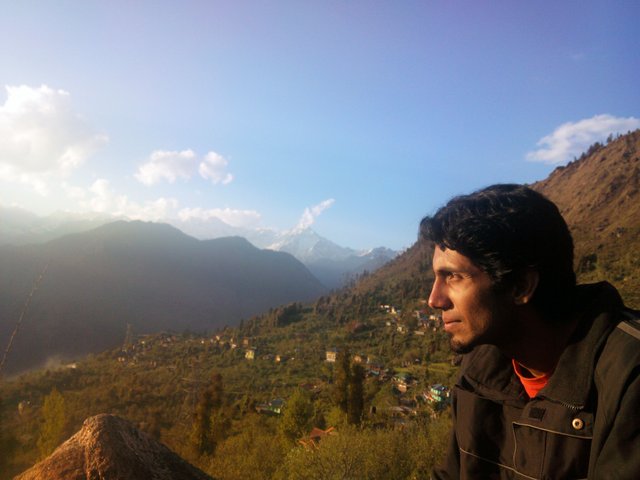 (Contemplating the big question. Who am i ? Gazing out at the view from Sarahan, Himachal Pradesh, 2014)
Hey fellow Steemians,
Greetings from New Delhi, India !
Who am I ? Answering THE eternal quest !!
I'm basically here to put myself out there thoroughly like an open book, aiming for utter vulnerability and also to say that, I know nothing ! Even now ! I'm pretty clueless about life in general, but i like to believe that i am simple / uncomplicated, have clean intentions and a tinge of humor !! I have already explored being a painter, an animator, a computer science engineer, a science background academic, a state level soccer player, an avid trekker, a poet, a shadow dancer ( popping & waving ), a traveler, an explorer, an Indian, a hippie, a corporate professional, a Student in a foreign country, a homeless foreigner, an earthquake survivor & a Hindu to start with, but an absolute atheist now ! Yet, i still don't know who i really am. Just another retard as shown ( refer to image just below, haha ).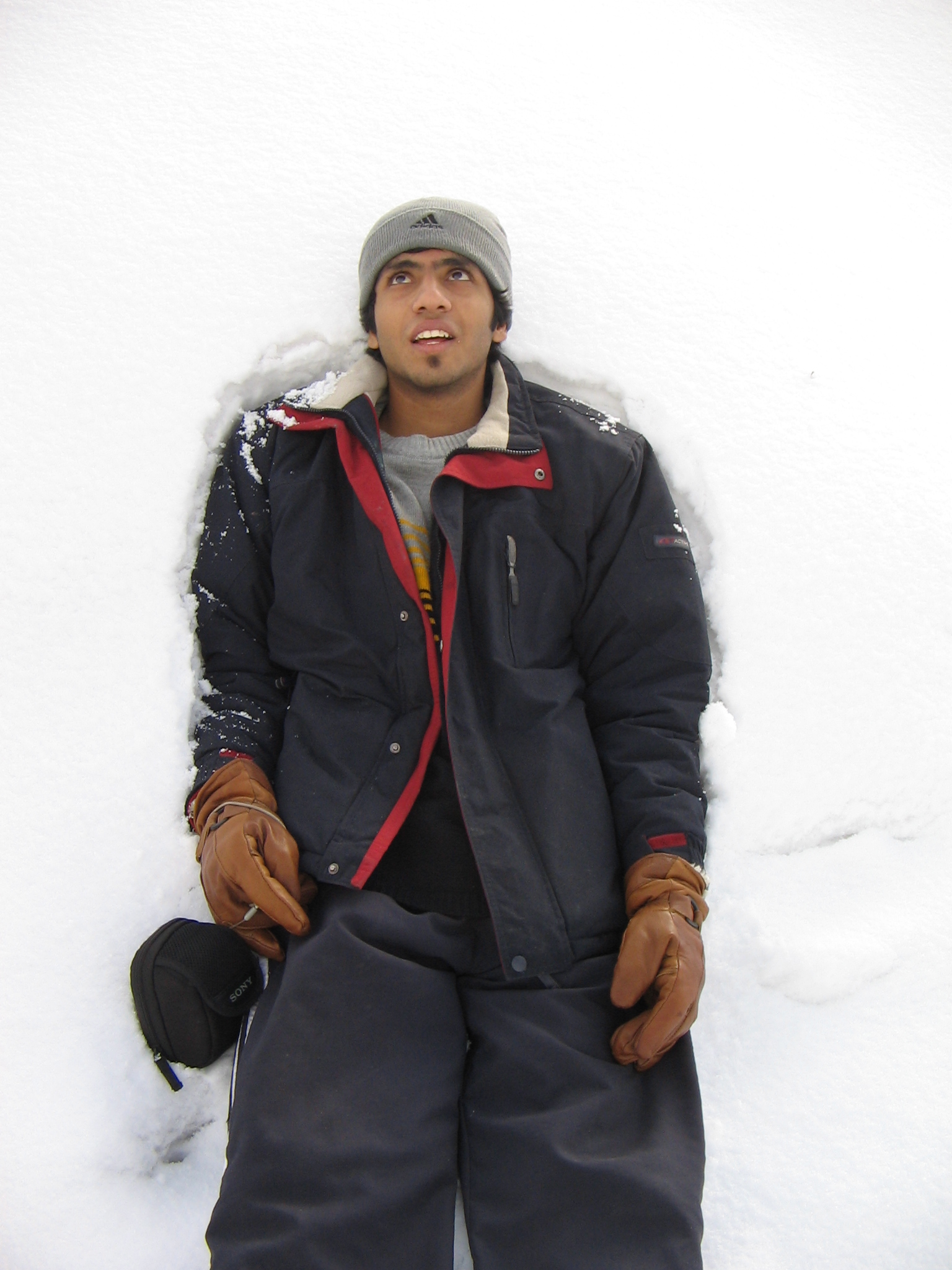 Brahma, Shiva & Vishnu ?
Patience has got to be a virtue.
Karma is surely a bitch.
so does Jesus love fish ?
is Krishna a total fallacy ?
And since I know nothing...
I guess , honesty is the best policy.
3000+ gods exist , but don't worry, only yours is true !! haha , i'd rather keep it simple and aim for Peace !! :)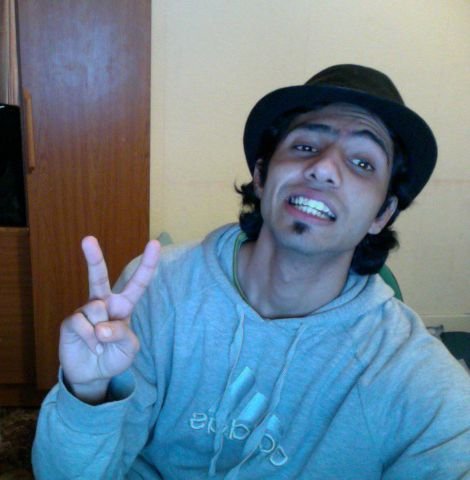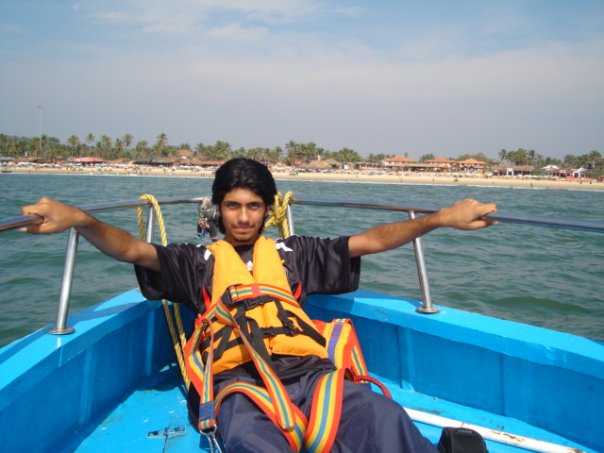 (just before parasailing for the first time in Goa, 2007, as clueless as ever)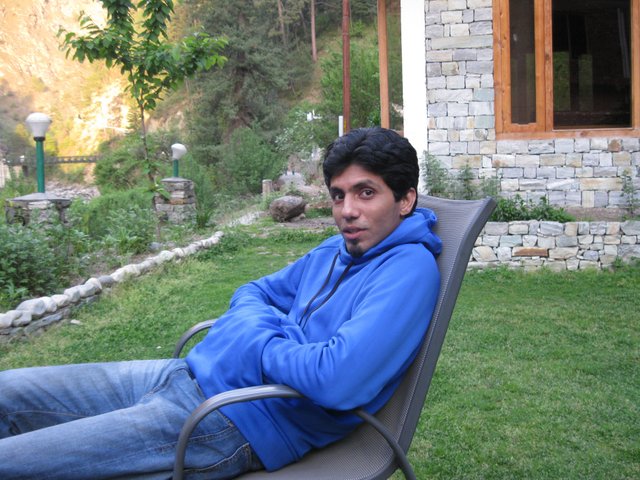 (Chillin' in Gushaini , Himachal pradesh , April 2016, oh how times have changed !!! But definitely, as clueless as ever)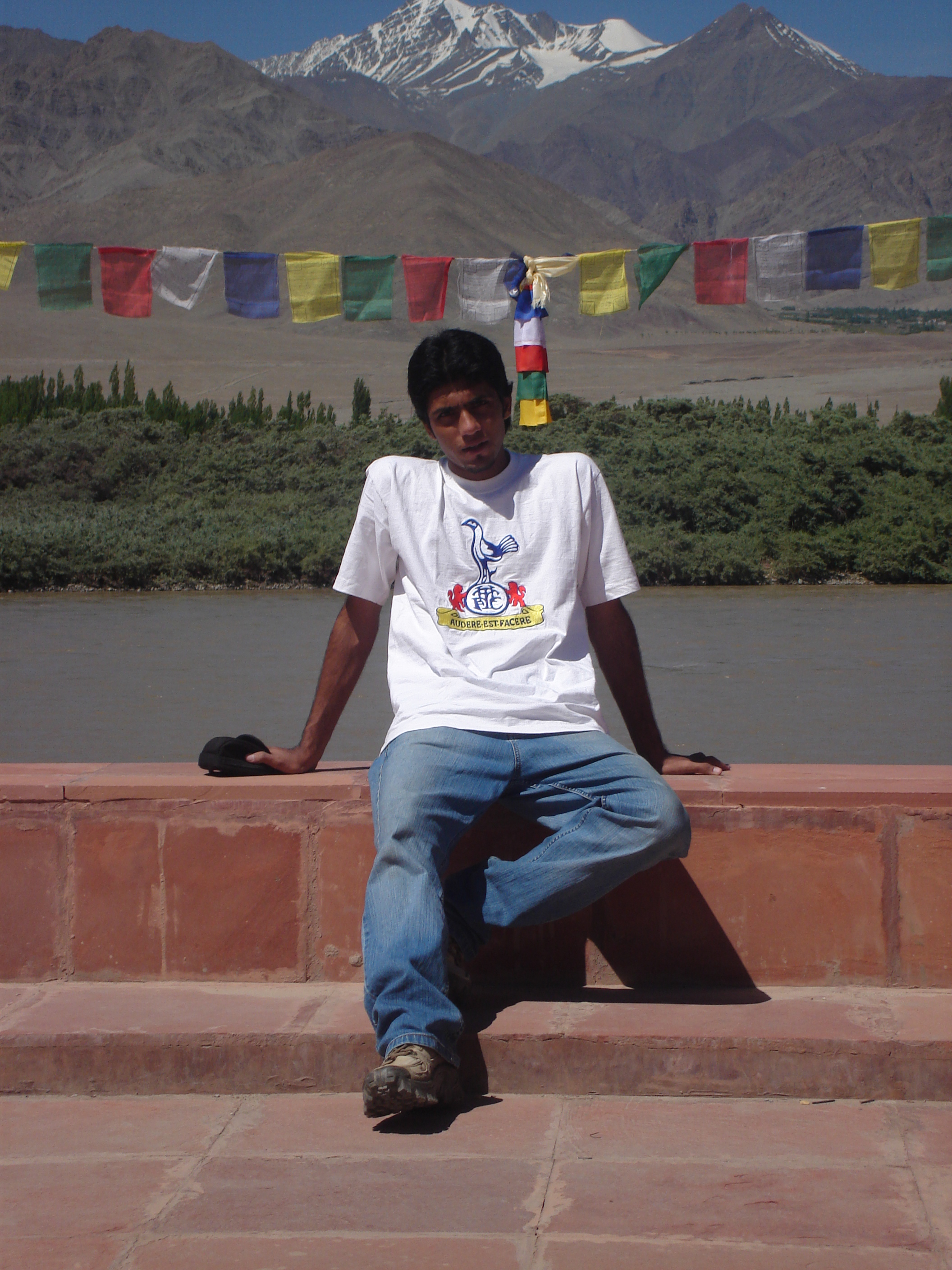 (Leh -Laddakh , Jammu & Kashmir, North India, 2009)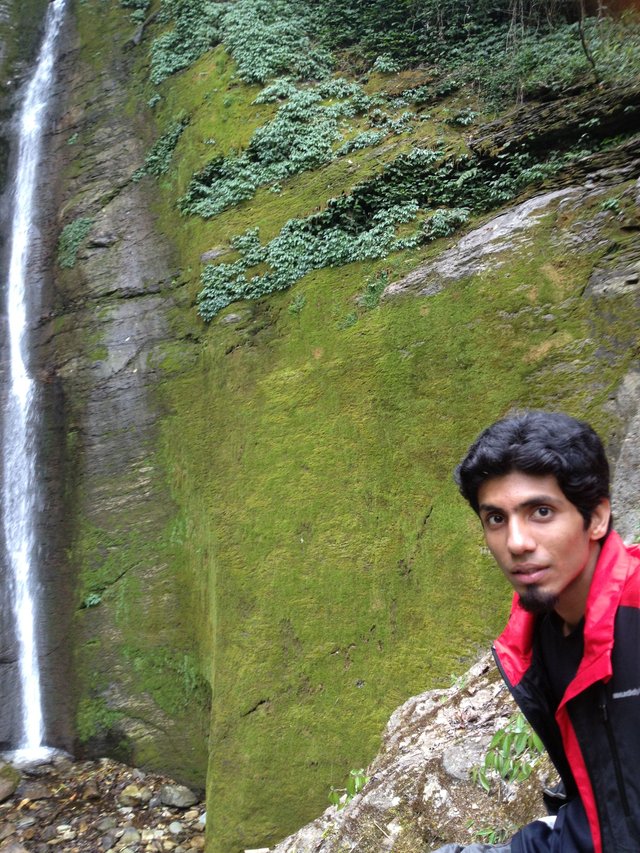 (On route to Annapurna Base camp , Nepal 2013 )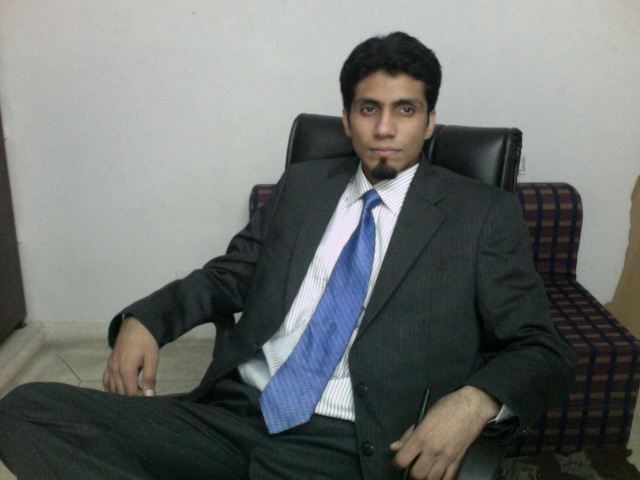 (Formally dressed to recruit for the first time, lol !!)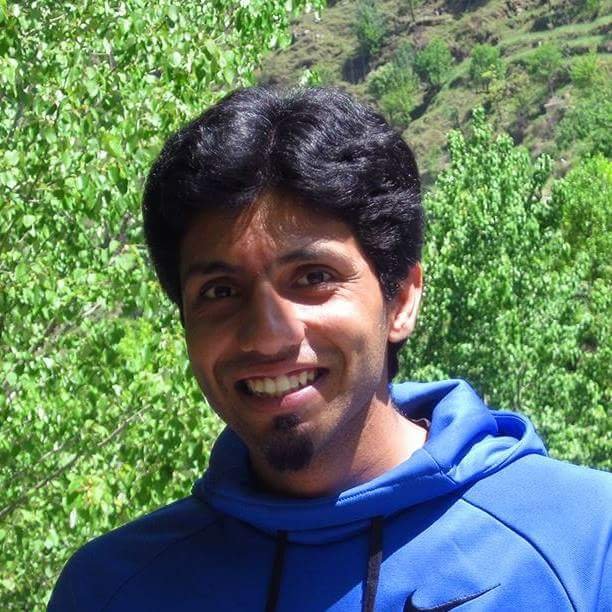 (Birthday selfie in Gushaini 2016 )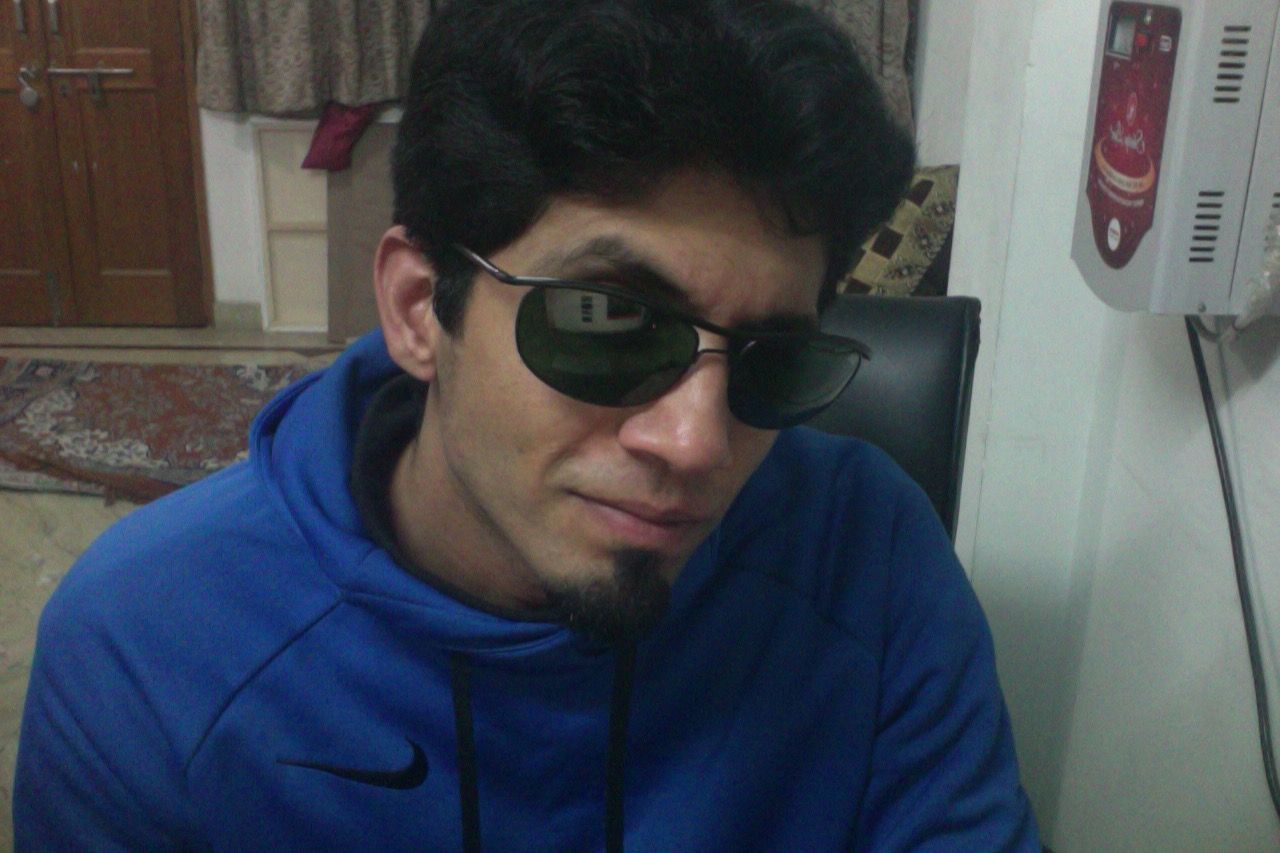 (wearing shades indoors)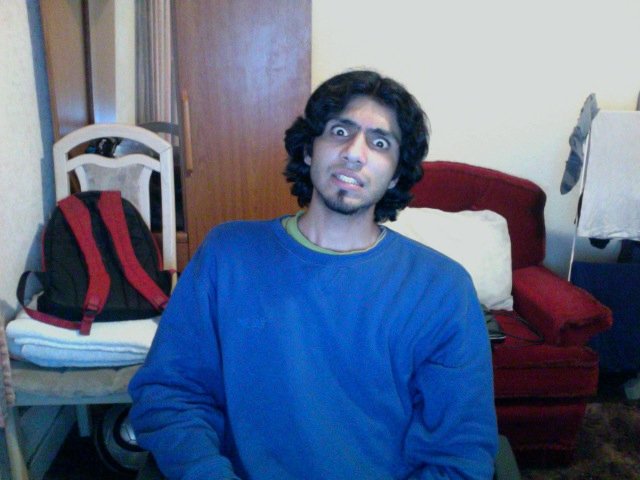 (because that's how i become if i don't, haha, somebody make a meme out of it already !)

(on the way to Dunkeld hill hike north scotland october 2010 !!)
While growing up, it's always seemed like others have known me better than i have known myself. Judging and basing their opinions off stereotypes, without knowing at all about my "other sides" and their attached notions. Most of my friends have always pigeon-holed me as either an artist , or a trekker ,or a jock ,or a nerd , etc. According to how they have known me. Almost always shockingly realizing what else i can be ! I have now started assuming that the same to be true for everyone else too !! Are we all basically who we choose to be ? Blank slates to start with, different curiosities, different thought patterns, realizing into intense actions and then dense experiences. While basically being one and the same being ?? Or maybe i'm finally old enough to find out what a human being really is, haha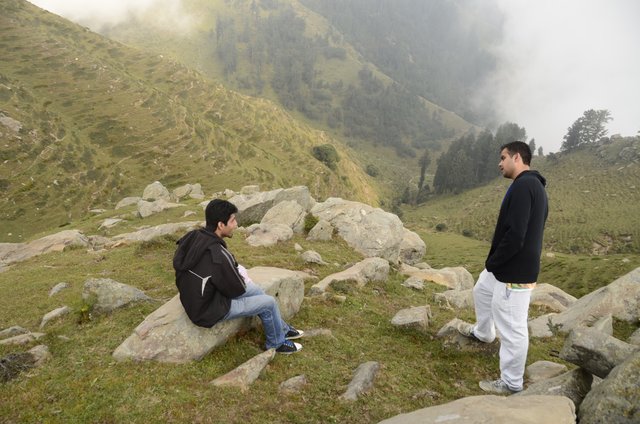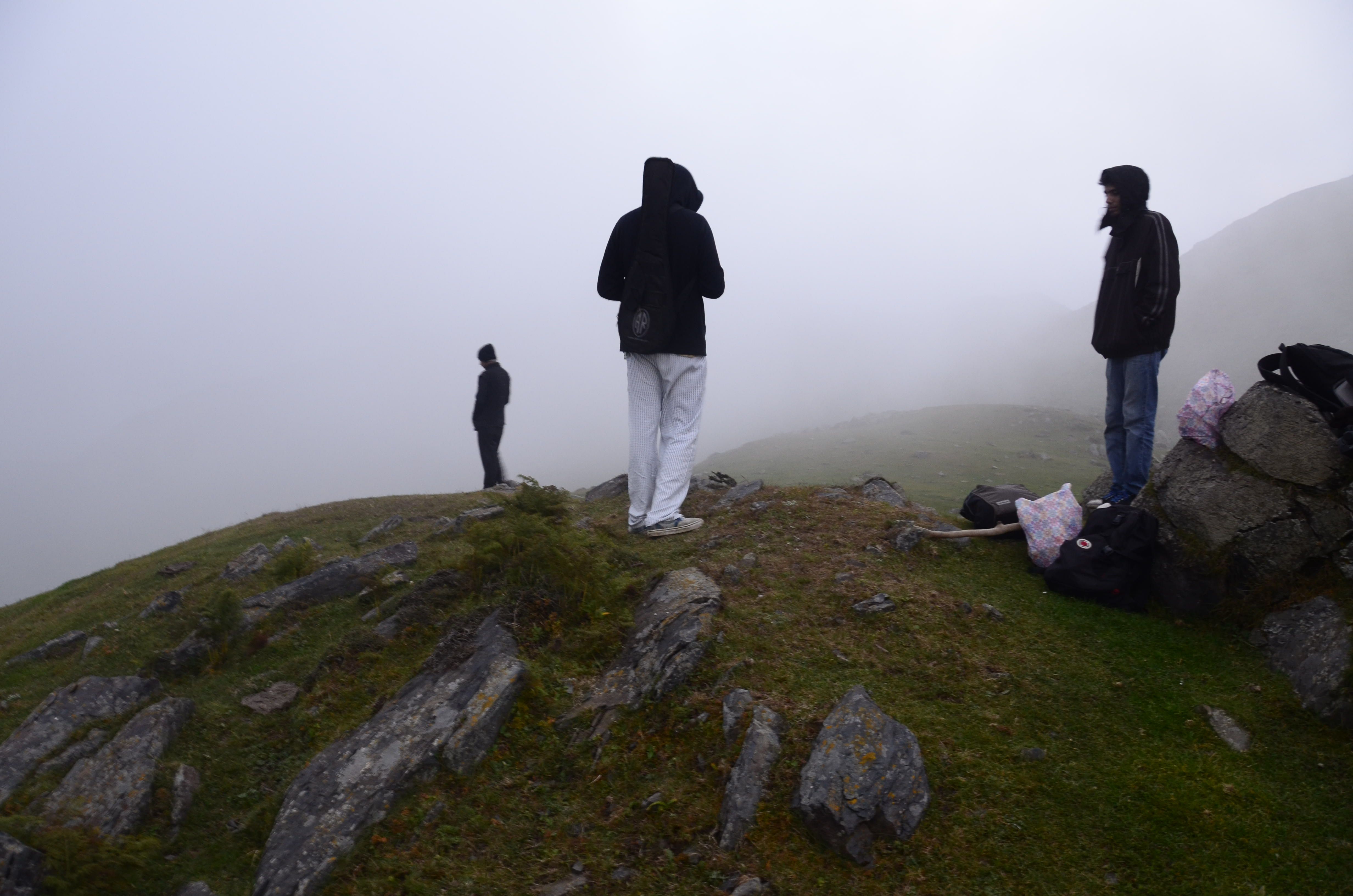 (Chilling with friends at the hilltop meadows over Parashar lake, Himachal pradesh, 2014)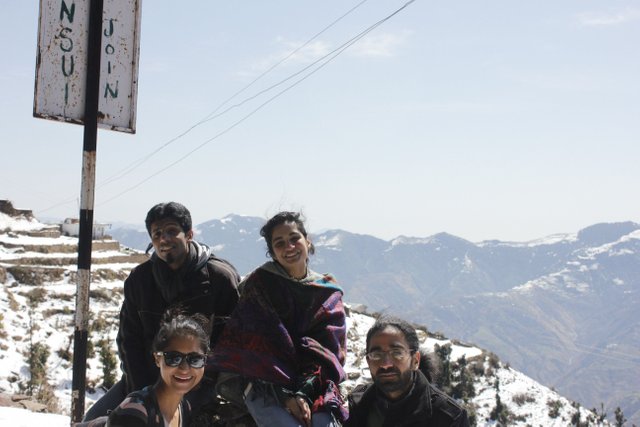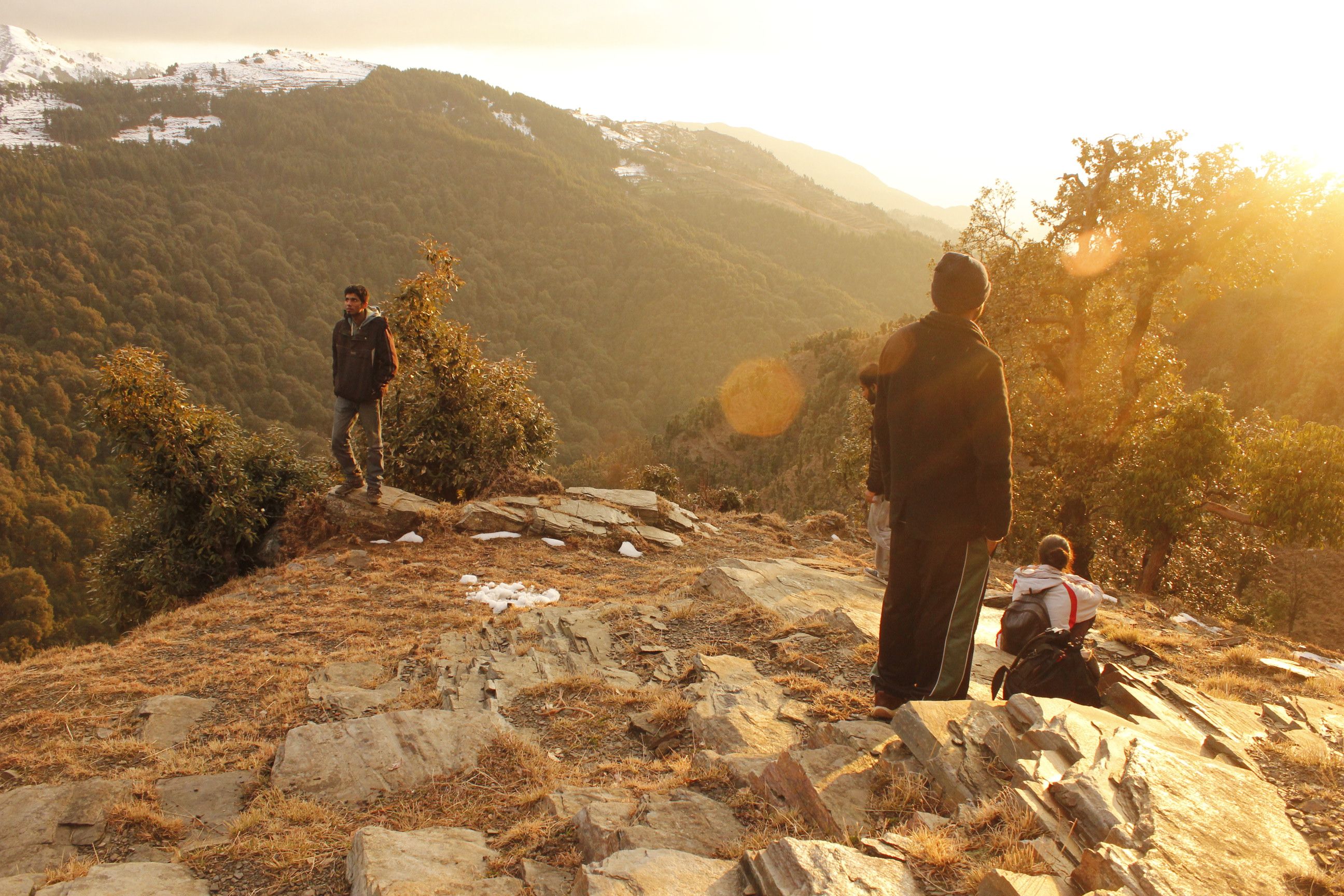 (More Chillin' with friends at Haripurdhar, Himachal Pradesh, 2014)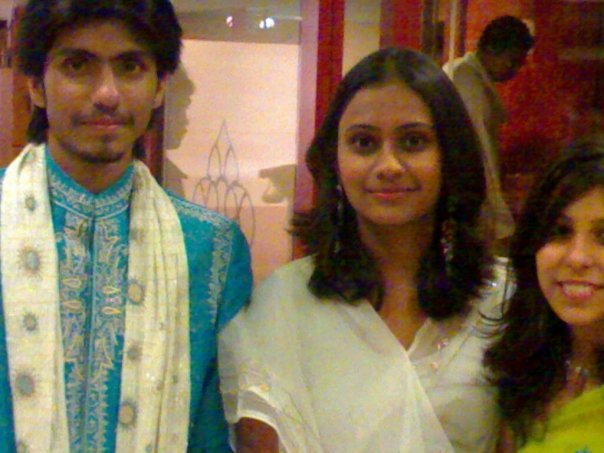 (Posing with school friends for a photo at my sisters marriage ceremony, 2007)

(before skiiing at Auli, Uttarakhand, 2008 with B.Tech college mates.)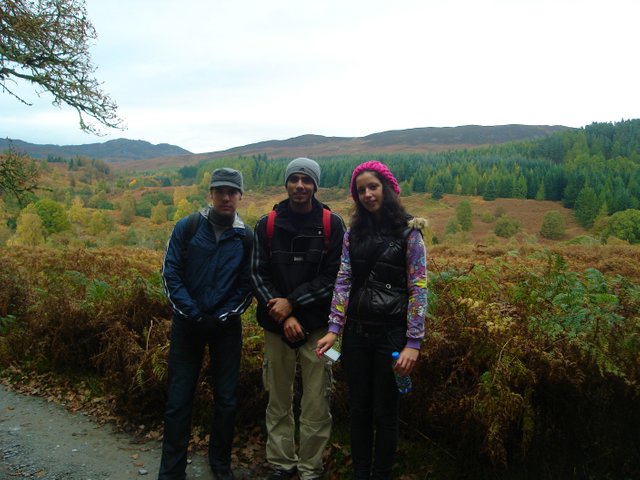 (just before starting out on the Dunkeld Hill hike with my new Abertay university masters course batch-mates, 2010 )

(Kuari pass trekking group photo 2009)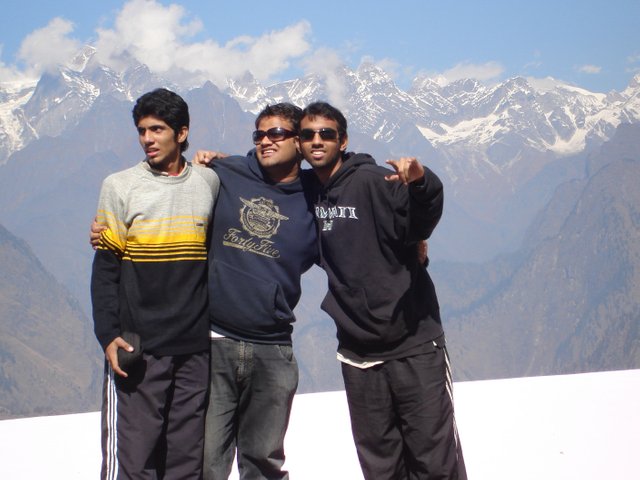 (With childhood friends at Joshimath, Uttarakhand , view from the hotel rooftop , a day before beginning the Kuari pass trek, 2009)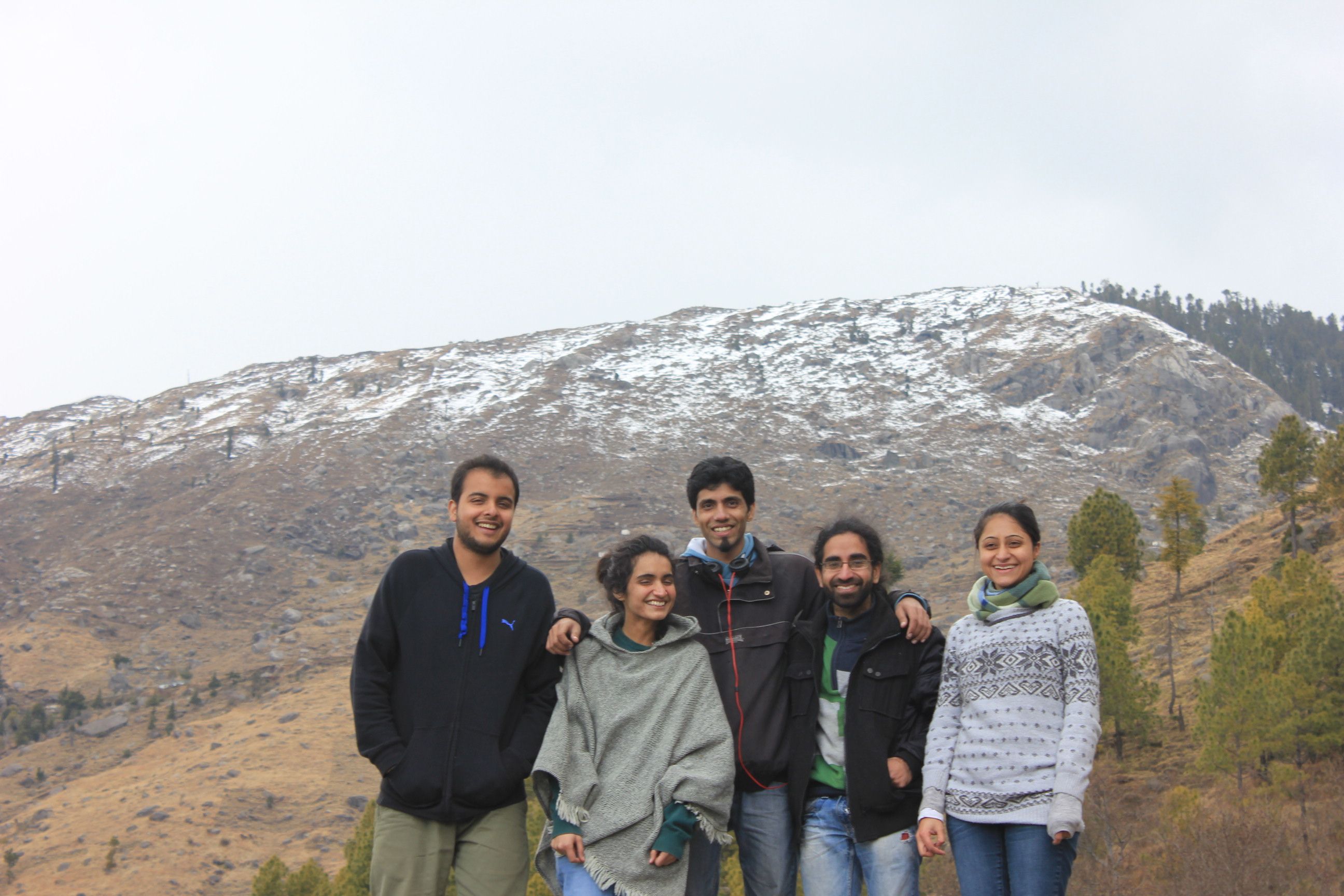 (feeling washed out , right after an overnight bumpy journey to Haripurdhar Himachal pradesh, 2014)
I really know nothing !! So in attempts of describing to you all , who i am , i think describing my past experiences would be a decent start. 29 years back, i was born in New Delhi, as clueless as ever, labelled Vibhas Virwani ! At a Hindu household & family, in a Hindu way of life. At first overwhelmed with only growing up, coping up and getting by ! And then i could talk !! Lately i have become familiar with 4 languages ! Hindi , Sindhi , English & German. Once i could walk , i realized i would never stop ! At first , scared of heights, now i cannot survive without a break/vacation, with Himalayan valleys in sight. I am lucky to be only an overnight bus journey away from the North Indian Himalayas. I am at the same time unlucky to be in a crowded place with abundance of brilliance and overwhelming competition. I have lived in New Delhi most of my life, a city with 30 million people, but also stayed in Kathmandu, Pokhara in Nepal and Nottingham, London,Dundee in the UK for shorter duration .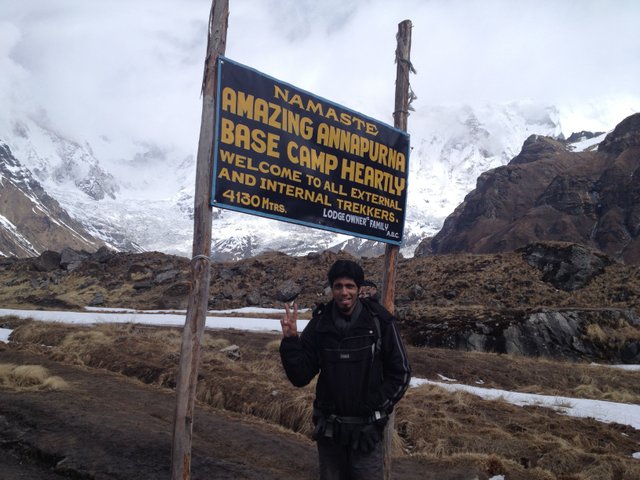 (out of the 30+ treks that i have completed in northern India and Nepal, this one was THE most spectacular trek so far. Made it to annapurna base camp just a few days before my birthday in 2013)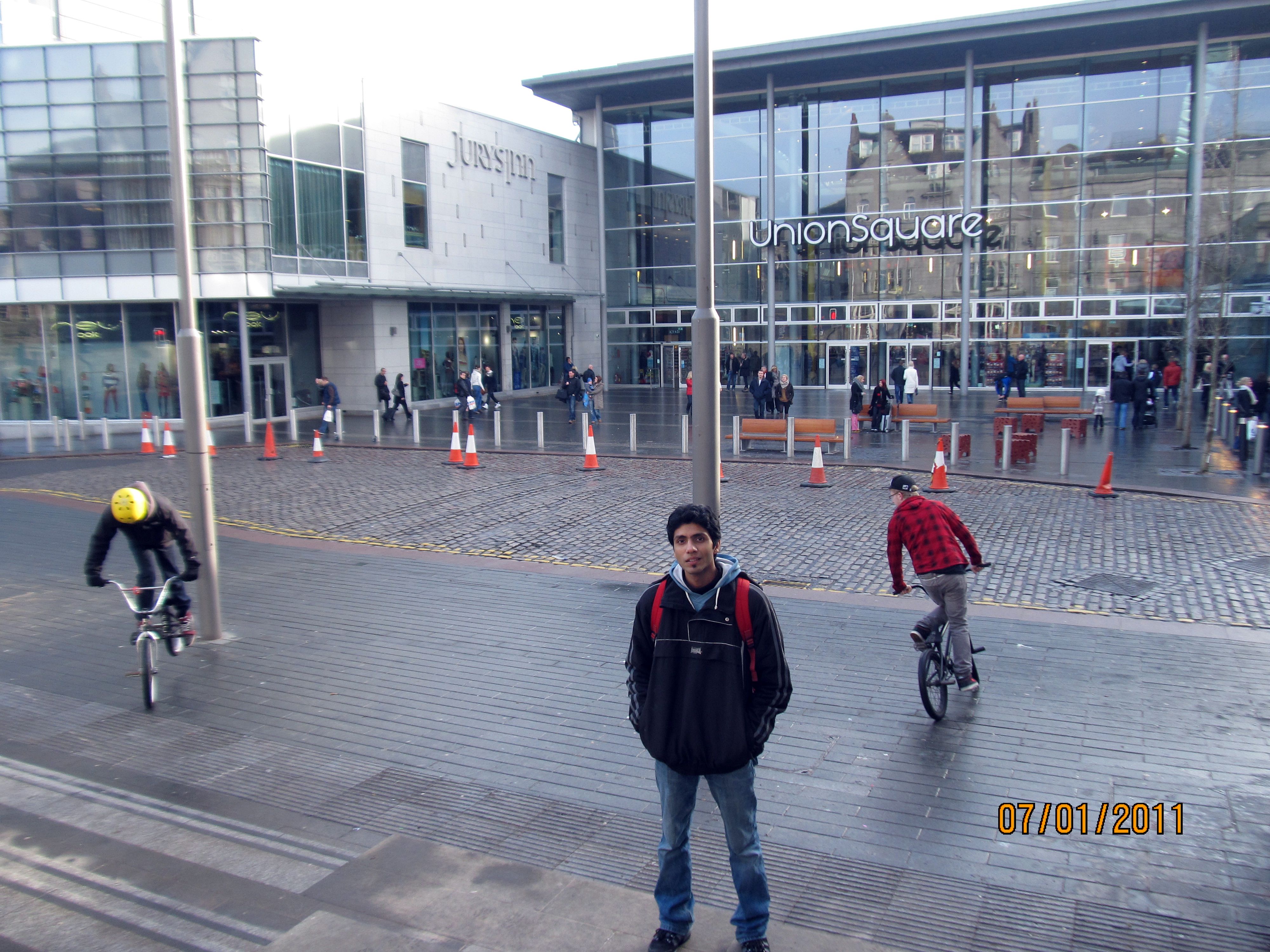 (At union square, aberdeen, Scotland, waiting on the apple geniuses to fix my refurbished imac, great excuse to check out the beautiful port)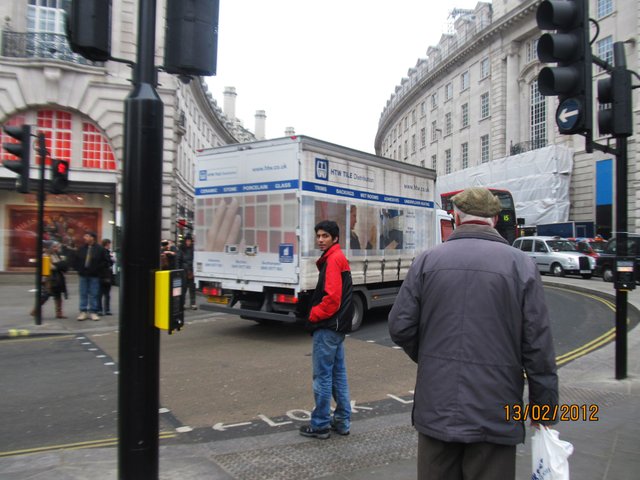 (One last visit to Edinburgh just a few days before leaving UK for good)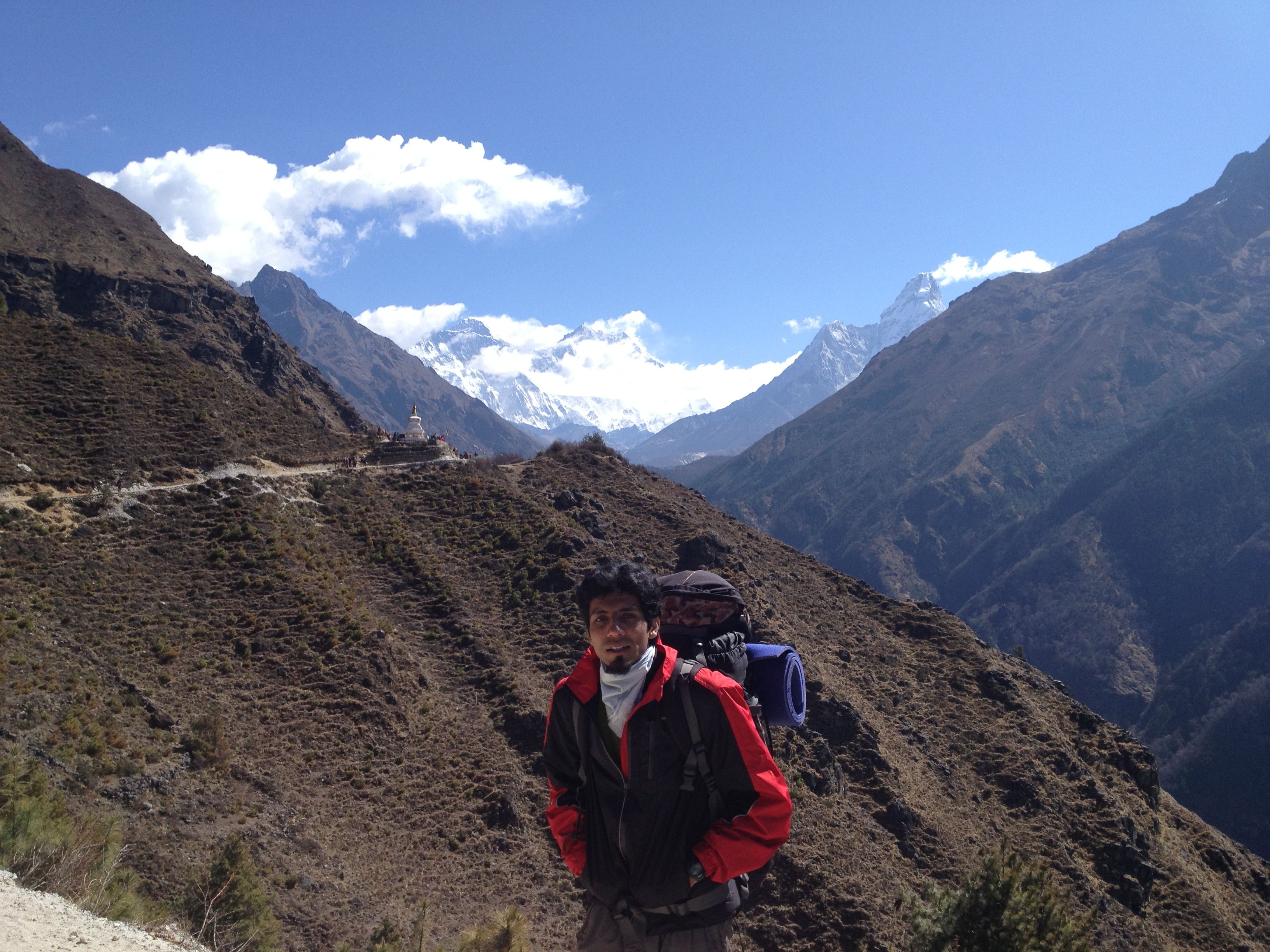 (on route to Everest base camp-Gokyo Ri, first sight of Everest that clear, April 2013)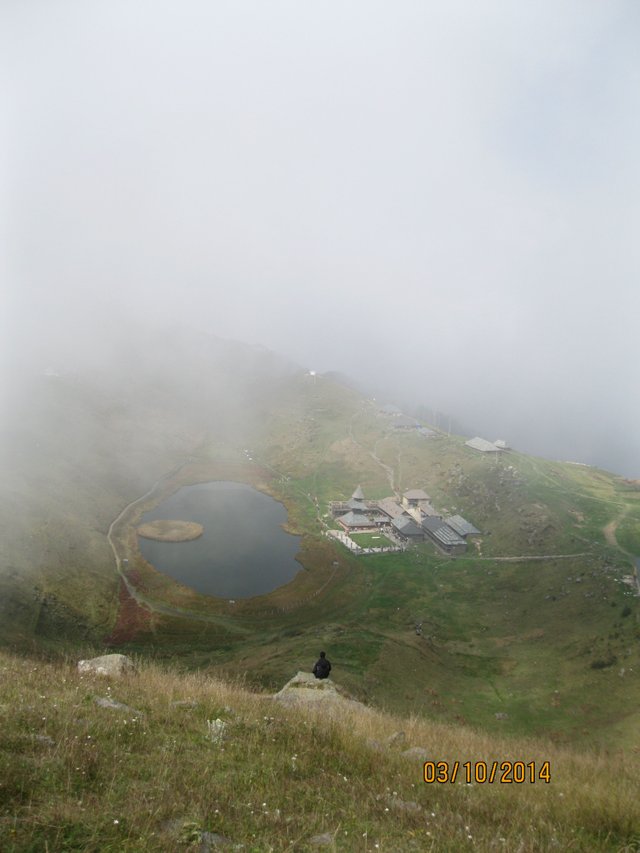 (meditating at Parashar Lake, 2014)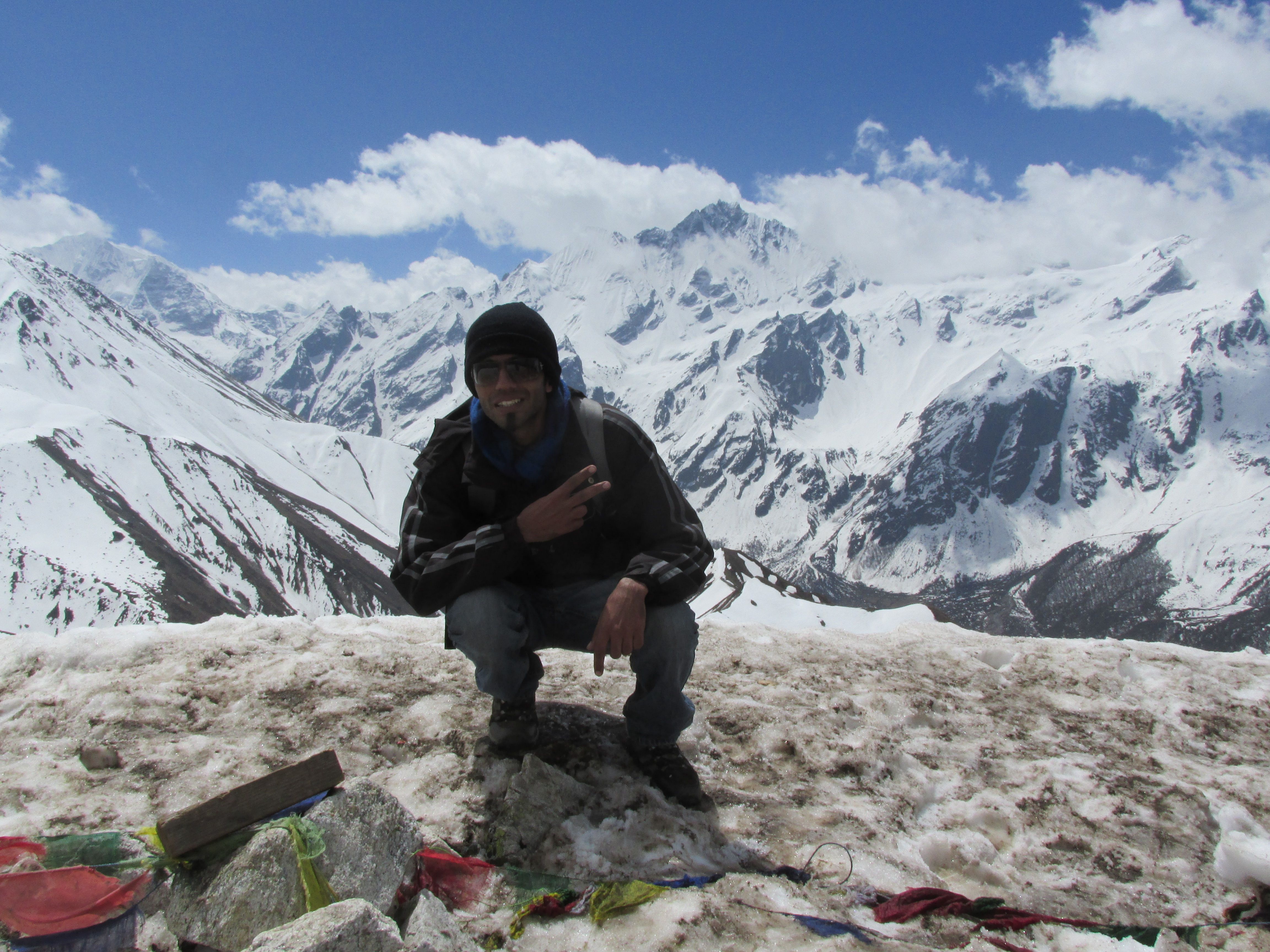 (Made it to Kyanjin Ri just a couple of days before the 7.8 richter scale earthquake struck Nepal in April 2015 !! I had JUST made it out of the trek when the quake hit Nepal , just 13 Kms from us, and this trekking route no longer existed !! I mark this particular moment out, as the recent most life changing event)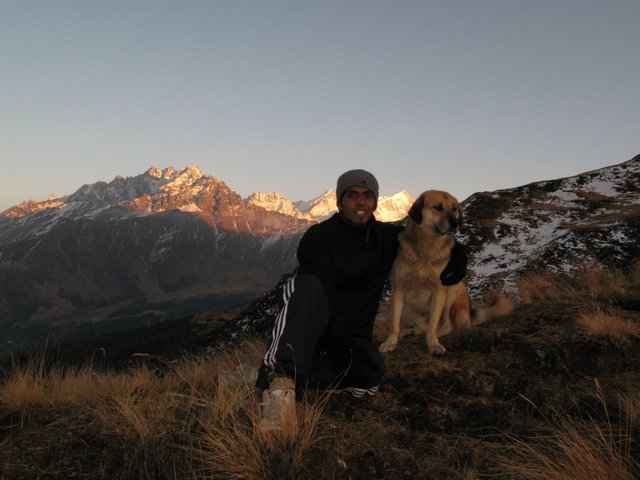 (evening Nanda-devi-sunset on the Kuari Pass trek, Uttarakhand, India, 2008)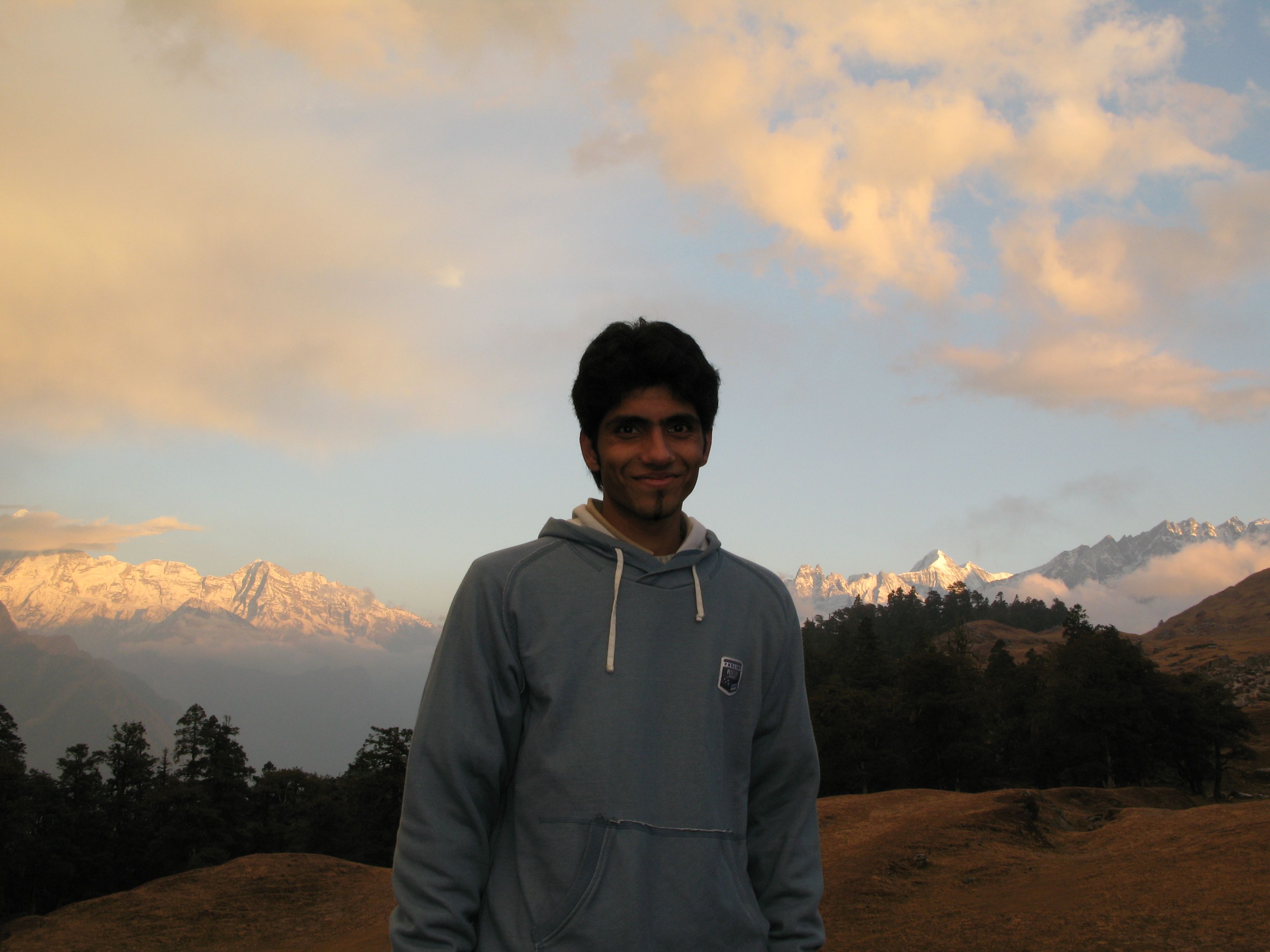 (Sunset with Nanda-devi peak 7400mtrs. in view, from Meadows above Bedni Bugyal, Kuari pass trek, Uttarakhand, 2008)

( Camp site meadows view of the snow-clad Tirth mountain range, peak and valley, Great Himalayan National Park, Himachal Pradesh, India, April 2016 )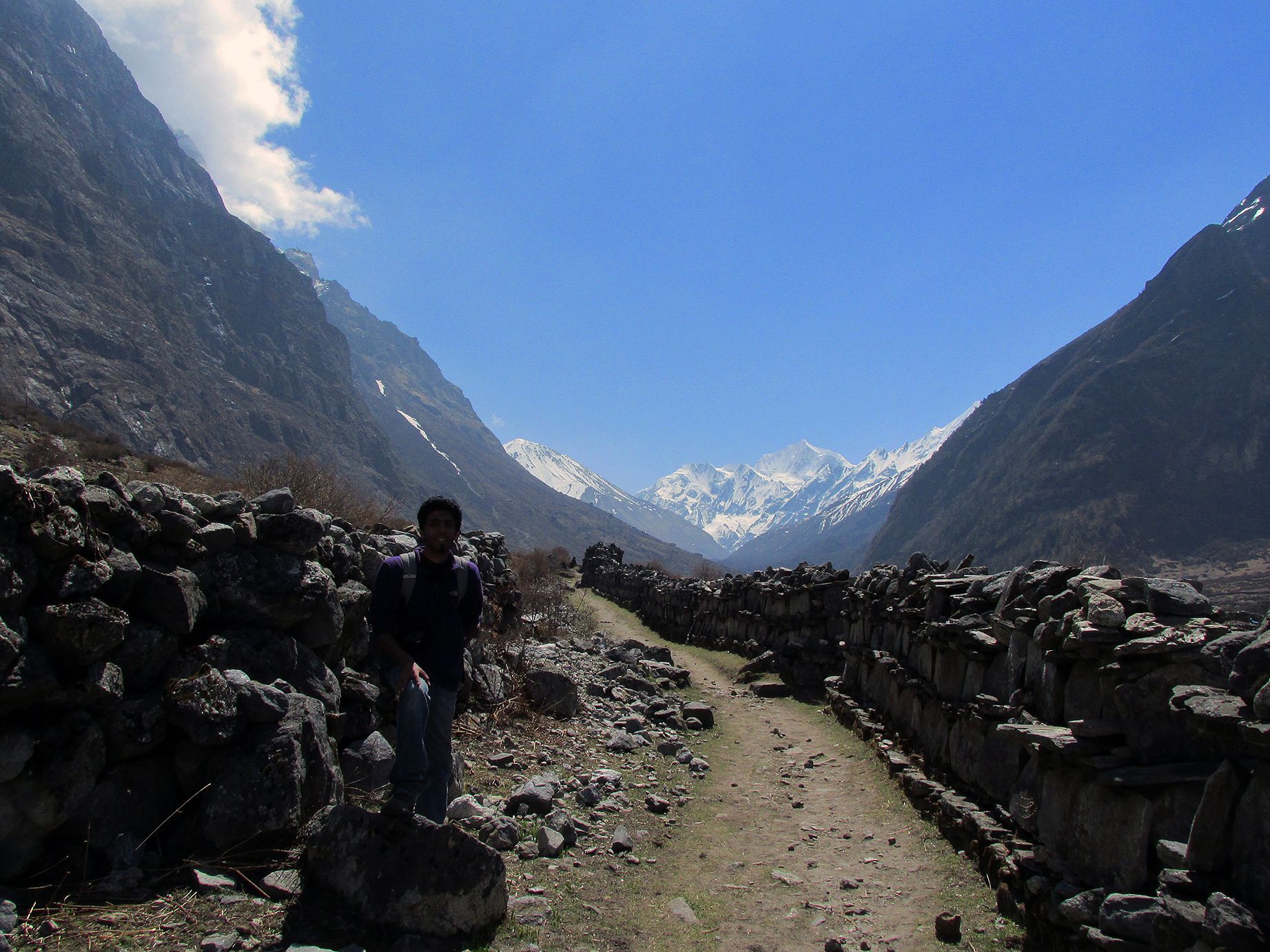 (on route to Kyanjin Gompa , on the Langtang valley trek in Nepal April 2015)
"I am real ! I exist ! They call me Vibhas Virwani. But there are over 7 billion others. Yet, i am real and i exist !! What is real ?......" are the kind of conversations i have with myself. I dont know why , but i have always been a character who looks like he is going through an ever-changing existential crisis when in seen in private , and just happy and peppy in public till sugar hurts the teeth ! Yet i have always found the following question , most irrelevant ; " WHY are we here ? ". I have always had curiosities inclined more towards the " HOW " 's , and not the " WHY "'s. Most of these "why" driven curiosities , i find irrelevant to my beliefs.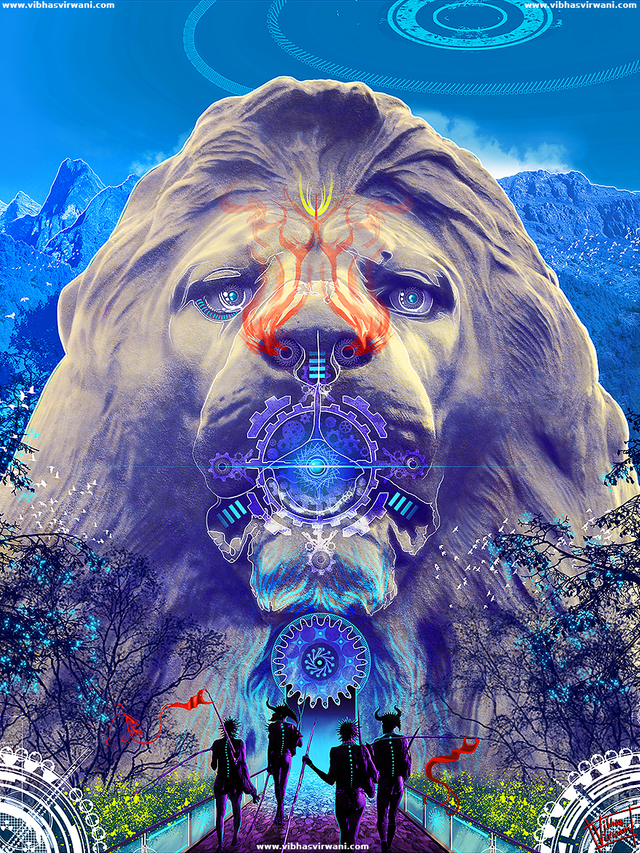 ( " The Lionhead-Cave " , 2013, printable 5.5 x 4 ft., digital art using z-brush and photoshop )
In 6th grade, we were taught the Young's double slit experiment, which proved the dual nature of light. Totally put me in an existential crisis then and there, because i realised that the behaviour of light , as a wave or matter, depended only upon the presence of direct human observation. This made me believe in " Moh- Maya " or just " Maya " , the ancient indian vedic concept of reality as a collective illusion. Ever since i have been really interested in observing light, Nature, painting and desperately scavenging out as many good experiences as possible in life.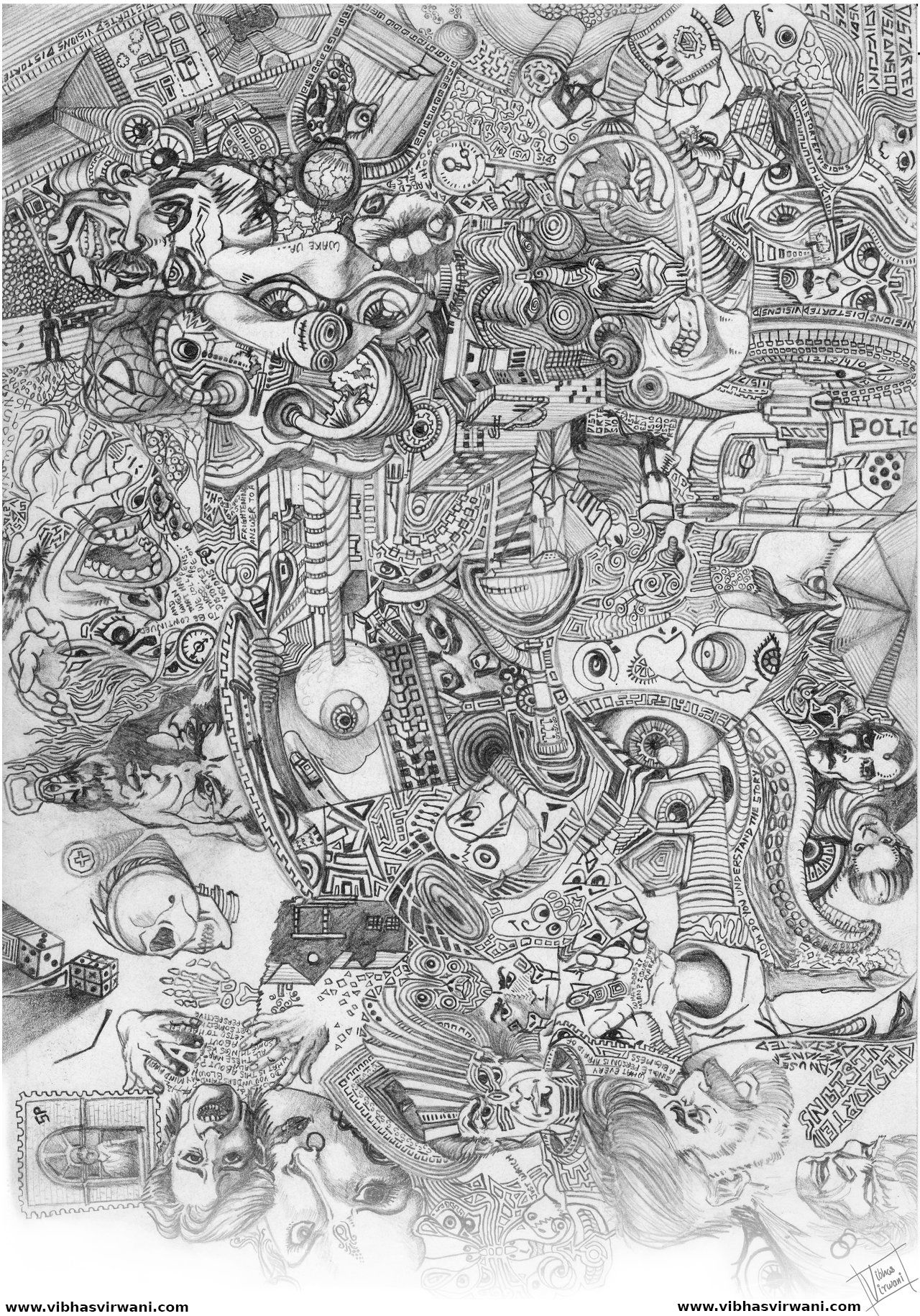 ( " Distorted Visions " , 2009 , Original sketch on A4 printing paper with a simple HB pencil. Do save and then rotate the image around so it can reveal the full story to you all in better detail and thoroughly explaining ambiguities )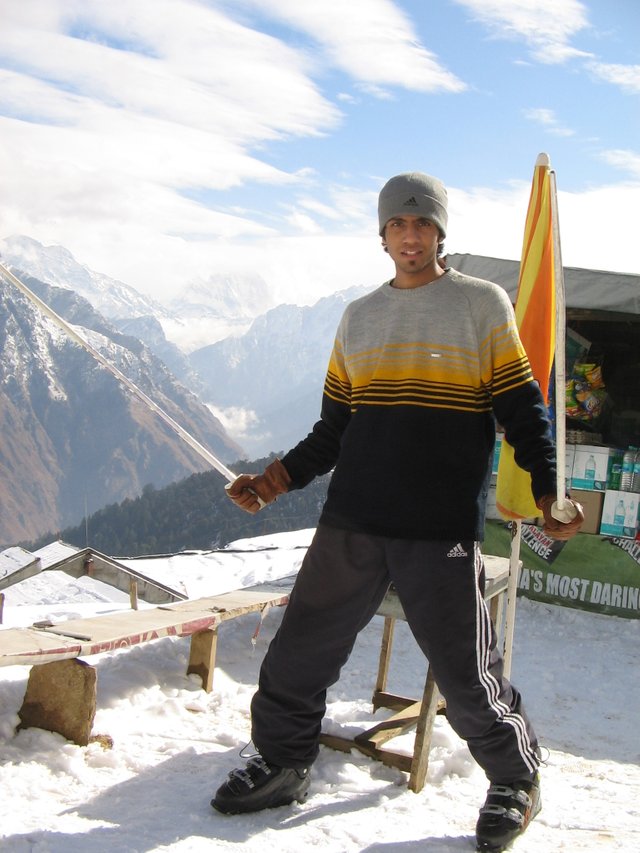 (Ready for the big skiing adventure at Auli, Uttarakhand, winter 2008)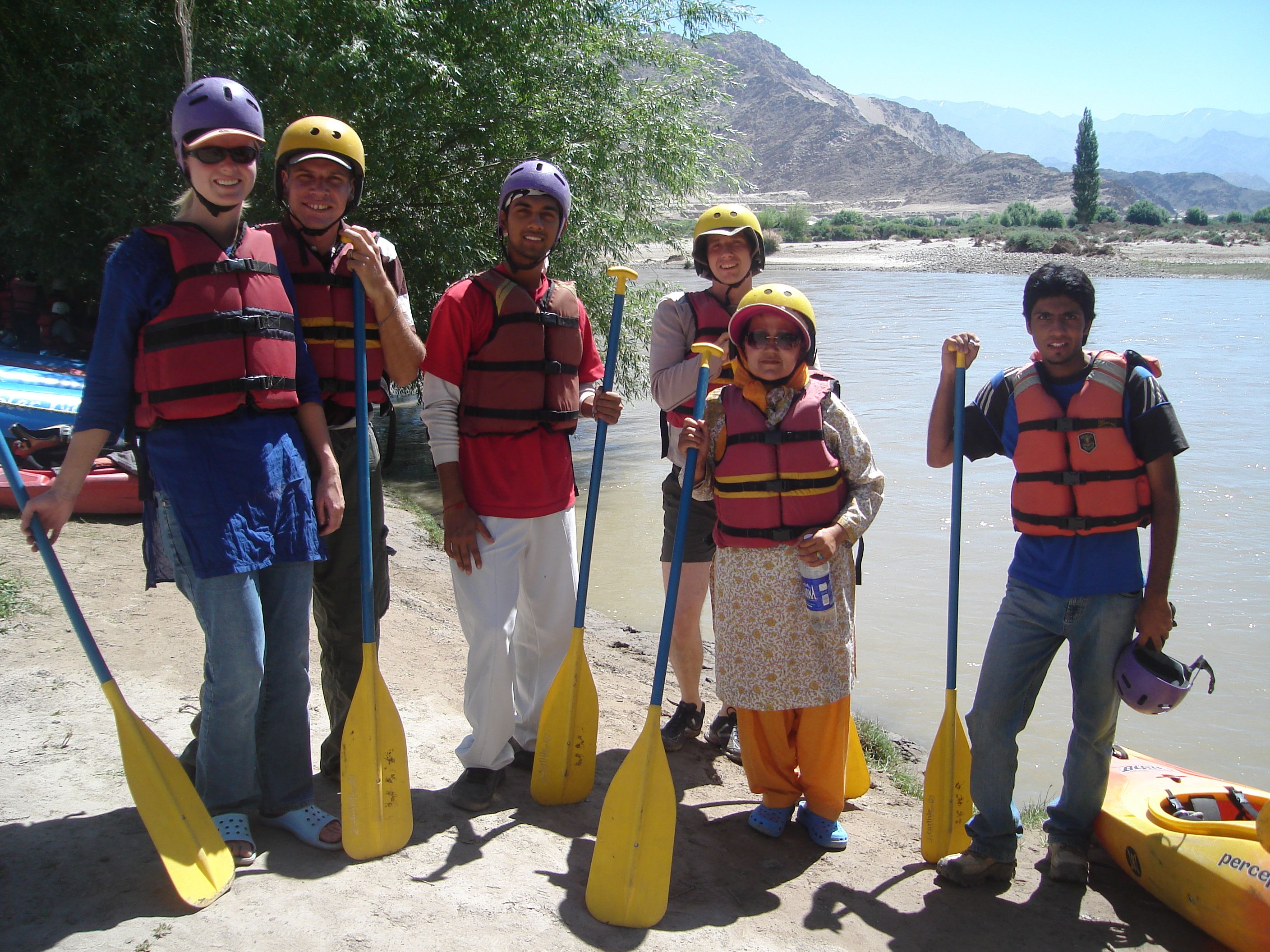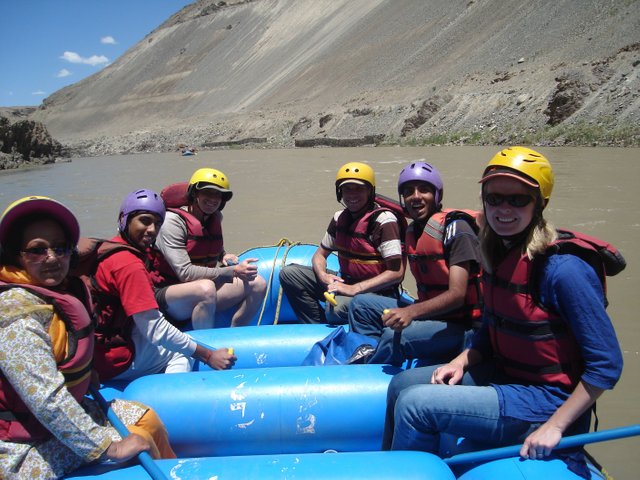 (Rafting in Zanskar River , 3.5 grade white water rapids , little did this happy silly bunch know what they were in for, haha)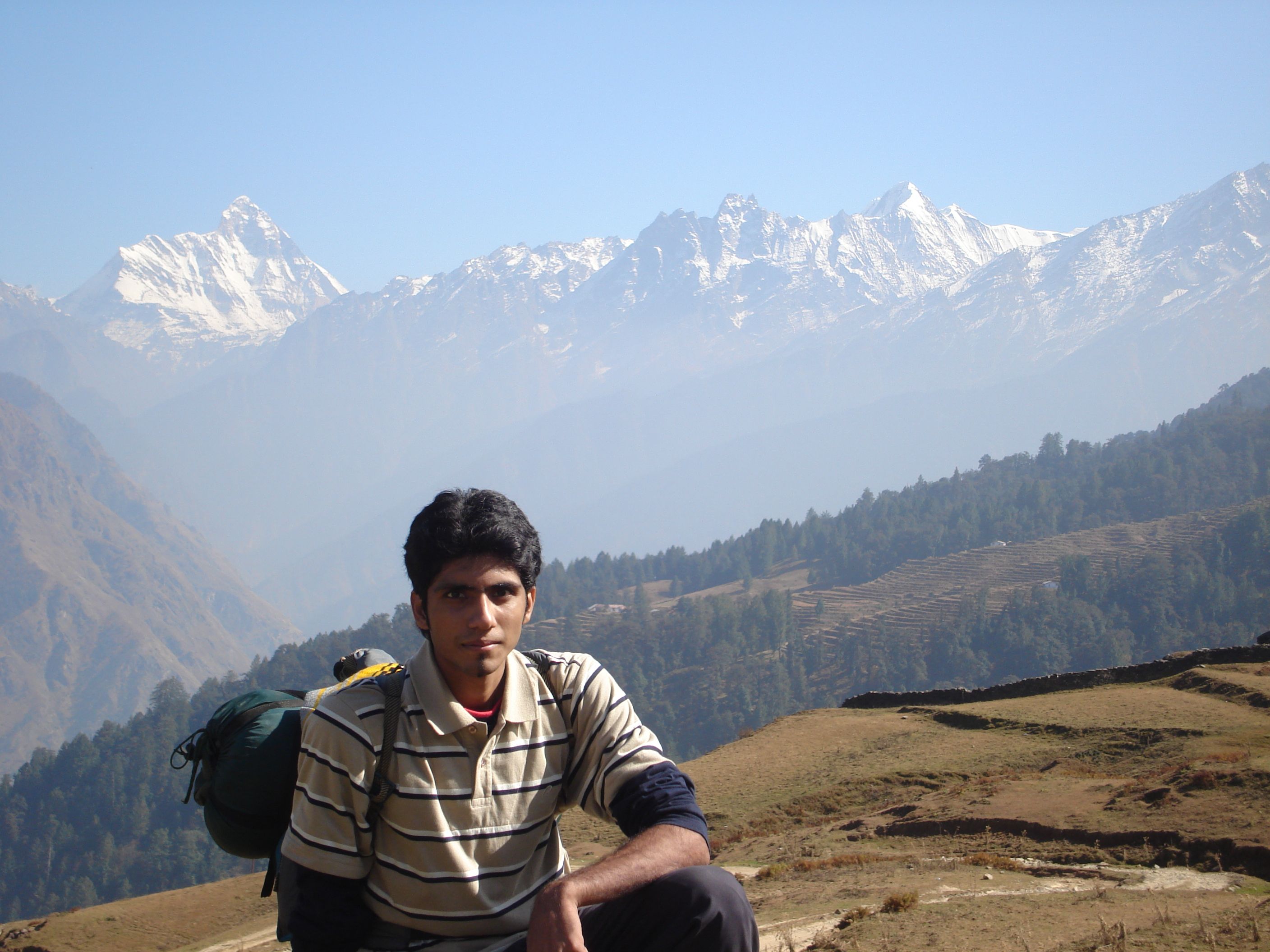 (First view of the Nanda Devi Peak, 7400 mtrs (lef-most) just before Bedni Bugyal, on the Kuari Pass Trek, Uttarakhand, India 2008)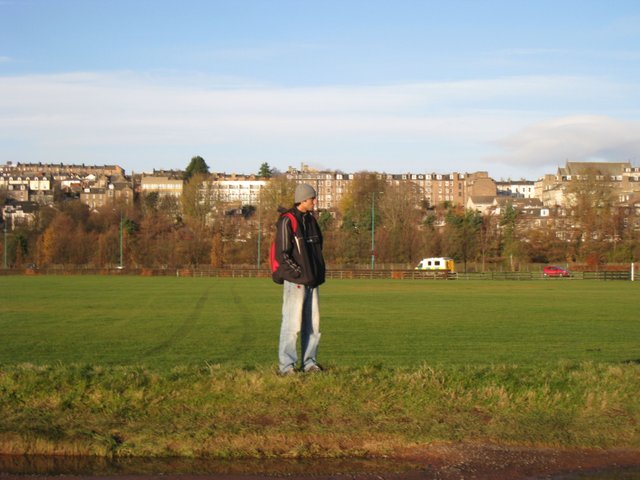 (At Tayside park, Dundee, Scotland, 2011)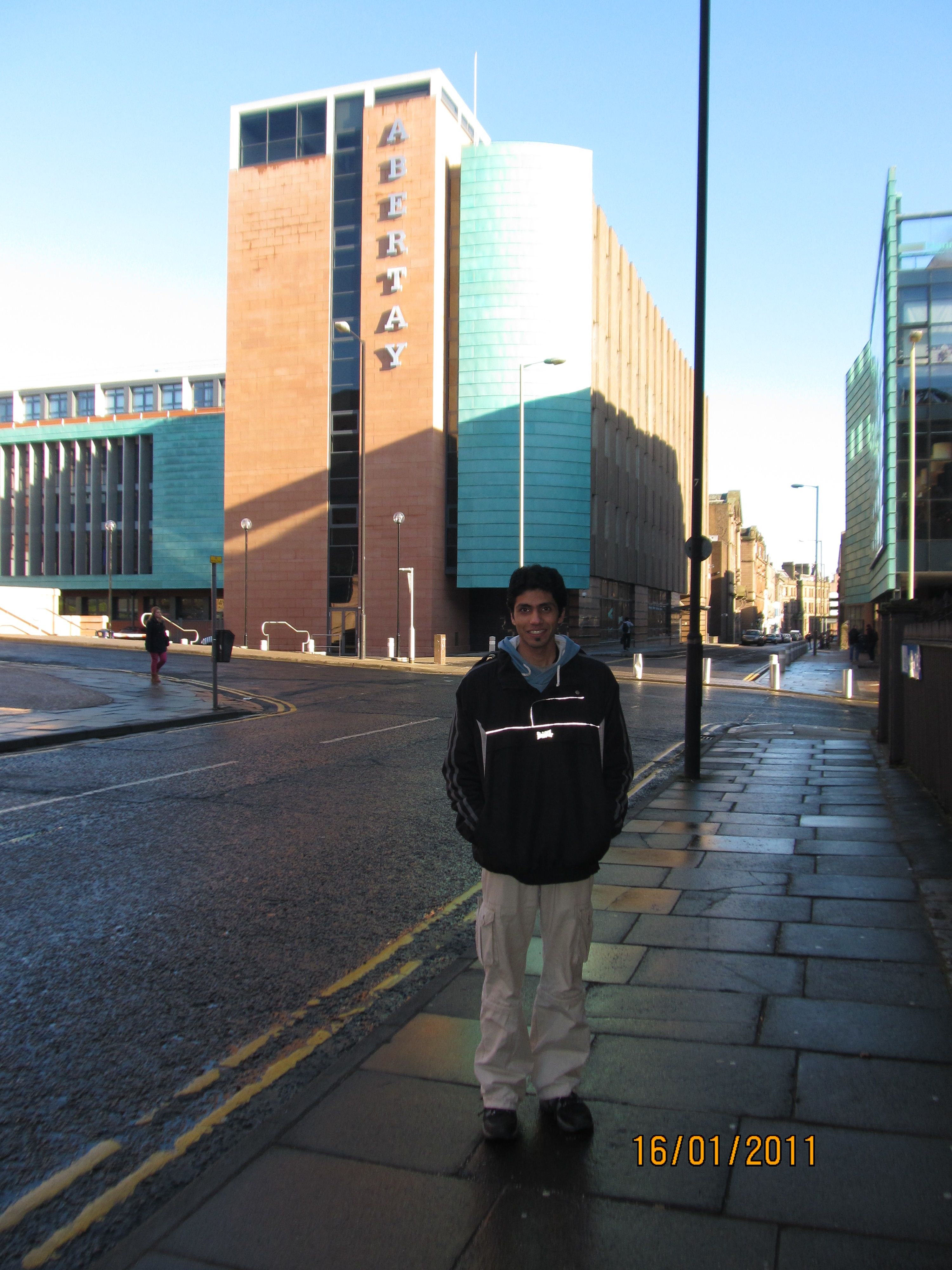 (Early morning at the university of Abertay when no-one is awake on a monday !! haha what a nerd !!)

*(Edinburghhhhh, Scotland 2011)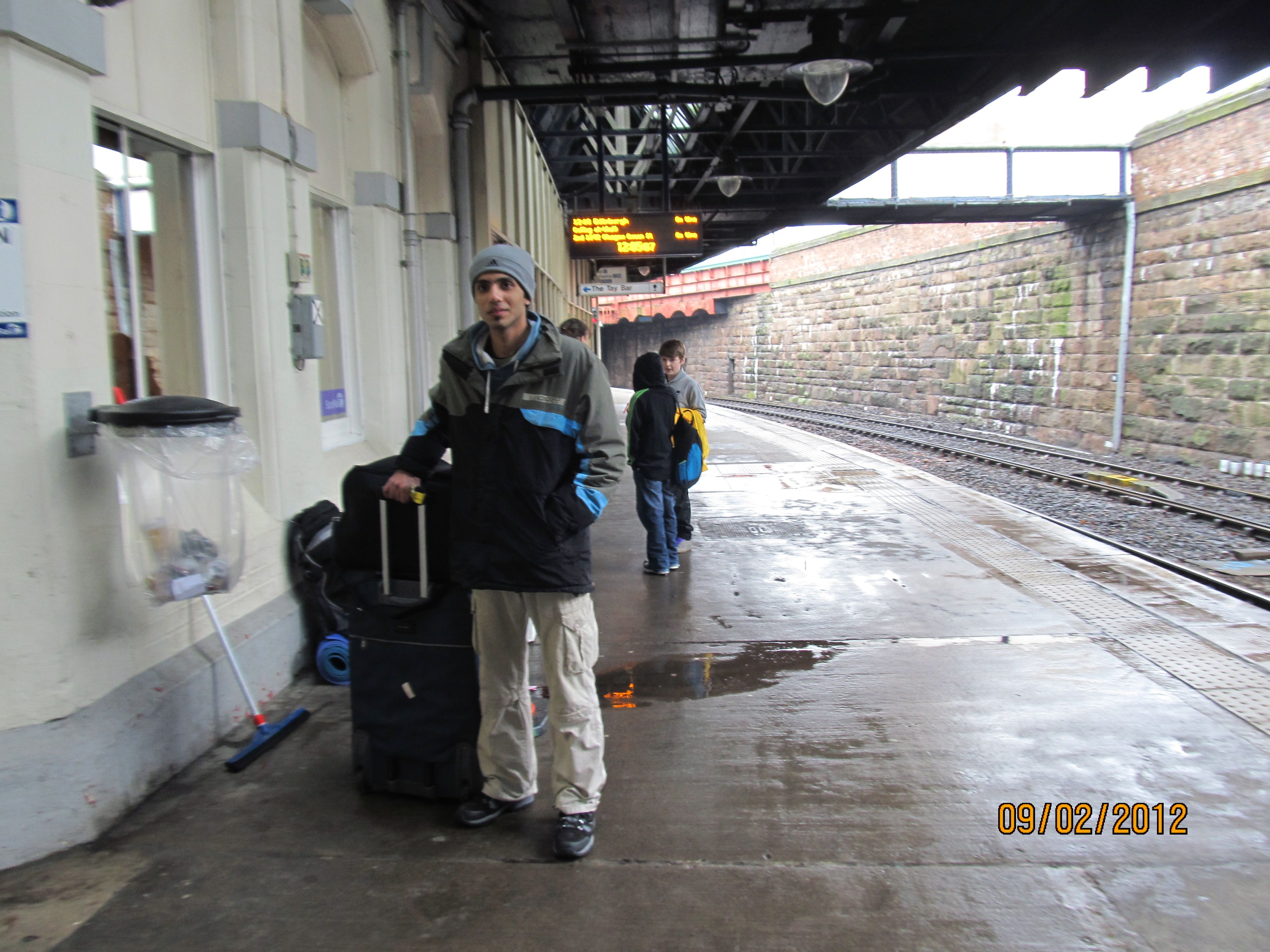 (this chapter in Dundee has come to an end. Leaving Dundee for India, 2012 , clearly i'm looking forward to the wonderful traffic and scrambled electricity poles :) )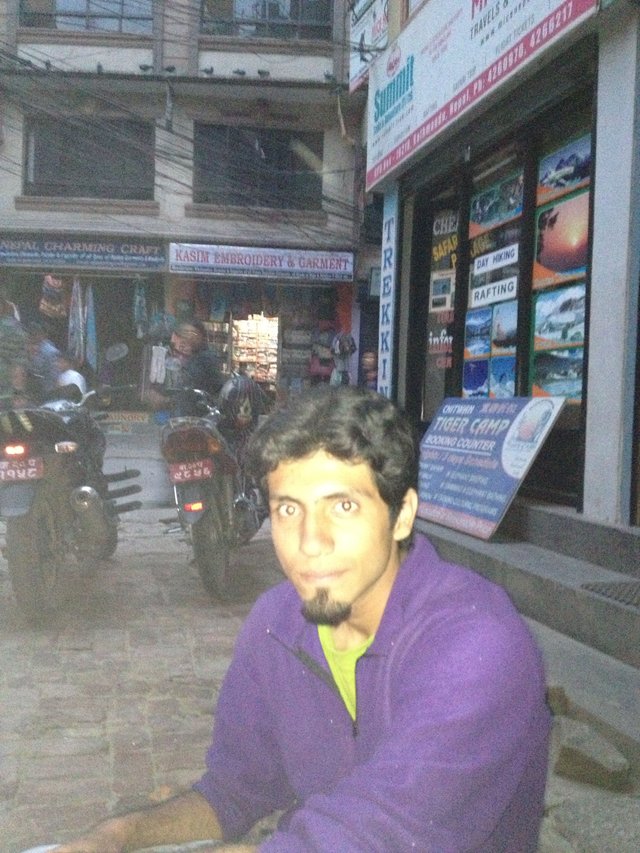 (At Kathmandu, before starting out on the Langtang trek, early April 2015)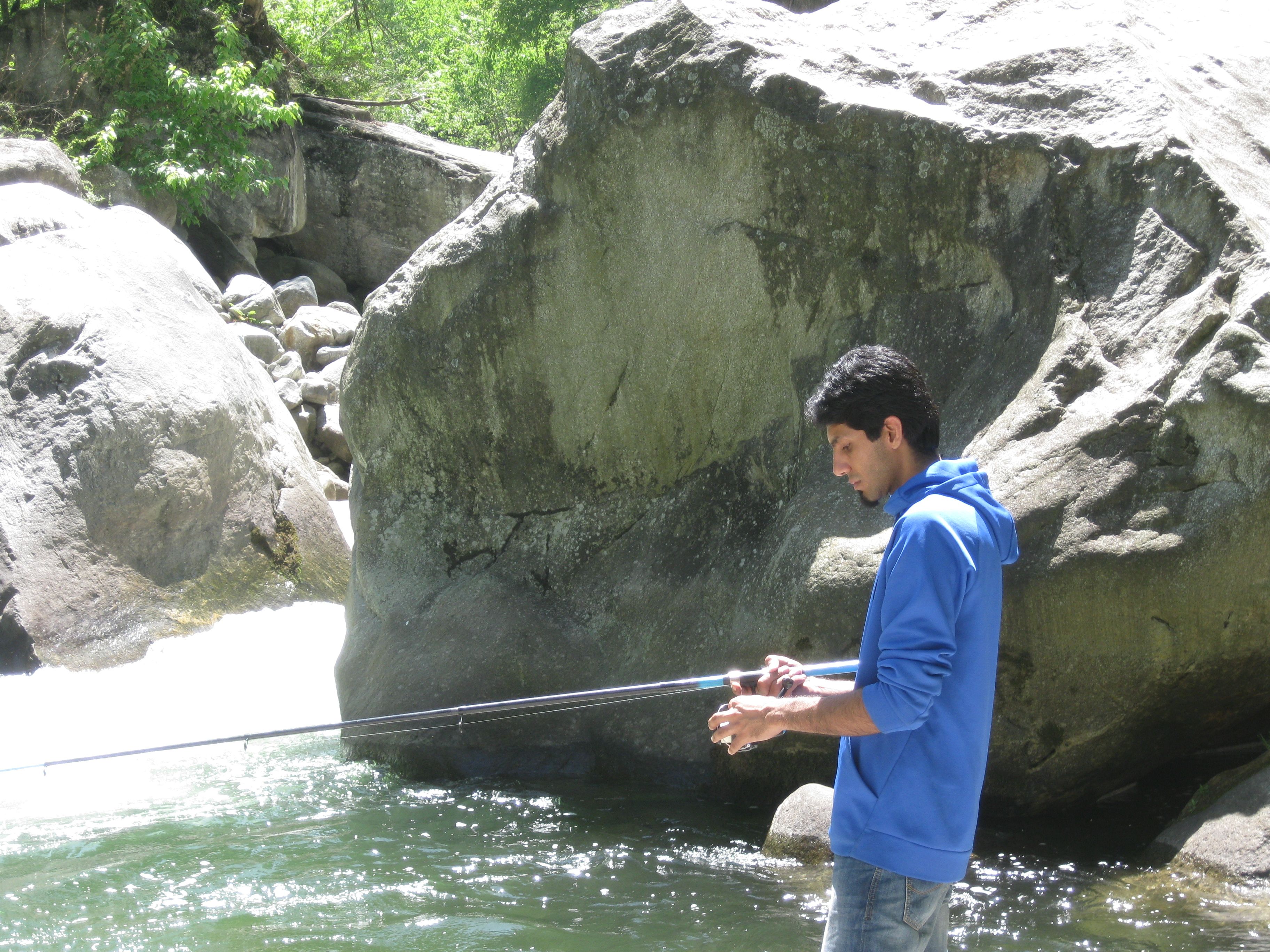 (Fishing for Rainbow trouts at the Tirthan River, Gushaini, Great himalayan national park, Himachal Pradesh , April 2016)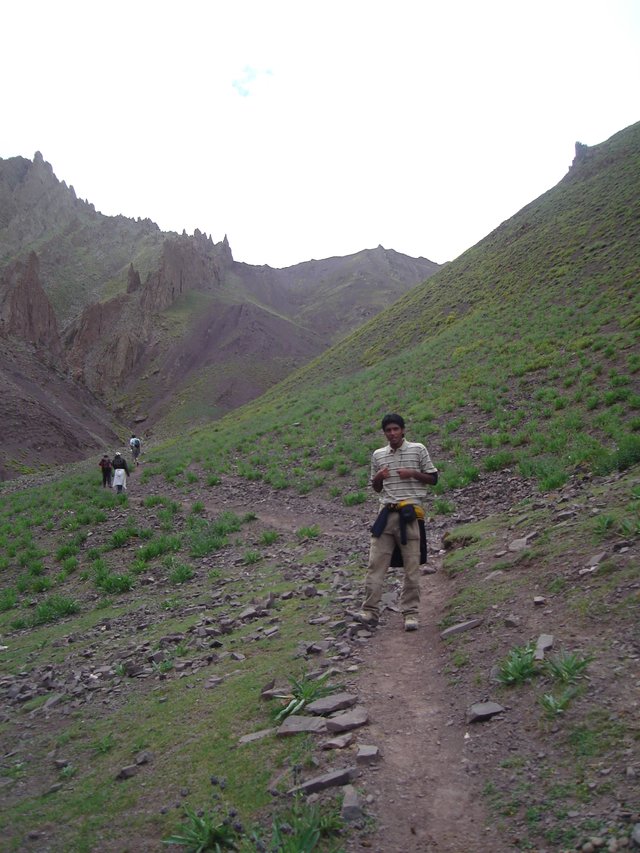 (On Route , Stok-Kangri Trek, Leh-Laddakh, Jammu & Kashmir, getting a LOT of sun. Heavy Arid mountainous Tan on an already brown skin. Thats what it looks like, haha )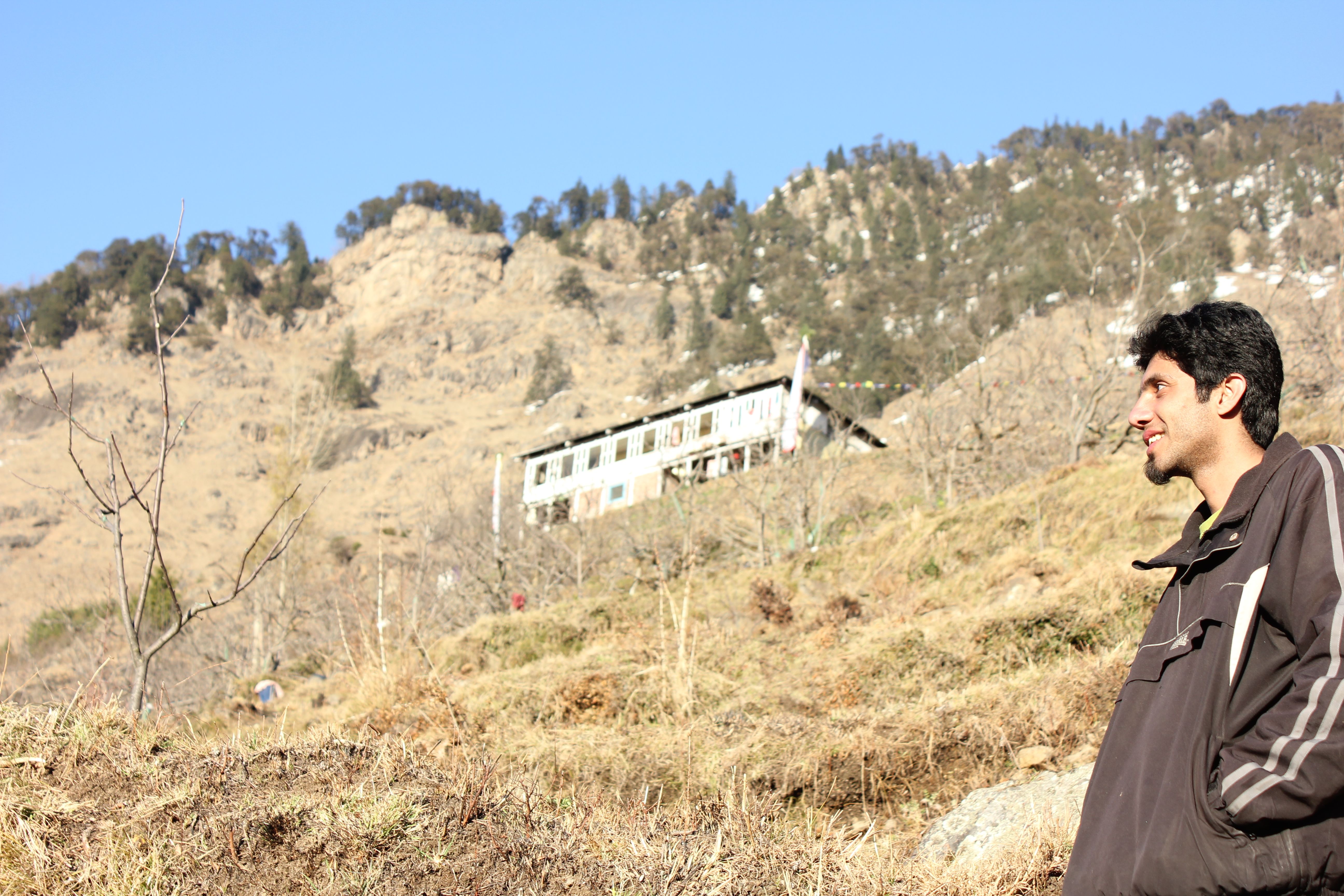 (Gazing at the amazing valley view at Haripurdhar, 2014)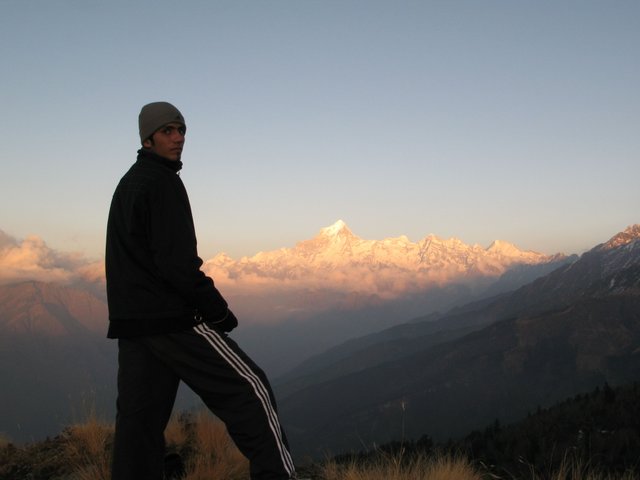 (The clearest sunset view of the Nanda Devi peak, Kuari pass, Uttarakhand, 2008)
Understanding an infinite space of " HOW ", from scratch is a daunting task. But it still feels less overwhelming than the domain of " WHY ". Quest for knowledge made me pursue formal education, bachelors degree of computer science & engineering and then a masters in game art and animation. I even got through a diploma course in German language while studying it over the weekends during my programming bachelors. My informal interests were in specific fields of history, psychology, mathematics and physics. When overwhelmed , my go-to space lately , is a blank intangible photoshop canvas. I can meditate on it for hours , and even forget about food. Projecting myself into lands of fiction to start with as a means to escape. I dont step out of home much to be honest. Unless its for a game of soccer , or a trek to about 4000 meters into the himalayas ! The Hustle of life is hard ! Thats why I am thankful for the People in my life , blank canvases and mountain passes ! Glad to have stumbled upon this new community.
Here are some of the best snow peak views i have experienced in my life so far ! Makes me feel very grateful about everything !!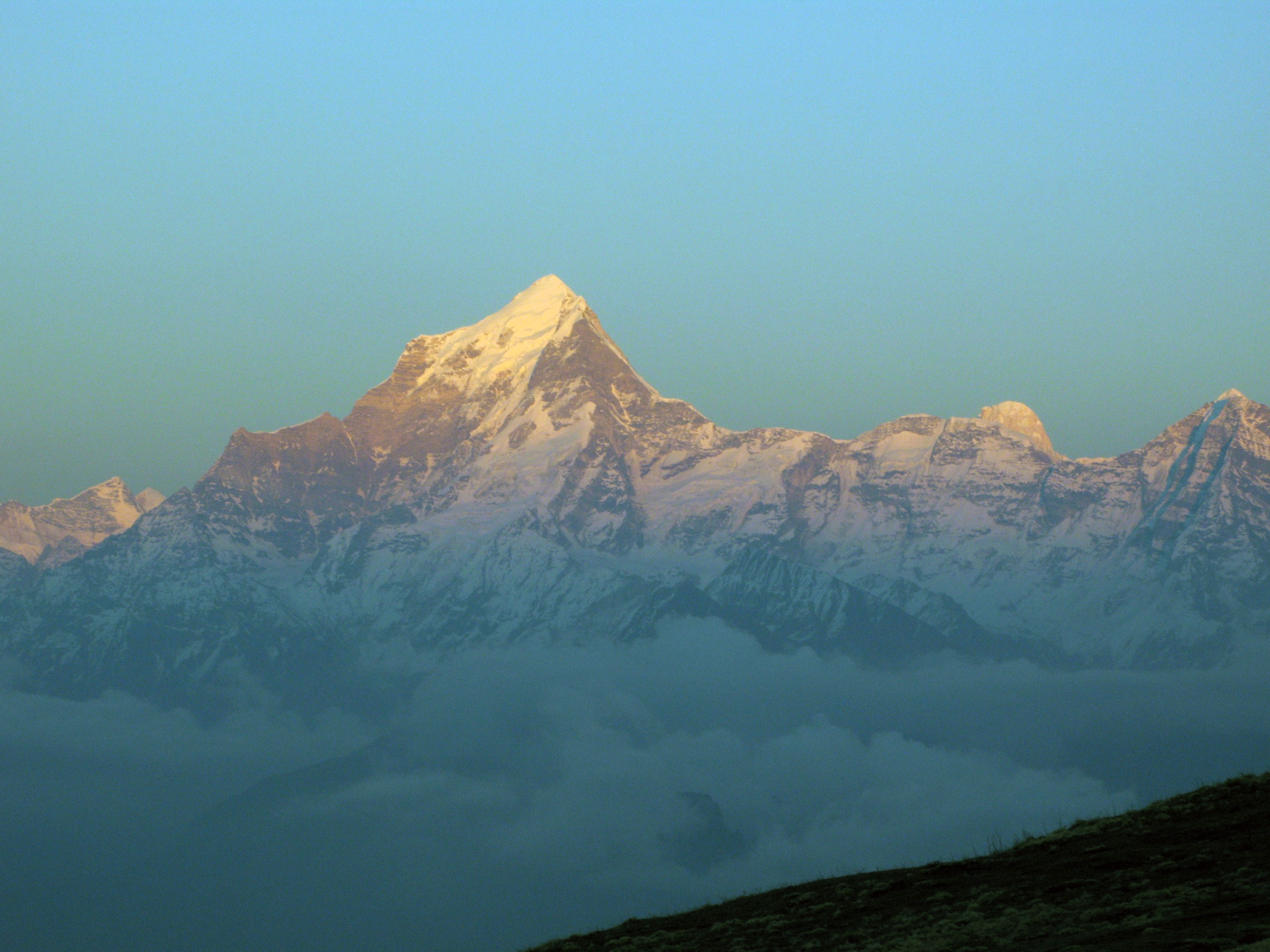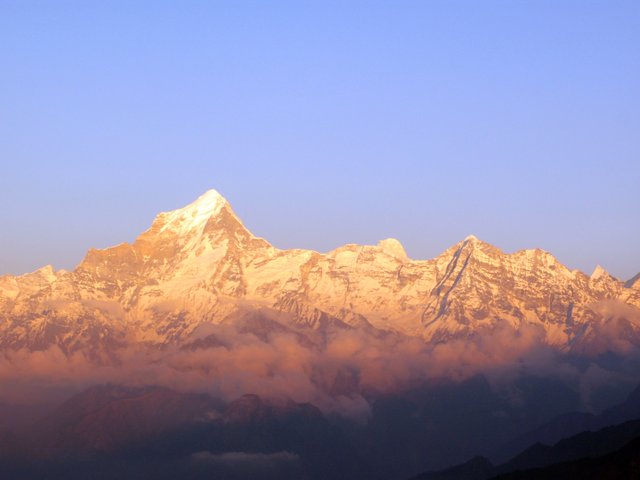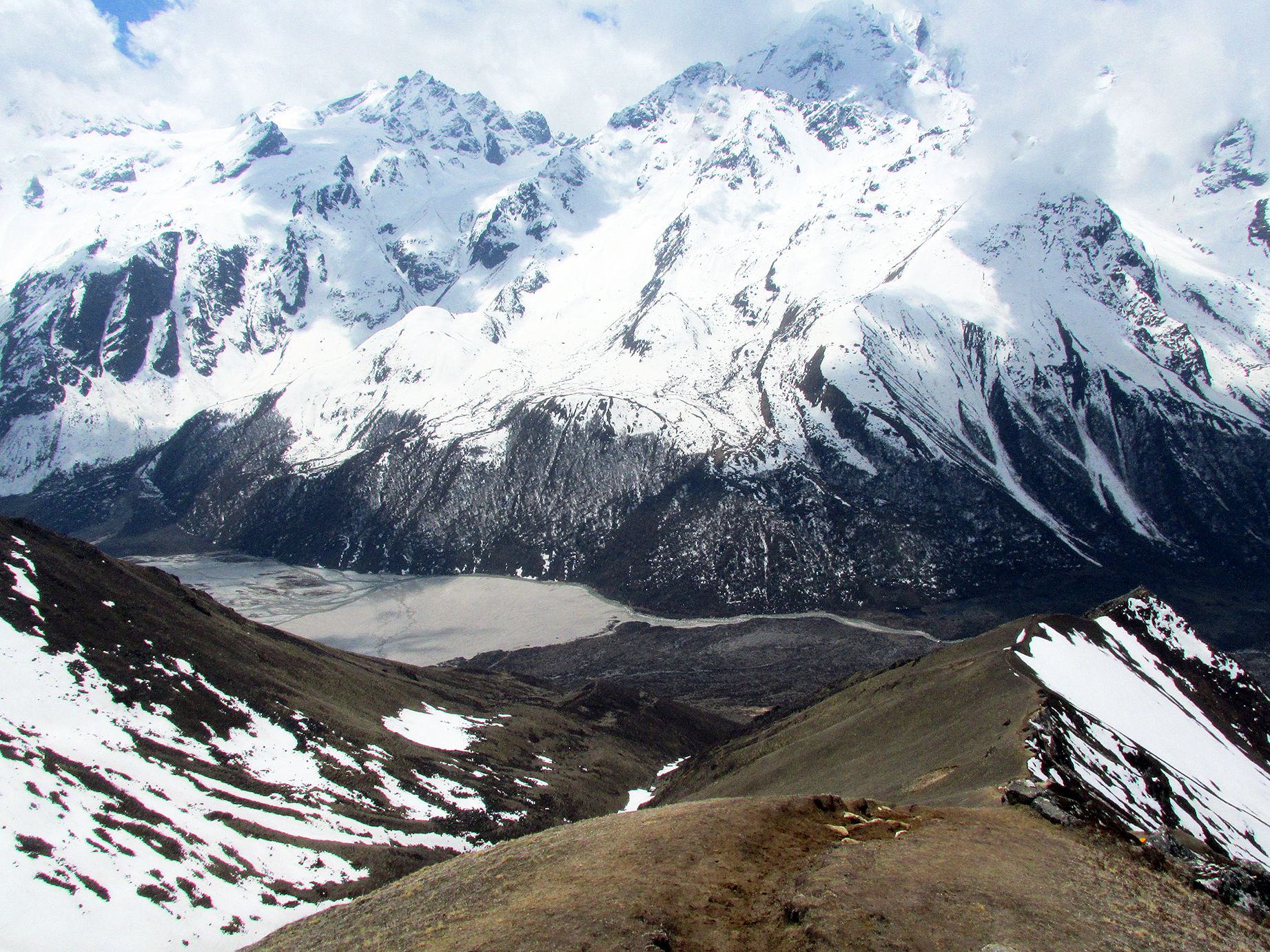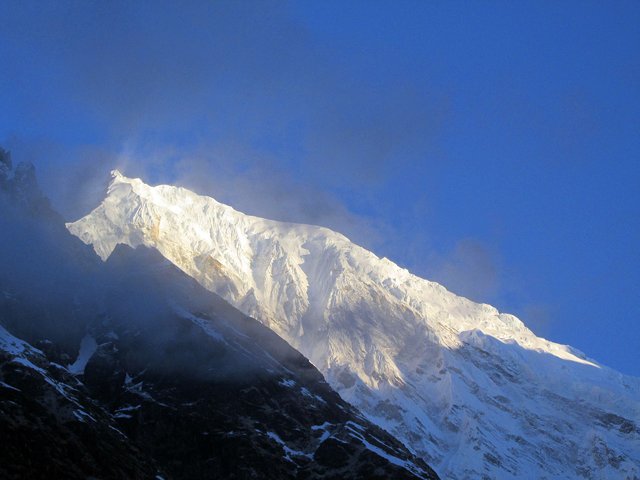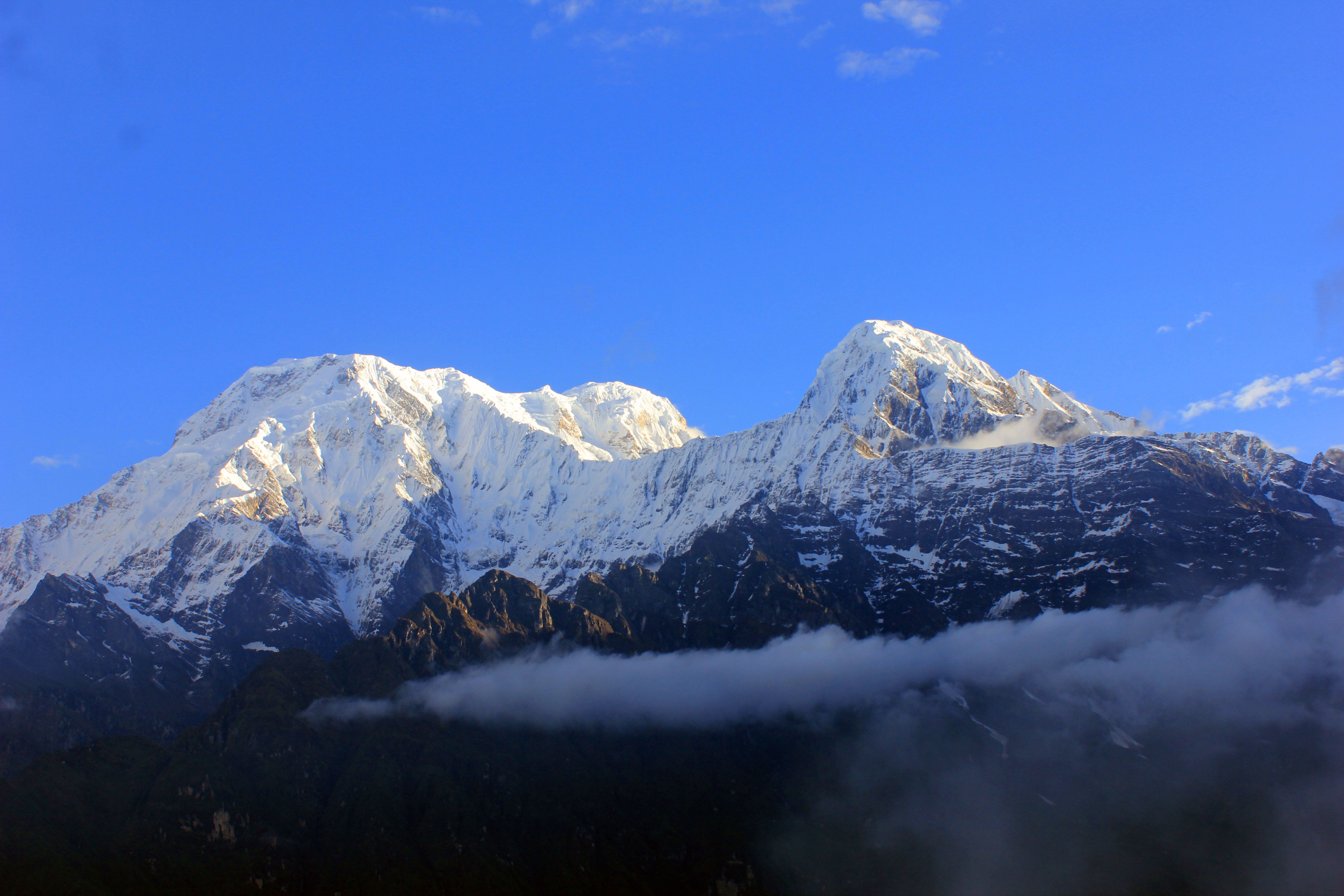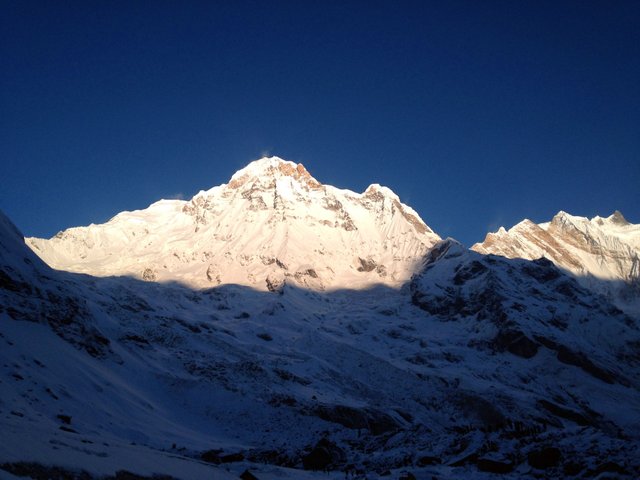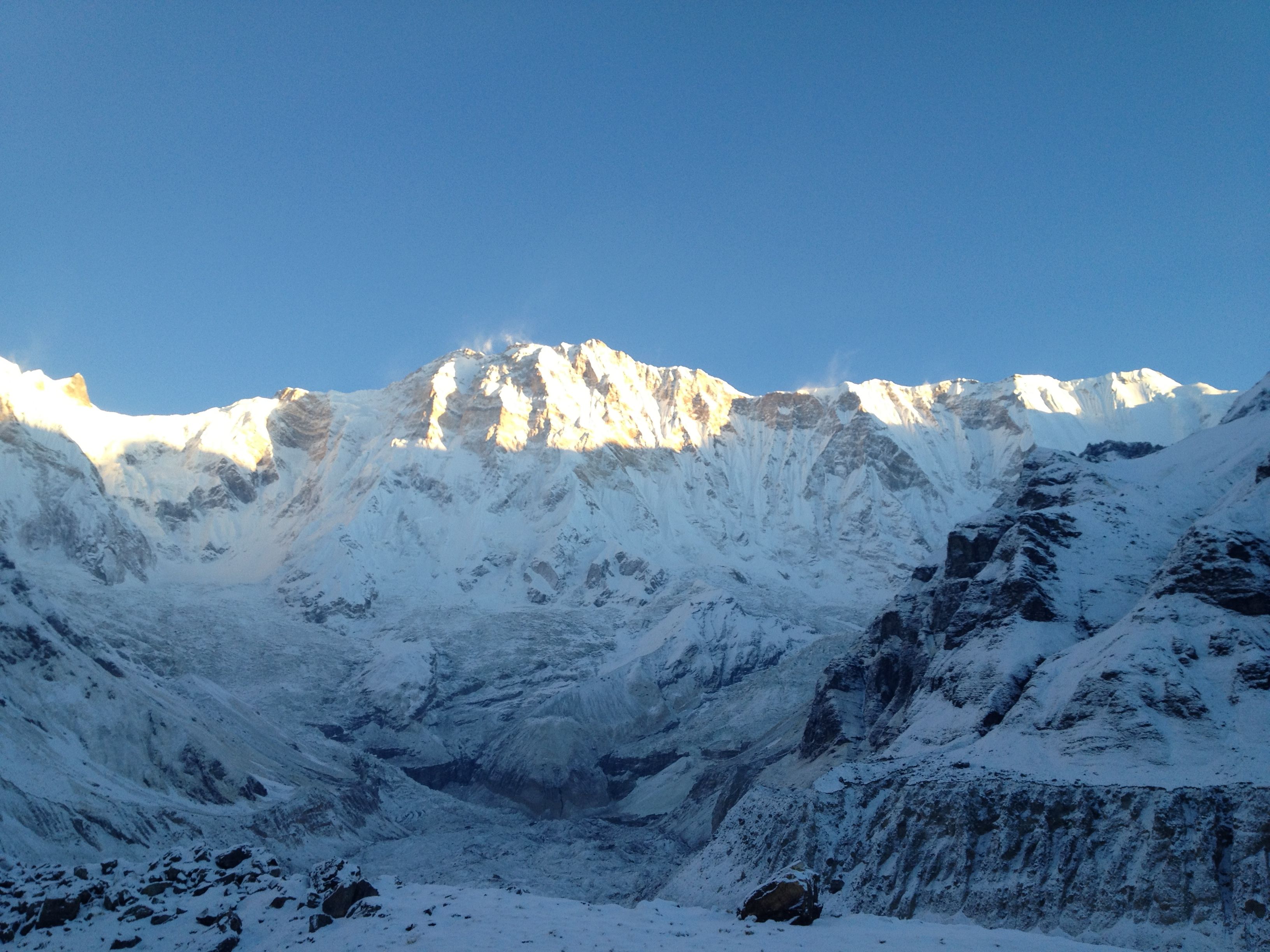 These pics have been enhanced on photoshop, but of course they still don't do justice to the actual places and the experiences i had. Every trek that i have taken so far , has increasingly become grander. I always take at least 150+ pics every time, and i have a LOT to say and share too.
Here is a look at my Studio spaces :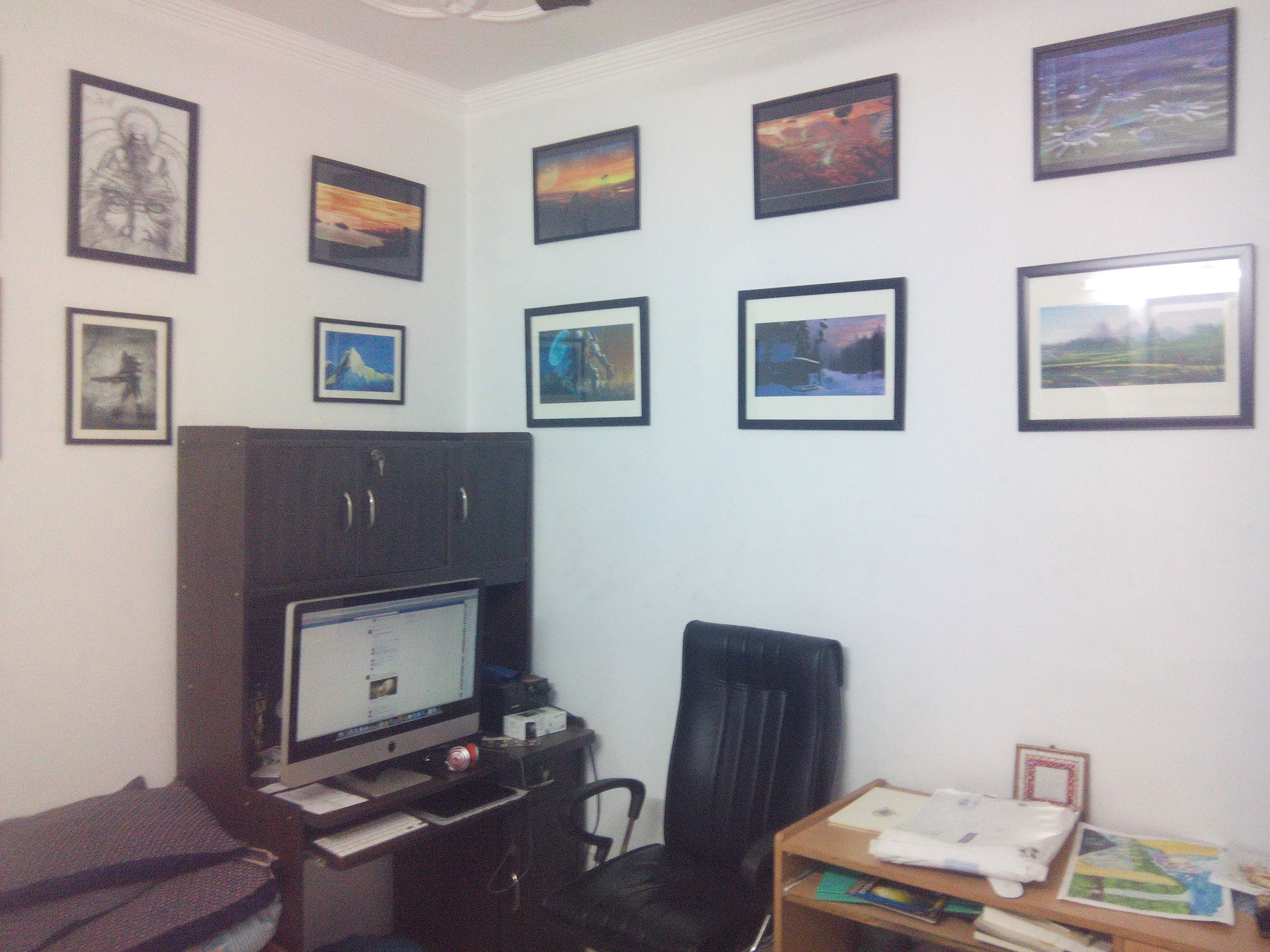 (This is how my "home-studio" situation looked like in 2013)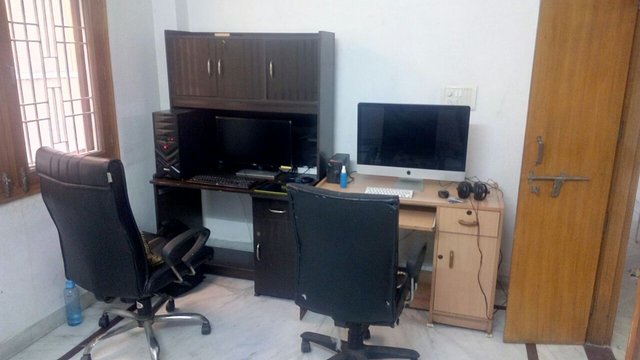 (Added a new powerful workstation and now i even have a new scanner, but no printer yet, lol)
The life-changing power of a small sacred space dedicated for work !!!
These studio spaces have enabled me to create digital artwork and animations and THATS how i have managed to travel so much . I first stumbled upon online outsourcing and freelance websites in 2007. Jumped into it at first sight and started affording my own travels since 2008. Gained some valuable experience and a portfolio during my B.tech. in computer science & engineering years, and straight after that i was granted admission into the University of Abertay Dundee Scotland. This was of course not affordable with just freelancing from India, so i took an education loan from the government to make that possible. The university saw me jump into a masters in arts level without a BA , grab a lot of knowledge , cope up , return to India and recover completely from the debt of the loan by 2013 !! In between there i also had an old car stolen from my office in delhi, and managed buying a new one too. After achieving some relief in life , i fell in love with the Himalayas of Nepal. Moved there in 2015, rented out an apartment, but then the earthquakes happened, cracked the house up, all sorts of shortages etc. and i could only last there for about 5 months. So i decided to take up a full time job in Delhi for a while to recover from that zone. Now two years later , here i am , back in Delhi yet again , as ready as ever for my next opportunity !!!!
Some 2D games i have worked on ( concept art , ingame art , UI and animations) :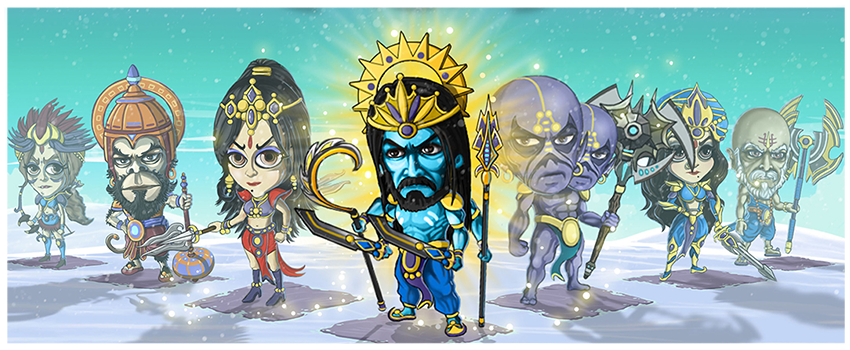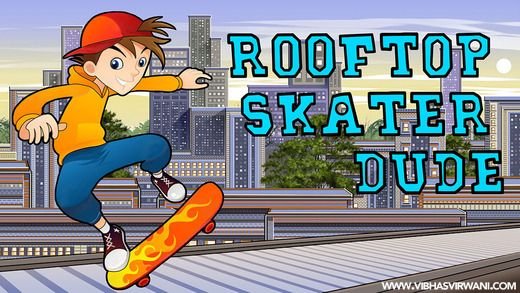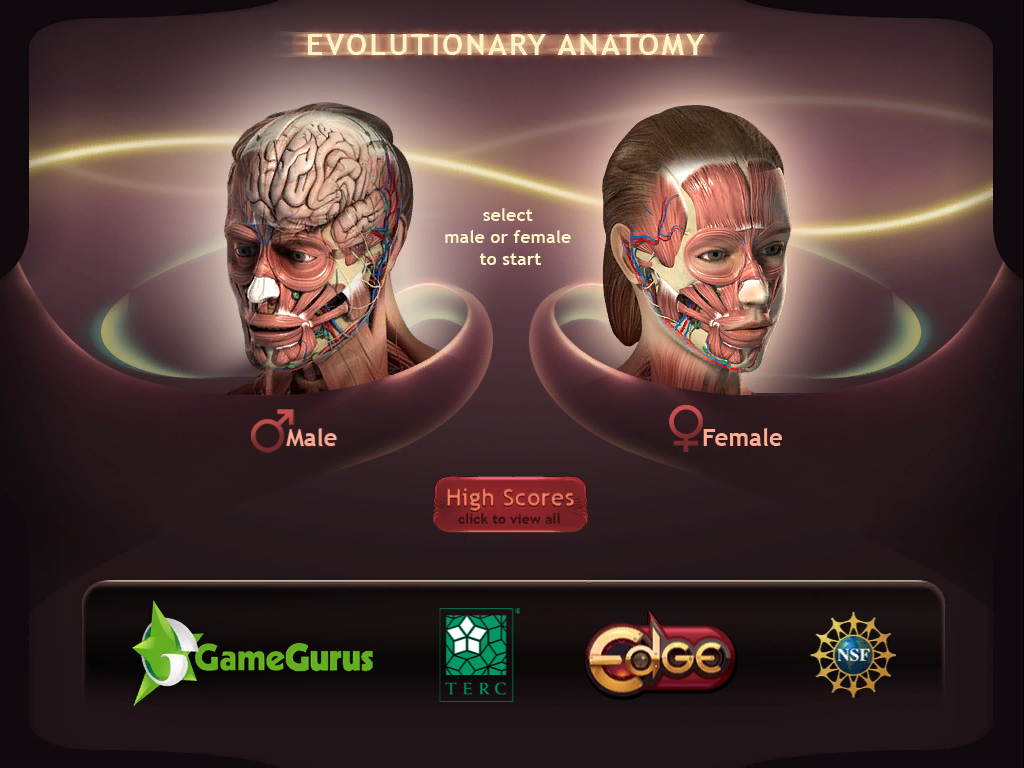 Other games i have worked on : Laser maze, Impulse and wild devine by game gurus, Spacecrunch by Nikolatech pvt. ltd. , Wack-a-mole , Zynga poker at Magic Spangle pvt. ltd.
Also created a book cover , concept art and in-design art for Warlok production pvt. ltd.s " Astounding futures " series Vol. 1 & 2, Published by Paizo inc. ( Vol. 2 coming soon )
Link to vol. 1 : (open in new tab please !!) http://paizo.com/products/btpy9jeh?Astounding-Futures-Starships
You can expect me to post printable & wallpaper art, progress shots and tutorials, trippy ideas, maybe some poems, travel reports and some photographs, painting process-speedlapses at the very least !! I am also VERY open to any suggestions and criticism. My specialization is in concept art and illustration , for games and animations as well. But i may currently have more experience working as a 2D game artist / animator / illustrator for mobile and web based games. Hopefully i can share experiences and learn more about myself, others and this world.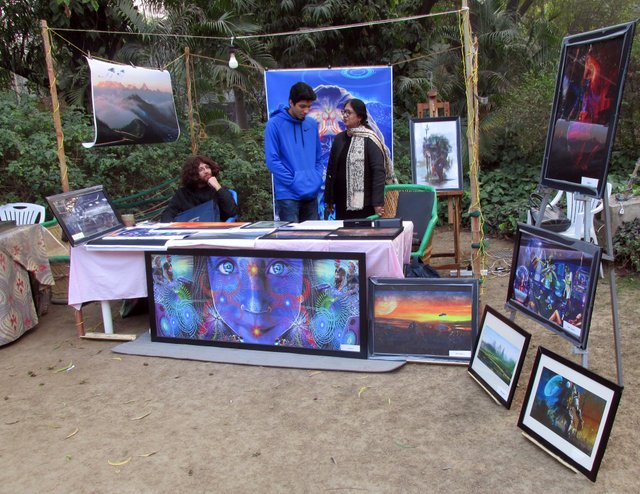 (recently had my first (VERY impromptu) outdoor stall/exhibit at an art n music fair at Zorba the Buddha, Delhi, 2016)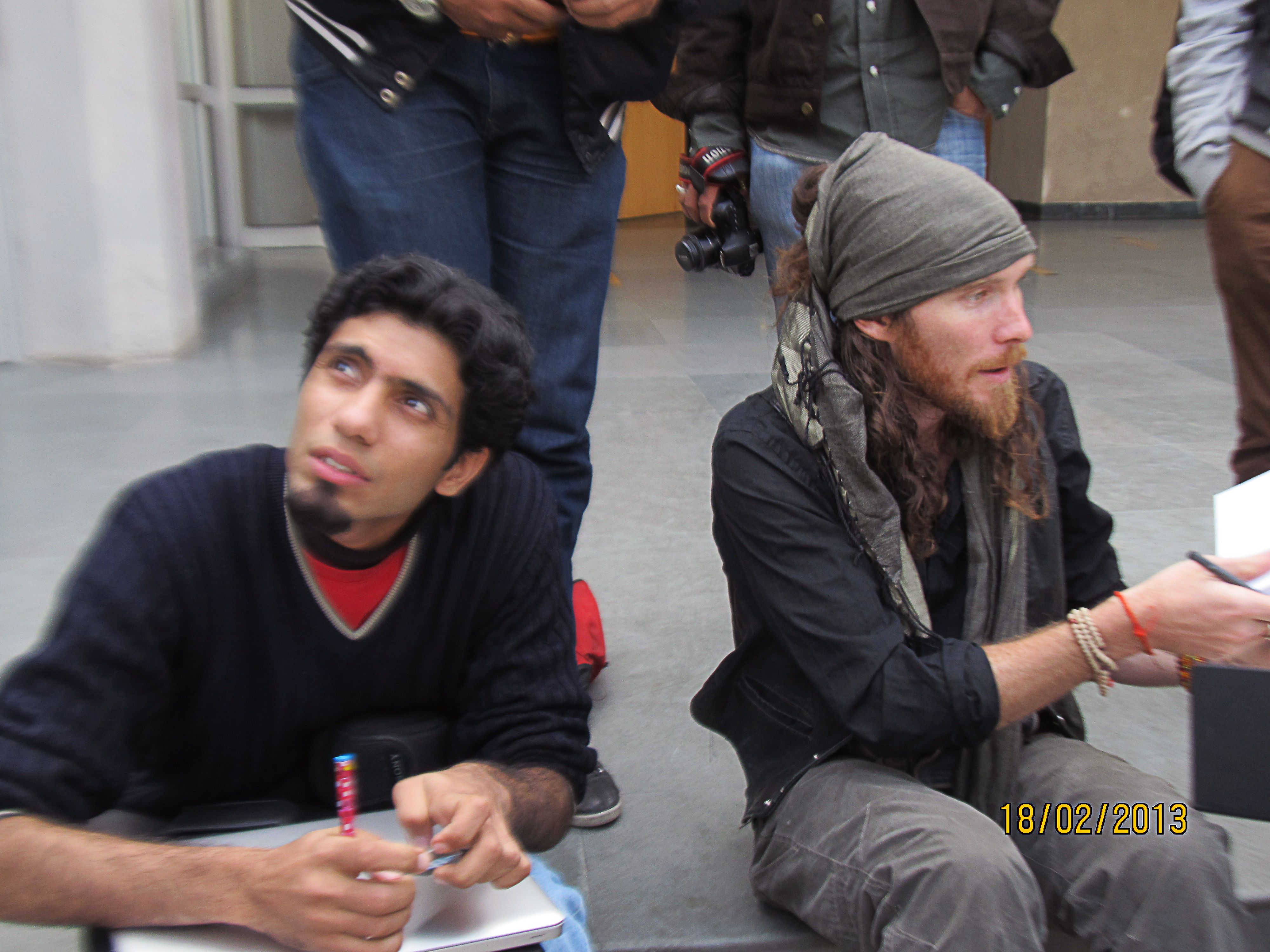 (a meeting with THE Andrew Jones, at his workshop in Delhi, 2013)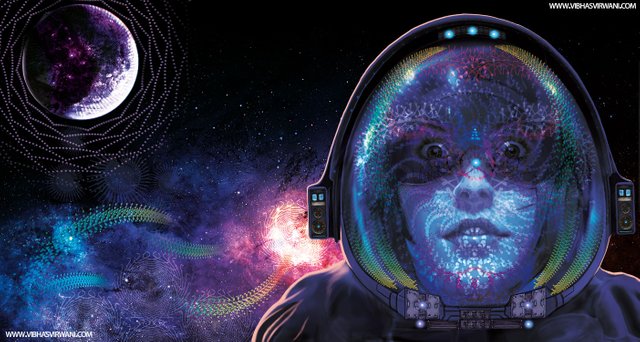 (album cover illustration for Nebulosity's first Album C , 2015)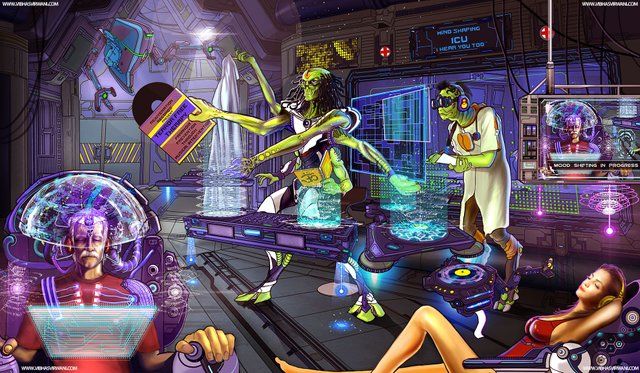 ( Album cover illustration for artist Dr. Thought , first album " the musical therapy clinic ", 2014)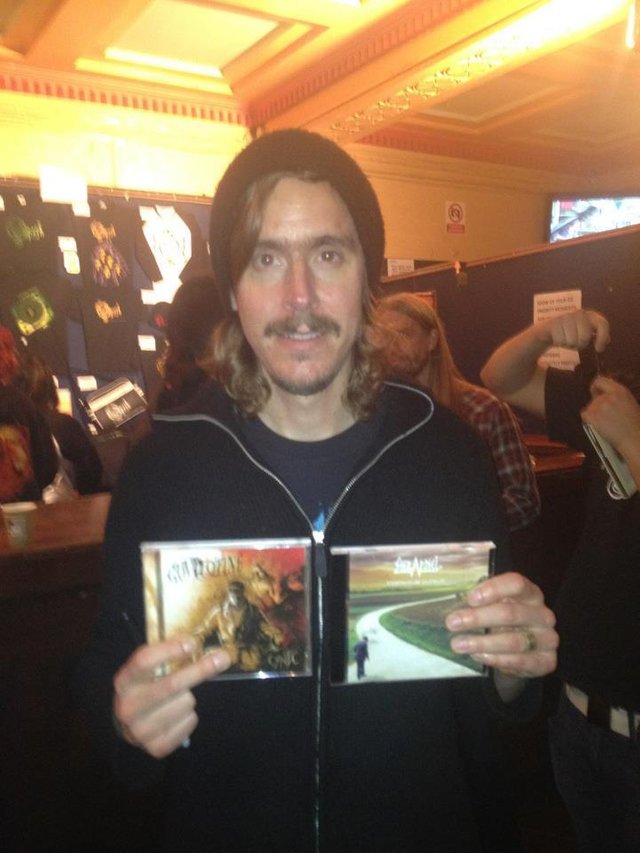 (Michael of Opeth, holding Guillotine's first Album 'The Cynic' , 2007/8 , the first time i realized the potential outreach of art !)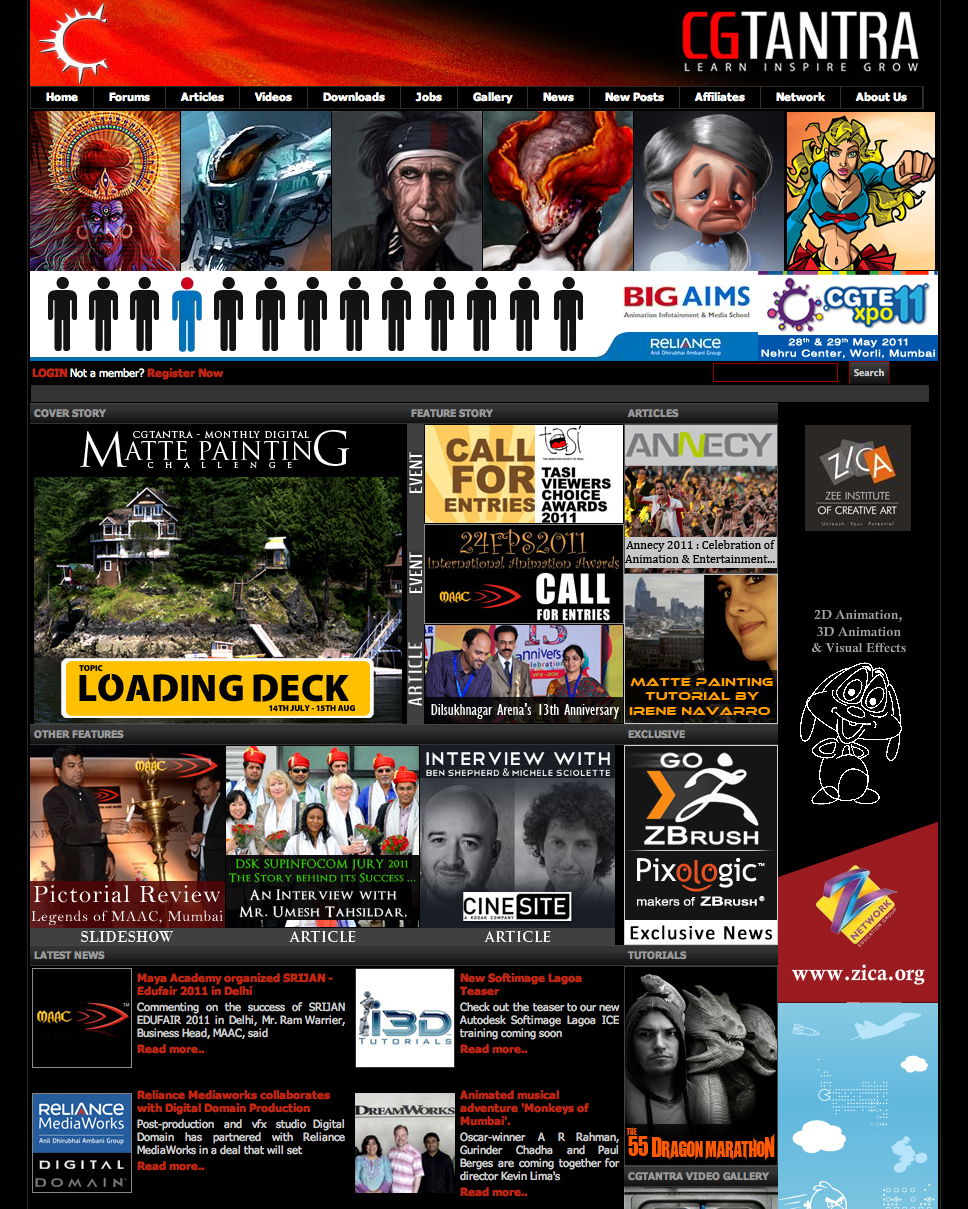 (CGTantra.com presented me with a 'showcase-artist' award and my thread was on their banner for a while, 2011. I had no idea where my thread had disappeared from their forum and man i was pissed at them, wondering what i did that went against the forum rules. A couple of days later a friend told me about this and i was totally overwhelmed, shocked n did a li'l Dab haha !! )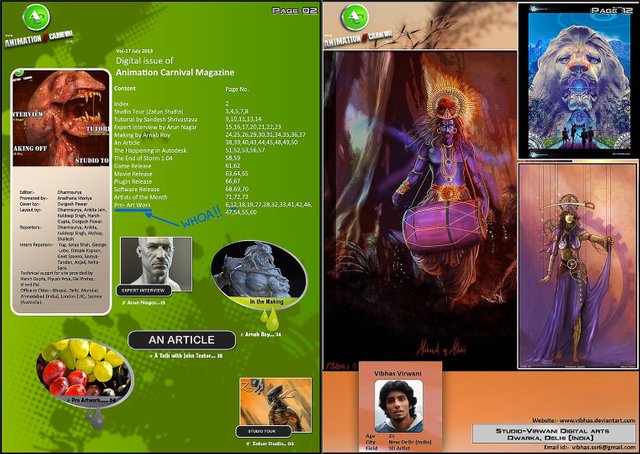 (One fine day of 2013, Animation Carnival , the magazine decided to publish my artwork under their pro-artwork section which was another shocker that filled me with gratitude. I had Jjussssttt finished surfing earthquakes in Nepal for 3 months and joined a new full time job in Delhi again !! Exactly one of those moments when life becomes a roller coaster !!)
I really feel like i really do know nothing at all, so i'm looking forward to finding out what else i have to offer to this world, which i guess, will continuously shape who i am. I am a 100 things and can be 1000 others. The world has 7.3 billion people , who are all also at least another 100 things each just like me !! Only a drop in the ocean , clearly a man of color !!! Believe it or not , as an painter/artist, i learnt the color theory through mathematics !! Does being a man of color make me an artist , or did i become a man of color because i am an artist ??


(There is a LOT more art to expore at : http://www.vibhasvirwani.com/portfolio-1.html)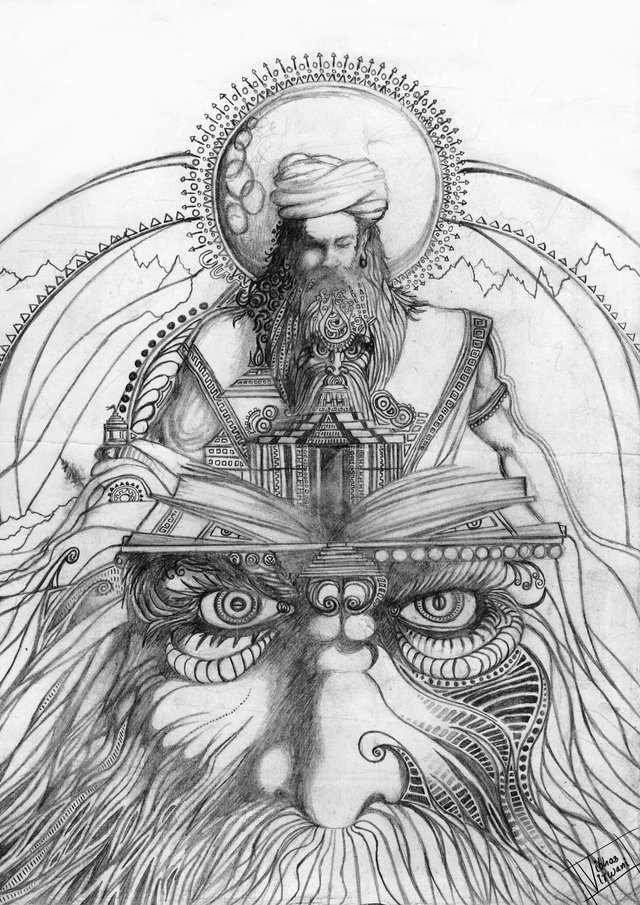 (Spirals of consciousness, A4 paper and HB pencil, 2009 )
The content of my art is usually fiction, that sometimes tells a story and other times just an idea. My artwork explores the vast spaces of imagination.
Science Fiction is my favorite genre of fiction. I specialize in creating concept art & illustrations for various projects such as games, animations, movies, comics or even other random ideas floating about in my head .
Fiction is a way of abstraction commonly used by artists, writers and other visionaries as it reveals, very subtly, what journeying into a person's mind might be like. I like to paint fiction because it gets the cog wheels running as I board a whole new train of thought. It has the ability to take you away from the troubles of the real world as you get immersed in it .
The artists of Star trek came up with the visual look/idea/design of " the communicator" , that sparked the creation of cell phones. Leonardo Da Vinci came up with " the flying machine " and look at how these things have changed our lives ! Art has the ability to spark ideas that can spiral out. My intention is to create as much art that does exactly that, throughout my life.
I have explored both Traditional and Digital media . My weapon of choice remains digital media
where i tend to use both 2D and 3D techniques to create digital art and animations.
My artwork can be shaped as posters or framed prints ( signed , limited editions , exclusives & merchandise prints) as well as traditional media commissions ( canvases & framed paintings , original sketches and drawings). It also includes non-tangible finished digital artwork files related to 2D or 3D art & animation videos !
Some 3D and some traditional artwork :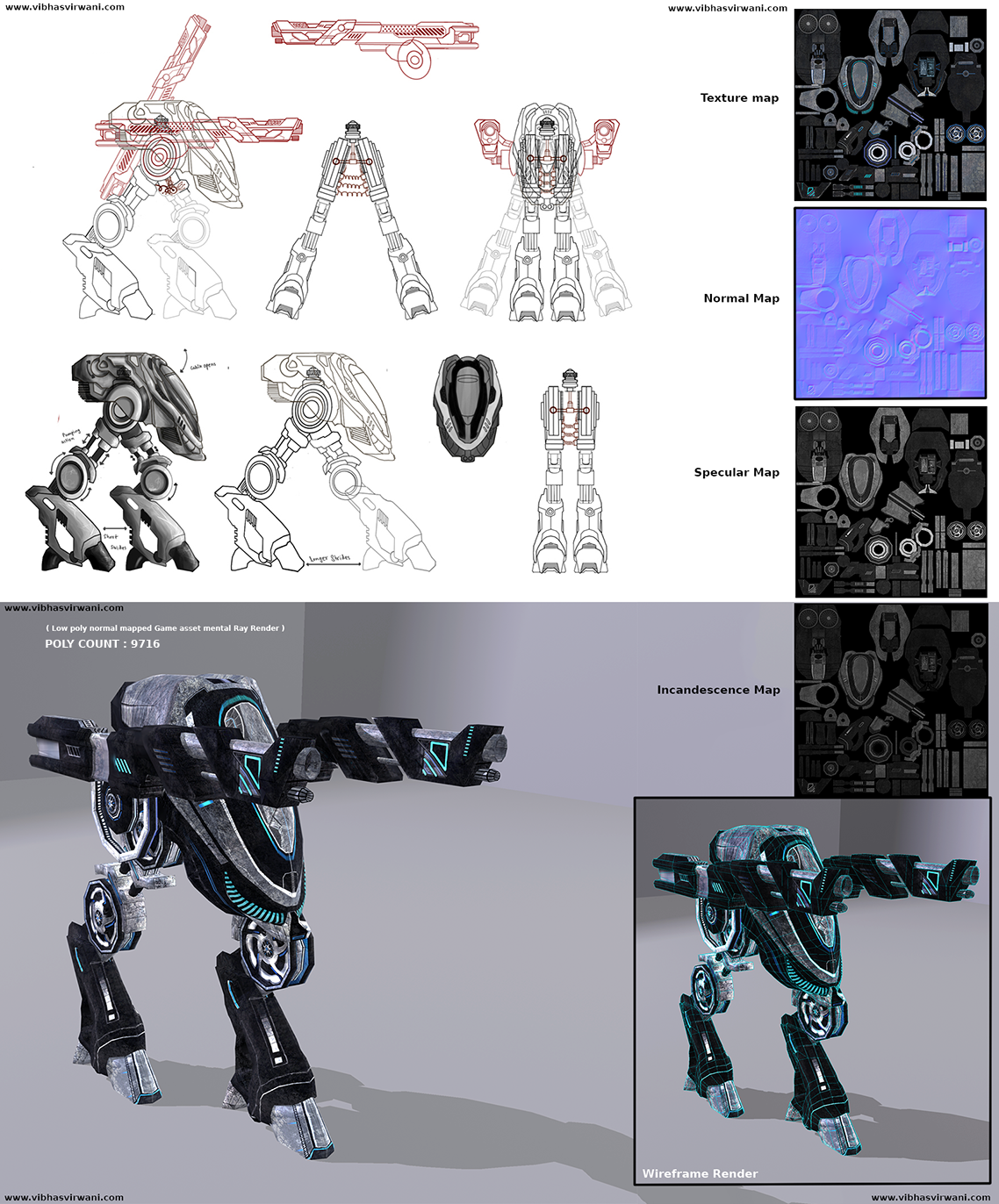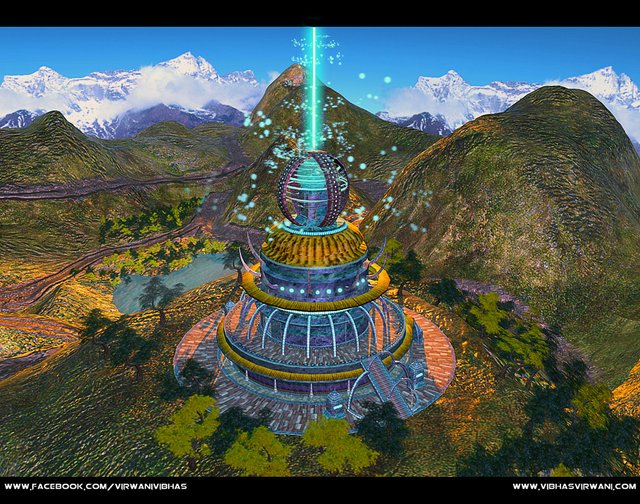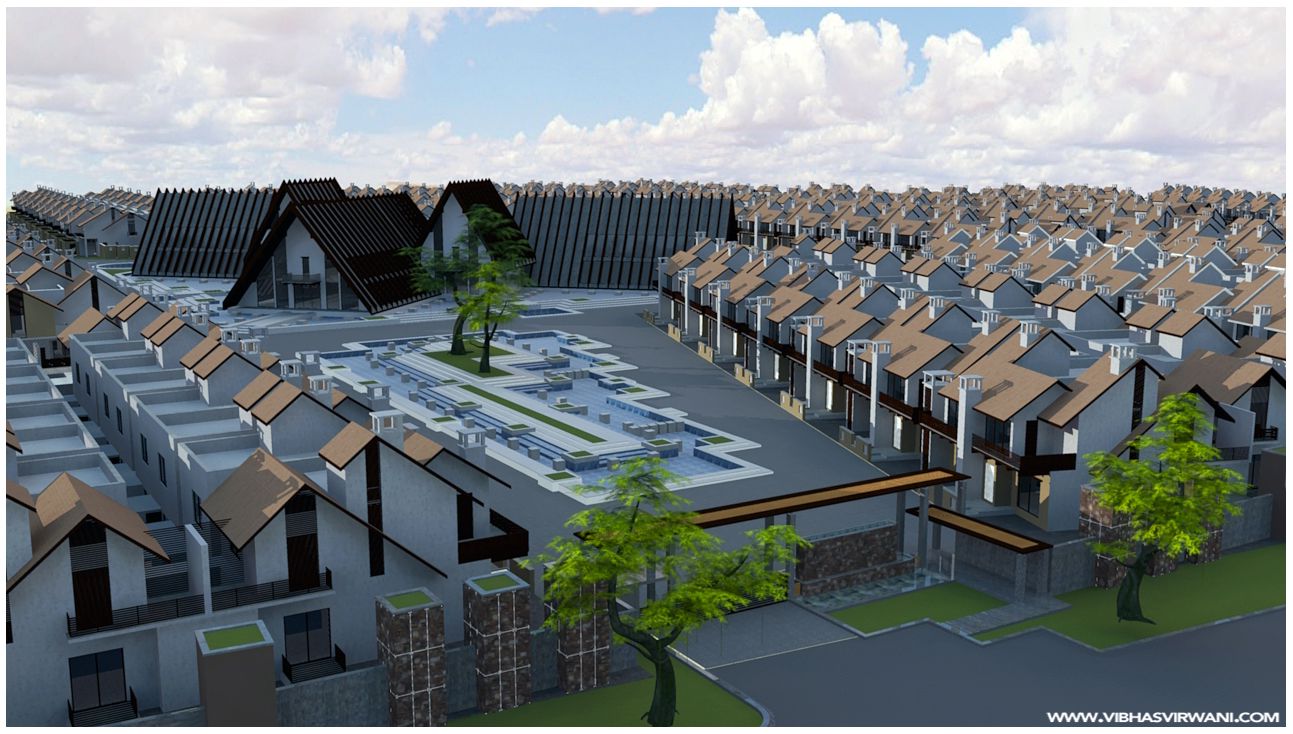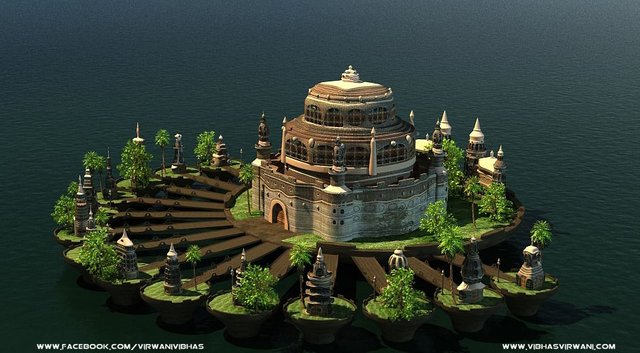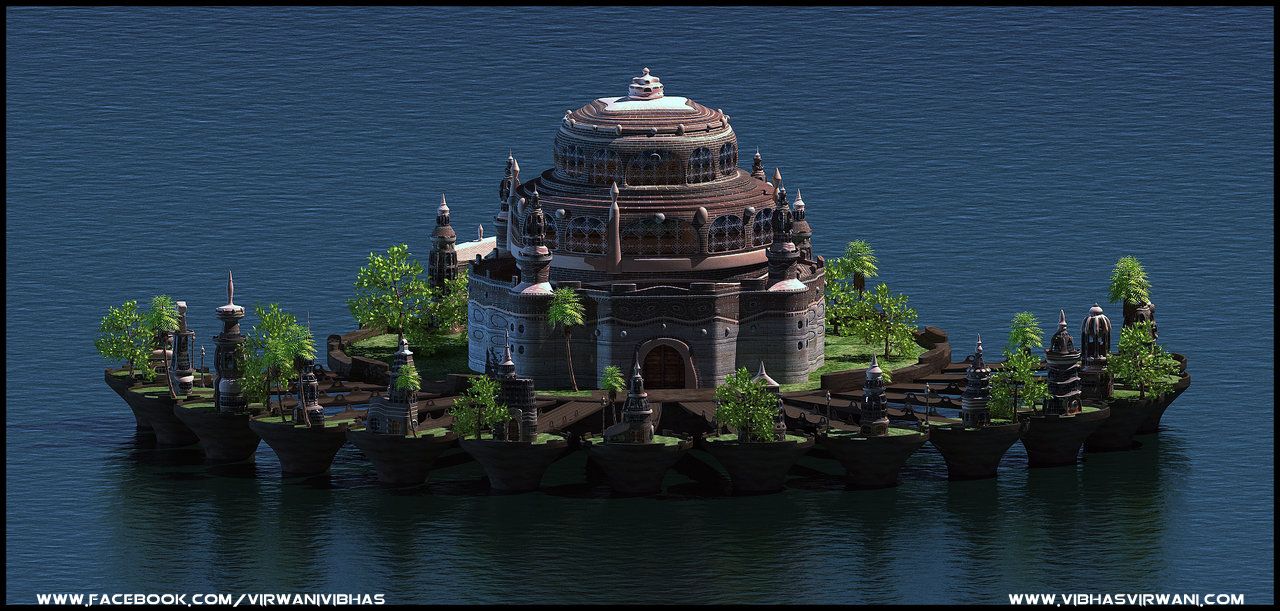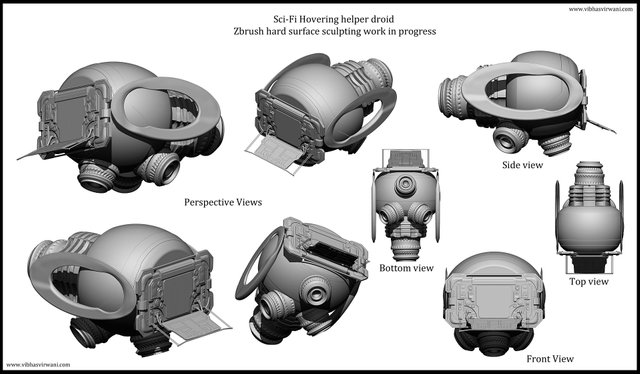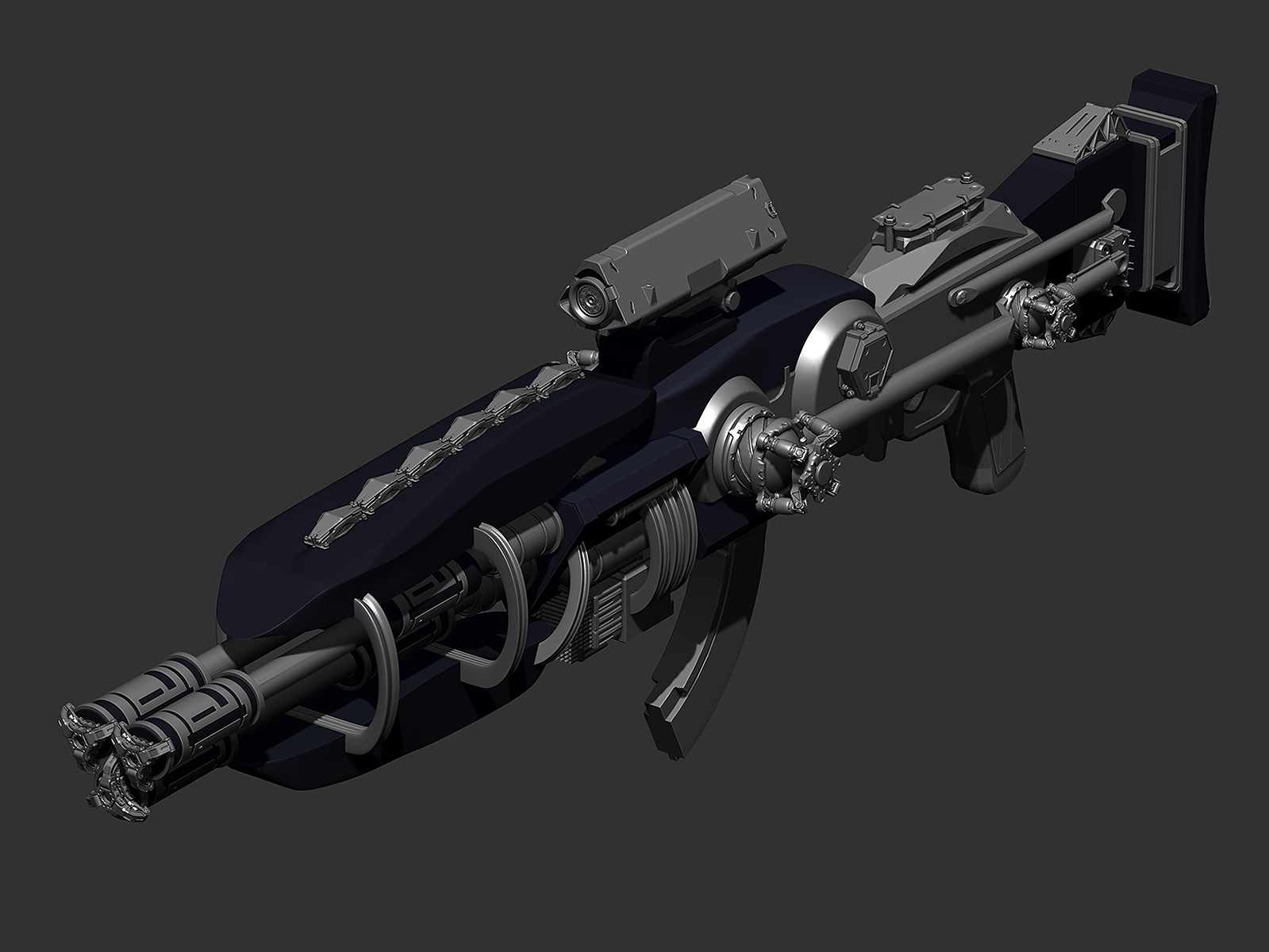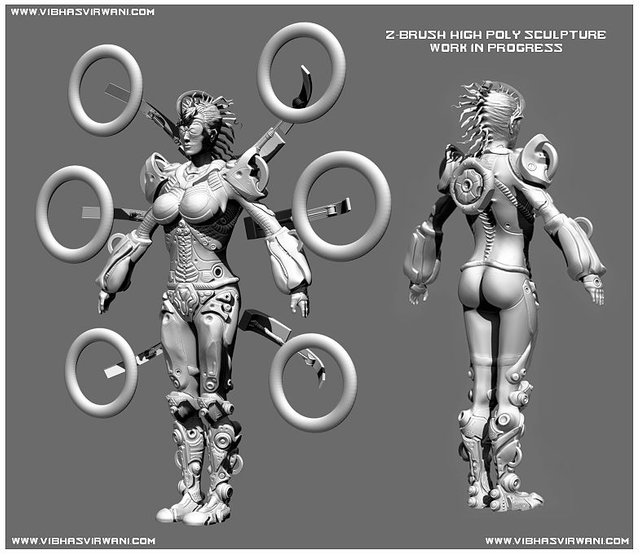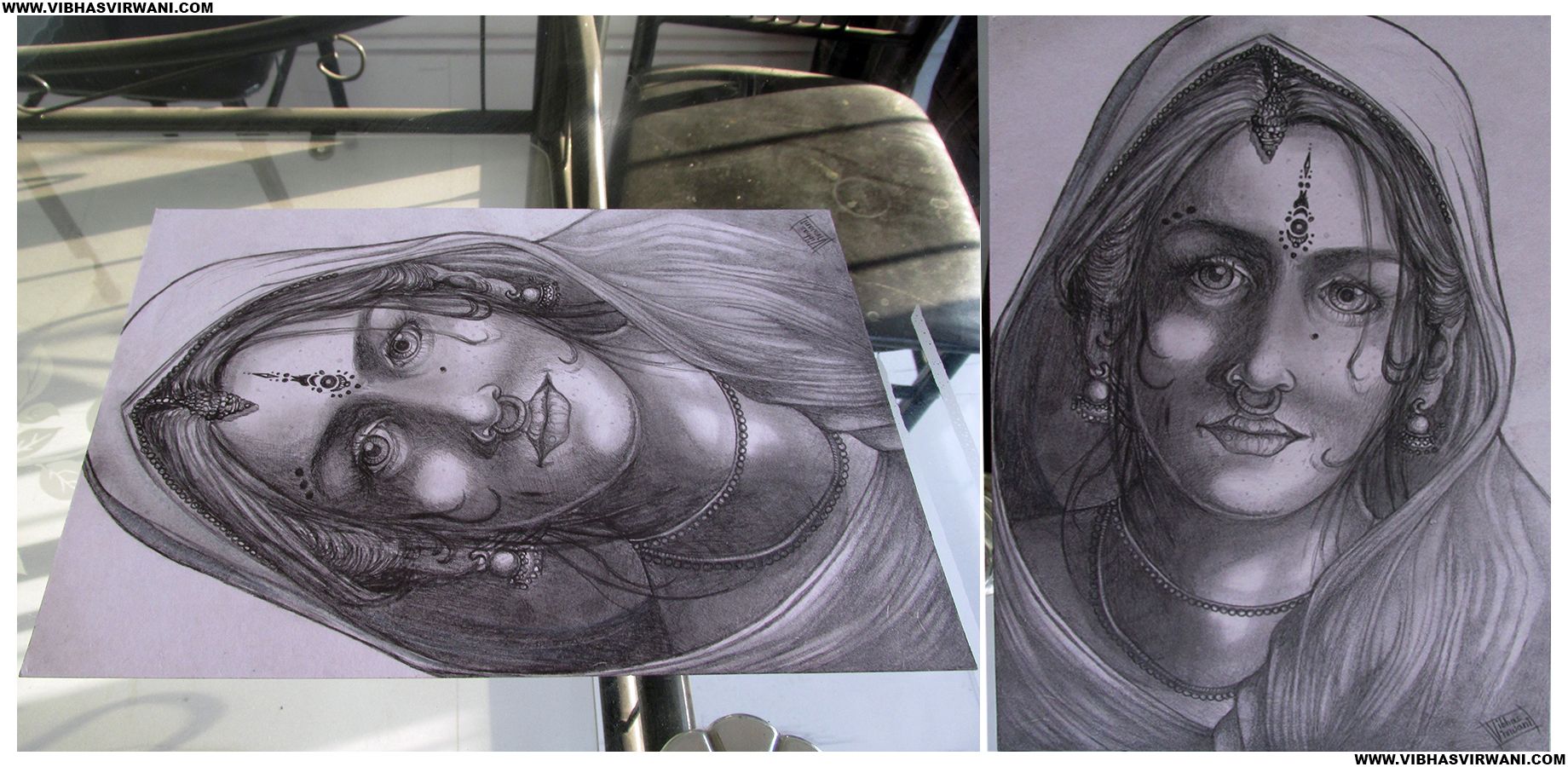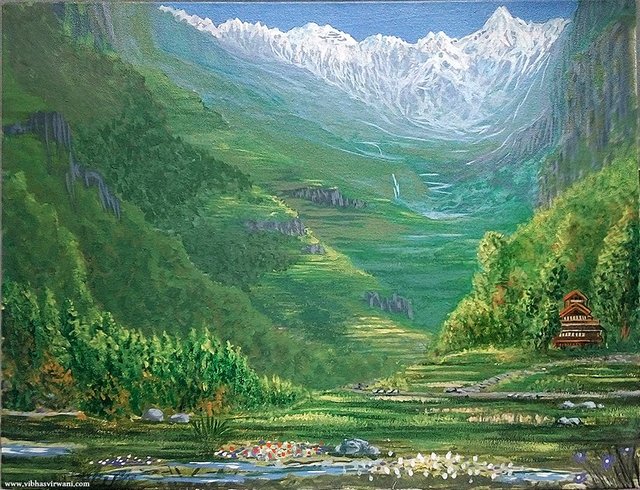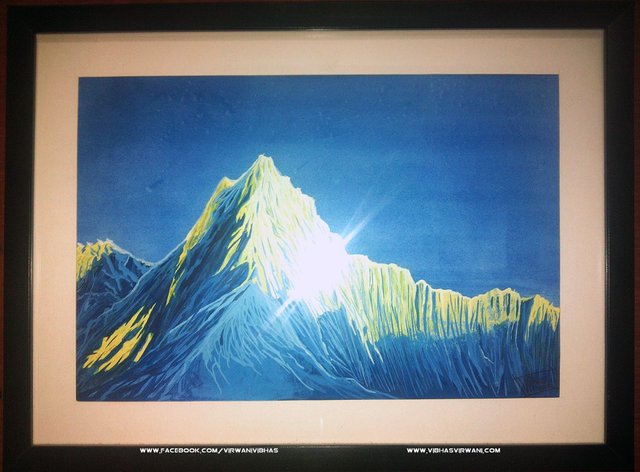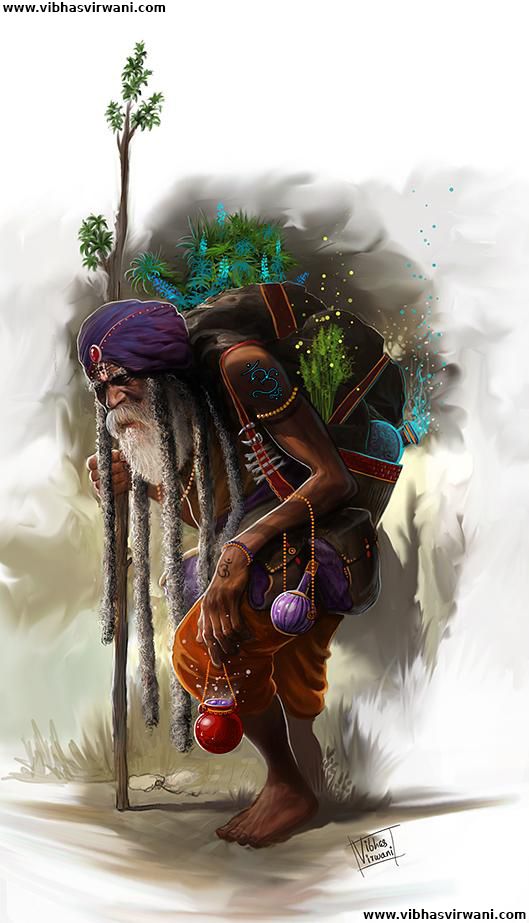 ( " The old Apothecary " , 2015, this one recently took 4th place in Natural cannabis co. hosted international contest ; High art 2017 and fingers crossed it may even make it to art Basel next year ! )
I Feel like knowledge should ideally not be a privilege but unfortunately it seems to be. If you are curious about my art , process or travels/treks etc. then please feel free to ask. I am pretty clueless about what kinds of content would be more appreciated here. Maybe you all can help me decide by commenting below on , what my first (non-introduction) post should be about ? Any comments and criticisms about improving my blog post/writing would go a long way. ANY support in the form of upvotes , following, subscribing , liking etc. etc. etc. would definitely add to restoration of my faith in humanity and keep me going ! :) :) Hope you all enjoyed reading it all the way down till here. Kudos to your patience and thank you all again so much for the interest !!
Website
Facebook
Deviant art
Conceptart.org
Artstation
PS : Happy 4th of July !!