Traveled for 11 Years, now I sit and write for you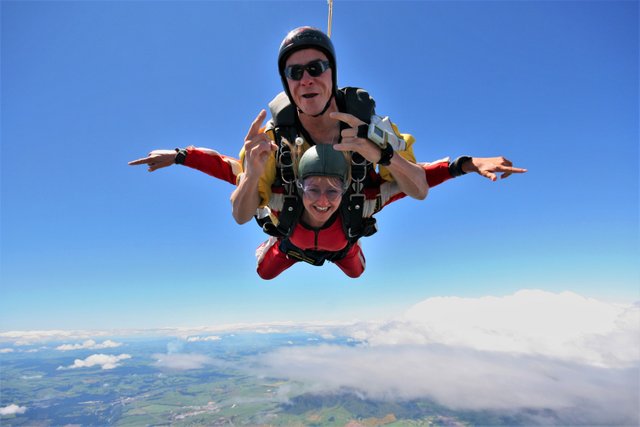 Hey Steemites :) My name is Sasha, I'm 29 years old and have been traveling around the world for the past 11 years. I've never had a "real job", much money to travel with, or much of a home base to come back to when I run out of money. When I need money, I work any odd job, anywhere in the world, then keep on traveling.
I was born in Moscow, Russia, but immigrated to Tenafly, NJ (USA) with my mother and brother when I was 8 years old. I left New Jersey as soon as I finished high school and drove across America alone in a Honda Civic to snowboard in Whistler, Canada. After living in Whistler, I traveled all over the West Coast of the US, across Canada and through Mexico. I backpacked Australia, then lived in Utah and NYC, followed by Gryon, Switzerland. I came to Switzerland with $500 and found a cash job as a babysitter. After working in Switzerland, I backpacked through Italy, got robbed of everything I had, backpacked Turkey with almost nothing, then moved to Sydney, Australia, where I found work in bars and cafes. I studied at the University of Sydney, but quit several times before I was able to finish a degree of International and Global Studies. I hitchhiked through the middle of Australia (from Sydney to Darwin) a couple of times, and have spent many nights in the red desert. The thing about the desert in Australia is that you don't have to look up to see the stars, if you just look straight ahead, you will see them all around you.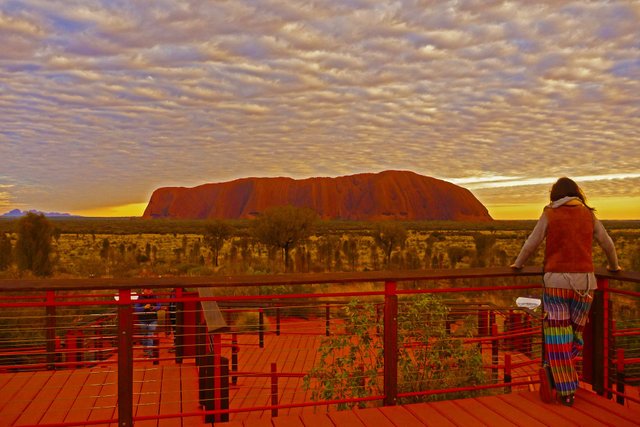 I backpacked from Bali to East Nusa Tenggara alone, sailed in New Zealand and the Caribbean, traveled and surfed in Sri Lanka and Morocco.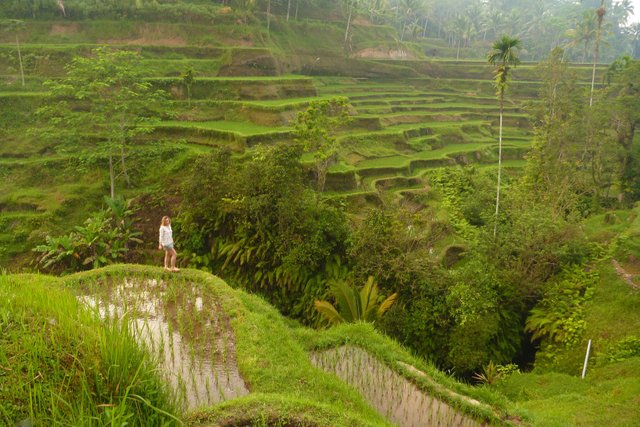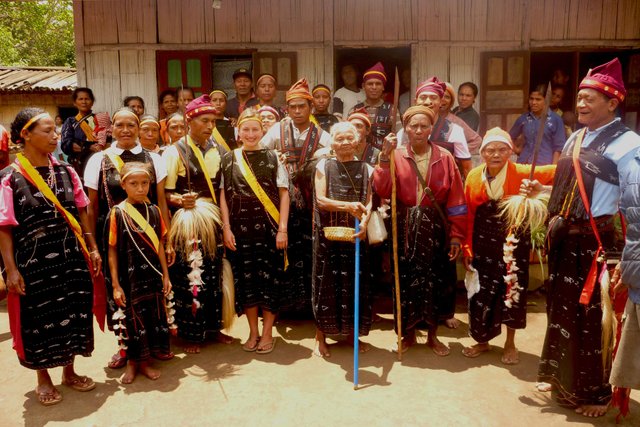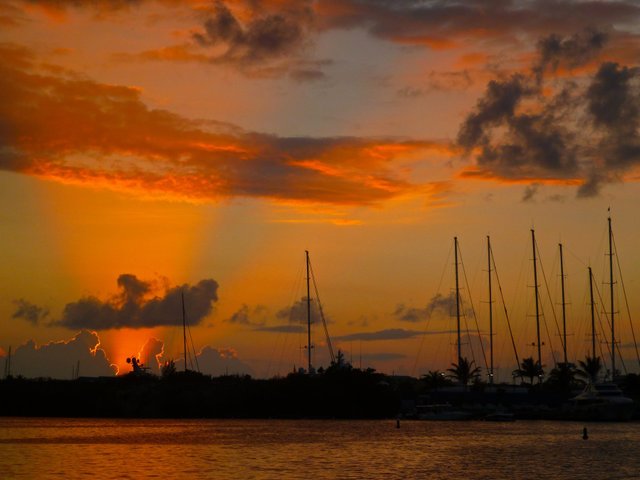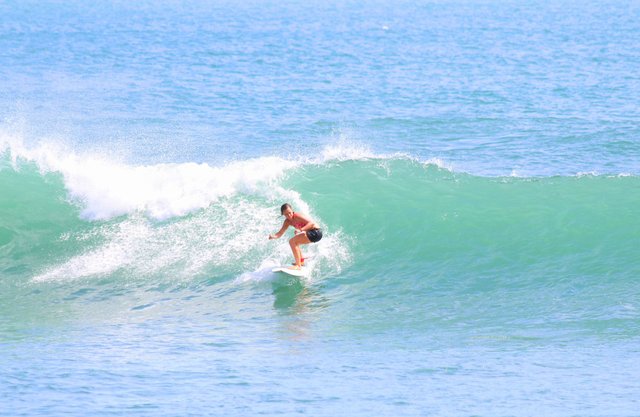 Then I completed a divemaster internship on Gili Trawangan, Indonesia, lived in the Austrian Alps, traveled through Eastern Europe, then lived in Nicaragua and on Hawaii.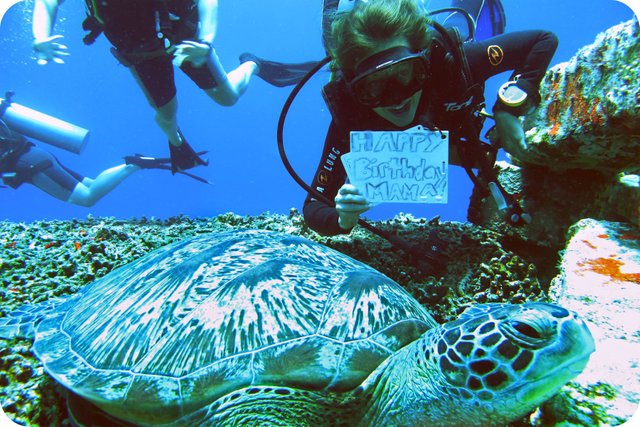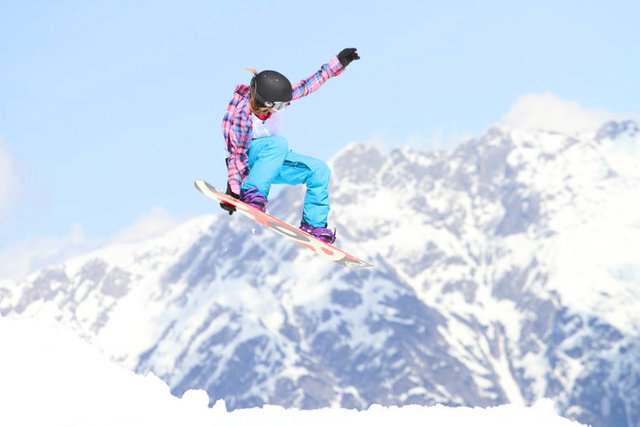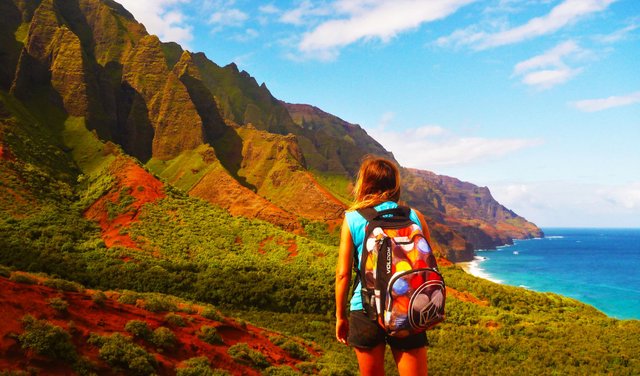 The last full-time job I had was on the North Shore of Oahu. I worked at Roy's Beach House as a waitress and managed to save about $20,000 in 7 months. That was the longest I've ever worked and the most money I've ever earned. I quit March 1st, 2017 and have been living off of that money ever since. I spent 3 months living out of a hammock and traveling around all of the accessible Hawaiian Islands, then traveled through the East Coast of the US before making my way back to Moscow. I crossed Russia via the Trans-Siberian Railway in August, 2017, then landed in a city called Irkutsk. Irkutsk is not far from Lake Baikal- the deepest, oldest, and possibly the clearest lake in the world.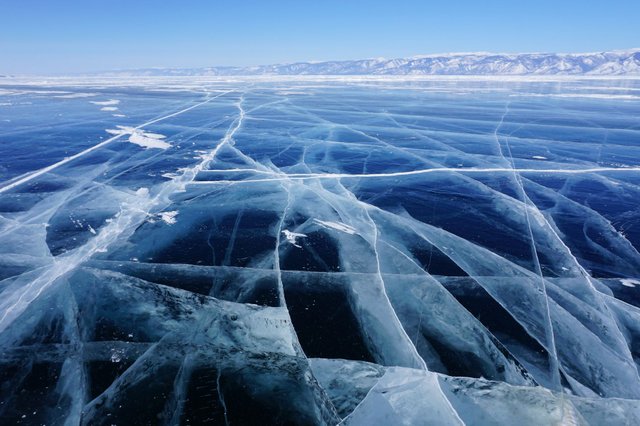 When I saw this lake, I decided to stay. To slow it down and to write.
To watch the seasons change.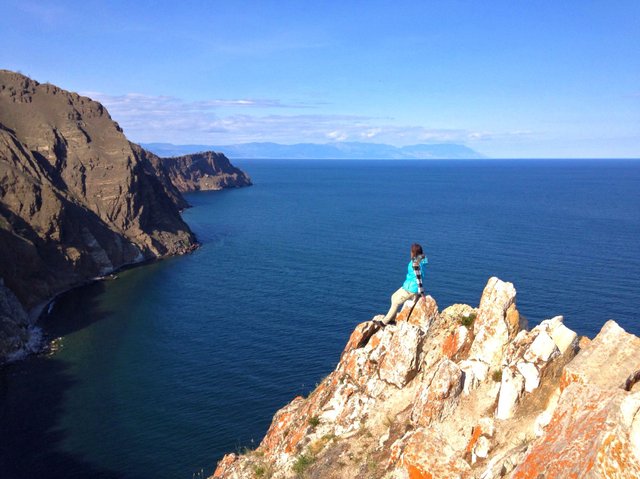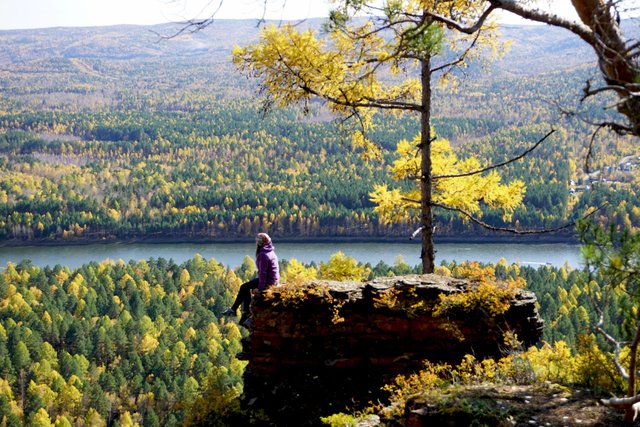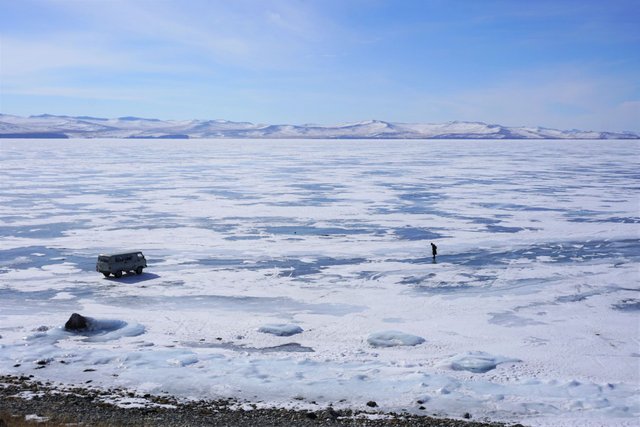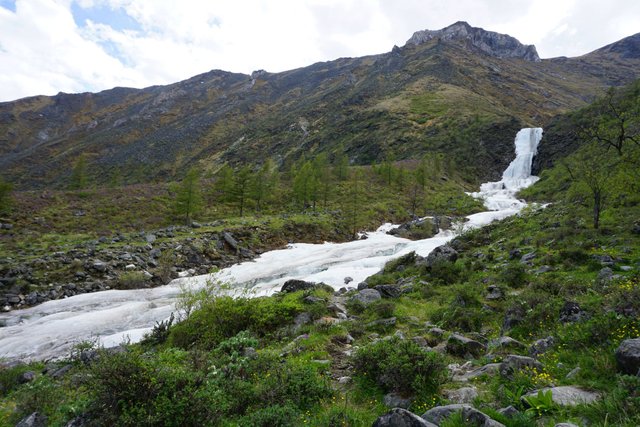 I found a small apartment and unpacked my backpack, then started a project called Big World Small Sasha :). I made this site because I was fed up with people telling me that they hate their lives and that they wished they could travel like me, but didn't have the money to do so. I felt the need to explain that it wasn't actually the money that was stopping them from traveling, but something much deeper. So I decided to write down the details of my travel experiences and my outlook on the world. See this blog as an example.
The more I wrote, the more I realized that my blog was not just about travel tips, but more-so about values and an alternative perspective of the world we live in.
You see, not only is it possible to travel around the world with little money (if you come from a privileged country, that is), but, in my opinion, there is no point of living in one place and working hard at a career if you don't absolutely love it. Why not? Because you're not doing anything positive. If you don't like your 'ordinary' lifestyle, then you're certainly not helping yourself, and, let's just face it, most jobs today are pretty useless. Most jobs just contribute to an unsustainable system that's based on the constant need to grow profit. Since money doesn't represent anything, this is dangerous for the well-being of our planet.
Speaking of the system, I also started volunteering for the Venus Project (see this video if you're not familiar with it):
And a project called TROM:
In Irkutsk, I started discussion groups based on these two projects and wrote several blogs about them. See https://www.bigworldsmallsasha.com/blog
I also got a part-time gig as a hiking guide with Syberia Top, which brought in a tiny bit of cash and allowed me to see some spectacular places in Siberia.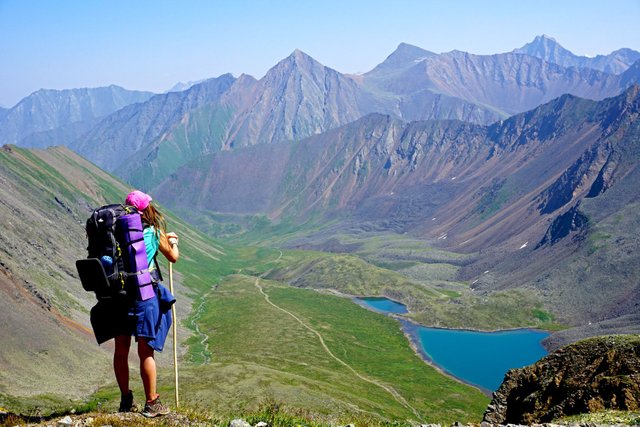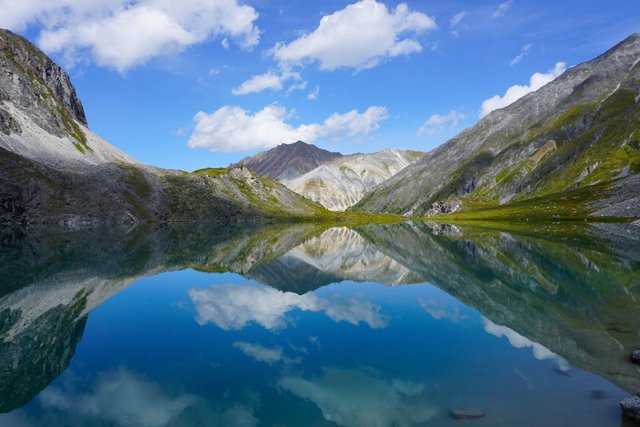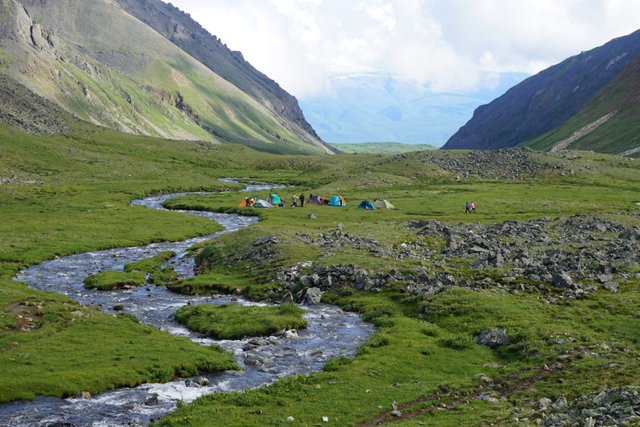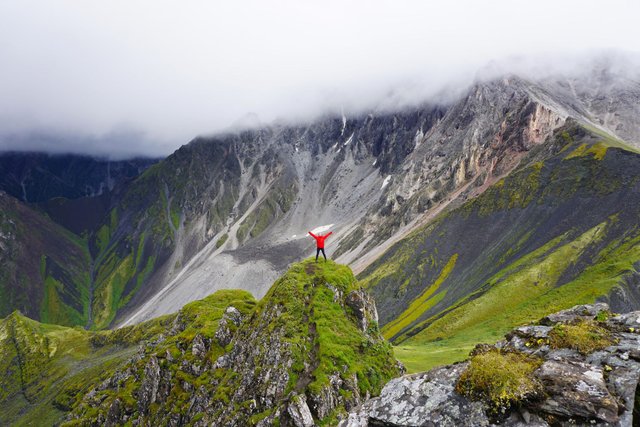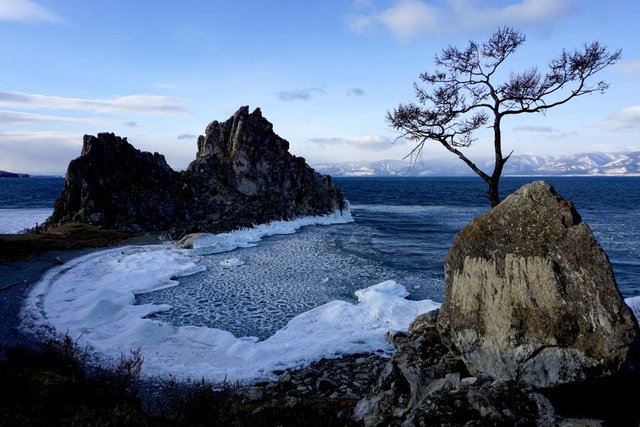 I spent this past October-November hitchhiking through Mongolia, so the first blogs that I will post after this introduction will be the details of that trip. The entire month in Mongolia cost about $300, including transportation to get there and back, accommodation, food, 4wd ride to the Gobi Desert, everything.
Check out our Gobi camping spot :D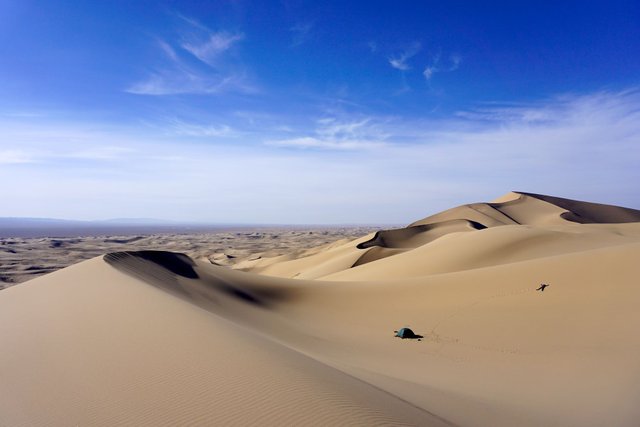 I plan to "disappear" in January. I want to turn off social media and spend the winter on an island on Lake Baikal, working on my book with no distractions. The book will probably be called "Life of Sasha" 😉 You can guess what it will be about :). I can post parts of it on Steemit as I go along.
That's about it for now. I'm looking forward to sharing new blogs with you.
Thank you for reading!