My Big Introduction! Dreamer, Free Spirit, Naturalist, Foodie, Adventurer!
I would like to introduce myself and give you a quick peek into my world.
My name is Marina, my family and friends call me Marinella, it's a cute way of saying my name in Russian. It's also happens to be a mix of my name and my mom's name - Ella. It's cute, it fits, it's me!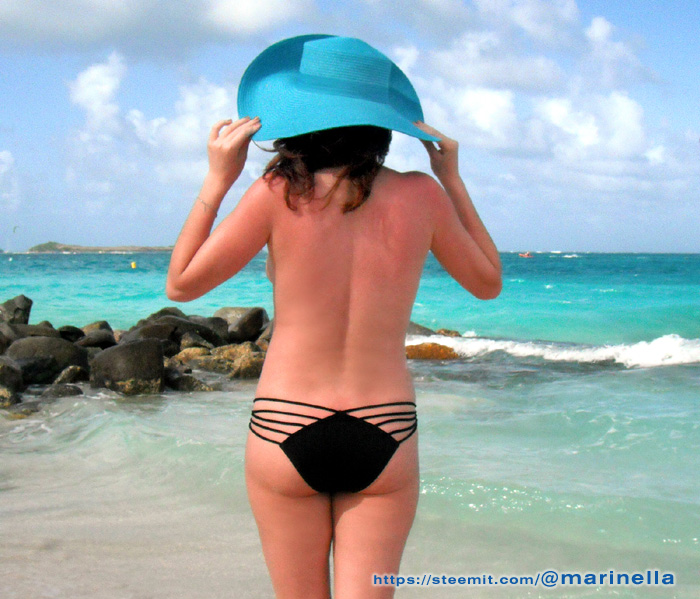 This is a picture of me at Orient Beach in St.Martin.
The topics of my future posts will vary depending on my mood (wink wink) at the time and will cover/uncover all aspects of my life including: my travels, cooking and recipes, my attempts at art, random pictures of things I find interesting, random pictures of me (some with nudity), or whatever else tickles my fancy. I am comfortable in my own skin and love being in-front of the camera and my husband loves taking pictures so it's a win-win. I like to have fun and I love to travel any chance I get - and nude beaches are a MUST. Here's a quick into my life.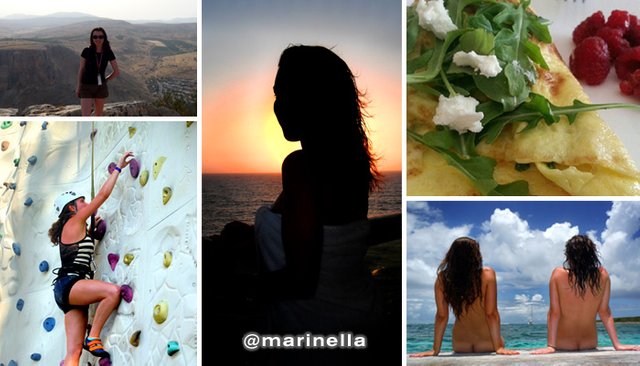 All photos I post will be originals from me.
I am very excited to be a part of the Steemit community and hope you will follow me on my adventures. I won't disappoint.
Thank you for reading and I can't wait to start blogging!