Hello folks!
Thanks for clicking in. My name is Eric and I'm a whopping 4 day old "Steemer"... um "Steemian"... uhmmm "Steemitian?" What the heck are we called around here anyway?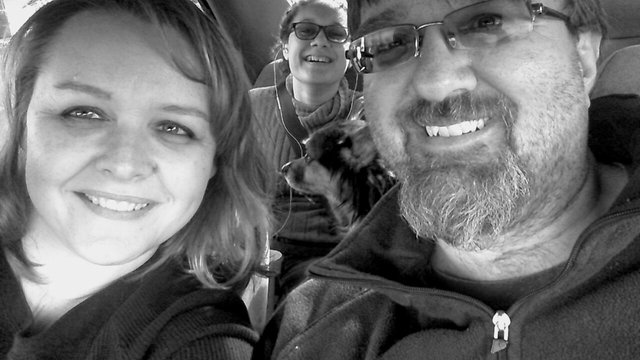 The brief story is I'm a husband, father, pastor, boardgame geeker, hack amateur musician, craft cider brewer, and contemplative prayer practitioner among other things. The longer story has a few more twists, so pull up your beverage of choice and let me share a bit of this particular pilgrim's journey...


I found my way to Steemit I suspect similarly to many... as I was wondering around
"crypto currency land,"
I came upon some video by
@jerrybanfield
and then another... and then another... and then a couple by
@joeparys
... and well you know how it goes. I've only been paying any attention to crypto's in any way since maybe October of this past year... you know back when Bitcoin was at $8k. I started figuring out how to use a couple of my computers to do some mining (still do) and have actually just enjoyed the heck out of thinking and interacting with the crypto sphere ever since. I find Steemit a fascinating usecase and actually find myself drawn to it in ways no other crypto coin / effort has yet to do. So I'm actually pretty excited to be here with you all.
As for the things that make me... well... me. My wife is an amazing woman. My kiddo is midway through her freshman year and is that unique combination of "drive me insane" and the "pride of my life." I am a pastor in the Seattle, Washington area of the US. It rains here a lot and by that I do mean a lot! My faith is something that shapes how I hope to be in the world and in relationships with others... it's just kind of who I am... I have a pretty enormous boardgame collection and will happily take people down that quirky rabbit hole with me any time they are willing.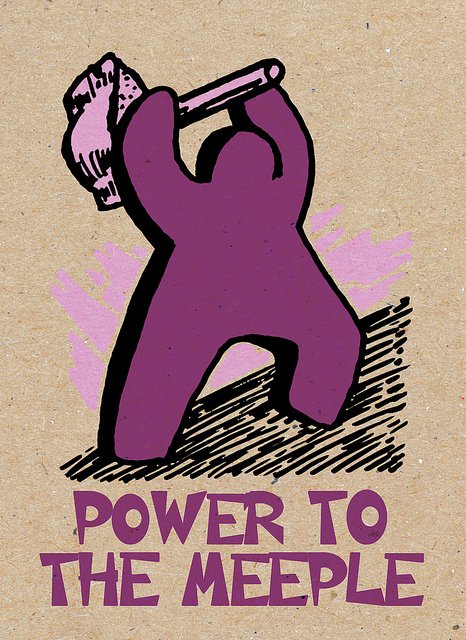 As for instruments... I hack a bunch of things (bass, percussion, EWI) but of these my favorite is likely the EWI (Electronic Wind Instrument - think synthesizer saxophone)... it puts a grin on my face every time I can pick it up. But I do like to bang on things too (just last year built my own stumpf fiddle... it is amazing what one can build with pie tins, a shovel handle and cowbell but I digress)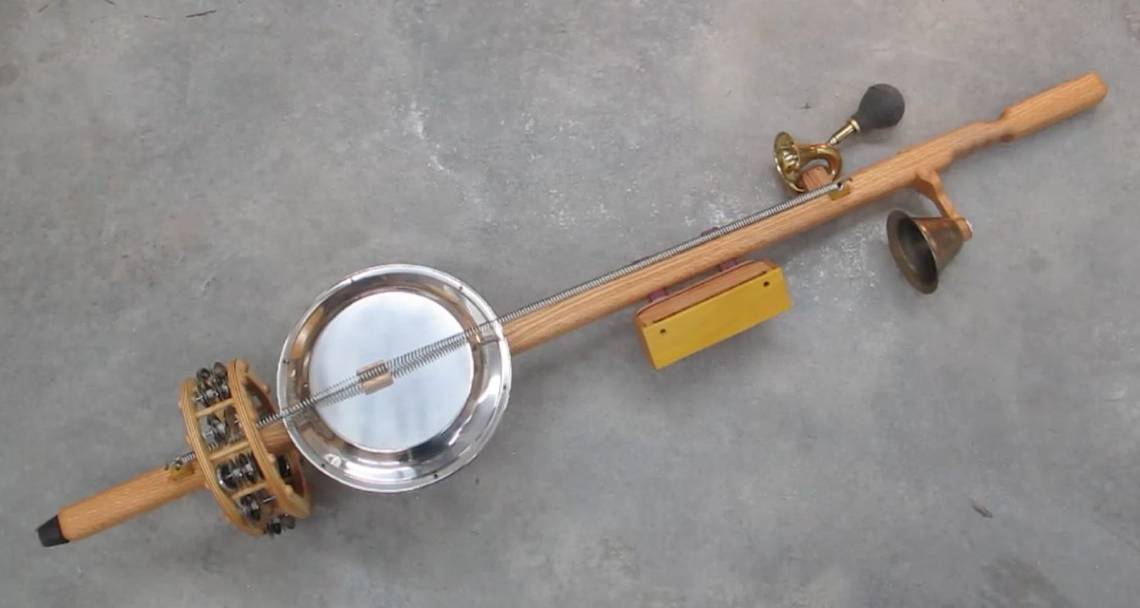 How do I see myself plugging in here on Steemit? The answer to that question is actually why I've held off on my introduction for a bit until I had a few things up to show... I've always felt showing one's work is more helpful than stating one's intentions.
I write prayers... Now I might not forever do just this, but it is something that is so near to my heart and such a part of who I am that it seems one of the most intimate and precious things I can offer up to you to hopefully encourage others who are either engaged in a faith walk or are even just passingly curious and want to glimpse over the shoulder of someone who is trying to sort this whole faith-Jesus-life-love-pain thing out anyway.
So I write prayers... they are mine as I write them, but my real hope is that when you might read them they could become even for a passing moment yours as well. I can't say they will... I just hope they might.
Because I live in the real world and tend to be a pretty salty guy, my prayers tend to be a bit earthy and sometimes salty... it's how God works with me, but I know up front it's not for everyone. That's ok... everyone walks their own path ultimately... But before you rule out the possibility that we have nothing to say to one another, come, taste, sip and see... maybe we'll find we have more to discuss than either of us could ever imagine.
The works I've posted up thus far are:
Life is boiling over...
Learning to be still...
Lightening load...
grace falls
On a grey commute morning...

I find lyrics and poetry and prayer to often dance with one another so my posts may at times weave in and out of these various means to express and create, but that too is perhaps more how I'm wired than anything else. Words almost inevitably fall short of the sentiments I'm trying to explore, but I will do my best for you because I think that is the only way I can serve you in my efforts.
Eventually other things I might offer up would be my reflections on the things I find interesting and curious about how human behavior, freedom, and even at times theology intertwine in this platform of Steemit we all now share together. These will be more periodic, but even after just 4 days there are already a couple things rattling around in this noggin that I'm eager to begin writing.


Beyond this though, I'm working hard at trying to be what I think is a good citizen of this community. I'm going out to meet you through your posts. I've already had the pleasure of experiencing some pretty talented poets and authors, pray-ers and analysts in a whole variety of interests and fields. I'm using my very small upvote to attempt to express my thanks for the work I see in others or as a thanks to those who have chosen to encourage my work.
The great irony of all this is that here I am a natural born introvert and contemplative finding such joy in seeking you all out and trying to break the ice... it is NOT my native land or habit so it makes me smile when I pause to think of it.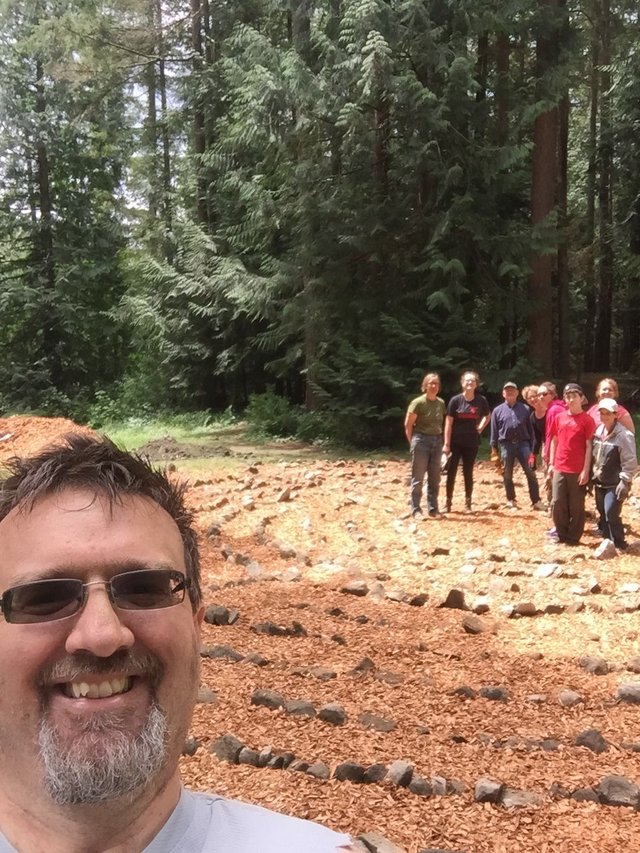 But here's the thing... I have no right to even hope for your attention towards the works I'm trying to place in front of you, if I'm not willing to go there myself. So over the days and weeks and years ahead, as I stumble into your blog (and yes right now it does feel like "stumbling around") I will use my upvote as I can (...always running low on Steem power) I will seek to leave you a comment or ask a question... it will for now be down in the "cheap seat" section near the bottom, but hopefully you will see it as my humble attempt to give back some kind of value to you as well.

And maybe that's a good place to close this introduction. What I find in Steemit is the possibility that we each acting in ways that are creative, encouraging, and yes rewarding together build an arguable case that when freedom interacts with altruism (using ourselves to raise up others) there is something great that can be created. Will we actually do so? Well that's what we're all here to explore isn't it.
So thanks for hearing me out. I hope I've not wasted your time. I welcome your decision to follow me should you decide to do so. I hope something I've here shared gives you some reason to even consider it.
Your upvotes would be a gracious gift (and will go to helping in that whole "always running low on Steem Power" thing) but I know that these too are precious to us all.
To all of you I say "Peace be with you." And I do look forward to interacting with you in the days ahead.
~@genxrev
Eric

Normally I'd just welcome your resteem, but this one time may I ask for it?
For those who are able, thank you for your upvote. Please feel free to follow me… thanks again.