We all are just a Star Dust in Universal Blockchain ...
Hello, Steemians - let us shine together! :)
Some birds have wings but live in cage without Freedom; humans may have some Freedom but no wings. Therefore I would like to have both: Freedom and wings! I hope to achieve it and make my dream come true with help of this Steemit community! I hope that I would be able to find here on Steemit many new wonderful friends who has similar interests, to exchange opinions with them, learn together from people from so many countries and cultures.
I know about Steemit already for some time, but due to different reasons I could start this my blog only yesterday, finally received after around 1 week the approval message for my account. Now I hope to take part in this online community and share my own stories and other interesting content. I always wanted to get some experience of how to earn online - especially Crypto and by doing something interesting like a hobby and what really I like, as blog writing, discussing with people different subjects, sharing stories.
I think we are all just a Star Dust connected to each other by some "Universal Blockchain": people, animals, trees, flowers, all living creatures. That is why I like to live near to the Nature. My home in Northern Thailand is in the middle of garden with many trees of mango, longan and other exotic tropical fruits!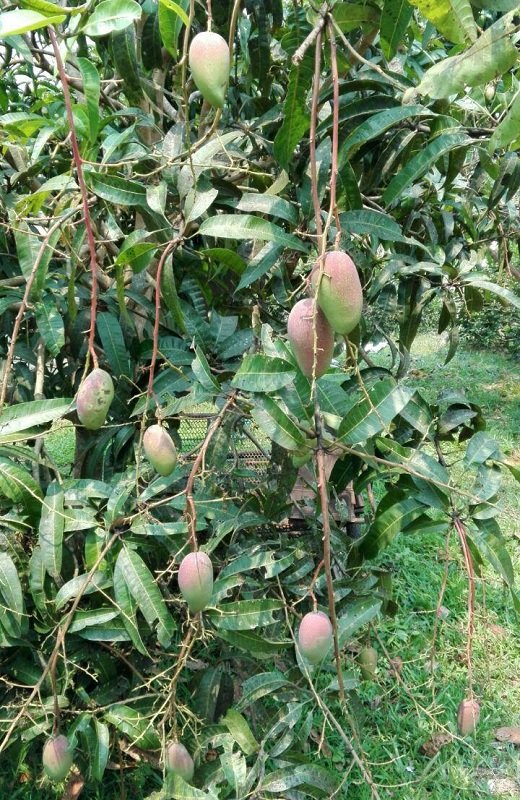 There are many birds in the garden and some pet animals too: few cats and dogs. Although my idea was to make it like self-sufficient farm as our King Rama IX was advising people - it is not so easy to do. But there are also some vegetables growing, therefore may be can say it is like 50% self-sufficient: because at least we can eat variety of our own food, which is actually naturally grown and organic. As I know in some countries real 100% organic vegetables are more expensive and sometime not so easy to find.
I like to cook and enjoy cooking different vegetarian dishes, mostly local Thai style. I am vegan already 3 years and feel more healthy than before. By the way recently we had Vegetarian Festival in Thailand, which happens every year: during 1 week people are trying to improve their health and spirit with such diet. But I think for those who can do it all the time it is even better than just do it 1 week per year! Especially because here in Thailand there are so many fruits and vegetables all around the year - it is like a real Paradise for vegan and vegetarian people. That's why so many people from around the world like to come and spend some time here and some even want to live here longer.
My other interests are Photography, Crypto, Travelling, Music, Arts, Languages, Science, Culture, History, Philosophy, also Spirituality and Self-improvement. There are so many things in this Wide World to learn, to know, to experience!
Please show your appreciation for my efforts to create this first blog post on Steemit and kindly give you support support, upvotes, comments! Forgive me some grammatical and other mistakes, because English is not my mother-language - I hope that with your help I will gradually learn and improve.


Here are few more photos of our tropical natural fruits
Mango trees: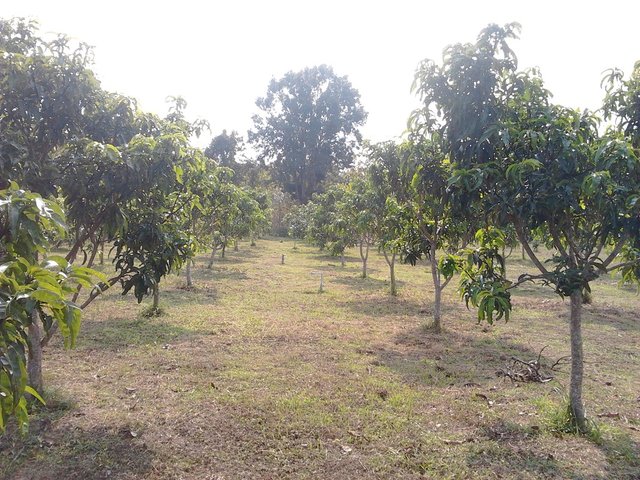 Believe it or not: this 1 single mango is 2kg+
and 1 foot long (12 inches / 30cm)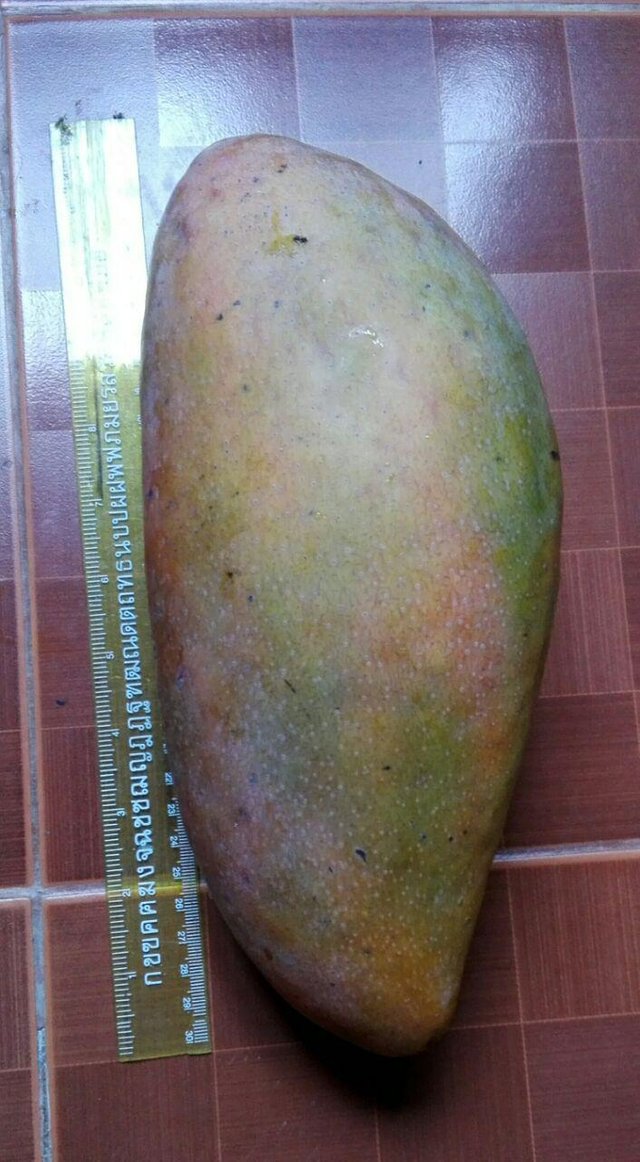 Papaya: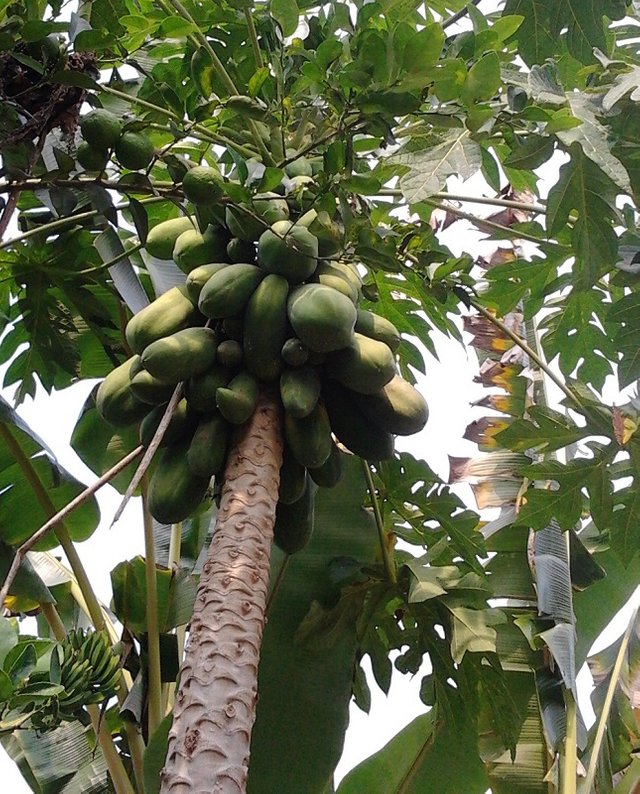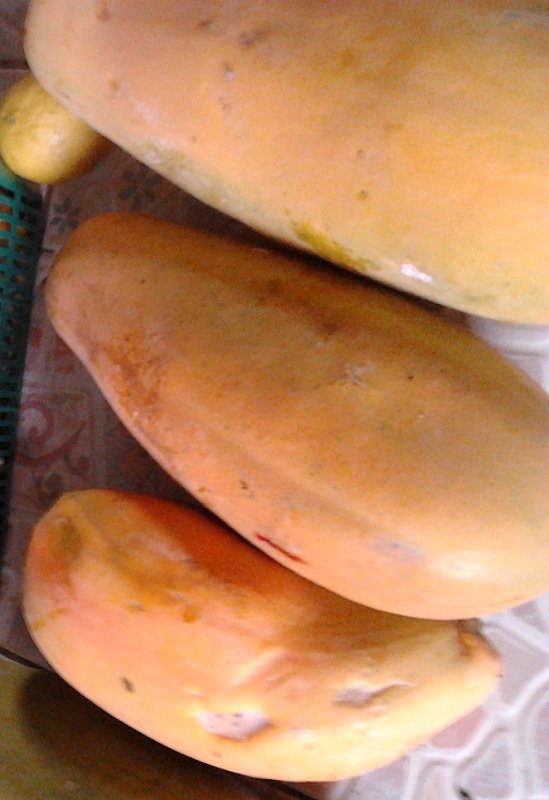 Bananas: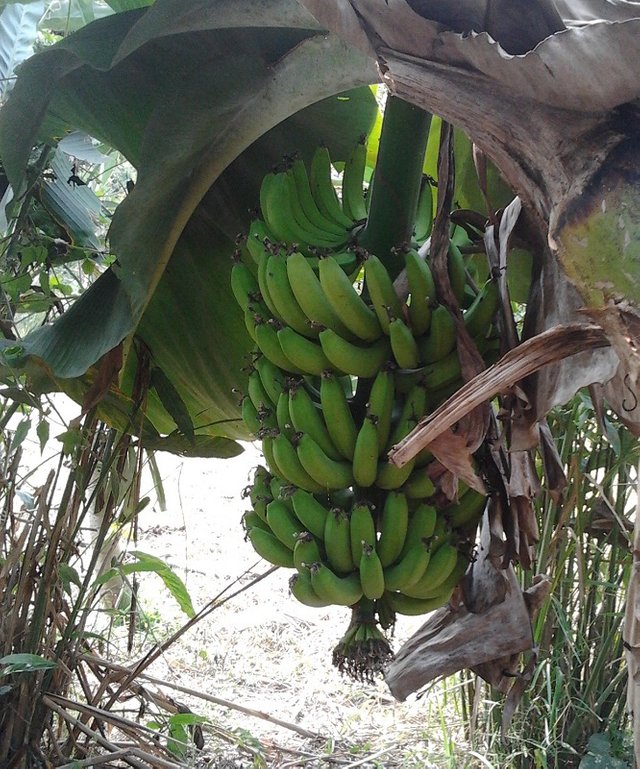 Guava: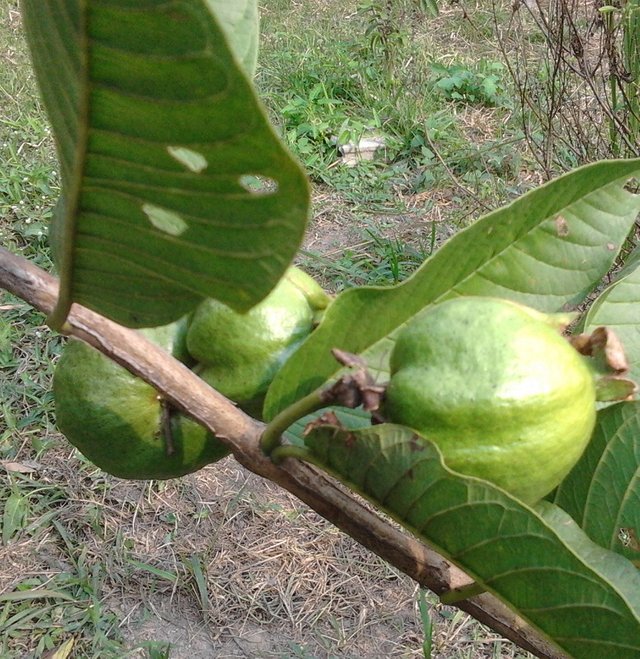 Jackfruit: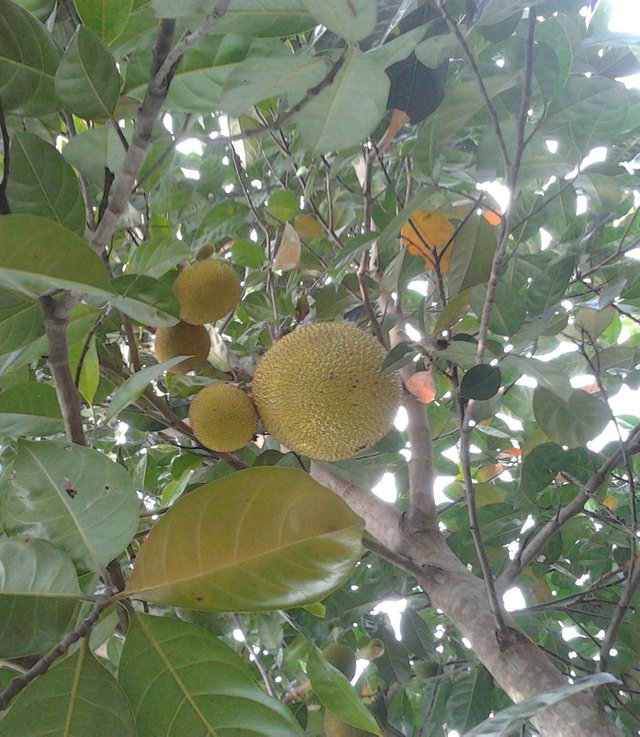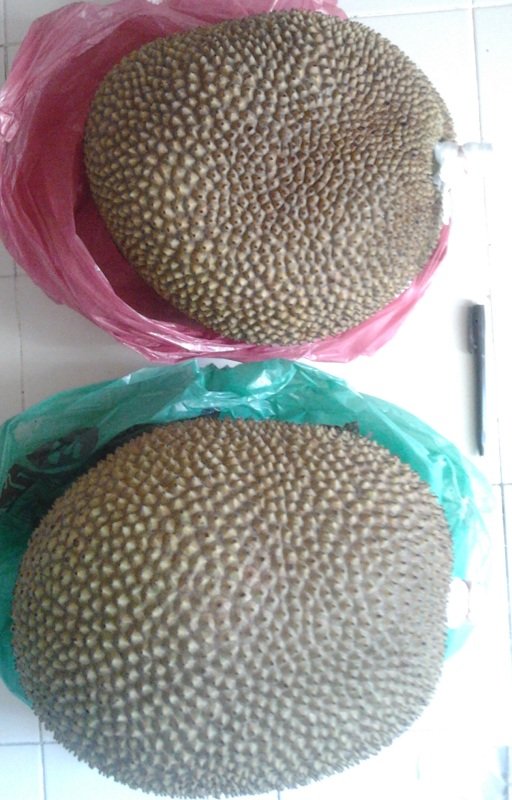 Limes: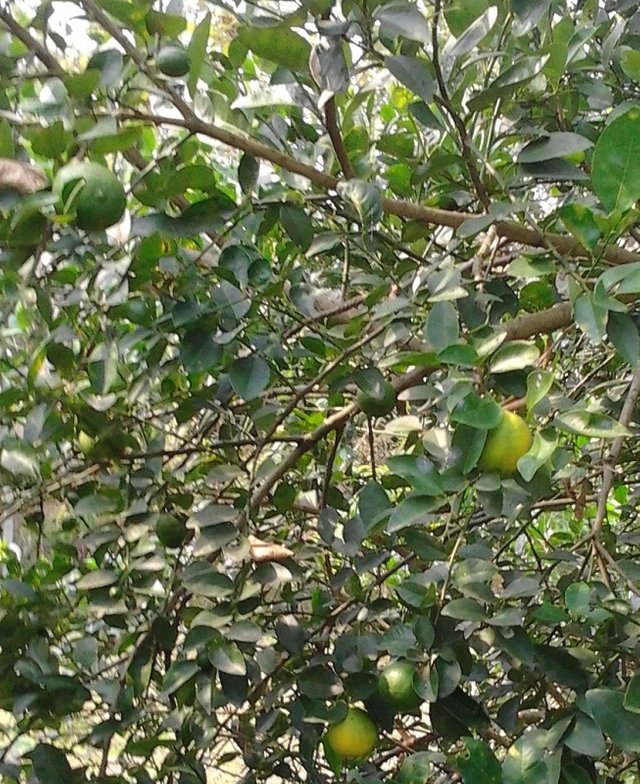 Pineapple: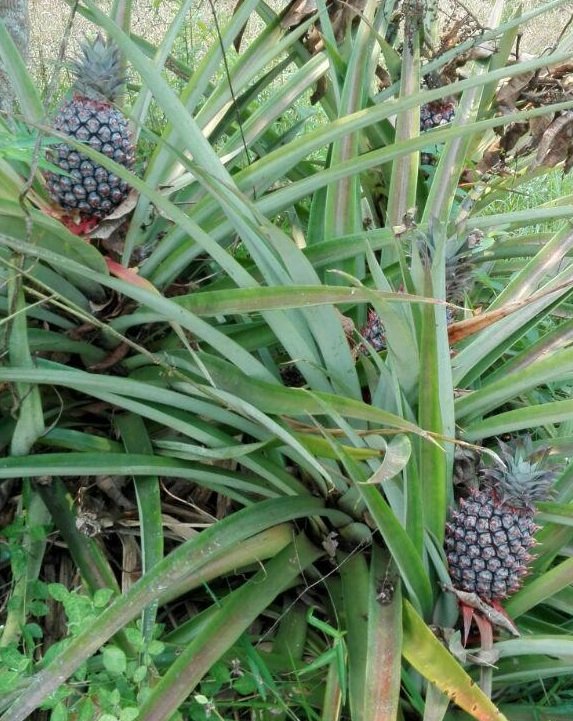 Pomelo (similar to grapefruit)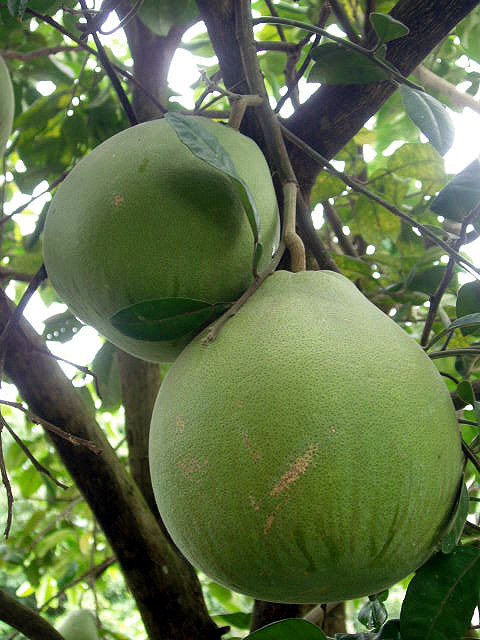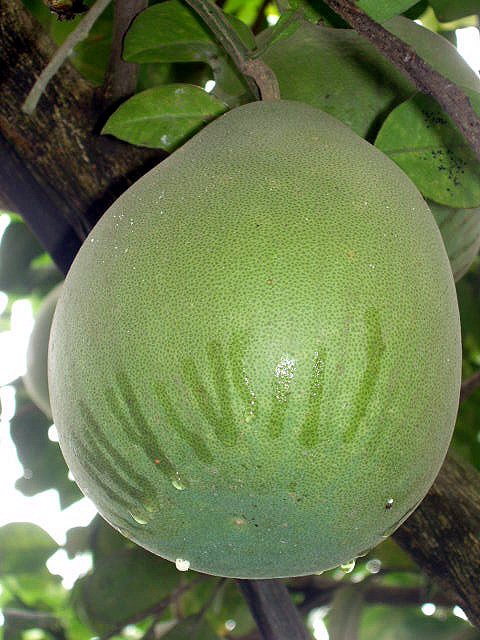 Inside it is pink and very delicious!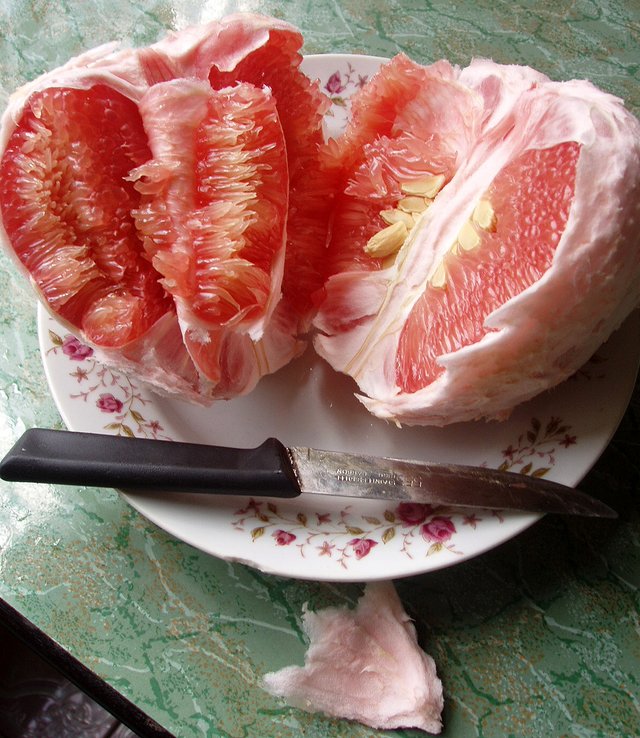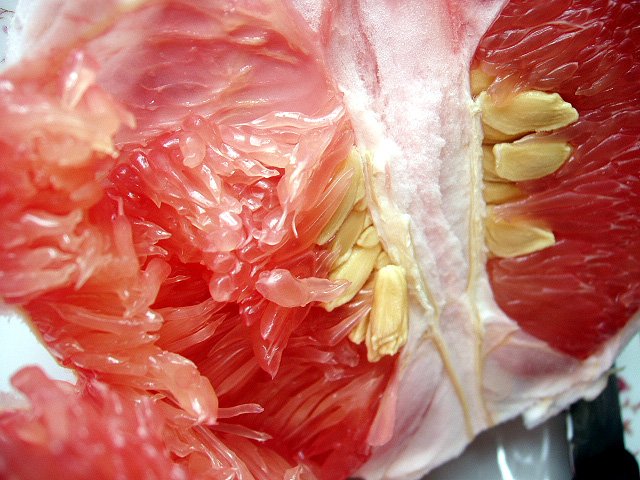 Flowers