There's this global phenomenon going on; we're getting fatter. Obesity is a growing problem, not only in the modern western countries, but all over the world as more and more individuals are being lifted to their local semblance of a "middle class."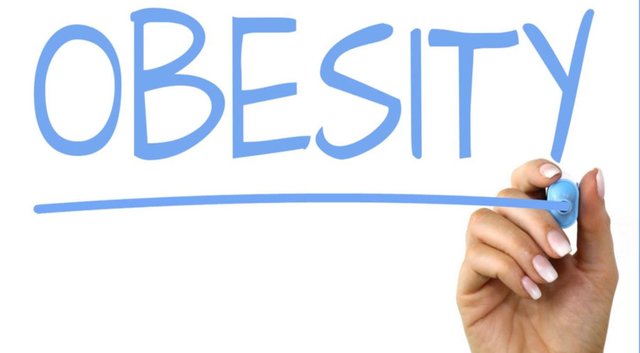 source: The Blue Diamond Gallery
In our individualistic view on everything there's this standard way of looking at obesity as a personal, strictly individual problem. Governments as well as a growing "wellness industry" say that obesity is a consequence of individuals not being able to control themselves. So billions of dollars are spent to convince people to take up jogging and yoga, and give up on dessert and fast-food. This is typical of our times, the blaming of the individual for all their fortunes and misfortunes, and has lead to an atmosphere in which people who have to work multiple jobs to make ends meet are blamed for not finding a job that pays better, usually by right wing market evangelists.
But what if, like that second job, obesity is not merely an individual choice to be made, but, like that second job, is a systemic failure in the predominant political- and economical dogma of capitalism? In fact it's not all capitalism of course; the modern growth in obesity has strong epigenetic causes as well, causes that are expressed in the title of this post. We are all in fact the descendants of relatively malnourished people. In times of scarcity evolution favors bodies that are able to capture and store fats easily and effectively. These traits are inherited over many generations, and when the first generation finds itself in circumstances of affluence, the traits that once allowed them to survive better are now causing obesity. Obesity is just another form of malnutrition.
Capitalism, the whole ideology behind it, just amplifies this effect, partially by keeping the myth of scarcity alive. We have to compete over scarce resources or the system wouldn't work as designed, so the idea of scarcity needs to be kept alive, and the ones that escape should feel blessed. This incites what we call a "hoarding mentality", perfectly complimented by capitalism's most adored human trait: greed. But it's also the food industry that maximizes profits by limiting our choice, influences our behavior through advertising and by adding sugars to most everything as to make cheap food more addictive; if profit margins are low, volume is the way to still make decent profits. KFC and McDonald's are everywhere, healthy food has to be looked for. A hamburger is a dollar, a salad 500% more. I hear some misguided voices defend capitalism by pointing to this obesity epidemic with arguments like "see, it's the ultimate proof that capitalism works! I'd rather have a crisis of too much food than one of too little food, rather be fat than starve to death!" It's not a problem of quantity, that station has passed 10,000 years ago when we invented agriculture, and was left in a forgotten past when agriculture got turbo-boosted by the industrial revolution. Obesity could be yet another example of capitalism's many paradoxical and damaging features.
I say "could be" because there's no definitive proof for this hypothesis yet. Still, we should be looking at the global economic system, seeking to reform it so that it promotes access to nutritious food for everyone; I see no harm in making that effort.
Obesity As Market Failure
---
Thanks so much for visiting my blog and reading my posts dear reader, I appreciate that a lot :-) If you like my content, please consider leaving a comment, upvote or resteem. I'll be back here tomorrow and sincerely hope you'll join me. Until then, keep steeming!

Recent articles you might be interested in:





Thanks for stopping by and reading. If you really liked this content, if you disagree (or if you do agree), please leave a comment. Of course, upvotes, follows, resteems are all greatly appreciated, but nothing brings me and you more growth than sharing our ideas. It's what Steemit is made for!





I am a proud helpinaut! @Helpie is looking for new members! Helpie has been growing nicely and we are always on the lookout for new valuable members. We are very supportive and community oriented. If you would like to be scouted for @helpie , please drop a comment on THIS POST or contact @paintingangels on discord at paintingangels(serena)#3668.




Just for Full Disclosure, I'm invested in these crypto-currencies:

Bitcoin | Litecoin | EOS | OmiseGo | FunFair | KIN | Pillar | DENT | Polymath | XDCE | 0x | Decred | Ethereum | Carmel | XYO





@helpie is a WITNESS now! So please help @helpie help you by voting for us here!