Trump to Remove Troops and Withdraw From Syria After Claiming Defeat of ISIS, Establishment Criticizes Move
Deep State Shenanigans
Jeff Bezo's CIA-contracted WaPo, mockingbird machine, puts out this headline one hour ago from 12PM Dec. 19, 2018...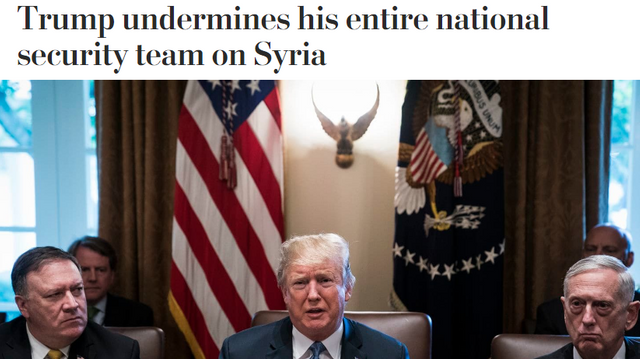 Earlier this year when Trump signaled that he was seriously moving out of Syria, the ridiculous false flag "chemical" attacks by the white helmets in Syria occurred, prolonging Trump's military presence in the region and provoking him to conduct air strikes. Putin called out the lack of evidence for the attacks and Assad claimed they were complete fabrications.
Trump giving more signals that he intends to move out of Syria.

In response Marco Rubio, sell outs alike and other mockingbird media outlets are criticizing the move.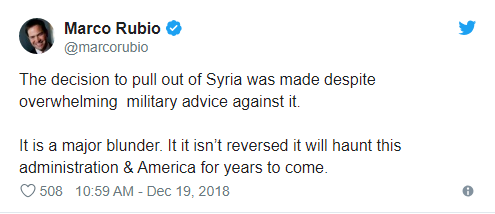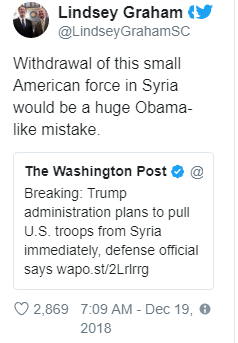 If the establishment, mockingbird media and Neo-con chickenhawks are criticizing you, that's an A+ in my book... Or is it all a show? Will Trump get derailed by foreign and deepstate interests? Thoughts?
---
---
---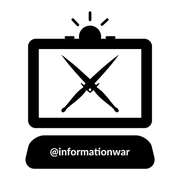 Our Purpose
#informationwar for more related posts
Join our discord at: https://discord.gg/EzAwQeb
---
---
---
🐸 GAB @newtreehints
🐦 TWITTER @newtreehints
🎬 DTUBE @newtreehints
📷 NSTGRM @newtreehints