A new "Our Purpose" post, Curation Guidelines, and Mod "Scheduling"
(written by @stevescoins)
First of all, I'd like to welcome @truthforce to the team as a moderator, and @fight4truth as a backer!
I'm going to make this post the new "homepage" for our comment link...
This post will explain Our Purpose
This post will list our mods and their biases, as well as those people who back the account in other ways
This post will cover curation guidelines (these will be guidelines, mods have discretion to curate)
This post will serve as a discussion point for how we curate...(we can take this discussion to steem.chat if necessary!)
This post will give you the scoop on our logo
Our Purpose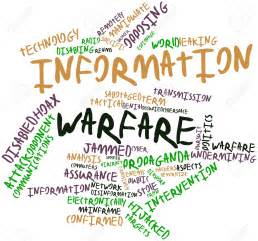 The tag informationwar, and posts that would be classified under that tag include methods of Information War, Propaganda, and Disinformation. The discussion would include governmental doctrine, historical application, Information War on the spectrum of warfare modes, recognition of fakenews, public OSINT, the concept of a Deep State and reaction to it, and critical thinking in analyzing these concepts.
By necessity, conspiracy theory can be discussed under this tag as they often address what many view as Deep State disinformation; this means that discussion of PizzaGate could fall under this discussion. However, I don't want to make this type of discussion the focus of the tag, but rather discussing these issues in terms of method
The ultimate purpose of ourfocus on InformationWar is to provide you with the tools to defend liberty within this mode of war.
The purpose of the account is two-fold:
To reward Steemers who contribute to informationwar knowledge with an upvote
To pass that knowledge on via reSteeming
This account will be manually curated.
Note to mods, use this new link for the "Our Purpose" link in our comments!
Also, feel free to add to this post with your own comments!
The Team - Moderators (and our biases)
The Team - Backers (those providing Steem Power to the account)
If you have delegated Steem Power to this account, and I have not recognized you here, please let me know and give you credit!
@ausbitbank
@richq11
@newsagg (managed by @dwinblood)
@fight4truth
If for any reason, a Steemer feels like they have not been recognized for their contributions to this account and tag, please speak up!
Curation Guidelines
Note- These are guidelines, not rules. Mods use their own discretion to curate.
Yes, curate your own related content. Try not to go more than 3 times a day, but I understand that events can cause waves of posts...
Tags to search for related material (feel free to add your own to the list)
informationwar
news
fakenews
deepstate
conspiracy
corruption
politics
osint
introduceyourself (looking for new Steemers who are interested in our concepts...@bashadow has already introduced a new Steemer to us, for example)
Video - Video submissions should be accompanied by a written summary of what the video is about and who is featured. Feel free to suggest this to video creators whose work you'd like to curate here
Try not to curate the same person too many times a day; use your own judgement ;>
When leaving our comment on curated posts, be as specific in the Relevance: section as possible as to WHY you curated the post
We can curate w/content we don't agree with if we feel the post fills the basics of our purpose
Don't engage in argumentation on this account; if dispute occurs, move to your own account and continue from there.
Don't engage in "backhand" curation...Relevance: this poster is an asshole...;> I'd suggest a counter-post on your own account and then curation from this account.
Avoid curating copypasta posts. Feel free to suggest to such submitters to add their own analysis. Perhaps refer them to this post, You can write for #informationwar....easily and on a format...kick that writer's block in the junk!
Every once in a while, read Our Purpose ;>
change our comment template to reflect
[Our Purpose] (https://tinyurl.com/aboutinfowar)
delete space
Mod "scheduling"
It doesn't matter if all 3 of us are curating at the same time; we each have different views as to what qualifies as worthy content, and we might pick up on posts that others miss.
We may confuse each other by resteeming something that another of us just resteemed, but we know the possibility and can look and see ;>
If we need to communicate, I'm fine with being transparent by commenting on our posts, but we all have steem.chat accounts and can communicate there as well.
What does the logo mean?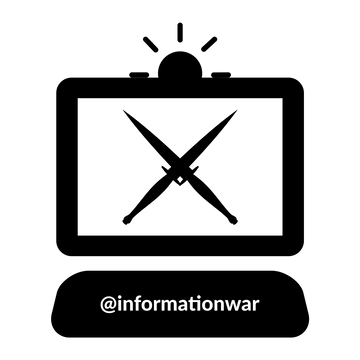 Symbols, from top to bottom
Rising Sun
A) Illumination
B) A New Day

Computer Monitor
The battle is fought on an information/cyber battlefield

Daggers
A) War
B) Covert
C) Specialized
Thank you everyone who participates, and everyone that reads, and to everyone that shares this info!