As expected, British bureaucracy couldn't scrape a strength for a no-deal Brexit. On Thursday, March 14th, they have overwhealmingly voted for — a delay!


The most ridiculous Brexit voting motion so far, was accepted by a large majority of the MPs — 412 votes to 202. So, now Theresa May should request from the EU an extension to Article 50 and delay Brexit until June 30 to secure what? A new deal?
Duration: 14:27


The people who haven't read any of my earlier Brexit posts may consider this a twist. Well, a twist would be something unexpected, and it was really not such a hard job to predict this outcome. Unless we take it to another level and call it Oliver Twist — Theresa May's poor boy that begs for a little more of EU! Her part is to present no deal Brexit so disastrous that her "deal" — which makes UK a colony of EU on a par with 'forever candidates', Turkey or Serbia — like a viable solution.
Imagine how that decision would resonate to the British imperial mindset. The Tory party is breaking on the seams: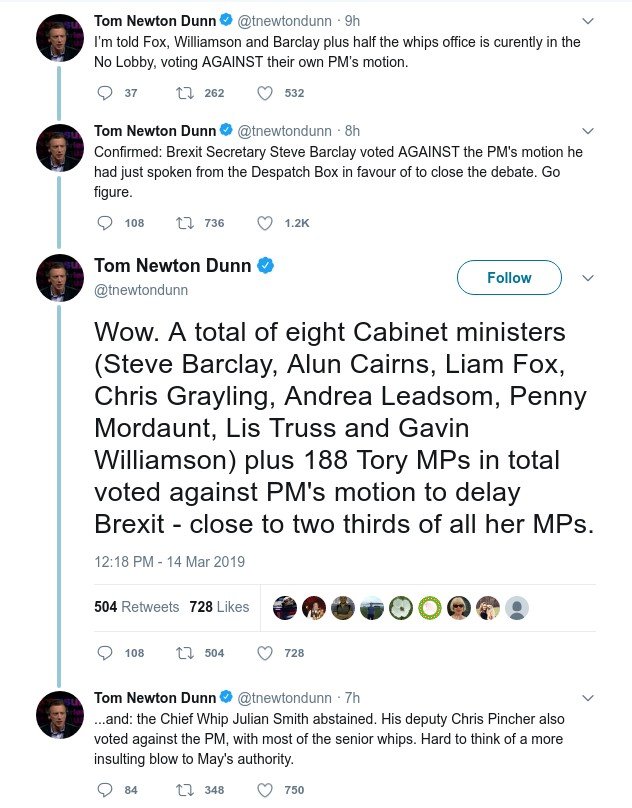 EU already excluded the possibility of renegotiating. They are playing their old game: "let's vote until the result is right!" They will agree with the delay if it leads to a new referendum with a 'favorable result'. EU does not want its colonies rebel… And kicking the can will continue. Until when?
Until the people reminds the bureaucracy that they voted "Leave" and not "Leave with a deal only". Or until bureaucracy establishes complete totalitarian control that George Orwell described so well.
Stay tuned, there's more!
Related posts: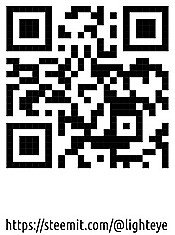 Universal Basic Income


Check out ABRA and easily invest in 28 cryptocurrencies or BIT10, an index of the top cryptos. Use this link to sign up and get $25 in free bitcoin after your first Bank/Amex deposit, or 1.5% cash back when you exchange cryptos