I have started writing this while we were entering the sixth hour of a desperate attempts by the MPs in the House of Commons to extract from Theresa May any kind of promise that she can improve her disaterous Brexit deal…


As one of the MPs said, the session had incredible similarity to Monty Python's Dead Parrot Sketch…


MPs were trying to persuade the PM that "this deal is dead, deceased, kick the bucket, it is the deal no more, it's a stiff…" while she — despite of being laughed at several times — tried to sell them a deal repeating that "it is not, it is just tired, it's resting… There, it moved! It's stunned on backstop!"
Nicola Sturgeon, Scottish first minister, has accused Theresa May of 'stunning display of pathetic cowardice' after delaying Brexit vote. She also offered Jeremy Corbyn to unite and topple May's 'shambles' government.
While Theresa May did not mention any date about a new vote, she promised she'll go to her twin sister in Berlin, and replace the parrot… the deal, I mean. But the sister sent her off to the similar shop in Brussels. They also didn't have the parrot… the deal.
Are you wondering if Theresa May has the power to resuscitate dead parrot? (This time it's not a mistake, it would be easier to bring back dead parrot to life than to improve her Brexit deal) Well, TLDR News prepared detailed list of options following May's mess…
Duration: 12:45


Or we can just watch last Tory convulsions before the general elections?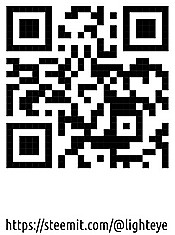 Universal Basic Income