America Gets PUNK'D by Ashton Kutcher and the McCain Institute for Public Funds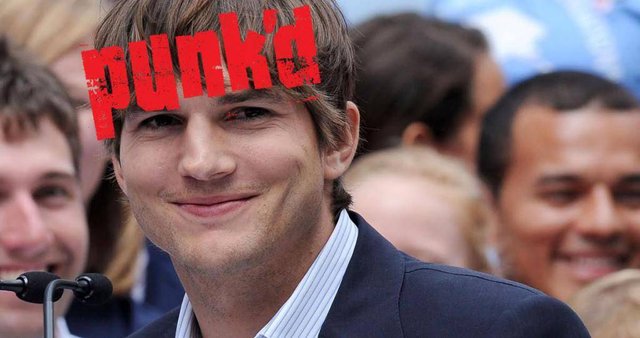 No stranger to child sexual exploitation, the former teenage underwear model took his cause to Washington DC this past week to speak on behalf of victims of human trafficking.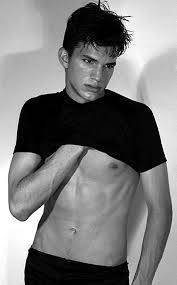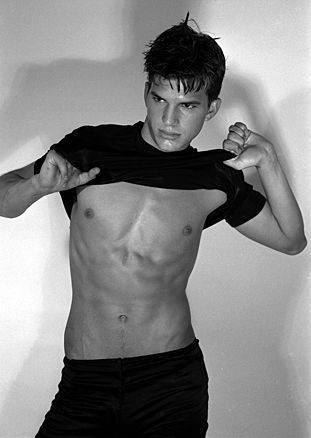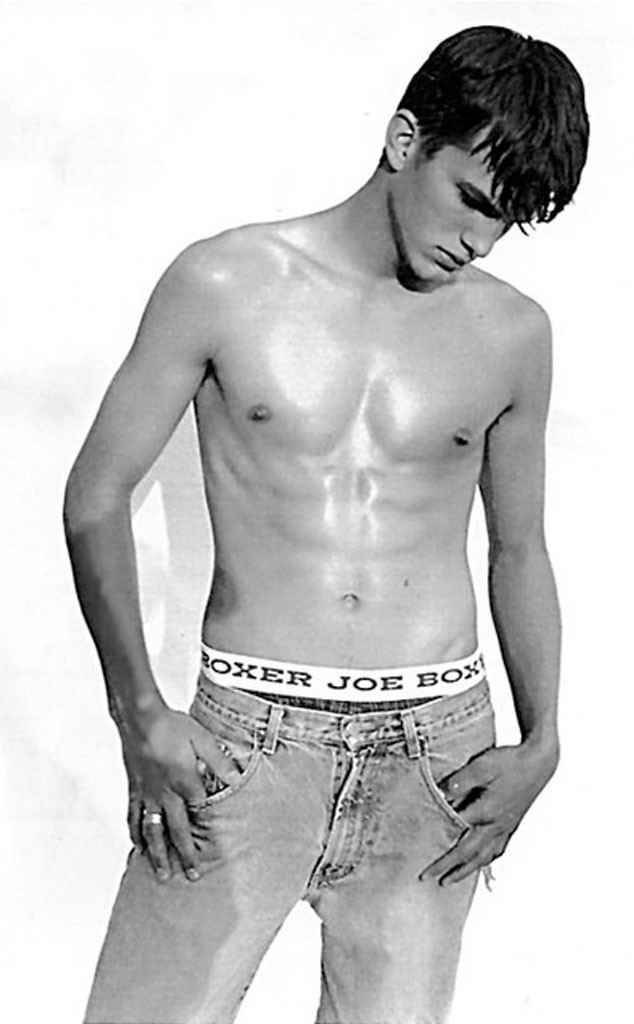 He testified in front of the Senate Foreign Relations Committee on the subject of human trafficking and was lauded in the MSM for deliveing an impassioned speech against modern day human slavery.
Before delivering his emotional speech, Kutcher took time to thank the Committee's Chairman, the American flag and, in particular, Senator John McCain.
The founder of THORN, described as digital anti-human trafficking software company, Kutcher detailed the terrible reality of the modern day slave trade known euphemistically as human trafficking and child sexual trafficking while choking back tears.
Mr. Kutcher's performance art was well received by the mainstream media like the Huffington Post which ran the headline: Ashton Kutcher Gives Emotional Testimony At Hearing to End Modern Slavery.
What you may not know is that the Two and a Half Men star is also a board member of the McCain Institute.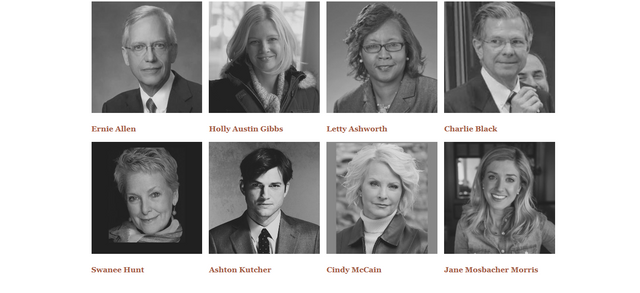 More critical minds, such as investigator George Webb, explained how THORN, backed by tech partners Google and Palantir, is to become the new social justice face of clandestine operations that had previously been concealed at the Clinton Foundation .
In his video Day 116 - DynCorp Harvest Part 2, George breaksdown the THORN facade.
starting @3:11
"They can almost not keep a straight face when they do this social justice thing.
"He blew a kiss to McCain…I mean the theatrics are a little bit extreme…"
"THORN is going to be the new front for Palantir." -GW
George Webb's perspective is that since Peter Thiel, CEO of Palantir, has been 'outed' they are moving Ashton Kutcher in at the front end and as the social-justice face of their operations.
Some YouTubers have noted that the woman behind Ashton can hardly keep from smirking throughout his entire opening monologue. There's definitely something odd about this woman's behavior but instead of trying to decipher body language, I would like to draw your attention to the man who appears at the opposite side of the screen.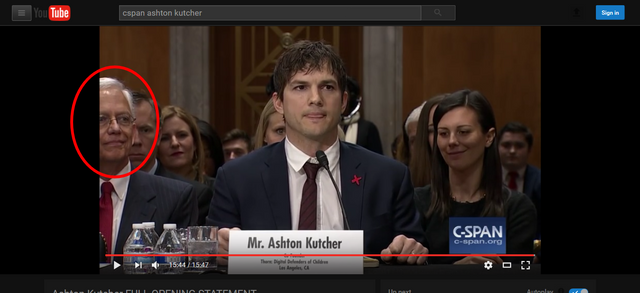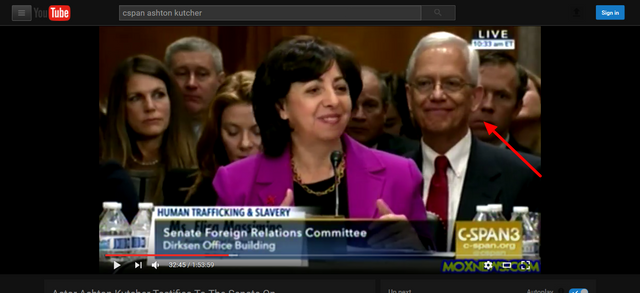 This is Ernie Allen a member of the McCain Institute and long-time CEO of the National Center for Missing and Exploited Children (NCMEC). Mr. Allen was the President and CEO of NCMEC for 23 years up until 2012.
Today, he is on the board of directors of the McCain Institute and heads the Human Trafficking Advisory Council.
https://www.mccaininstitute.org/staff/ernie-allen/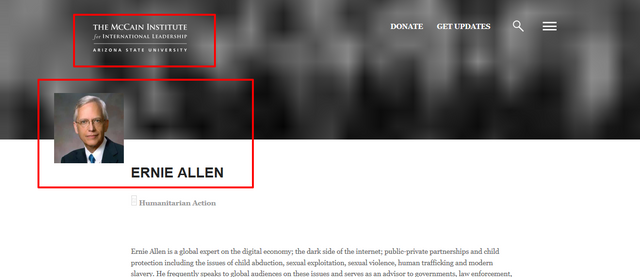 In his glowing biography, Mr. Allen is portrayed as a tireless advocate for children and victims of human trafficking.
Among other things in his biography:
In 2015 he was appointed by then-UK Prime Minister David Cameron to serve as Chairman of a global initiative to combat online child abuse and exploitation. He is also an advisor to the Ethisphere Institute, the McCain Institute for International Leadership, the End Modern Slavery Initiative Foundation, Shared Hope, and Thorn in the US, Il Telefono Azzurro in Italy, ECPAT International in Thailand, and others.
...
He brought global attention to the risks of unregulated virtual currencies and the anonymous "Dark Web" and created a task force whose policy recommendations are being implemented worldwide. He also created a coalition involving the world's leading financial institutions which reduced commercial child pornography from a $30 billion industry to virtually zero; created a coalition with leading technology companies to address child victimization; and formed a global health coalition with major pharmaceutical companies to address child sexual exploitation as a public health crisis.
So, having Kutcher and Allen (The McCain Institute/ THORN) testifying before the SFRC and Senator McCain, it should raise some eyebrows.
If you watch the complete 2hr+ CSPAN coverage the speaker that immediately follows Kutcher is introduced as Elisa Massimino. She's introduced to the committee as the President and CEO of Human Rights First. However, what is not mentioned is that Massimino is also on the board of trustees at the McCain Institute along with former US general and head of the CIA David Patraeous.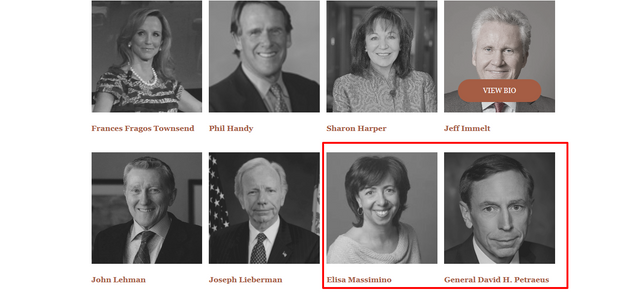 The hearing is literally a sales pitch by the McCain Institute to John McCain and the SFRC.
There's nothing wrong with bringing attention to the issue of human trafficking, of course not. Except for the fact that, as Mr. Kutcher explains:
"So, where do we go from here? What do we need? Obviously, we need money."
Money.
Not surprising, really. Throughout his performance piece, a phrase never far from Mr. Kutcher lips was - Public-Private Partnerships (P3). P3 sounds wonderful on the surface but what exactly is a Public-Private Partnership? Well, it's code for privitization.
P3 is at a rebranding of privatization. The phrase implies a win-win circumstance by connecting corporations (for profit) and Government (non-profit) for a common good.
P3s are contractual agreements between a government agency and a private entity that typically involve the renovation, construction, operation, maintenance, or management of a facility or system. The agency generally retains ownership in the facility or system, but the private entity has additional decision rights in determining how the project or task is completed
Something else stands out when you watch Mr. Kutcher's speech, he describes himself as an entrepreneur and a 'venture capitalist'. Again, nothing wrong with adventures in money but if we really think about what's implied here, it seems rather self -serving and well, exploitive. In essence, Kutcher sees his digital company THORN, and the proprietary software it creates, as a capitalist pursuit in the realm of humanitarian aid.
Unashamed, Kutcher exploits the personal tragedies of trafficking victims before asking the SFRC for a government handout.
This will not come as a surprise to anyone familiar with his co-conspirator Ernie Allen who gave himself an annual salary of over a million dollars while he was at the NCMEC.
http://www.tampabay.com/news/publicsafety/quasi-governmental-missing-kids-center-enjoys-key-exemptions-from-federal/1067463
Not only that, but the NCMEC is a quasi-governmental organization and -
[NCMEC] gets more than half of its money from U.S. taxpayers.
In this economy, the venture capitalist knows that there are very few new markets to 'exploit' and therefore they have their eyes on the public purse, taxpayer money.
A company sponsored by billion dollar corporations such as Google, Palantir, and Facebook comes to the SFRC hearing to beg for money.
So before you praise Mr. Kutcher, THORN and co. for their valiant and noble pursuits, know what you are really watching. Corporate welfare dressed up in a Hollywood facade.
The only one getting PUNK'D here is the average American taxpayer.

If we're to take Mr. Kutcher and his theatrics seriously, he asks us to believe that the Department of Homeland Security called a former underwear model, the guy from the movie "Dude Where's My Car?" and the TV show "Punk'd" for help, as a last line of defense to combat human trafficking...rrriiight...
Good luck with that venture vulture capitalism Ashton.
Relevant Post: Hiding in Plain Sight - NCMEC
EDIT: Always spelling;)
EDIT 2: More spelling.