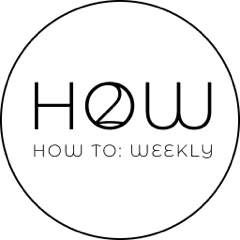 Hey again everyone!
So far we have 4 really informative entries this week, plus 2 disqualified entries.
The qualifying entries are all in the running for up to 20 SBD in prizes.
Good luck to all these awesome entries below:
---
The disqualified entries due to plagiarism, now blacklisted:
How To: Weekly is very STRICT on Plagiarism. Users found to be plagiarising will be blacklisted from re-entering this contest again.
---
If you would love to enter or know anyone who would love enter the weekly tutorial contest take a look at our opening page for details: How To: Weekly entry details
1st place: $10 SBD
2nd place: $6 SBD
3rd place: $4 SBD
Total 20 SBD will be up for grabs.
---
Thanks for participating and good luck!



Sponsored by