Using Chop-and-Drop to Build Abundance on Your Homestead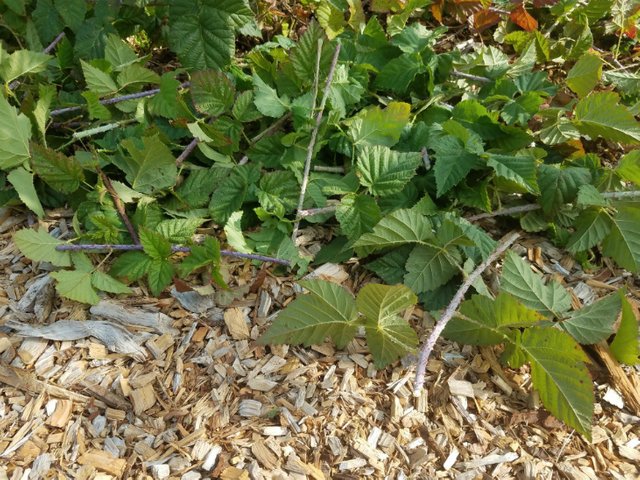 What do you do with all the dead plants at the end of the summer? What about those branches from pruning fruit trees? Often this material is thrown in the yard waste bin or the compost pile. What if I told you there is a much easier way to manage this material that will build your soil and help create next years abundance?
Instead of throwing the material away or spending a lot of time and energy composting it you can use what is known as chop-and-drop. This is a permaculture technique that is really exactly what it sounds like.
Just chop the plant material and then drop it at the base of the plant.
Simple and easy.
But there are somethings you should know about it before just diving in if you want to get the most out of this method. Check out my blog post - Chop-and-Drop: A Quick and Easy Way to Abundance - to learn how to use chop-and-drop to create next year's abundance.
While I hope you will check out my blog post here is a bit more on chop-and-drop to get you started.
Benefits of Chop-and-Drop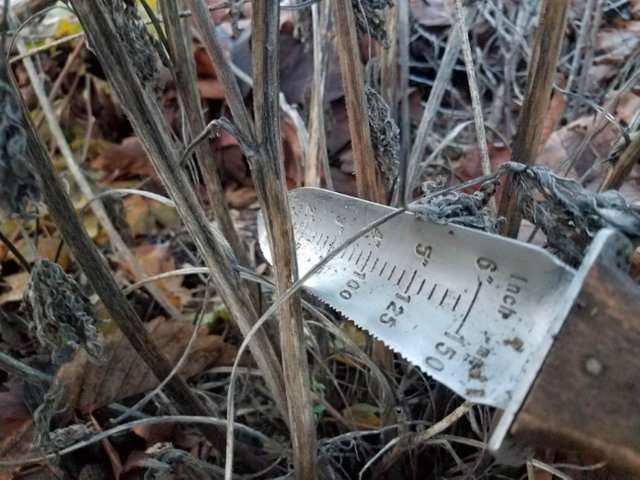 I use a hori-hori knife when I'm out cutting down my old garden plants. Great tool that I call the gardener's Swish army knife.
The benefits of chop-and-drop are mostly due to the fact that you are adding organic material to your soils as you do it.
Benefits of chop-and-drop
Supports soil life.
Leaves the roots of the plants in the soil, which adds organic material deep in the soil as the roots decompose.
Reduces water loss from evaporation.
Slowly releases nutrients back into your soil.
Saves you time and energy by eliminating the need to compost or haul the plant material away.
Basically by dropping the cuttings of plants down on the ground you are feeding soil life, mulching your soil, and adding a slow release fertilizer to your garden all at the same time.
Plus, since you are likely already planning to clean up your garden using this method requires little additional work.
If you throw away all this plant material you are basically removing nutrients from your land making you more dependent on offsite inputs. Composting solves this too but is a lot more work than chop-and-drop.
What Can I Chop-and-Drop?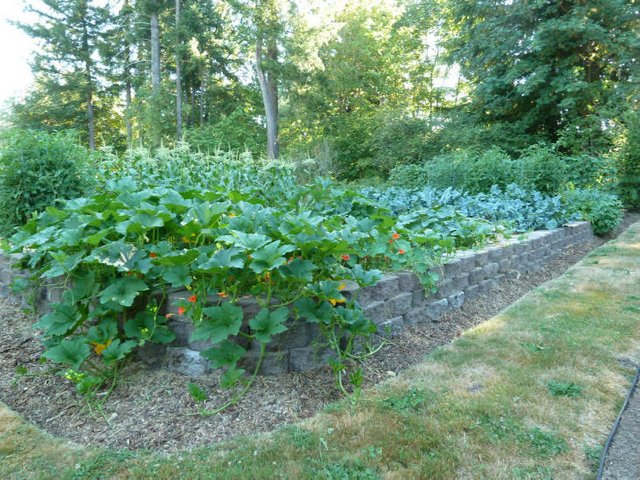 A lot of those lush abundant vegetables will die come fall - chopping up that material and dropping it lets you build the soil for next year and keep the roots of the plants in the ground so they can decompose feeding more soil life.
I chop-and-drop almost any plant. There are some plants that can be grown specifically for creating a large amount of biomass and nitrogen fixing plants can be great for chop-and-drop since they add extra nitrogen to the soil. But really any plant works and I tend to just focus on the plants I'm already cutting down for other reasons (pruning, cleaning up the garden, etc.).
In the garden all your vegetables can all be chopped up into relatively small pieces and dropped on top of the soil. If your pruning trees or shrubs just drop the branches on the ground at your feet.
Woody plants love growing in a forest type environment which generally means a fair bit of woody debris. So branches and other woody cuttings will help you mimic this natural environment. The result is your trees and shrubs should be much happier than if there was just bare ground around them.
The woody material feeds the fungi which then benefits the trees and shrubs.
Now in the garden all that green material will help feed fungi but also bacteria which is closer to the natural environment for most vegetables.
The main thing to think about is that in nature no one is removing all the old plant material - that material helps to feed the plants by building the soil those plants need to thrive.
If we mimic that process on our own homesteads and in our gardens we can create more abundance for less overall work.
I take this a step further and add large rotting logs under my trees. The result has been fast growing trees and a ton of mushrooms in areas where before there was just a lawn. Just yesterday I collected a pickup truck load of old logs to add to my young forest areas.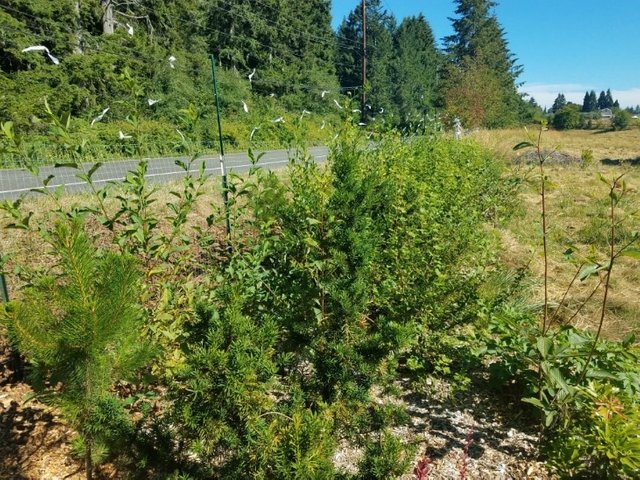 This was just a lawn only 2 years ago - now it is a fast growing hedgerow and I'm working on eliminating the rest of the grass. I added wood chips, old logs, branches, etc. and the plants are just thriving.
Moving Forward with Chop-and-Drop
I hope this post has inspired you to try chop-and-drop on your own homestead or in your garden. While you can do it anytime it is generally best to chop-and-drop when the plants are not stressed in the summer from the heat.
Also, if you are worried about things looking messy then composting is always another option. But sometimes I also cover up the material with fall leaves or wood chips. This hides the chop-and-drop material and actually helps it breakdown faster.
Before you go make sure to check out my blog post which covers some aspects of chop-and-drop that I did not get to in this post.
Also, please leave a comment and upvote if you liked this post and found it helpful. I would love to hear what you think about chop-and-drop and if you are using it on your homestead or in your garden.
And if you are interested in the hori-hori knife I mentioned I would highly recommend buying one. The link is an affiliate link to the same one I have used to plant hundreds of bareroot plants, cut down old plants, and for many other tasks. It really is a great tool that I always keep on my belt when working on my homestead.
Thank you!