The State of Steem Forum #6 (Communities & Retention) - Thursday 31 January 2019 [recording]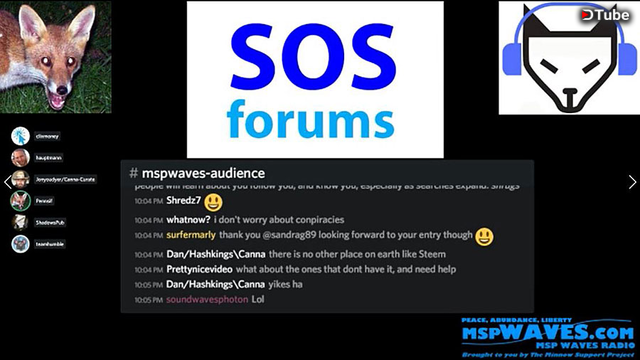 ---
The sixth State of Steem Forum was broadcast on MSP Waves on Thursday 31 January 2019.
This forum focused on Communities, Content, Curation and Retention.
The people speaking on this forum were...
@carrieallen - part of the @Helpie witness team
@clixmoney - founder of @dcooperation
@enginewitty - witness, leading member of The Alliance
@hauptmann - member of the @dtube.forum organising team
@jonyoudyer - leading member of Canna-Curate
@shadowspub - founder of PYPT & Rambling Radio
@shredz7 - developer of Stratos and it community facility
@starkerz - co-founder of Oracle-D and Promo-Steem
@taskmaster4450 - - tecnologist, futurist and leading steem blogger
---
The forum was co-hosted by @teamhumble.
At the start of the forum @traveller7761 also gave an update on the project to develop a joint marketing and PR strategy for the Steem ecosystem...
---
---
Before the forum, there was an hour long discussion with Steemit Inc Executive Chair Ned Scott, Managing Director Elizabeth Powell and lead blockchain developer Michael Vandeberg @vandeberg, along with Dan Notestein from @blocktrades.
The recording of that discussion will be posted separately shortly.
---
---
This recording is also available on YouTube